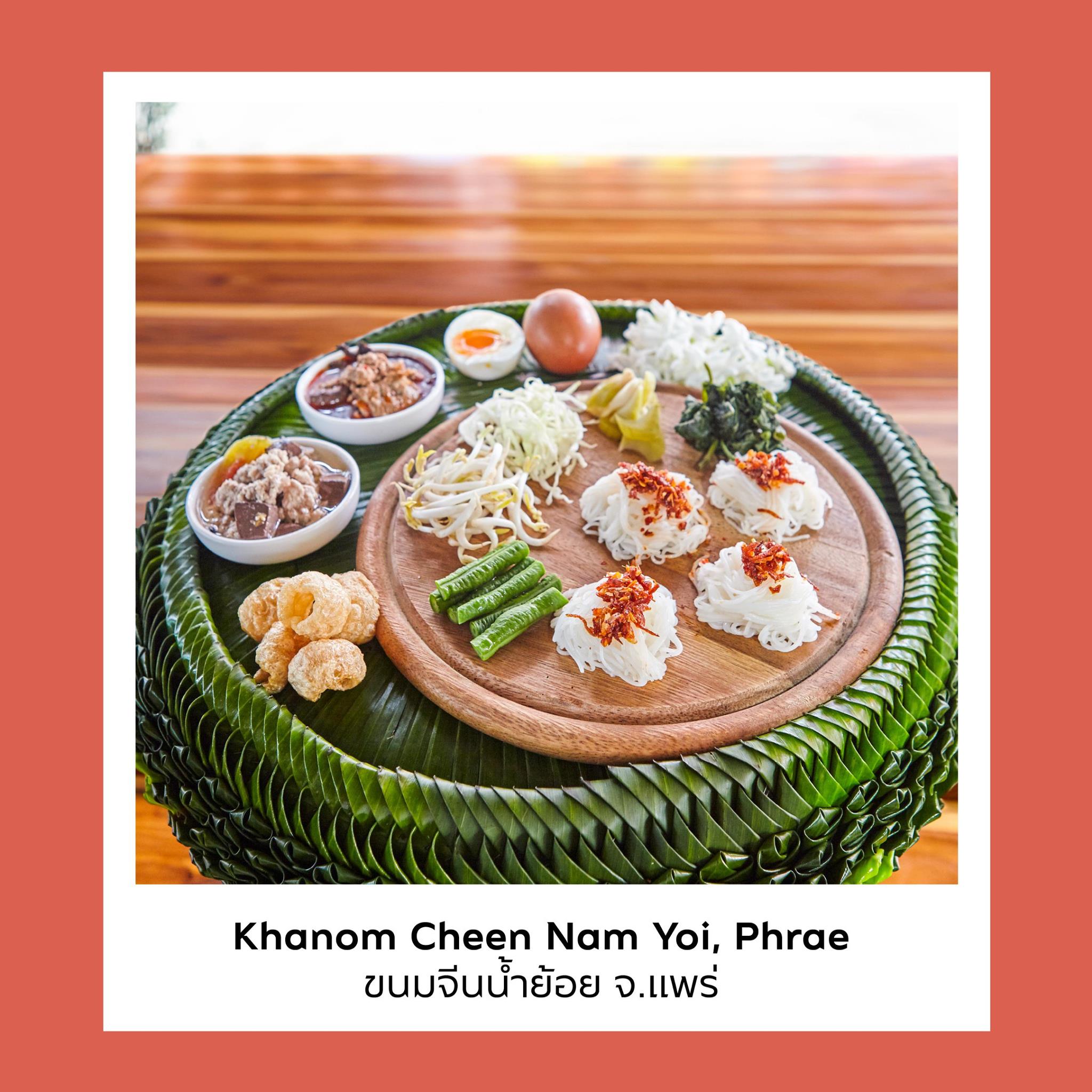 Khanom Cheen Nam Yoi in Phrae – In Long district of Phrae, there's a particularly spicy dry chilli paste known as Nam Prik Nam Yoi that is made with loads of toasted chillies, toasted garlic, and toasted shallot. Its fieriness is so loved that the chilli paste has been converted into many new dishes, among them Kanom Cheen (rice vermicelli) with Nam Prik Nam Yoi that is usually served with a clear pork broth for a palate-soothing effect.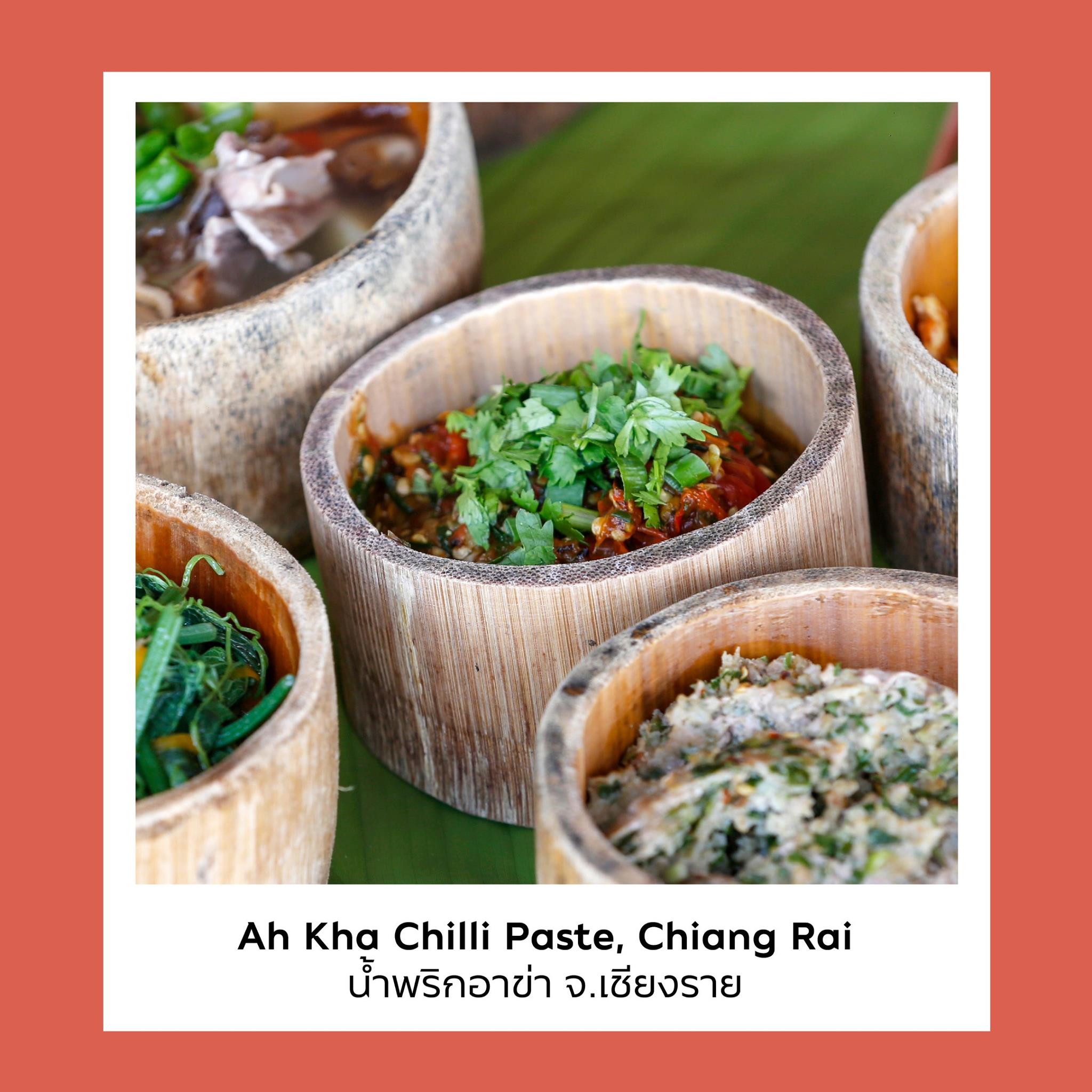 Ah Kha Chilli Paste in Chiang Rai - Ah Kha is the tribal folks that settled in many hilly parts of northern Thailand. Their cuisine is hyper-local with most ingredients picked from their backyards (also known as forests). Among their popular dishes is this Ah Kha chilli paste made from sour tomatoes, chillies, cilantro, and green onion. This spicy side goes well with most savouries in the meal.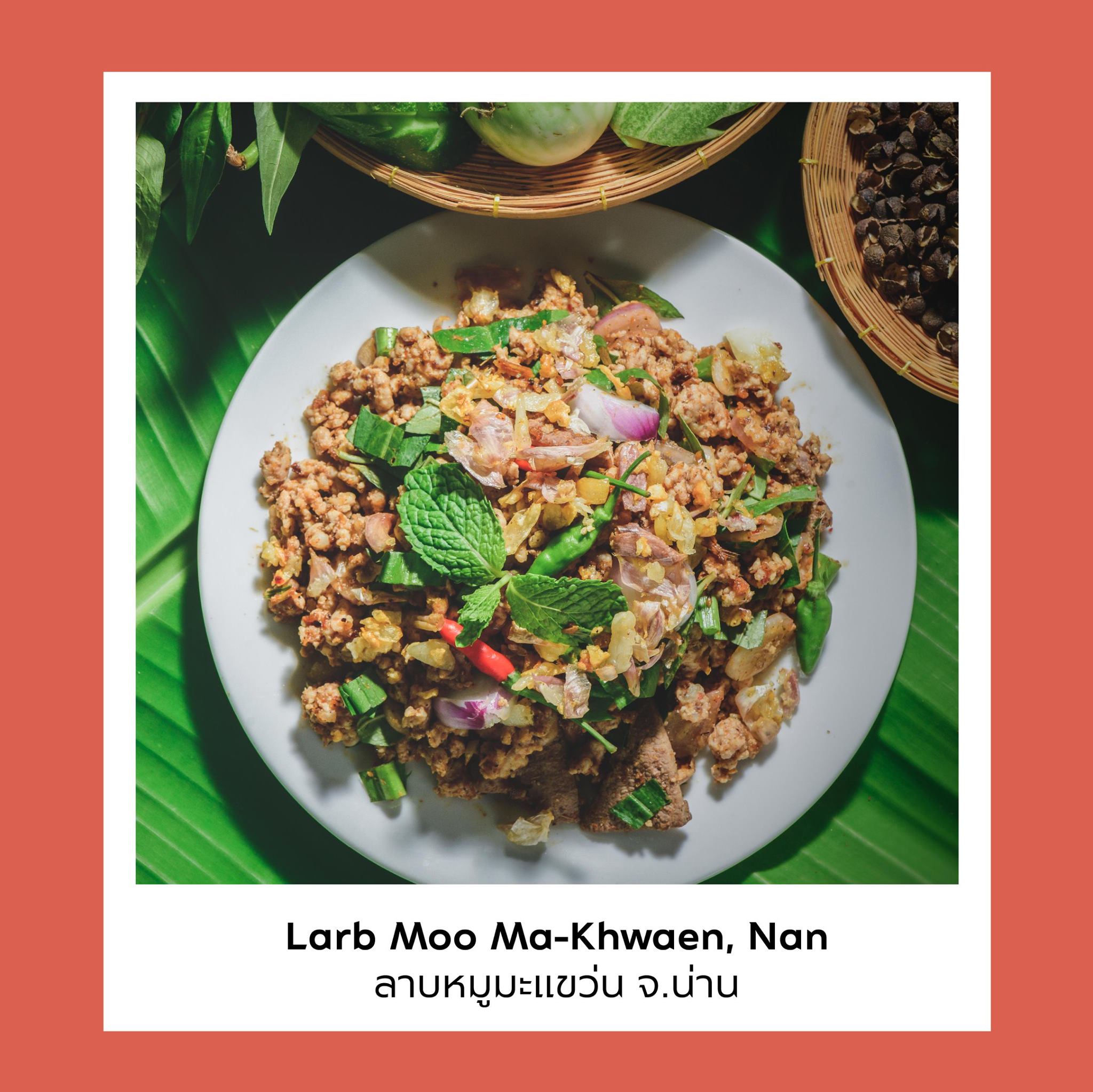 Larb Moo Ma-Khwaen in Nan - 'Ma-Khwaen' or Zanthoxylum limonella Alston is a typical northern Thai spice pretty similar to Sichuan pepper in taste. The aromatic property of this pepper makes many northern Thai dishes delicious and even addictive. In the province of Nan, there's a dish called 'Larb Moo Ma-Khwaen' or Thai-style spicy minced pork salad with toasted Ma-Khwaen, along with other herbal concoction, adding to this dish's unique flavours.