As the gateway to northern Thailand, you are always welcome to stop by Phitsanulok, whether you're heading north from Bangkok or south from Chiang Mai. On your visit to this lovely province, after paying respect to Buddhachinaraj, an exquisite Buddha statue that has become a spiritual anchor of Phitsanulok's people for a long time, don't forget to shop for Local Souvenirs – especially the region's famous sun-dried bananas. We will introduce the two most well-known souvenir shops in the province, recommended by both local people and visitors.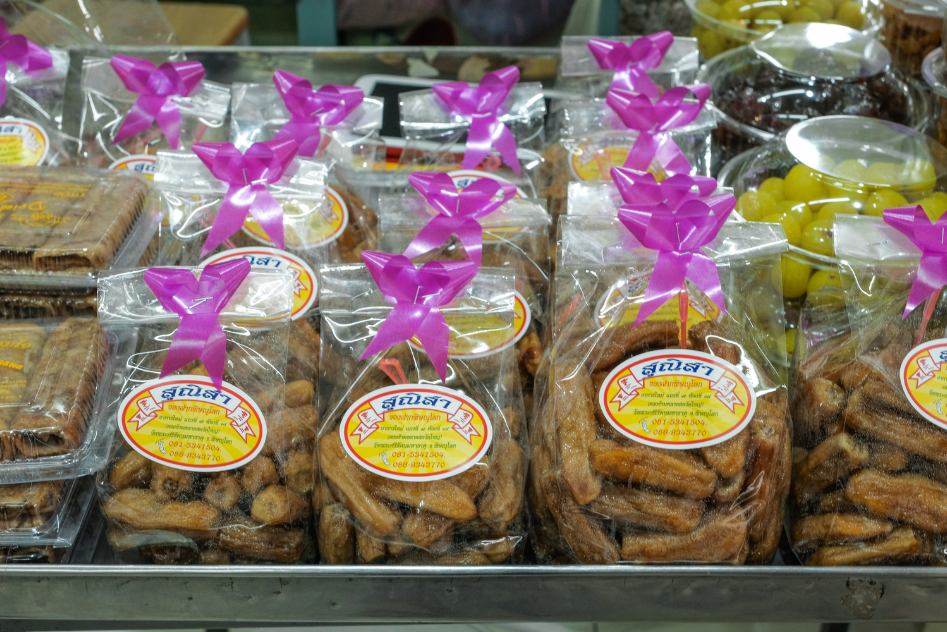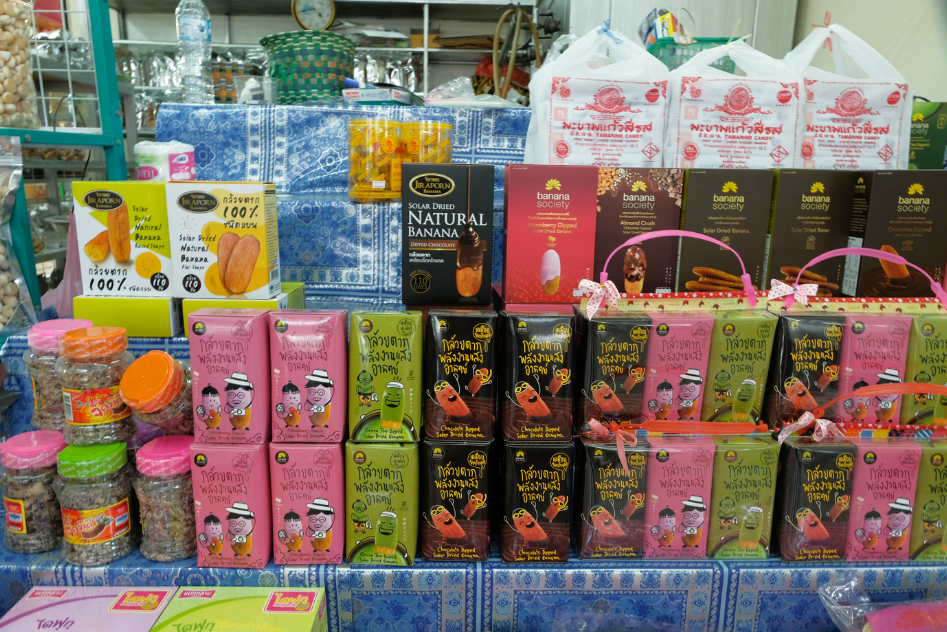 A well-known Souvenir shop in Phitsanulok, Sunisa Shops' most popular product is Organic sun-dried bananas that have been made by using the best quality Thai bananas that are dehydrated from the sun's natural solar energy. Along with sun-dried bananas, the shop stocks a large variety of other banana products, including sweet banana chips, spicy banana chips with paprika, banana rolls, fried sliced bananas, stuffed bananas, and more. Apart from bananas, you can also enjoy Shopping for other Local products such as other dried fruits.

Address: Wat Phra Si Rattana Mahathat Woramahawihan Temple, Mueang Phitsanulok District, Phitsanulok 65000

How to get there
Turn right at the intersection near Big-C nakhon Sawan Department Store and go straight until you see Fairyland Department Store. Continue straight for 200m, pass two traffic lights and turn left. Continue for 500m and then Sunisa Shop will be on your right.

Service information
Opening time: Daily from 08.00 AM - 05.00 PM

Contact
Tel. :081-534-1504
facebook : https://facebook.com/sunisaSouvenir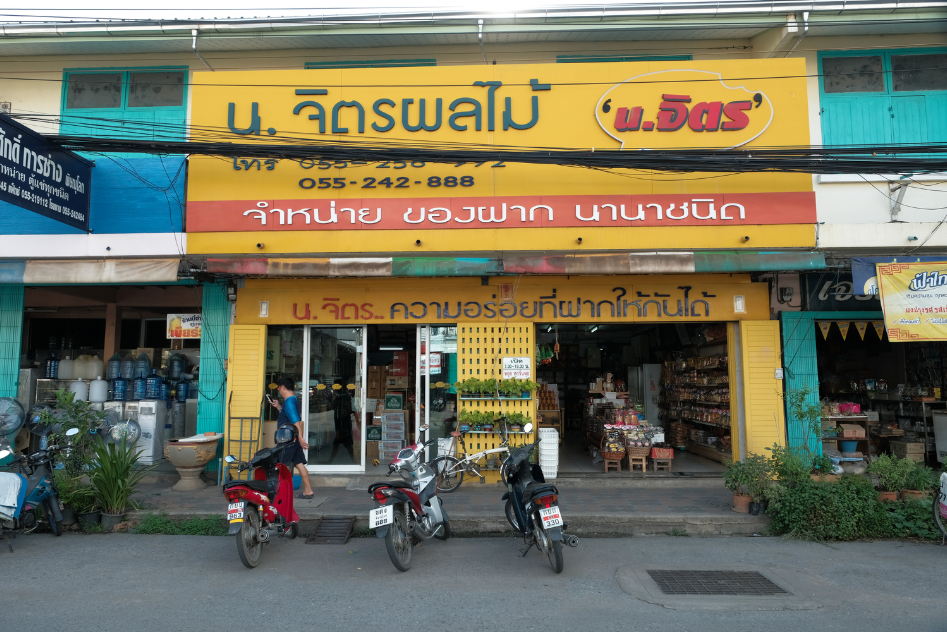 Located in Phitsanulok town, Mrs. Jit Shop is another popular Souvenir shop amongst tourists where you can purchase homemade noodles and dried fruits, including sun-dried bananas from Bang Krathum District, a famous OTOP product of Phitsanulok. These delicious sun-dried bananas are made from Kluay Nam Wa or Pisang Awak bananas and are available in two flavours: plain and with honey. The shop is easy to find as it is located near the railway station.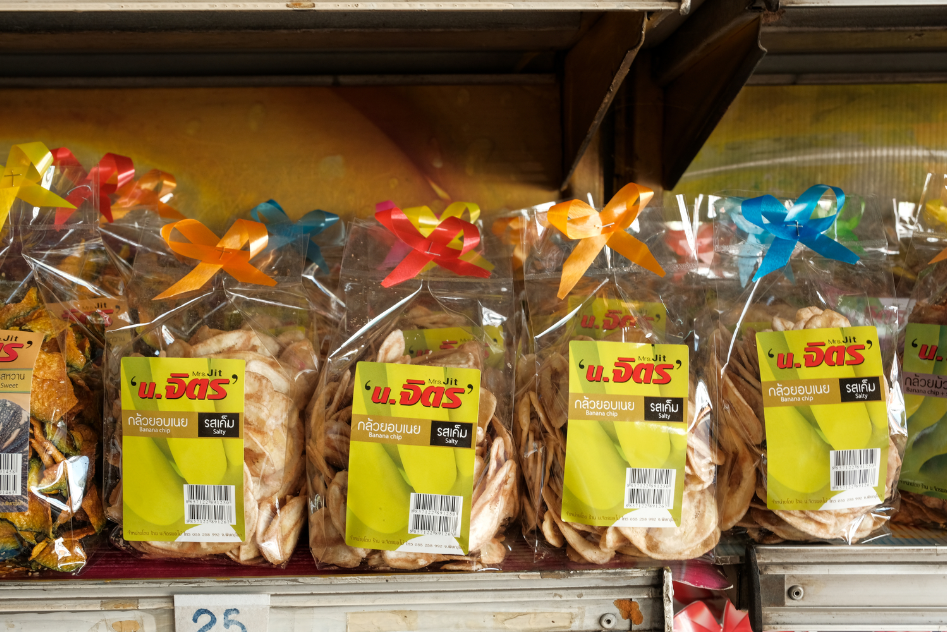 Address : 183/6 Aka Thotsarot Road, Tambon Nai Mueang, Mueang Phitsanulok District, Phitsanulok 65000

How to get there
From Phitsanulok town, go straight on Road No.12 for 230m. Then turn left onto Aka Thotsarot Road and continue straight for 190m. Turn right, then continue for 900m until you reach Mrs. Jit Shop.

Service information
Opening time : Daily from 07.30 AM - 07.30 PM

Contact
Tel. :055-258-992
facebook :https://www.facebook.com/MrsJit/

Bananas are one of the best and most popular products coming from Phitsanulok. Here you will find a rich variety of banana products full of nutrients and deliciousness! There are a lot more than bananas for you to enjoy in Phitsanulok, however. Come explore