Culturally rich, colourful and vigorous are what describe the unique characteristics of indian Culture that we can experience on every occasion when venturing into the Phahurat district.

For more than 100 years, the ethnic neighbourhood is one of the most important commercial districts in Thailand since the reign of King Rama V. In the past, the district was also known as Baan Yuan, nowadays Phahurat is a largest thriving Punjabis and Sikh communities in Thailand.

Don't be surprised if you notice that majority of the shops and stores sell garment and Textile, whether it be Apparel making, clothing from various countries that include traditional Thai costume, Chinese clothing and variety of "sari". In addition to sewing equipment, you will find indian accessories, incense, essential oil, souvenirs, commodities, gifts, spices and most importantly, Indian Food. Let's come and see what Thailand's little India has in store for you.

Your first tourist attraction in Phahurat is among the first Sikh Temple in Thailand, the Sri Guri Singh Sabha (Wat Sikh). Established in 2476 B.E. (1993 A.D) as the spiritual centre that exemplifies "Gurdwara", meaning the doorway to the Guru. Hence, it is undeniable that this sacred building plays an important role in the Sikh community in terms of social and economic activities. Anyone, regardless of faith, that wishes to worship the religious text and sightseeing is warmly welcome to visit the Sikh Temple. However, there are a few temple etiquettes that should be followed such as dressing appropriately and taking off the shoes. Meanwhile, women must wear a headscarf prepared by the temple.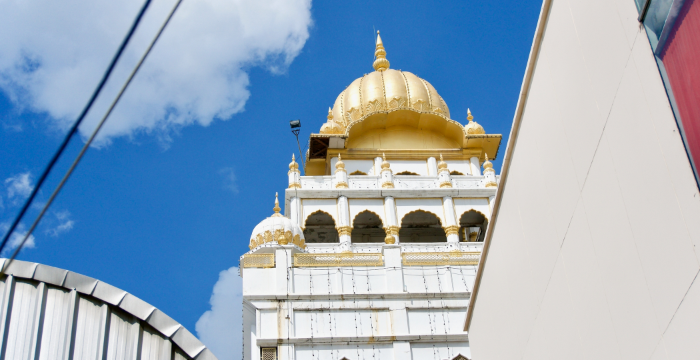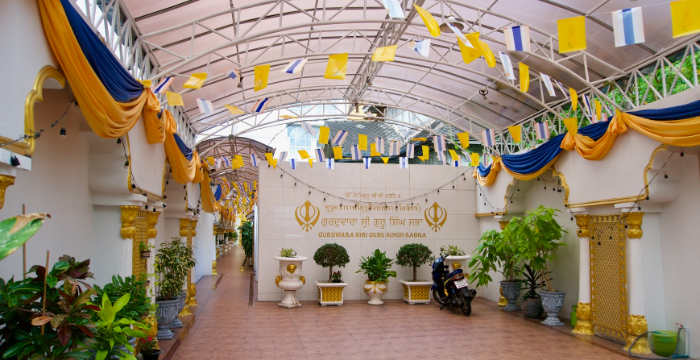 There is also a mall known as India Emporium for those who desire an indian-style mall experience. Here you can expect a variety of shops selling Indian accessories, costumes, exotic clothes and Apparels to mix and match. Plus, you will find a handful of selections of gifts to choose from.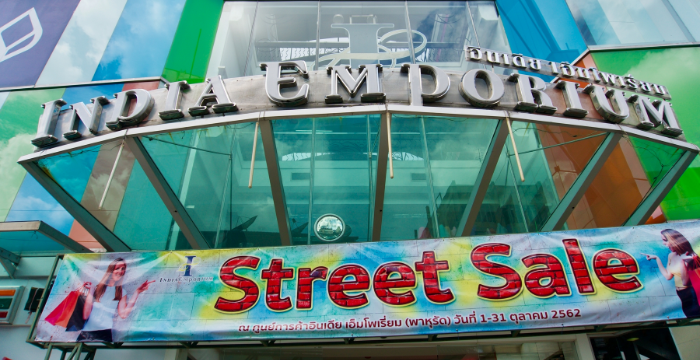 Another mall that is worth visiting is The Old siam Shopping Plaza which itself is noteworthy enough by virtue of its striking appearance with western architectural style decorated in soft yellow colour. Inside is packed with Thai and luxurious silk clothing vendors, which positioned the mall as the largest hub for Thai style silk products in Bangkok. What's more, the mall also housed diverse Thai products such as clothing, gold ornaments, bags, footwear, traditional Musical instruments and many more waiting to be uncovered by you. Once done with Shopping, you can visit the open atrium to taste savoury Thai traditional sweets and Foods.
The Old siam Shopping Plaza opens seven days a week starting from 09.00 hrs. to 19.00 hrs.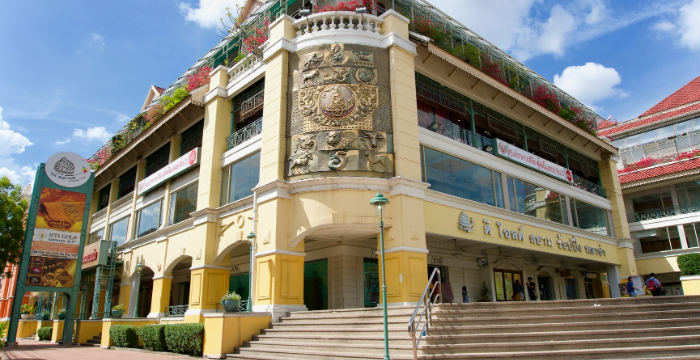 Next is Thailand's oldest Shopping mall, the Nightingale–Olympic opened in 2473 B.E. (1930 A.D.) which is considered to be a popular department during its time by bringing imported goods from countries such as Germany and the United States. It has the slogan "Wealth of Sporting Goods, King of Musical Instruments, Queen of Cosmetics". Setting first sight on the building you will notice right away the strange and brutalist designs. Stepping foot inside will bring you back to the past, experiencing an air of vintage that is rare these days, but will always be remembered by older generations of Thais.
The Nightingale–Olympic opens from Monday to Saturday, at 9.00 – 17.30 hrs.