Winter has finally arrived. And it's impossible not to go out and experience the beautiful nature of Thailand. Because during this time of the year, the beautiful nature harmoniously blossoms all over Thailand. Whether it is in the North, Northeast, or even the south, there are beautiful scenery and nature waiting for everyone to visit and enjoy.

This time, we are going to talk about 5 highlight spots you must visit this winter. Each place has its own charm and uniqueness that you must not miss. Plus, you can travel to all these places as they are all so different and unique!
1 Mae La Noi, Mae Hong Son
Mae La Noi District is a small district located in Mae Hong Son province. It might be small but it is so full of warm welcome and greenery and nature here thanks to its beautiful nature of the mountains and the green fields. In addition, the Local Villagers are still living a simple, peaceful lifestyle and have their own beautiful Culture. It is certain that anyone who come to visit must fall in love with this place.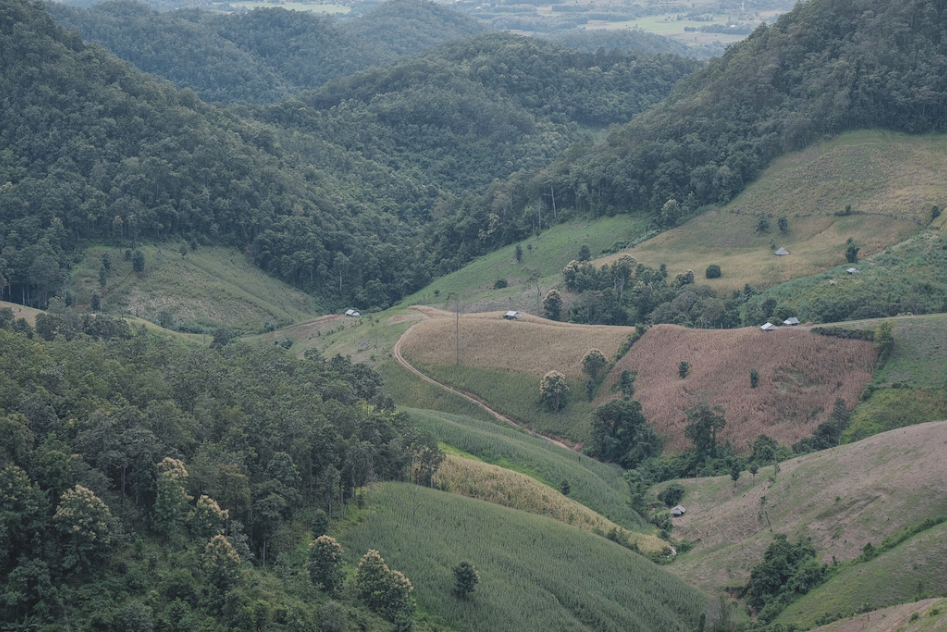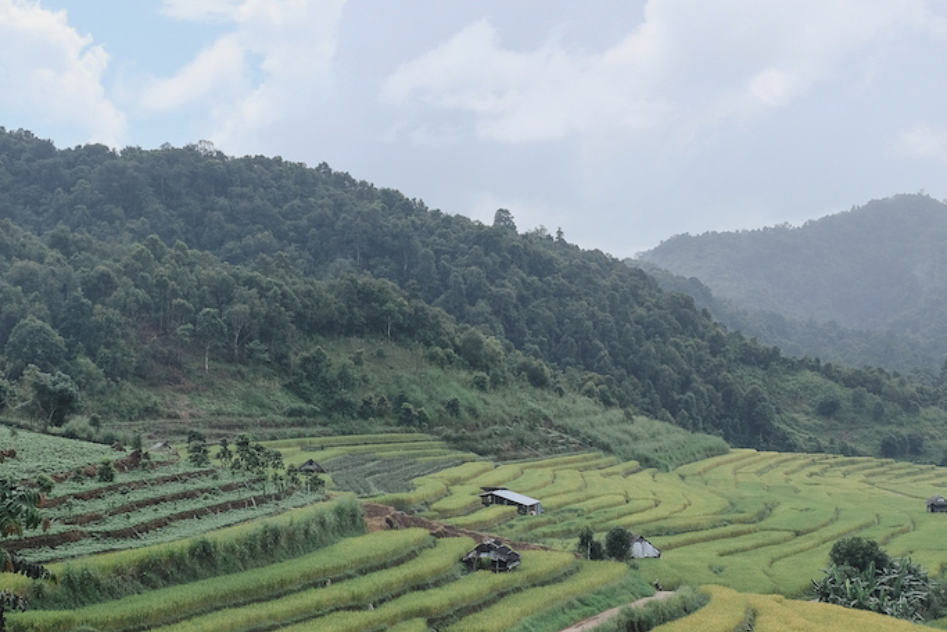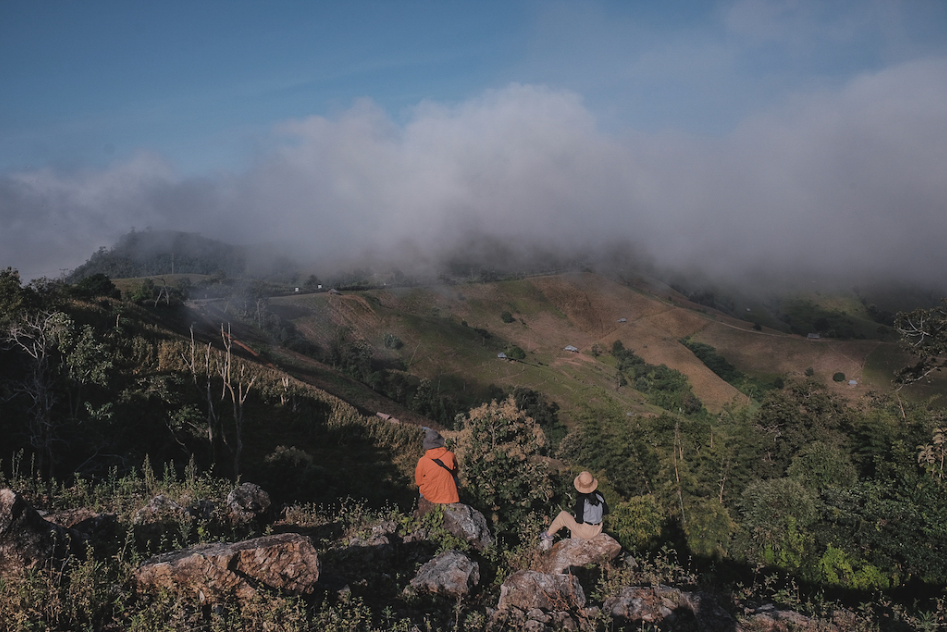 Huai Hom Village is located in Huai Hom sub district which belongs to Mae La Noi District. It is a village hidden in the valley. It is quite far from the City. There are many interesting things here. We can visit the Local community. Visit the coffee plantation and taste their famous Huai Hom coffee that has been so known for for a very long time that it has become a five star OTOP product. This place is considered one of the best coffee plantations in Thailand. Moreover, this is the only place in Thailand where sheep are raised and can be used to produce sheep wool. HomeStay with the local villagers is also available. Immerse yourself in the life of the S'gaw who are the subGroup of the Karen people, enjoy the beauty of the mountains, rice terraces, the sea of fog, as well as local Food tastings.

Additional information: Mrs. Maliwan, the President of Fleece and Coffee Group, Tel. 089 555 3900

How to get there: By private car from Chiang Mai city, take the Highway 108, Chiang Mai - Mae Hong Son. Through Mae Sariang amd heading to Mae La Noi District until km 132, turn right along Route 1266 and go up the mountain for about kilometers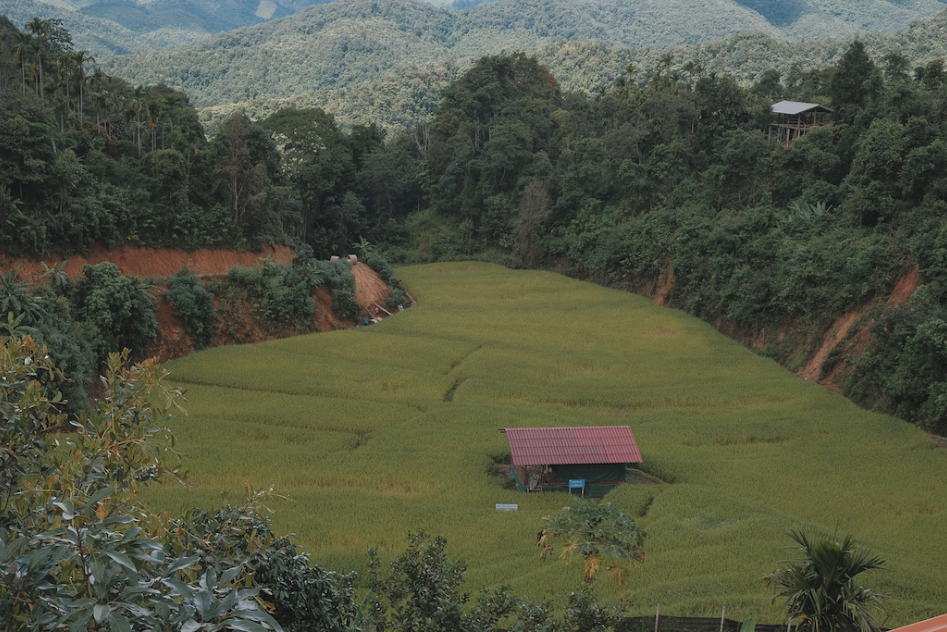 The Accommodation that can be called one of the first in Mae La Noi is Herntai resort, located at Moo 1, Mae La Noi subdistrict. Mae La Noi district. It is an eco-friendly style accommodation. In the midst of green fields surrounded by mountains all around with fresh Cool air. The accommodation is a traditional Tai house style that has been applied to be more modern and livable.
More details
Website: herntai-resort.com
facebook: https://www.facebook.com/HerntaiResortMaelanoi
Tel: 086 915 3555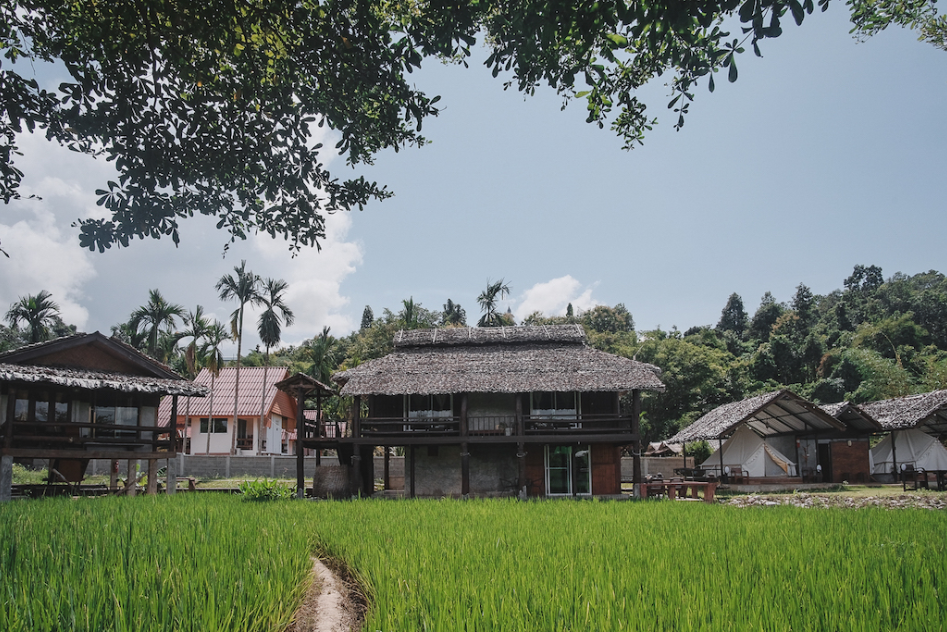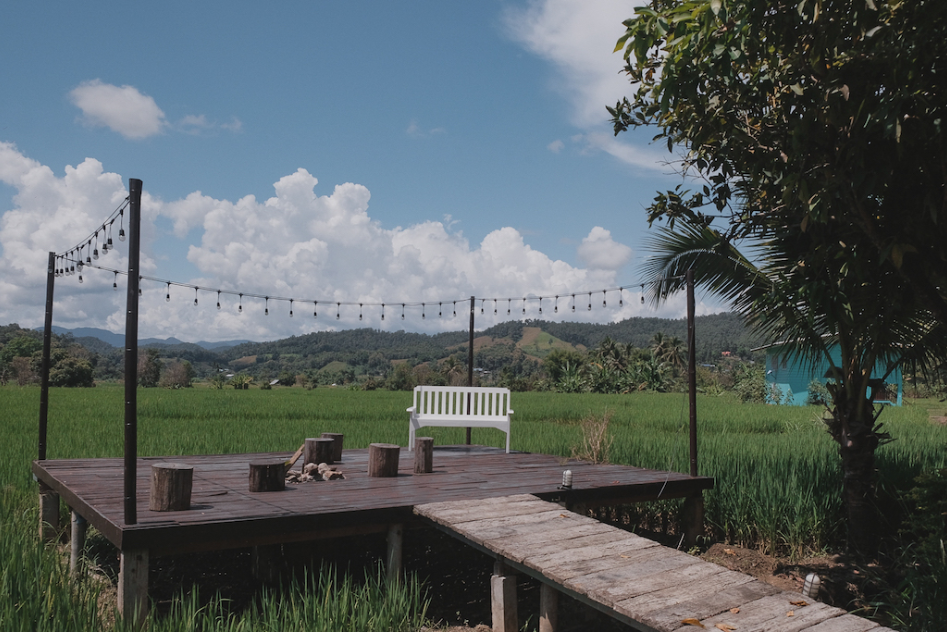 2 Doi Sakad, Nan Province
A new favorite high rise mountain in Nan province. If you are looking for some new, fresh and natural atmosphere, it is recommended to come visit here. The weather here is good throughout the year because it is located on the Doi Phu Kha mountain range. The way of life of the Villagers here is a combination of two Cultures between the urban people (Local people in the north) and the Lawa (Lua) hill tribe. Upon arrival you will see houses built along the hillside. The main occupation of the villagers here is agriculture mainly indian ivy-rue and tea plantation, Miang (Assam tea), Miang tea, Chewing miang, villagers on Doi Sakad have had a chewing Miang or tea culture since their ancestors' time. Fermented tea leaves are a snack like chewing betel nuts.

Currently, there is also a new economic crop like coffee to play more roles. With fertile air and soil, as well as the local brewing methods, Doi Sakad's coffee tastes exceptionally good. Both fragrant and unique and that is why many HomeStays here offer drip coffee for their guests and other tourists.

How to get there: From Nan City heading up to search-result/tagword/Pua">Pua District. It is 22 kilometers from Pua District and easy to travel, just take Highway 101 and continue until Sathan subdistrict then turn right up to the mountain for another 15 kilometers, the path up the hill is so difficult. All concrete roads with some broken parts. Even so, small cars are still fine and can be used as well.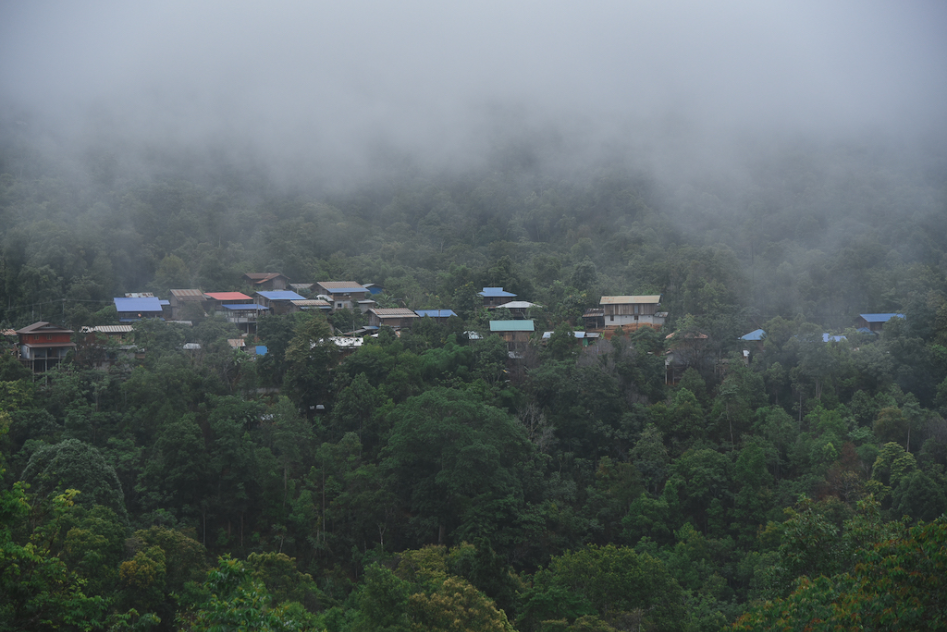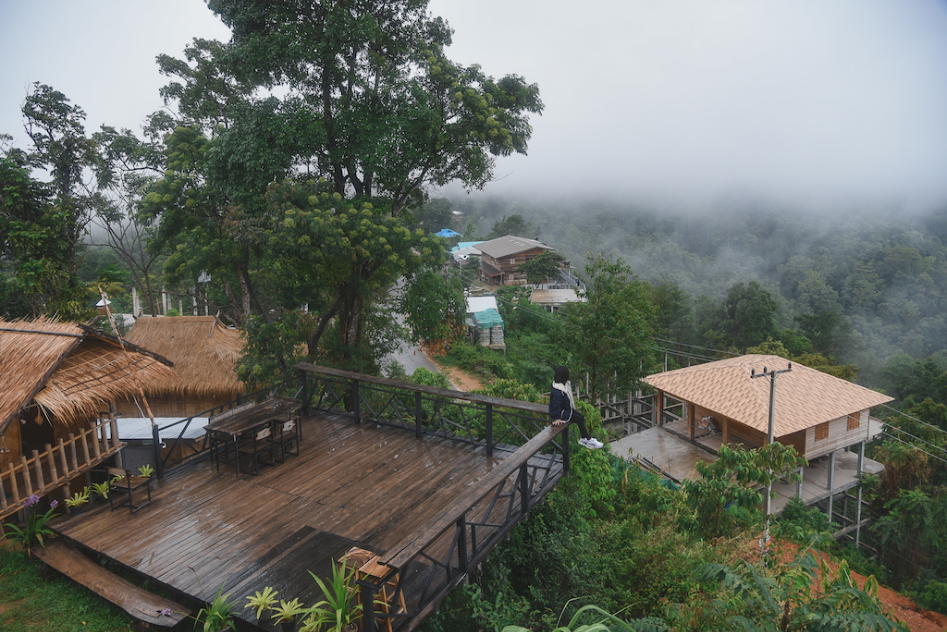 When visiting Doi Sakad, it is highly recommended to stay here for at least one night. Making sure that you are fully recharged and ready to enjoy the rest of your beautiful day. For the Accommodation we recommend Sakad Coffee, which is both a accommodation and a nice coffee shop. There are many cornersand areas to take beautifuland memorable pictures of your time here. Before going into the room, we highly recommend that you stop to sit and enjoy the view and also Order a cup of coffee. Or you can even choose to enjoy your drip coffee on the balcony, look at the mountain and the sea of fog view while enjoying your selectedcoffee. Because Sakad coffee beans have been produced on the mountain. Being grown, roasted, brewed, and sold by Local Villagers. If you are looking for a full meal. Here, they also have Food available, both desserts and main dishes.
facebook: Sakad Coffee สกาดคอฟฟี่ ที่พัก ดอยสกาด ปัว น่าน กาแฟ โฮมสเตย์
Tel: 085-180-2013
Location: https://goo.gl/maps/NDpwby7zNKC84wP46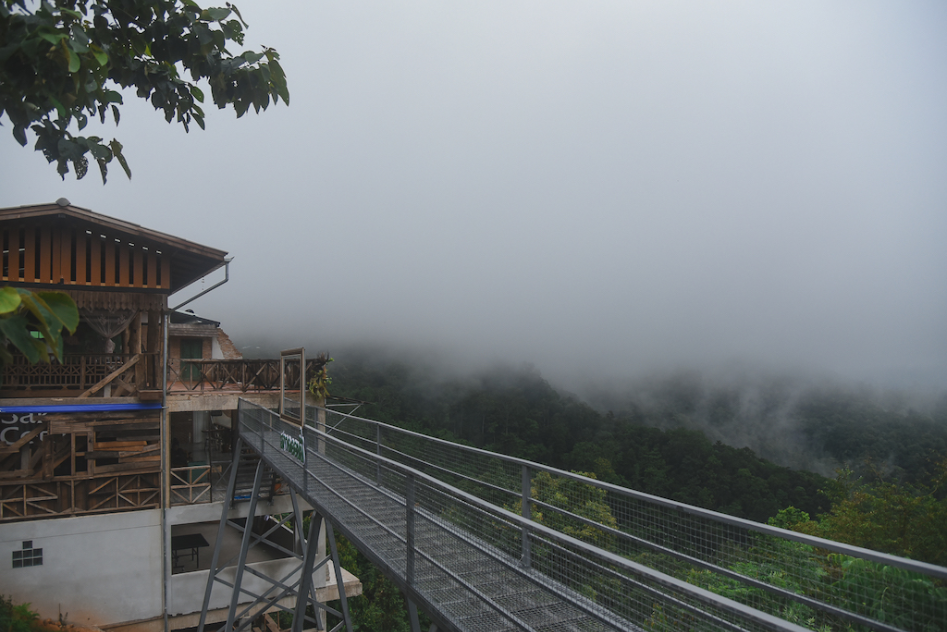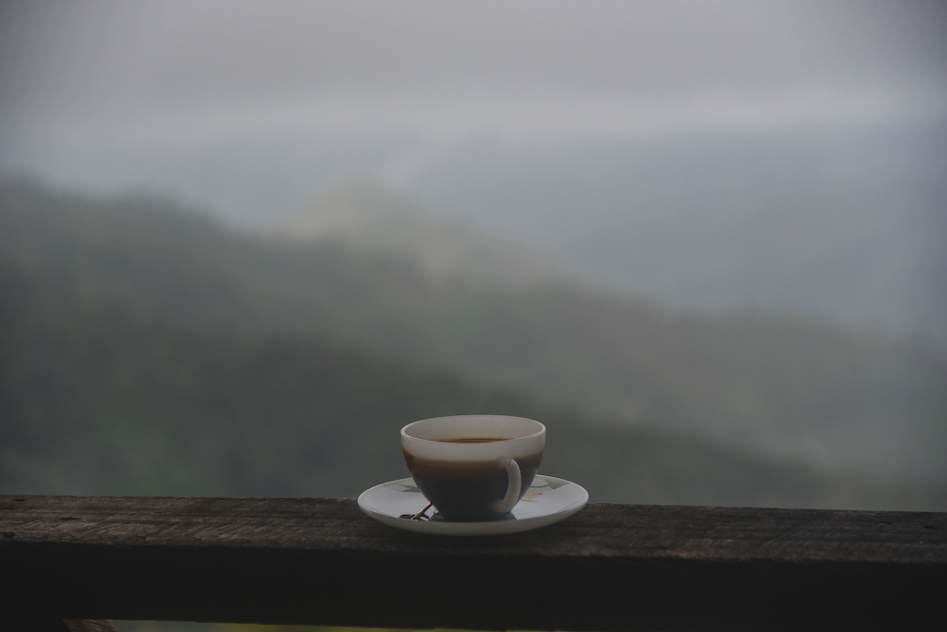 3 Hin Sam Waan, Bueng Kan Province
Bueng Kan province is another new province with many new attractions for us to experience. And what we would like to recommend this time is 'Hin Sam Wan' or 'Three Whale Rocks', Large 3 pieces of rocks that are lined up and from a distance, they look like a Group of whale families, including father whale, mother whale and baby whale swimming together at the edge of a high cliff. These rocks are estimated to be 75 million years old. They are located within the conservation area in the Kala rainforest, Phu Sing forest and Dong Chompoo forest. Here you can travel all year round. And the best time we recommend you to come is early in the morning when you can watch the sunrise with the some mist and also see the view below. When walking in, we will find the Father Whale rock which is the largest rock and it is a popular photo spot for tourists. We highly suggest that if you want a full picture of Father whale rock then you have to walk and take pictures at another rock in the middle or the Mother whale rock.

How to get there: If Driving, it must be a big vehicle or 4WD only and drive to Phu Sing and park the car at Tham Rue Si Campground, then walk 200 meters on foot to see the Sam Wan Rocks. Or if it is not convenient to drive up, you can contact a Local pickup truck at Phu Sing office. There are trucks available all day, from 5:30 am - 5:00 pm, the price is 500 baht per vehicle (round Trip), the car can seat up to 10 people and takes about 30-40 minutes to drive up.

Open for visits: Every day 5:30 a.m. - 5:00 p.m.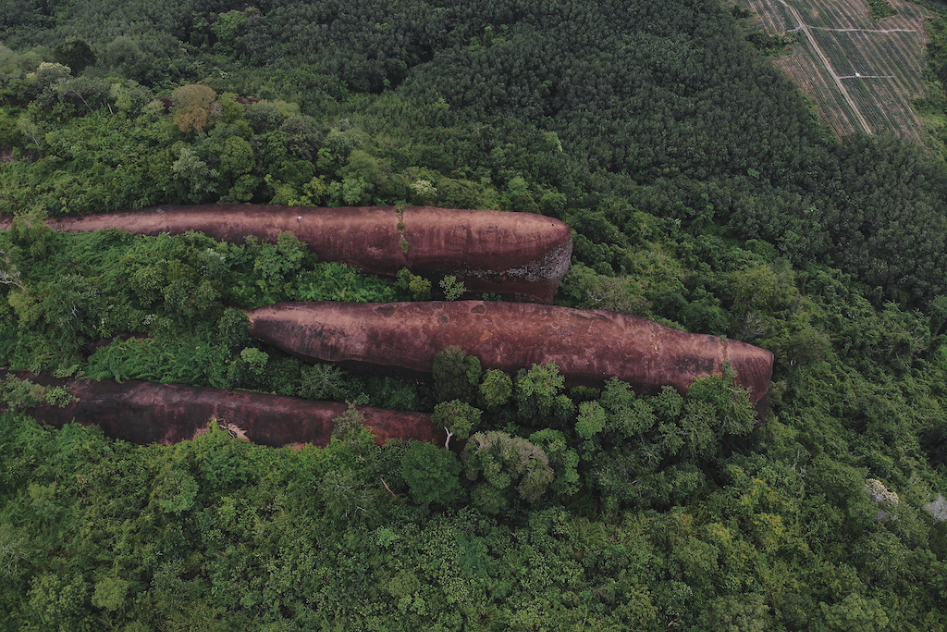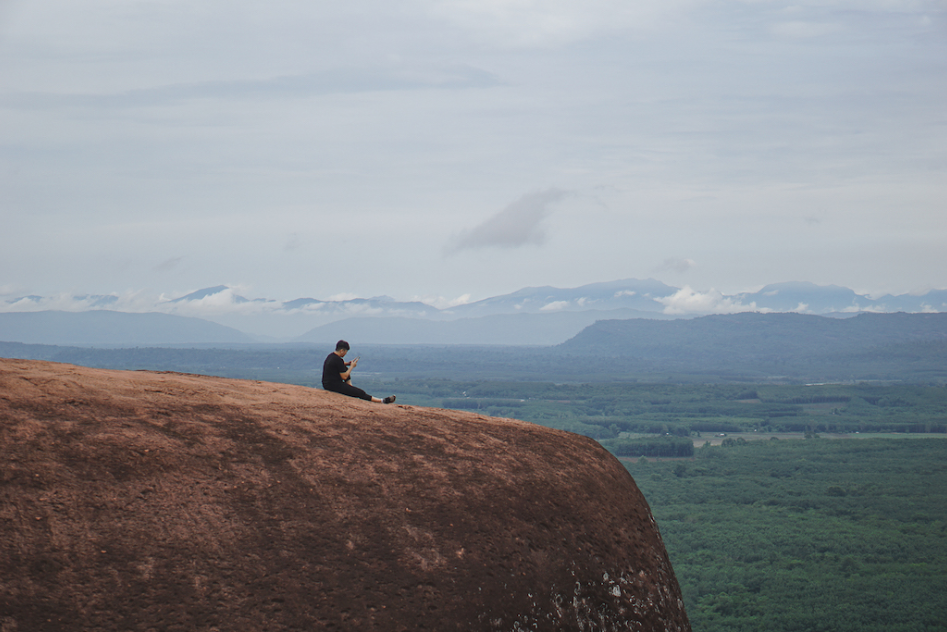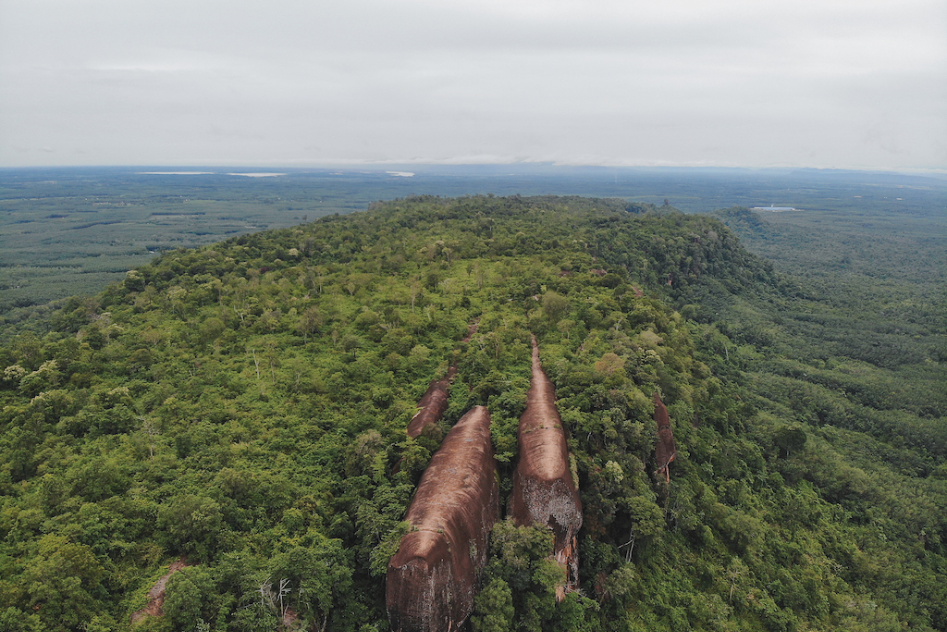 Another great attraction of Bueng Kan that you must visit after getting off the Hin Sam Wan. Wimanthip waterfall in Pho Mak Khaeng subdistrict, Bueng Khong Long District is regarded as one of the most beautiful waterfalls in the Northeastern region. Wimanthip Waterfall is a large waterfall. It can even be seen from afar. Its width is 100-150 meters and height is about 70 meters.

The surrounding atmosphere is surrounded by greenery forests. Wherever you look, you will find freshness and comfort.

There are 7 levels of this waterfall. Getting to see all 7 levels of the waterfall requires an officer or a tour guide because the path is quite difficult.

Before visiting, making a call to inquire and make an appointment with the park staffs in advance is highly recommended. This place is definitely for anyone who likes and enjoys natural tourism, forests, mountains.

How to get there: The waterfall is about 6.8 km from the district, Driving from the front of the Post Office, Bueng Khong Long District, there will be signs indicating the distance. Until the Thiti Sararam Monastery which is the entrance to the waterfall.

Please contact Phu Langka national park staffs at: 083 348 2549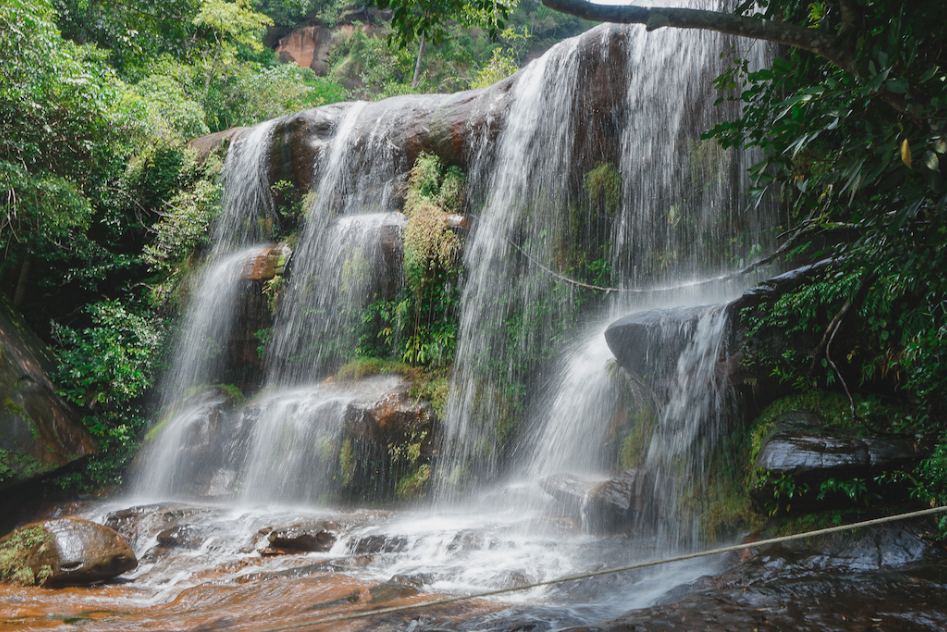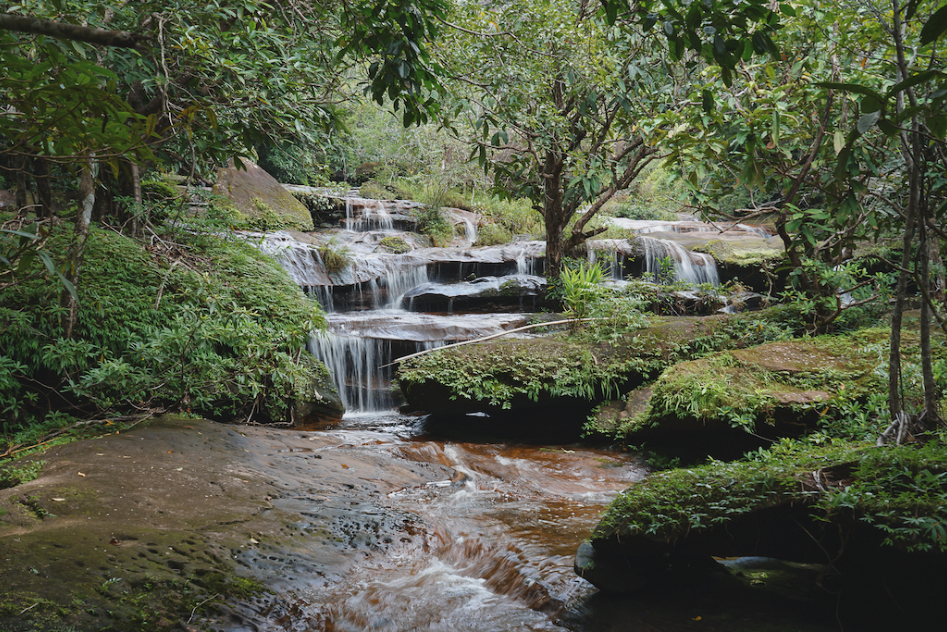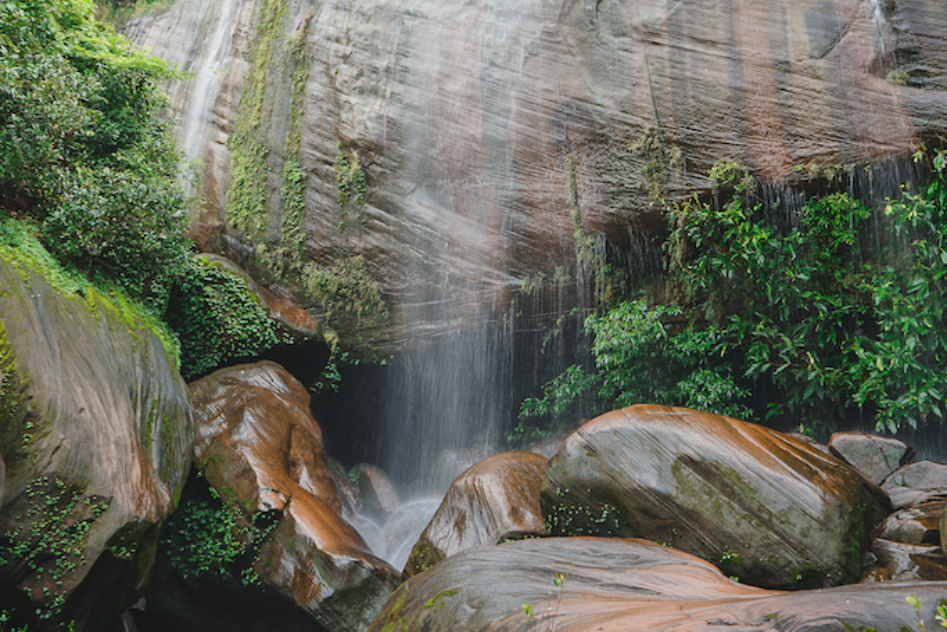 Ban Rai District is the bOrder line district of Uthai Thani province. It is abundant and has good weather all year round. There are many attractions for us to visit. Especially in winter, it is full of strawberry and flower fields here.

How to get there: By private car, take Highway 32 (Asia Road) through Ayutthaya, Sing Buri, Chainat, turn left at Tha Nam Ooi intersection, enter Highway 333 across the Chao Phraya River. Drive another 16 km. Pass the hospital in front of Uthai Thani market and pass Nong Chang district to Ban Rai district.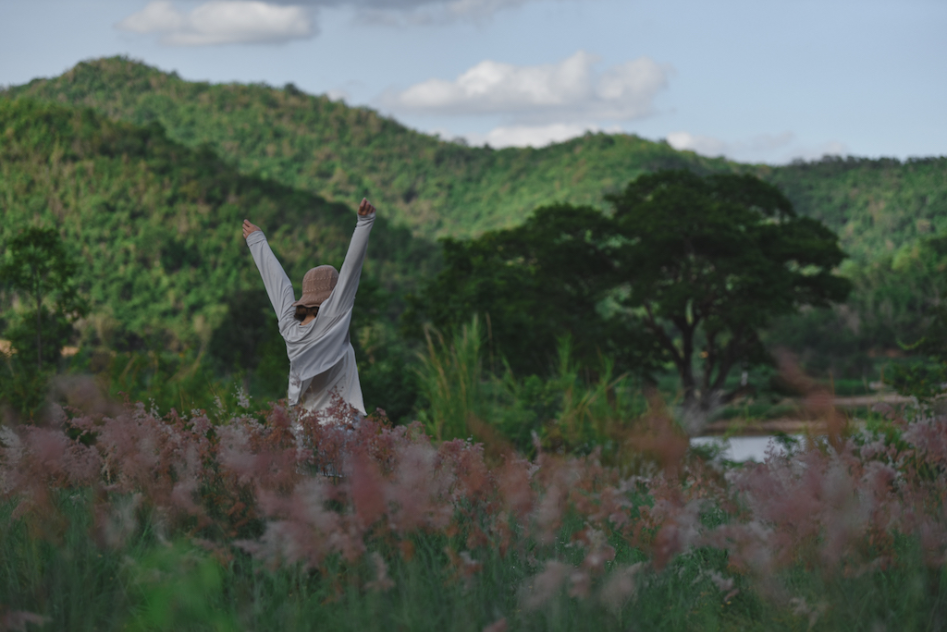 One of the UNSEEN of Ban Rai District is the Xiang or Giant Tree, over 400 years old, located in Ban Sa Nam, Ban Rai District, Uthai Thani province. It is a big giant tree with soft texture. There is buttress root to support the trunk. The circumference of this buttress root is approximately 97 meters, which is a equivalent of around 40 people arms length, this Giant tree is located in the middle of the green forest more than hundreds of trees. It is considered to be valuable to the community.


Open for visits: Every day

Location: https://goo.gl/maps/qXv5XjCYFHoMnho57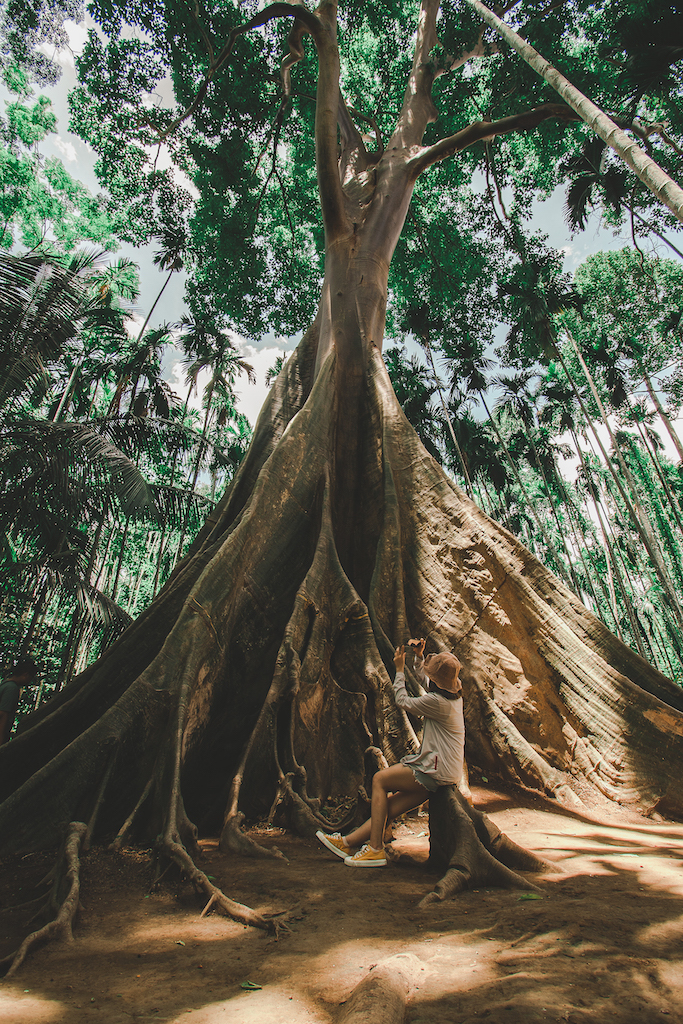 Accommodation in Ban Rai District. Our recommendation is Baan Nap Dao, Uthai Thani: BaanNubdao HomeStay has only 4 homestays in a spacious area. Surrounded by nature, Flowers and mountains, the idea here is that every guest can lie down and count stars up in the sky as their name suggests as this place uses very little light so at night the sky would be completely dark that you could see the twinkling stars in the sky. The facilities of this place are completely available, including Free WiFi, air conditioning, fan, TV, refrigerator, drinking water, hair dryer, water heater, bathroom amenities.

Current room rates are 2,000 baht per night (including breakfast), extra mattress is 500 baht.

Additional information:

Only available to stay on Friday night and Saturday night (Other public holidays, please check with the accommodation directly)

facebook: BaanNubdao Homestay

Tel: 093-6978716

Location: https://goo.gl/maps/phyGJLn3wWfvD9rf8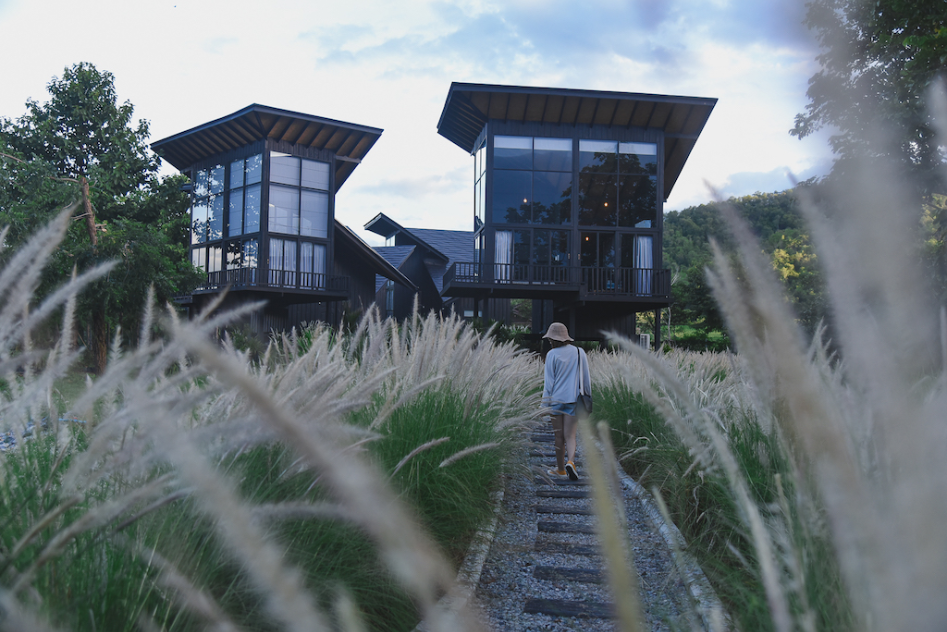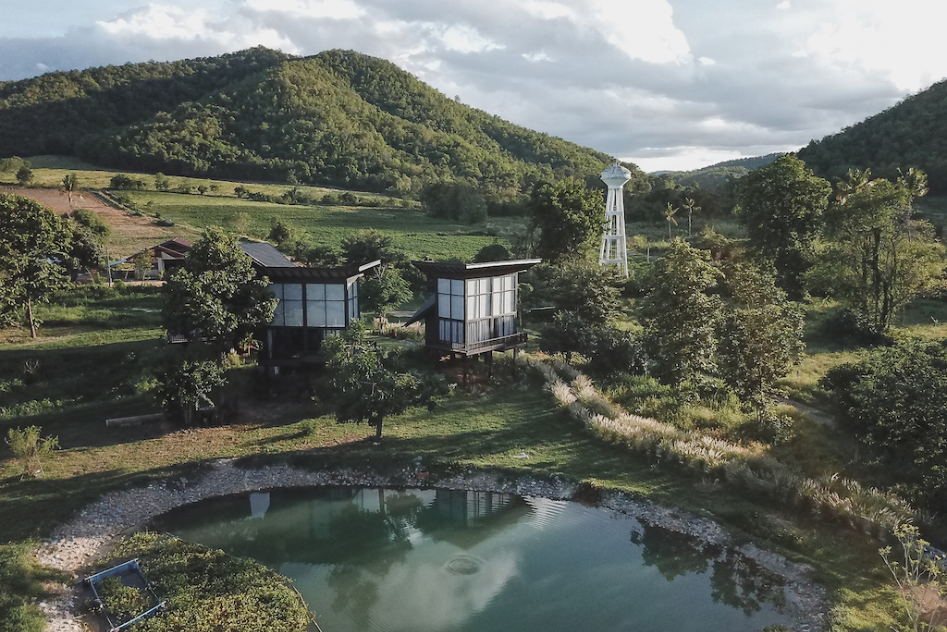 5 Khao Khai Nui, Phang-nga
Now let's go down to the south! We would like to invite you to come visit Khao Khai Nui, Thai Mueang District, Phang Nga province, here is another famous spot to view the sea of fog in the southern Thailand. It is approximately 200 meters above sea level. It was originally a rubber plantation area for the Villagers. But now it has been developed into a tourist destination. There is a HomeStay to relax. Wake up just to sip coffee and enjoy the panoramic view. It is said that this place consists of 5 wonders: 1. Sunrise. 2. Sunset, 3. The sea of fog 4. Andaman Sea and 5. mountains where the mountains can be seen, including Lam Kaen, Kapong Mountain, Phang Nga Mountain and Phu Ta Jor mountain range.

More details

How to get there: Only 4 wheel drive vehicles or more are required. Because the route up to Khao Khai Nui is a 3 km gravel road, The journey can be quite challenging and adventurous because there are 2 last sections, that the roads have not yet been adjusted, so the routes are very steep. Any tourists who drive can drive and change to a 4WD vehicle at Thung Maprao Subdistrict Administrative Office. It costs 600 baht per vehicle for round Trips, seats are available up to 4 people.

car rental contact: Mr. Joe, Thung Maprao Subdistrict Administrative Office

Tel. 084 309 9222