1. Luang Rajamaitri Historic Inn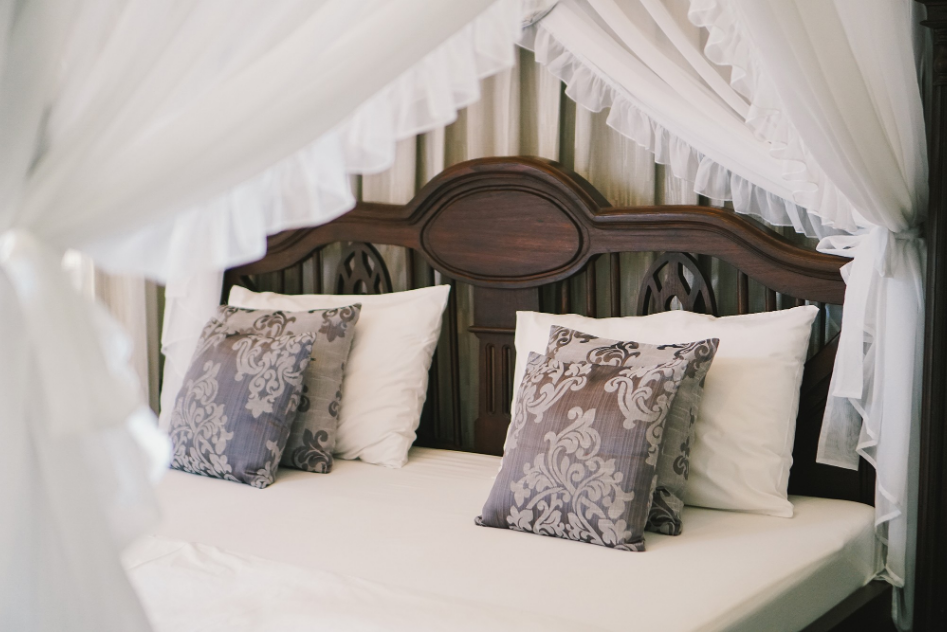 Luang Rajamaitri Historic Inn is located in the Chanthaburi Riverside community. In addition to a unique tourist attraction, there is also this boutique hotel where you can Travel back 100 years in time to the classic and lovely vibe of Chanthaburi old town. This historic inn has been serving as a tourist attraction since 2014 with cooperation between the community and Arsomsilp Institute. The hotel's revenues will return to the community to sustainably reserve and develop them.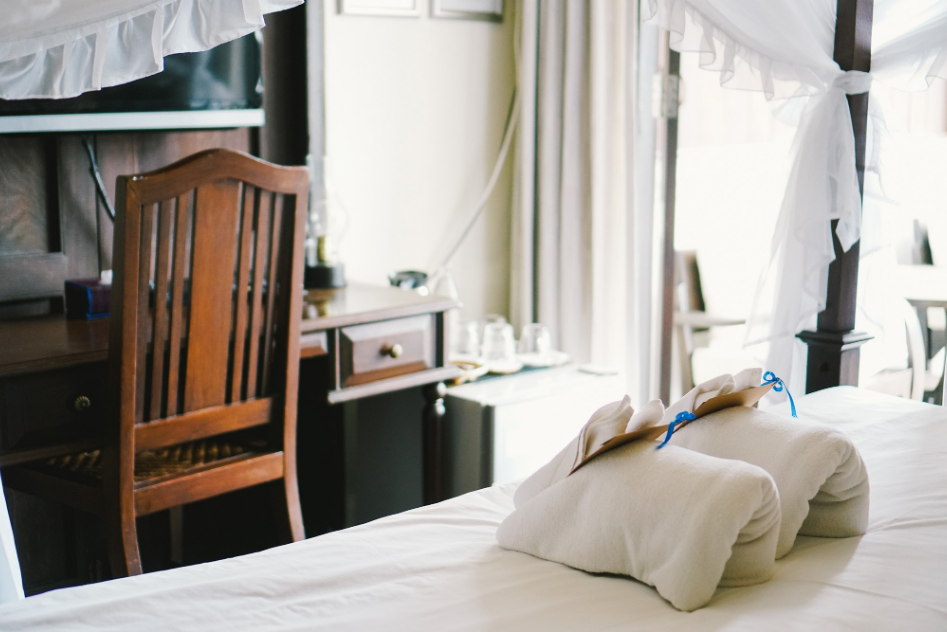 Luang Rajamaitri, the former owner of this renovated inn, is honored and renowned as "Father of Eastern Rubber Tree". Apart from accommodations, visitors can also take a journey to the past to learn about the warm History of Chanthaburi when they stay in. This place offers not only 12 hotel Rooms but also 12 different stories with different decoration and varied price. Each room has its own view. You can get a glimpse of either the lively Local community lifestyle or exquisite sight of Riverside. You can choose between Rooms with beautiful sight of churches, temples, communities or rooms equipped with a balcony where you can marvel at the peaceful ambience of Chantaboon River.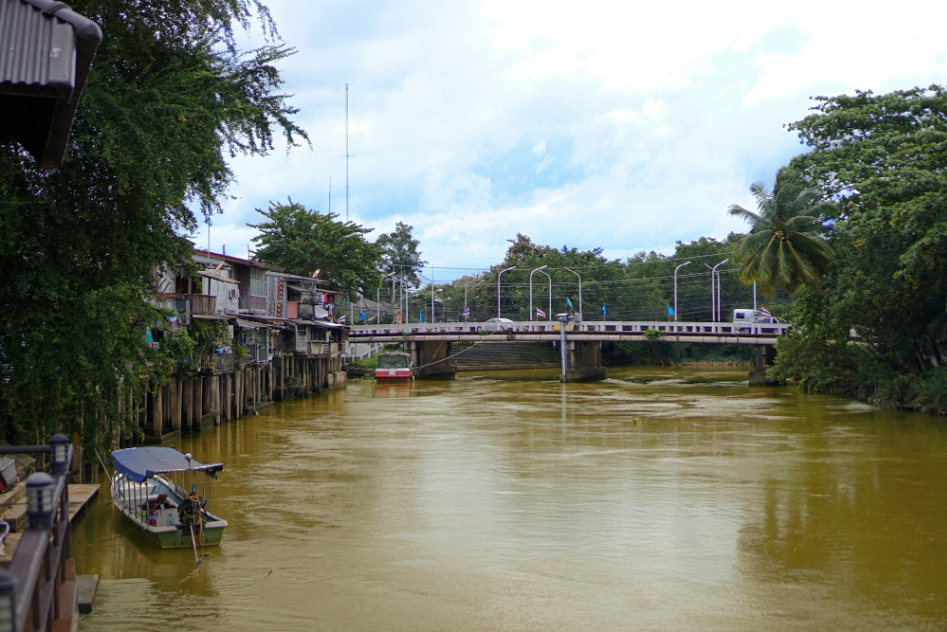 Every morning, you can give alms to the monks and admire the morning lifestyle of this Riverside community. Breakfast here varies every day. These home-cooked Foods are from Chantaboon Village, such as Chanthaboon porridge, Pa Mai noodles, etc. Having delicious Local breakfast at your Room's balcony while enjoying the stunning sight of Chantaboon River, this is indeed a heaven on earth.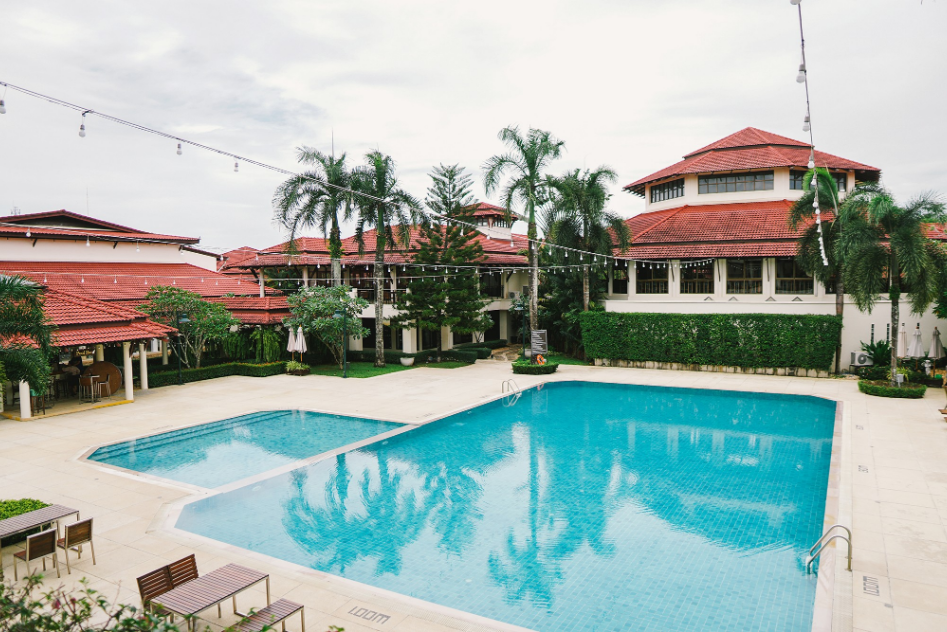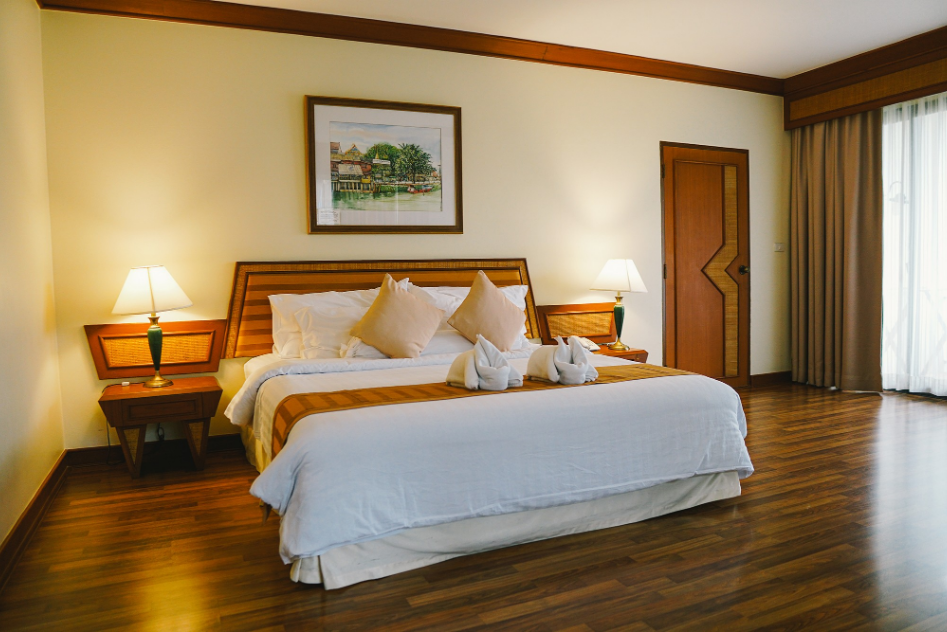 Located in the heart of Chanthaburi, Maneechan resort is a boutique resort surrounded by serene landscape with beautiful Garden. There are Flowers that you will rarely have the chance to see such as Yellow Orchid Chantaboon, the provincial flower of Chanthaburi.
The hotel is equipped with wooden furniture and beautifully decorated with lamps made of woven material in luxury but friendly style. Once arrive at the hotel, you will be welcomed by fresh drinks and seasonal fruits, indicating the identity of Chanthaburi.There are several spacious guest Rooms in Maneechan resort with full range of guest services and facilities. From your room, you can see a large swimming Pool located in the middle of the hotel and the beautiful natural sight around the place. Every Room has private balcony for you to enjoy fresh air and lovely Gardens. Every visitor is impressed by anyone will be impressed by Local products offered in their room, especially the Organic mangosteen soap and local snacks. They also serve local dishes for breakfast which will vary every day. With the excellent service standard, clean, luxury and comfy vibe, decorated with contemporary Thai style, located in a convenient location surrounded by refreshing Garden and with their best local Food served, Maneechan resort has been one of the most beloved places for tourists and will be the one for you too. Stay in Chanthaburi and be embraced by the timeless charm of these two accommodations. We are sure that you will be fulfilled, not only your Trip, but also your heart.