1.Ladplee Floating Market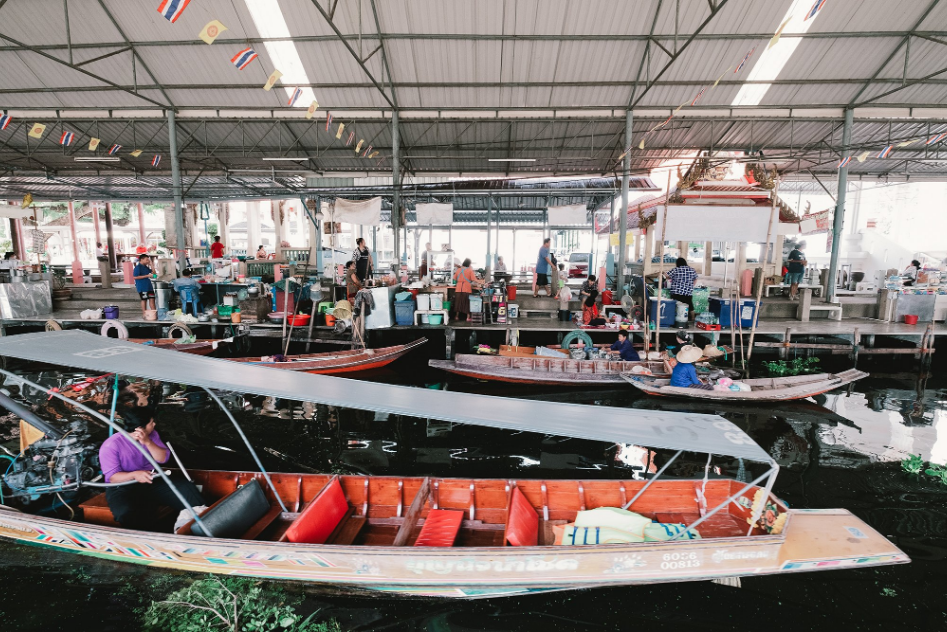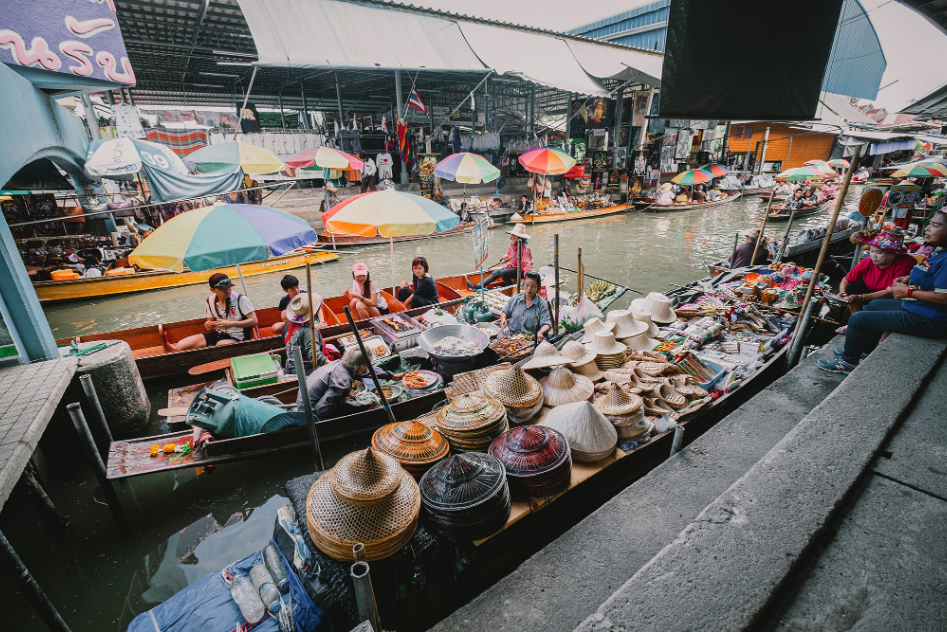 Located in front of Wat Rat Charoen Tham in Damnoen saduak District, Ladplee Floating Market was established long before the more well-known Damnoen Saduak Floating Market. Nowadays, the old Ladplee Floating Market has been renovated and is ready to welcome visitors with satisfying Local Foods and products and is one of the province's places to shop for souvenirs.
Ordinary stalls are too basic for this market…instead you will be buying goods from boats in the Canal! Popular souvenirs range from handcrafted straw hats to seasonal fruits and vegetables. You'll love this warm and lovely atmosphere of this Local Floating Market.
● Address : 144 Moo 7 Tambon Damnoen saduak, Damnoen Saduak District, Ratchaburi 70130
● Tel. : 099 226 6146
● facebook : https://www.facebook.com/laotukluck/
● Opening time : Tuesdays – Sundays, 08.00 AM – 3.00 PM
2.Kad Viti Chum Chon Khu Bua (Khu Bua Local Community Market)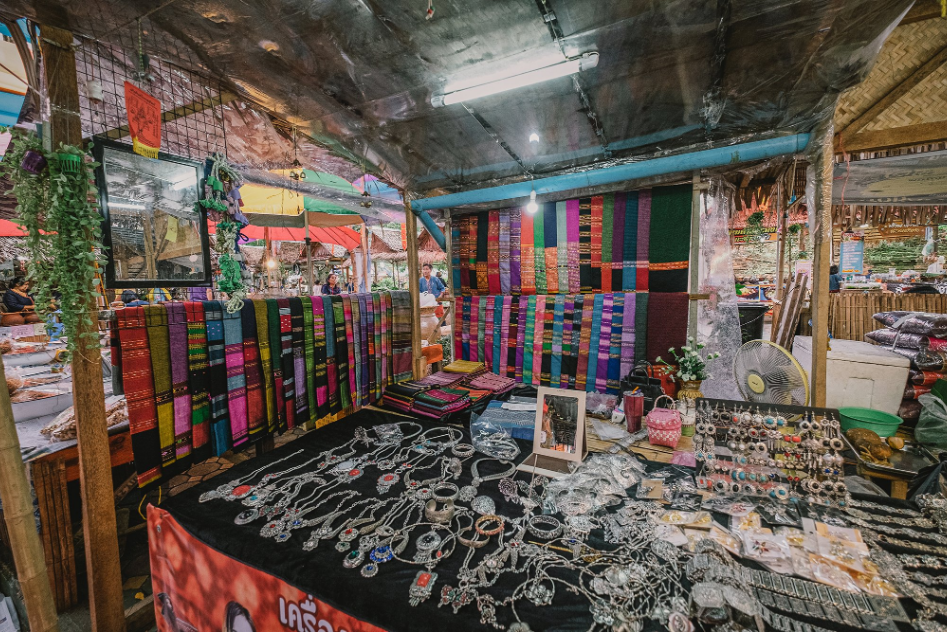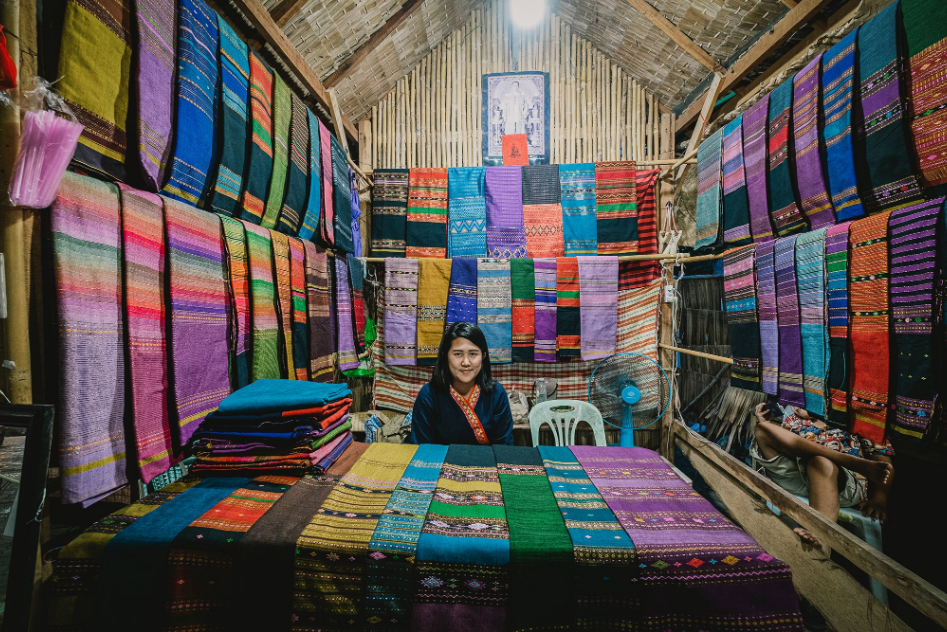 Our next recommended Shopping place is Kad Viti Chum Chon Khu Bua (Khu Bua Local community Market), a traditional Thai-Vietnamese community market located at Wat Khlong Suwankhiri. Here you can enjoy strolling around, admiring the Local lifestyle, and, of course, Shopping for homemade local Food and more. One of the most famous souvenirs from this market are beautiful, handcrafted teen jok sin, long tube skirts that are weaved by Local people. In addition, there is also a rich variety of food, accessories, and other delightful goods waiting for you at this must-visit market.
● Address : Wat Khlong Suwankhiri, Tambon Khu Bua, Mueang Ratchaburi District, Ratchaburi 70000
● Tel. : 085 483 8104
● facebook : http://bit.ly/2L0MtWm
● Opening time : Fridays – Sundays, 09.00 AM – 8.00 PM (Local shows run from 5.00 – 7.00 PM)