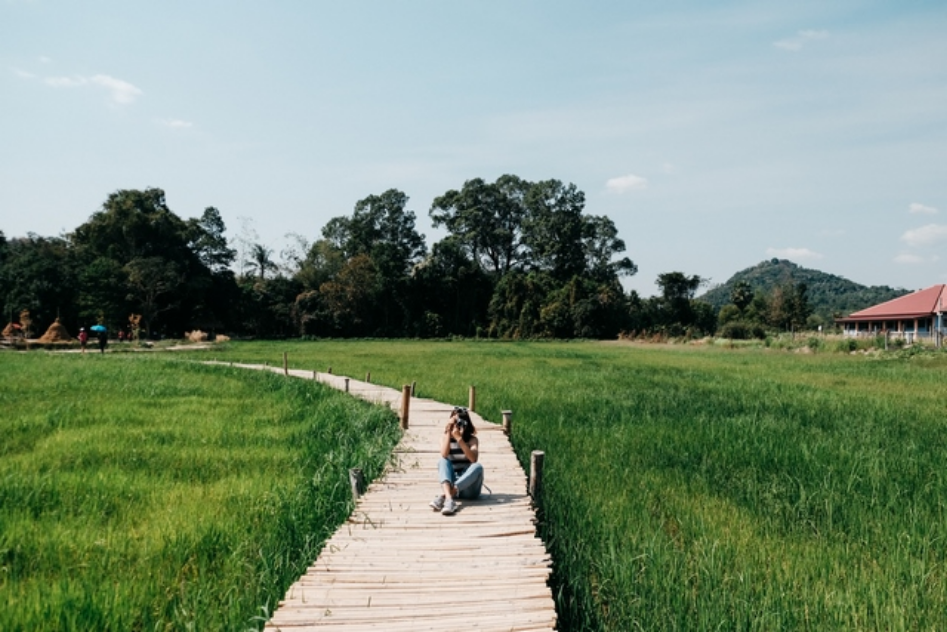 With not much time to chill, but still yearning for quality time off; we'd like to recommend you the best option (and one of the destinations nearest the capital City) where you can relish yourselves amongst nature while observing the simple way of life of the Locals. nakhon Nayok, dubbed as the best location for rice farming, nurturing an orchard, or even settling down, will grant you the most memorable experience as you spend your vacation amongst the embrace of nature as well as learn how to be a part of the local community.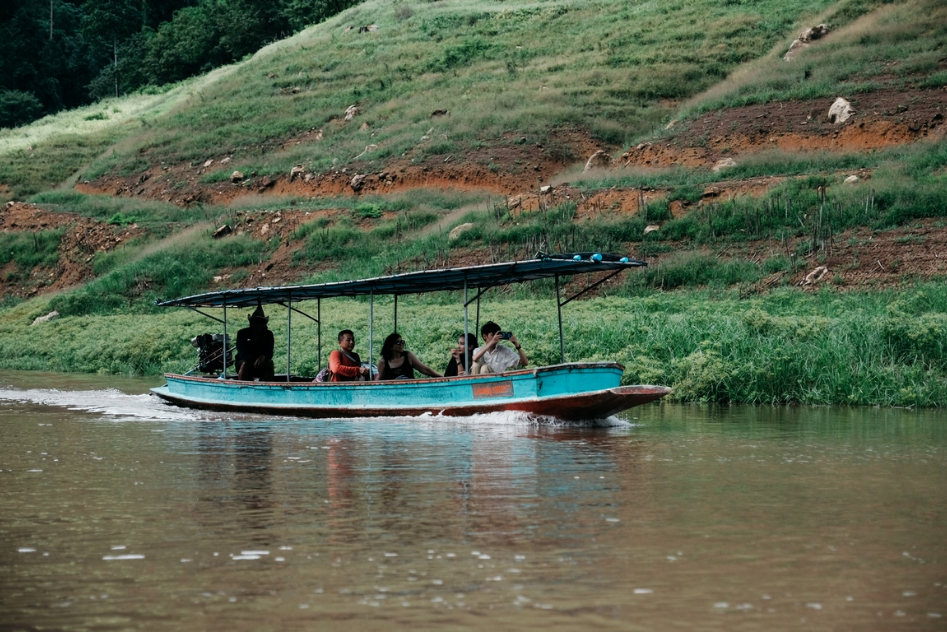 If you are a type of traveller who loves to hang out in natural surroundings, this waterfall would truly fit your taste. To visit this scenic destination, first, start by hopping on a Boat, which will cost you 200 Baht each or 1,500 Baht in case you want to rent the whole ride for your Group. We recommend you to be at the boarding point early in the morning; otherwise, you'll be likely to get stuck among the crowd. Shortly after a swift ride, prepare to be welcomed by the Green Zone, where all the trees and vegetation are spread as far as you can see along with the Cool breeze gently touching your skin; such a place where you can rest your soul.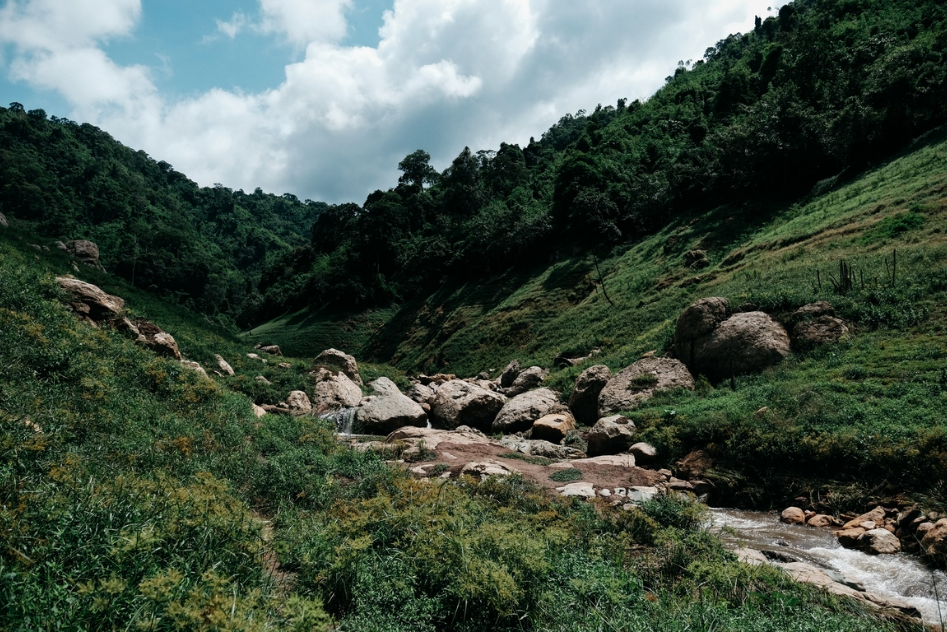 After arriving at the waterfall, you can't miss noticing the abundance of nature and the brown strange-shaped stones, one of the creations by Mother Nature eroded while travelling downstream of various sizes that surrounds your eyes; the experience will allow you to see the natural beauty from a different dimension. Most importantly, Chong Lom waterfall is also considered by many as one of the richest both in natural resources and in terms of sightseeing spots.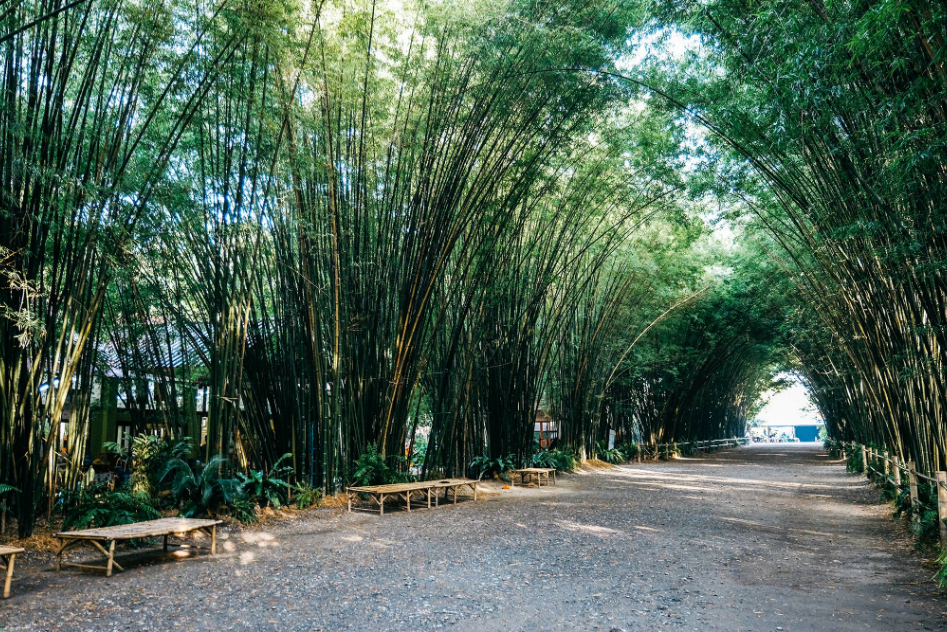 Situated at Wat Chulabhorn Wanaram, the Tunnel was structured as a pathway that lasts around 50 - 100 metres. Along the two sides sit tall bamboo plants of which stalks arch inward forming into a tunnel-like arrangement; we recommend you to take a tour there in the morning to relish yourselves with the Cool breeze and warm sunlight.
Not only that there is a chance to photograph a beautiful landscape, but here you can also observe, or even get along with the Locals who often visit the Temple to conduct religious practices and make merit - the best way to truly learn About thai traditions and way of life. Don't forget to admire the delicate mural art inside the Ubosot (the main hall inside a temple) though.
3. Rest Your Eyes at Thung Na Mui Bridge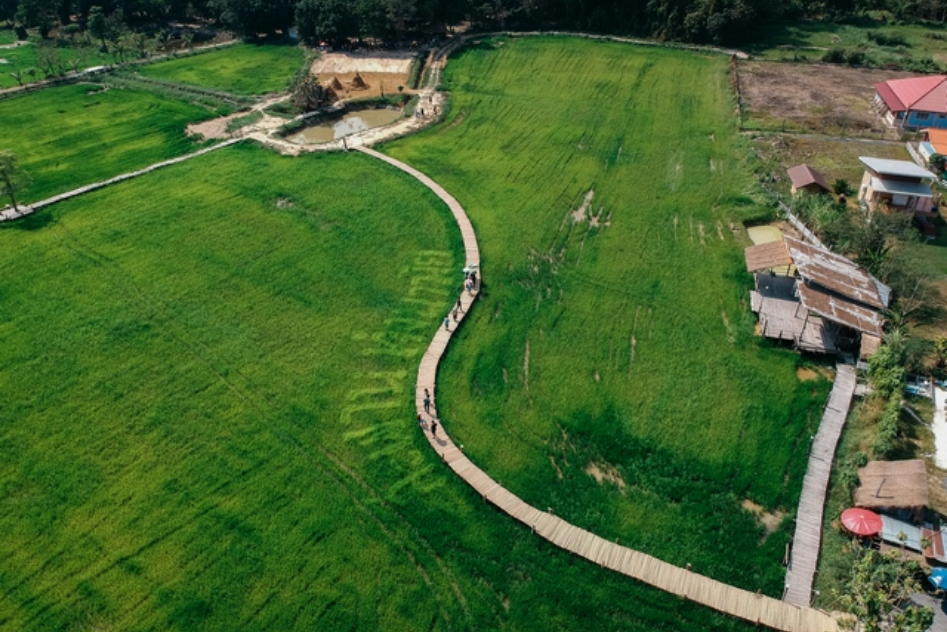 Thung Na Mui Bridge is situated in Tambon Sarika, nakhon Nayok province. This S-shaped wooden bridge stretches across the verdant rice field for 150 metres. Even though the Bridge's structure hangs as low as the tip of the rice paddy, it's durable enough for you to ride over on a bicycle and take a picture of the scenic grassland with the entrance fee costing only 10 Baht. After passing the entrance, prepare to be welcomed by all sorts of Food and Beverage stalls along with various agricultural products that you can purchase as a Souvenir for your loved one.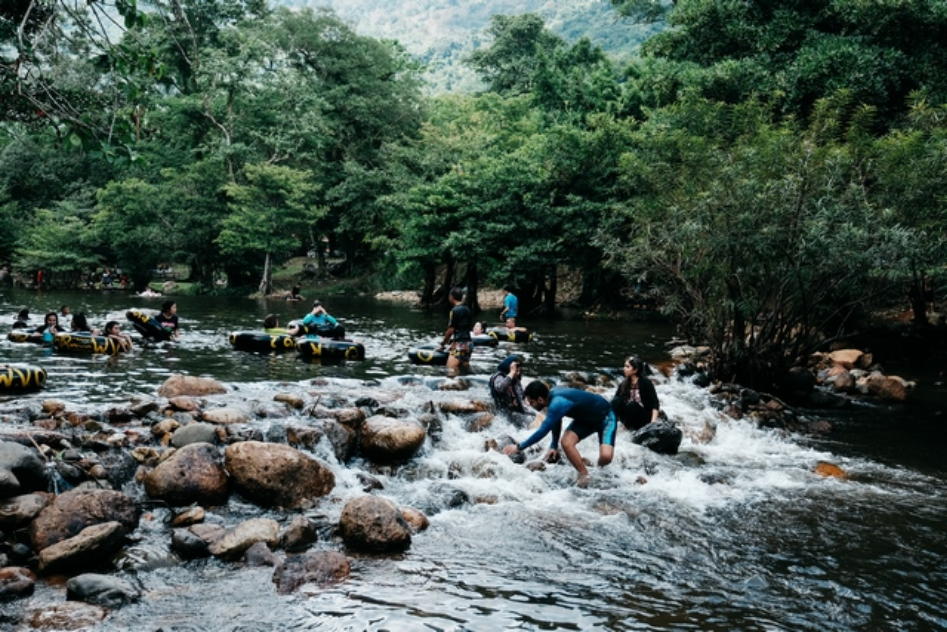 Wang Takrai, situated just before the intersection leading to Khun Dan Prakan Chon Dam, has been ranked as one of the most renowned waterfalls in nakhon Nayok. This scenic waterfall is best fitted for those who seek to enjoy beautiful nature while watching a shoal of fish swooping up at the surface of the clear water. Always expect to see a lot of visitors and Locals who come here to hang out, especially during the high season. Wang Takrai was formed after two canals had conjoined together; one is Khlong Maduea (from Haeo Kratoen waterfall) and the other one is Khlong Takhian (from Mae Plong Waterfall). On the side, you'll find hawker stalls which provide a swim ring for rent (20 Baht). Please note that there's an entry fee to the waterfall (open from 08.00 - 17.00 Hrs.) that will cost 150 Baht for each vehicle; in the case, there are more than 8 people , expect to pay an additional fee of 10 Baht for each person on top of the usual price.