Nakhon Nayok is home to various spots to serve either a one-day trip or overnight stay. This small province, close to the capital, is often overlooked by vacationers who commonly regard it as inane and stale. Yet there are some people, including me, who fell in love with Nakhon Nayok for its 'slow' lifestyle, friendly people, pleasant nature, fresh air, and hidden gems that are tourist spots.
For this sudden trip, we booked a hotel once we were sure that we had a weekend off, and drove off right away. It took just a little over an hour's drive to reach Nakhon Nayok. Not only is it close, but the road is also wide, in a good condition, and has few traffic. Those who want to drive don't need to worry. If you prefer public transport, either take a van from the station at Future Park Rangsit, or catch one of the many rounds from Mo Chit 2 Terminal, available every day. You can get around Nakhon Nayok with public bus routes to every district. Contact 037-311932 for more information.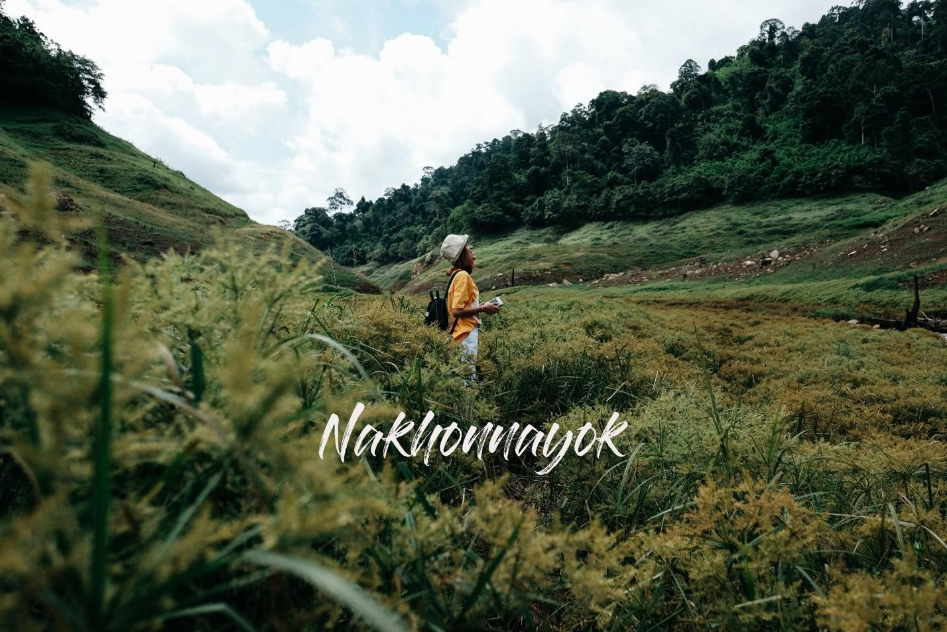 Our first destination is was the bamboo grove at Wat Chulabhorn Wanaram. Located at Ban Phrik, Amphoe Ban Na, you can easily search for 'Wat Chulabhorn Wanaram' on Google Maps and follow the directions. This small temple was built to commemorate the 50th birthday anniversary of Her Royal Highness Princess Chulabhorn. The temple is of the Thai forest tradition (Dhammayuttika Nikaya) and is shaded by various trees giving an atmosphere of tranquility. Buddhists come here to make merit and give offerings to the monks, as well as worship other sacred entities. What has put Wat Chulabhorn Wanaram on the map is the bamboo grove, a 100-metre-long walkway where bamboo on the sides bow together and create a stunning green tunnel that filters light through the foliage. Some might say it looks similar to Japanese tourist attractions. Most importantly, this bamboo grove is open to visit every day for no entrance fee. Our tip is to get there in the early morning, before 07.30 Hrs., as there'll be no visitors, and you will have the entire grove to yourself.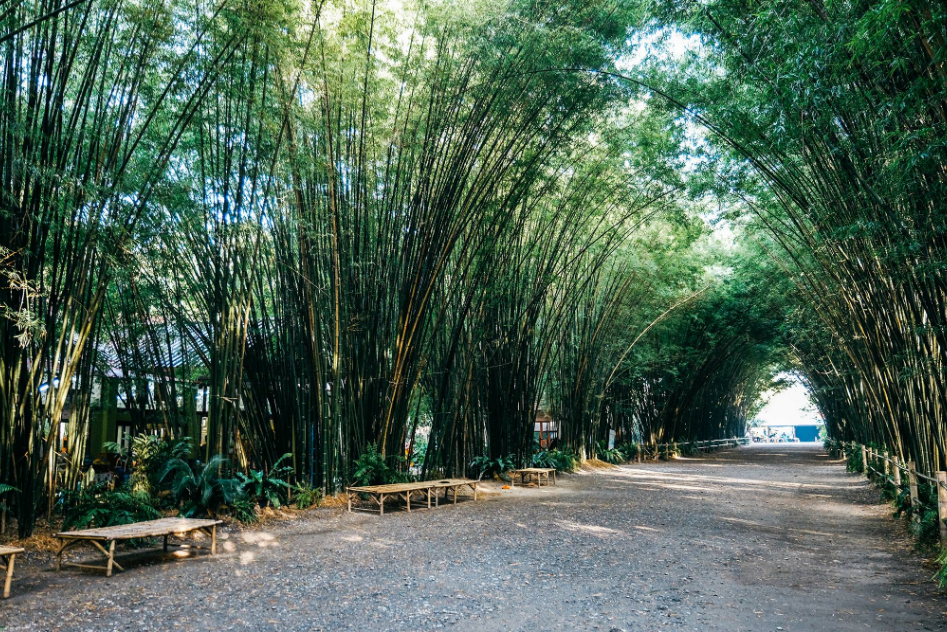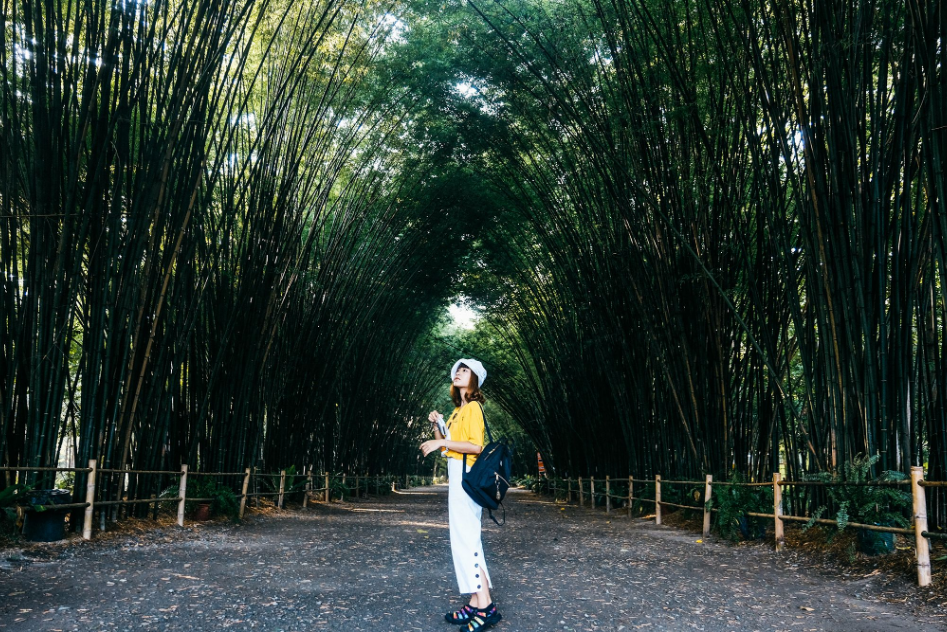 In the chilly morning, subtle sunlight shines through the bamboo. The green bamboo grove was so relaxing to see. We couldn't help but fall in love with it. Filtered sunlight means the atmosphere here is brisk. Don't forget to pay worship to the Buddha image in the temple. We then went to Lung Pao Kala Noodle to silence our growling stomach. The restaurant opens at 09.00 Hrs., so we, having arrived at 08.45, saw no queue and got our seats right away. The restaurant closes at 15.00 Hrs. and every Monday.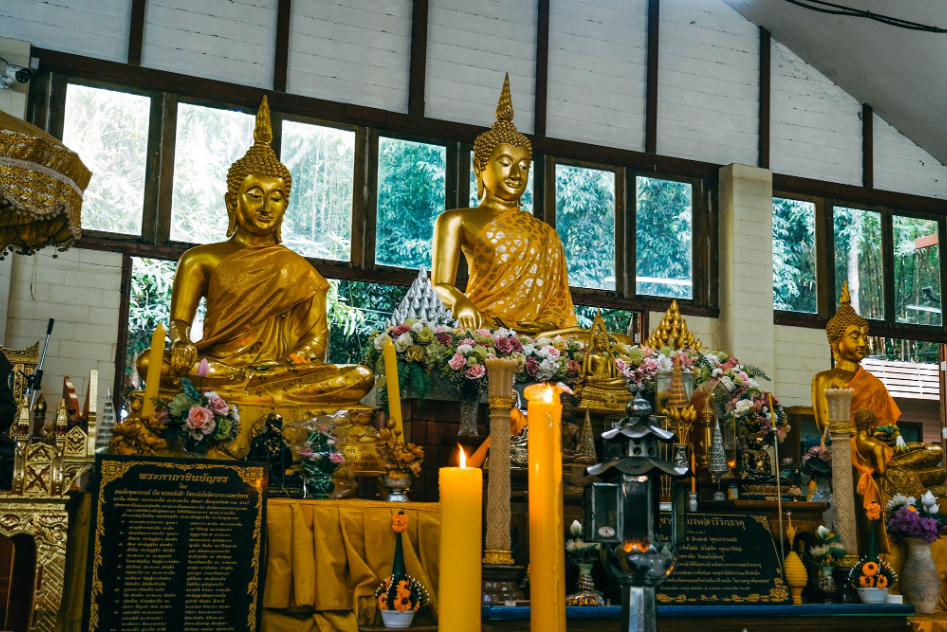 We then went to Lung Pao Kala Noodle to silence our growling stomach. The restaurant opens at 09.00 Hrs., so we, having arrived at 08.45, saw no queue and got our seats right away. The restaurant closes at 15.00 Hrs. and every Monday. We promptly ordered beverages, pork satay, and noodles. There's a variety of fried snacks priced at 30-50 Baht to choose from. Where do we sit? I was holding a full glass of chrysanthemum tea. The seats behind us were made to hang your legs and enjoy the view of the fish while slurping your noodles. Our noodles and pork satay are served, at last! . I was holding a full glass of chrysanthemum tea. The seats behind us were made to hang your legs and enjoy the view of the fish while slurping your noodles.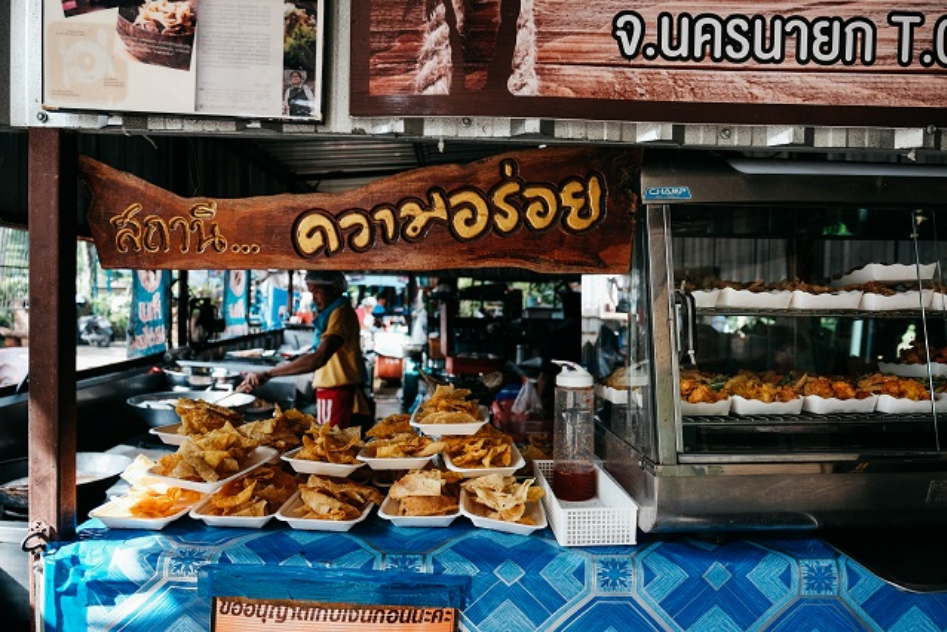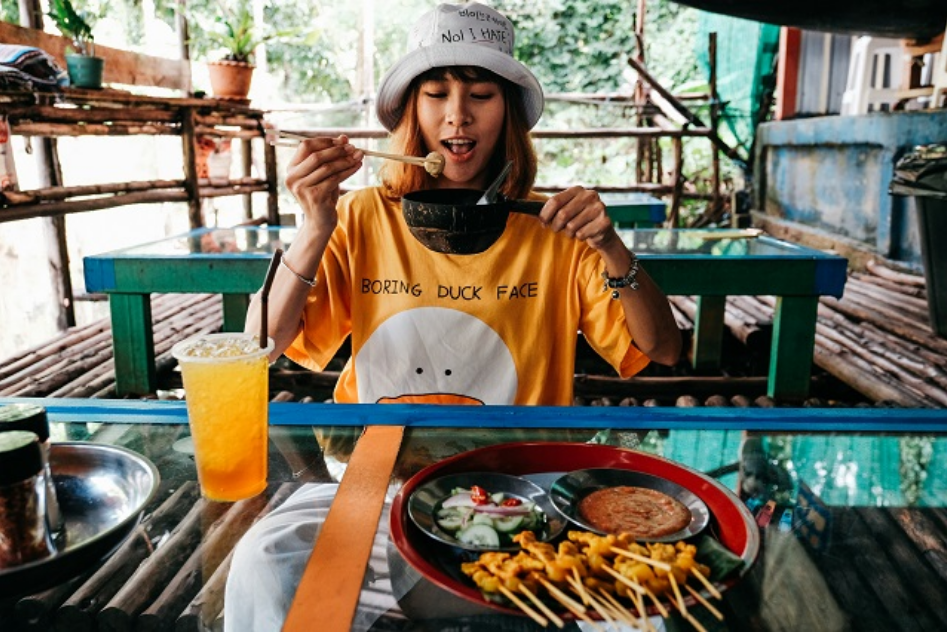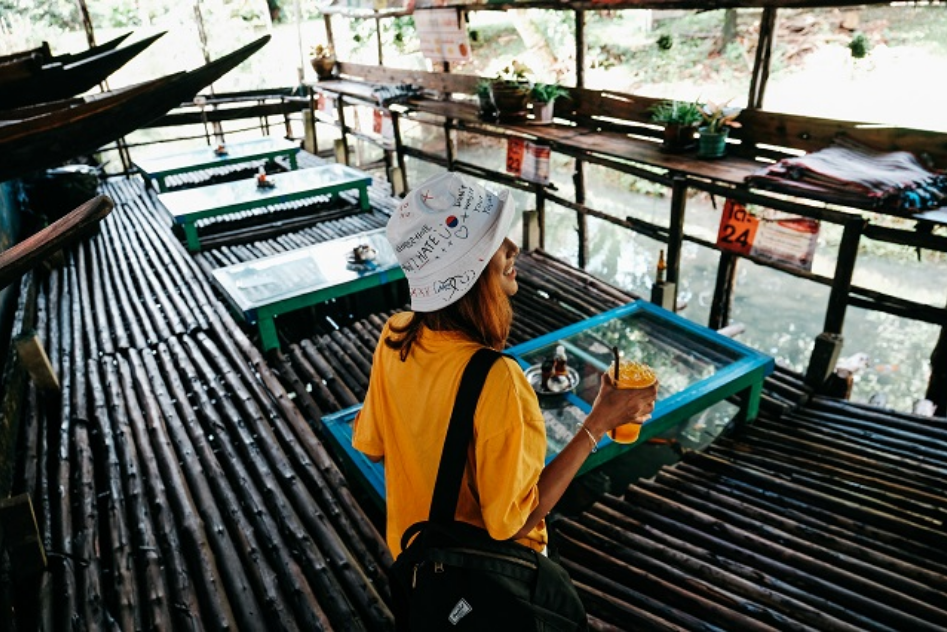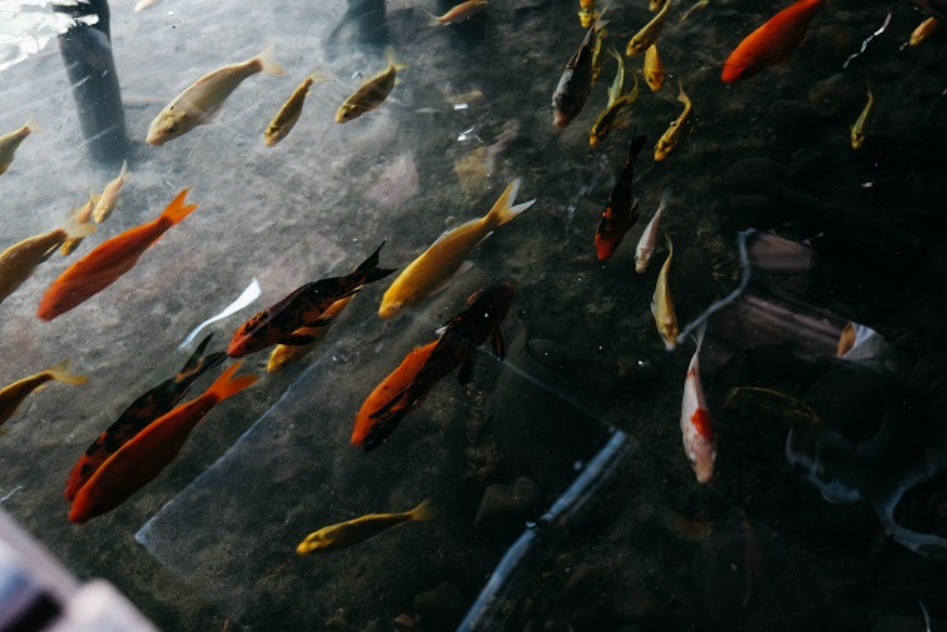 Hang your legs down, fill your stomach, and enjoy the view below. After the meal, we headed to Khun Dan Prakan Chon Dam. Trees and crops grow along the way, and mountains tower all around. The sky was quite grim, but we loved it anyway. When we reached the Dam, the landscape was lush and green with trees.
To visit the water source at Khlong Kram, we contacted the officers near the parking lot for a rental boat. You can either pay 200 Baht per person for a shared boat trip, or 1,500 Baht for a whole boat. The best time was 09.00 Hrs. in the morning when there were fewer tourists. The sun wasn't too strong, and you can stay for a little longer. The Dam is open from 08.00 - 17.00 Hrs., but we recommend that you take the boat trip before 15.00 Hrs., as after that there will be fewer available boats.
During the journey upriver, we found ourselves surrounded by mountains. It was super relaxing to be in the middle of nature, like how holidays are meant to be. The boat first visited Khlong Kram, a small stream that is the river source. Wherever we looked, the greenery was so pleasant to see. This place is a paradise for photographers. The air was also fresh and clean.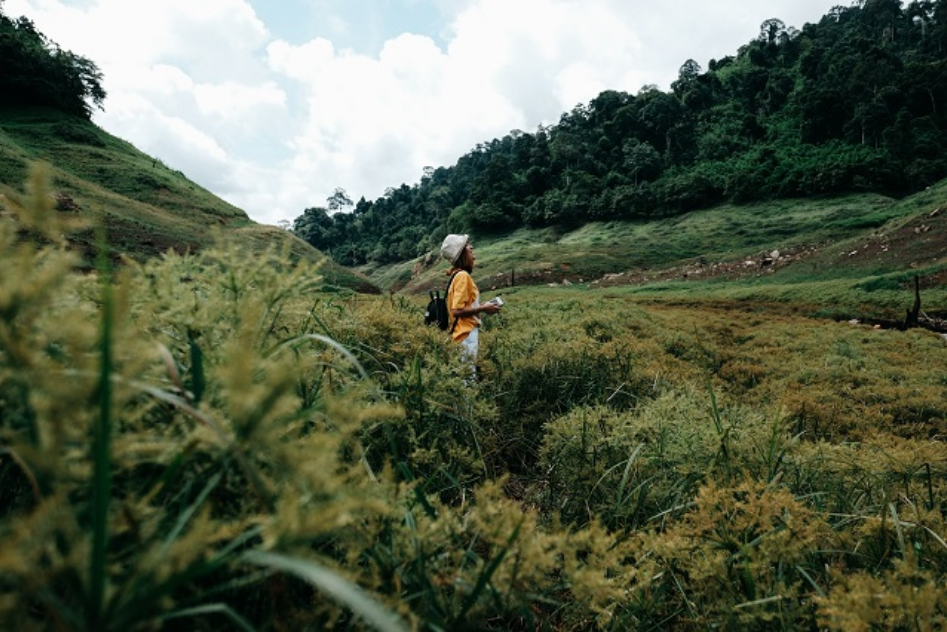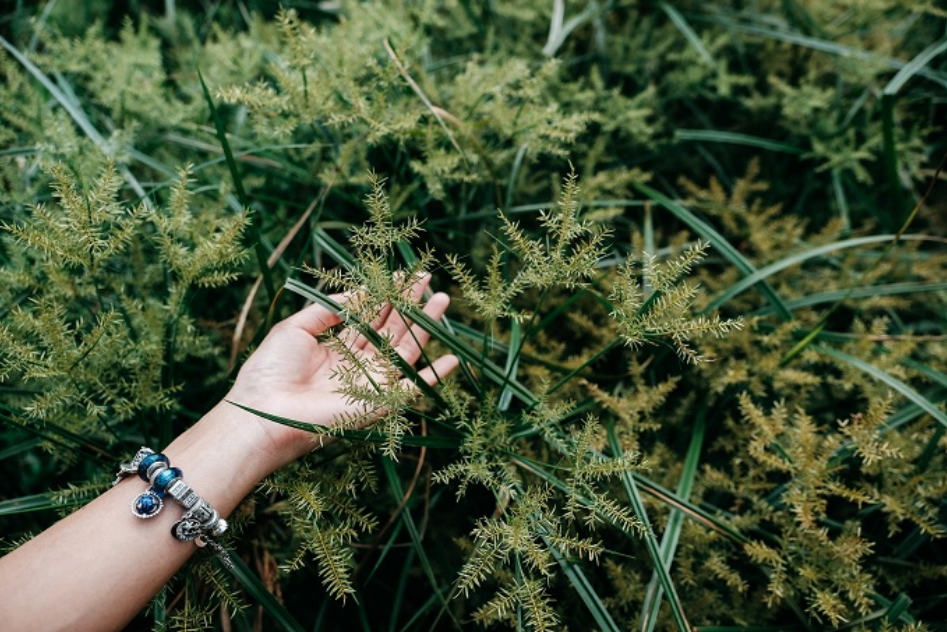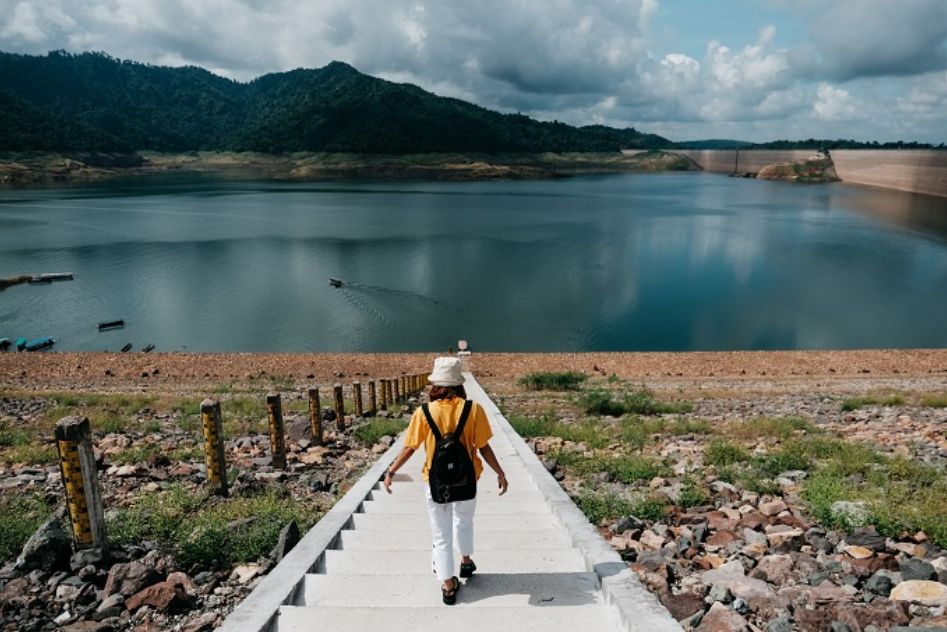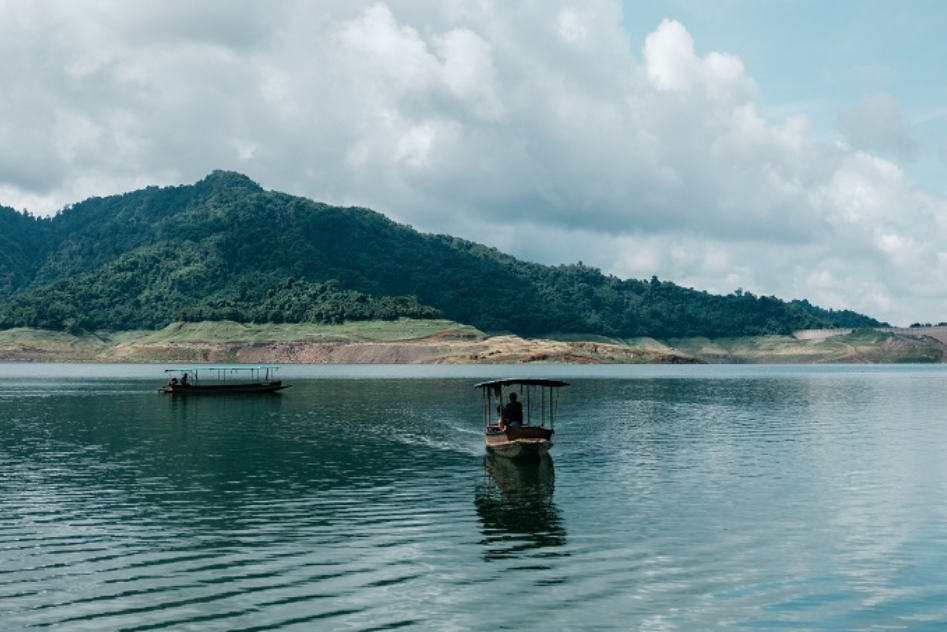 Next, the boat brought us to Chong Lom Waterfall. We couldn't go to Pha Ngam Ngon Waterfall and Khlong Kram Waterfall, as the water was too shallow at that time and it would've taken too long to hike. Therefore, we could only visit the river source and Chong Lom Waterfall. The best time to see Pha Ngam Ngon Waterfall and Khlong Kram Waterfall are at the end of the rainy season, which is around October-November.
Let's take a little walk to Chong Lom Waterfall. The trail lays in the middle of lush surroundings. The trail is 700 metres long, so the round trip is a little over a kilometre. It was a good workout opportunity. As we approached the waterfall, its sound started to get louder. Cross this wooden bridge and voila! The waterfall! We took a rest here before hiking back. Photo spots were found along the way back. The water is so clear.
The Dam is open every day. If you want to have the whole forest and waterfalls to you and no one else, come on weekdays. The ridge is also photogenic. Oof, that was pretty physically demanding! Let's recharge with some yummy Som Tam. We recommend Song Sao grilled chicken located in front of Khun Dan Prakan Chon Dam.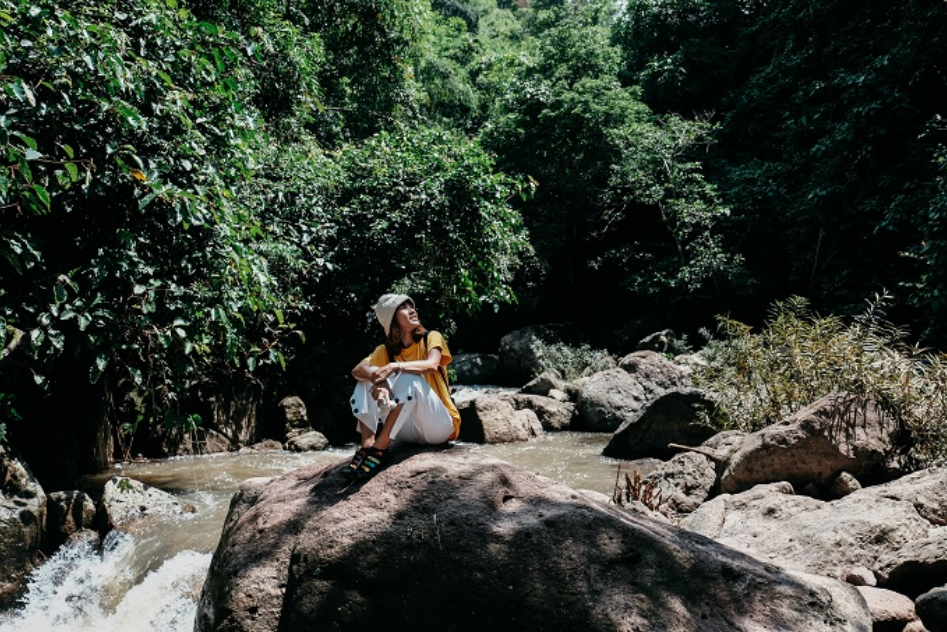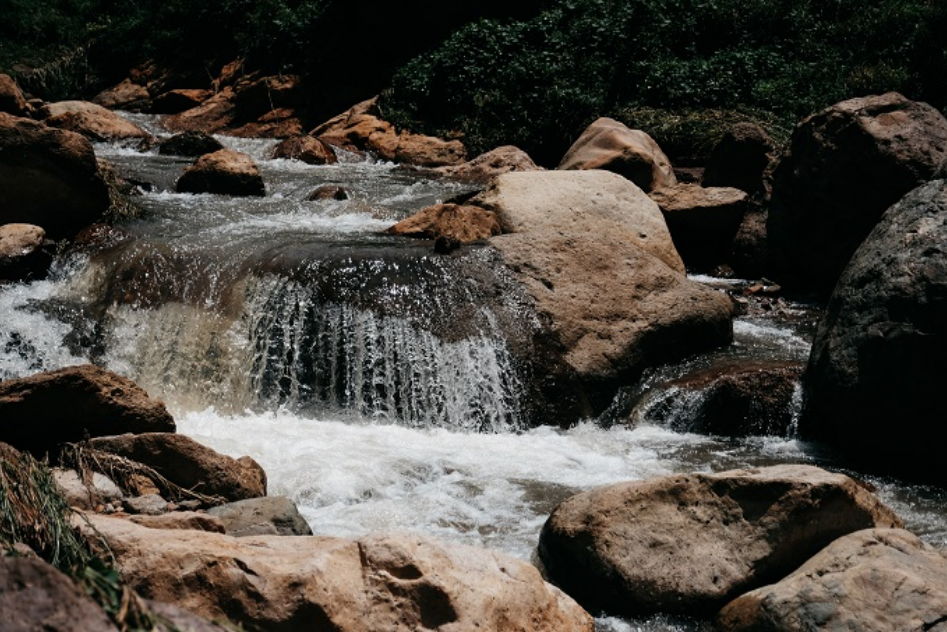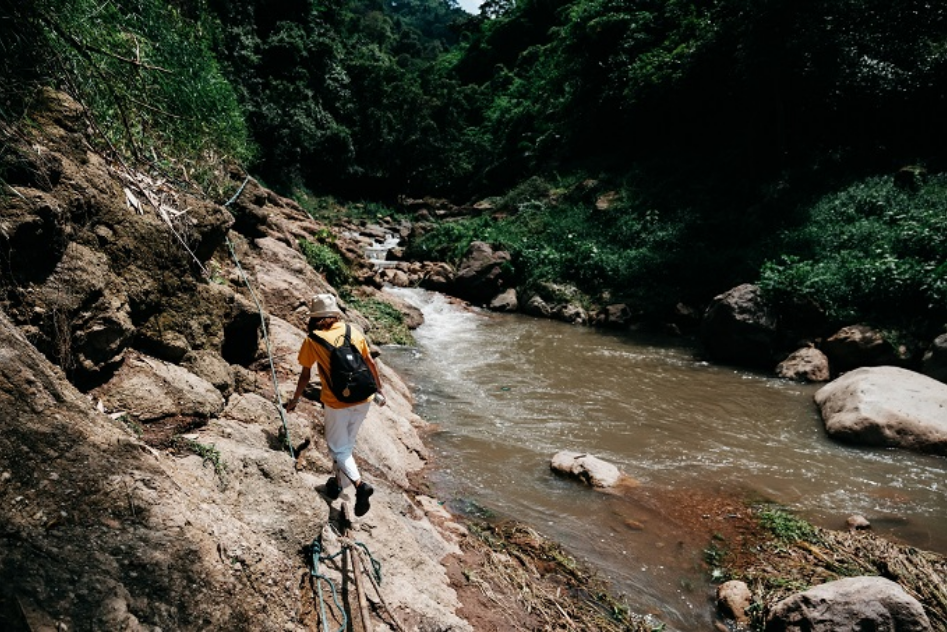 We ordered Som Tam Pla Ra (papaya salad with fermented fish) with mild spiciness. It's still so spicy nonetheless. This meal cost only 235 Baht, and the menu started at 40 Baht per dish.
The recommended dish is grilled chicken that is aromatic and tender. Half chicken was enough to stuff the two of us.
The Som Tam was rich in flavour and had the right amount of hotness with the umami kick from the fermented fish sauce. The grilled chicken skin was really soft. You can order grilled fish here, too. The restaurant opens from 09.00 - 22.00 Hrs. every day.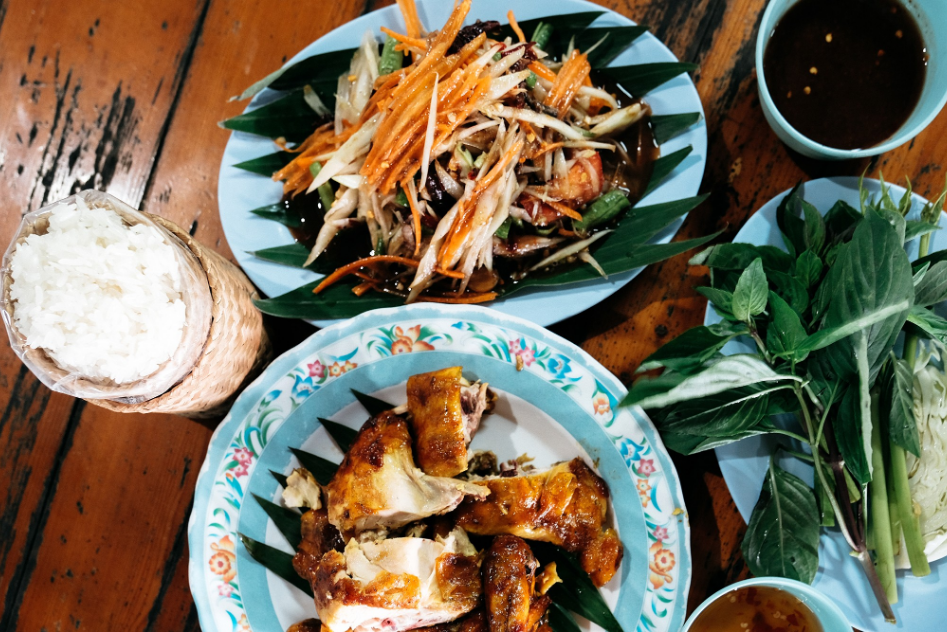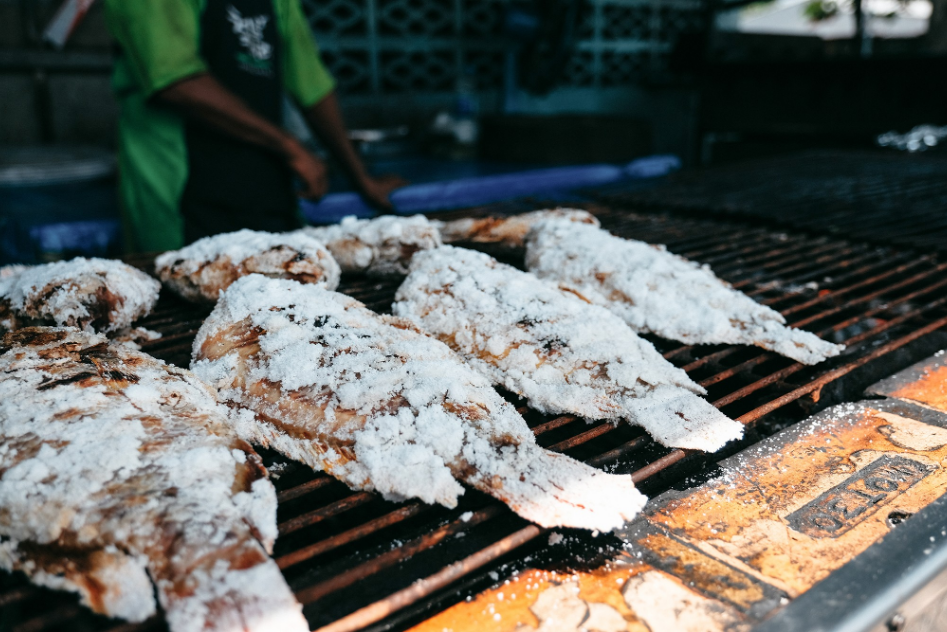 The restaurant provides an indoor parking lot that is about 2-3 steps from the seats. Next station, Wang Ta Krai. Wang Ta Krai is suitable for taking a dip in the water, or a picnic with friends and family. Summer is the best time to visit; the weather urges you to dive into the cooling water that doesn't run dry. It's best to avoid the rainy season, as you might encounter red, muddy water indicating a risk of a dangerous flash flood. We went there when there was plenty of water and tourists. Big trees grow around the flowing stream. We could put our feet in it and just watch all day.
There are buoy rental booths around the site; 20 Baht per buoy. The entrance fee is 150 Baht per car. If there are more than 8 passengers, the additional fee is 10 Baht per person. The Waterfall opens every day from 08.00-17.00 Hrs. It's located just before you reach the intersection to the Khun Dan Prakan Chon Dam.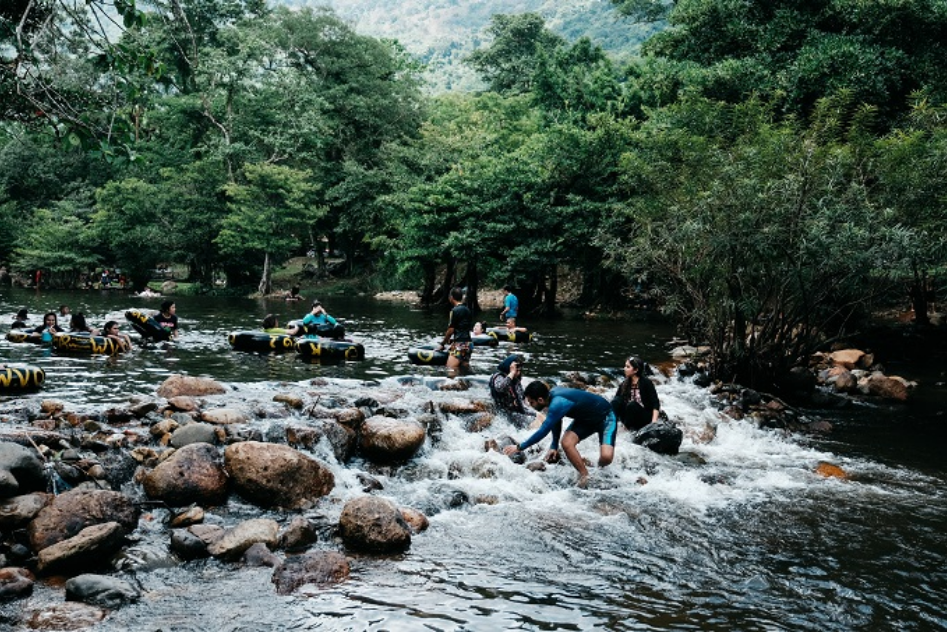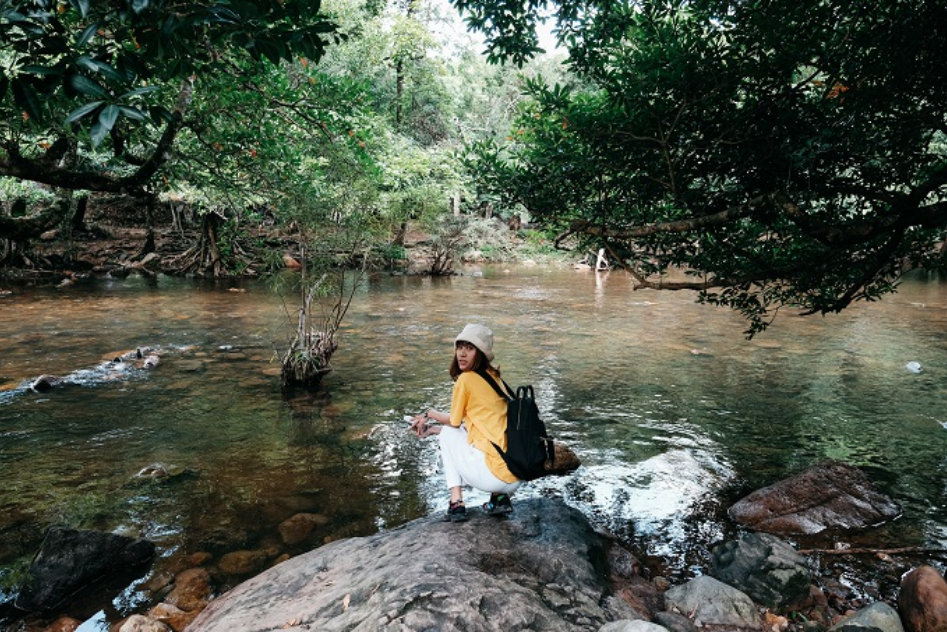 After a full day of sightseeing, we checked in at Loft Village. The rate is 1,000 Baht, which is inexpensive. You can check-in at 14.00 Hrs. and check out at 11.00 Hrs. The hotel is in Amphoe Mueang of Nakhon Nayok, not far from the Cho Po Ro Intersection. The entrance is the same road to Wat Yothirat Sattharam. Loft-styled rooms were waiting as we entered. The room offered full amenities - towels, toiletries, air conditioner, TV, and a fridge. The front view of the room let us enjoy the shady green and flowing canal.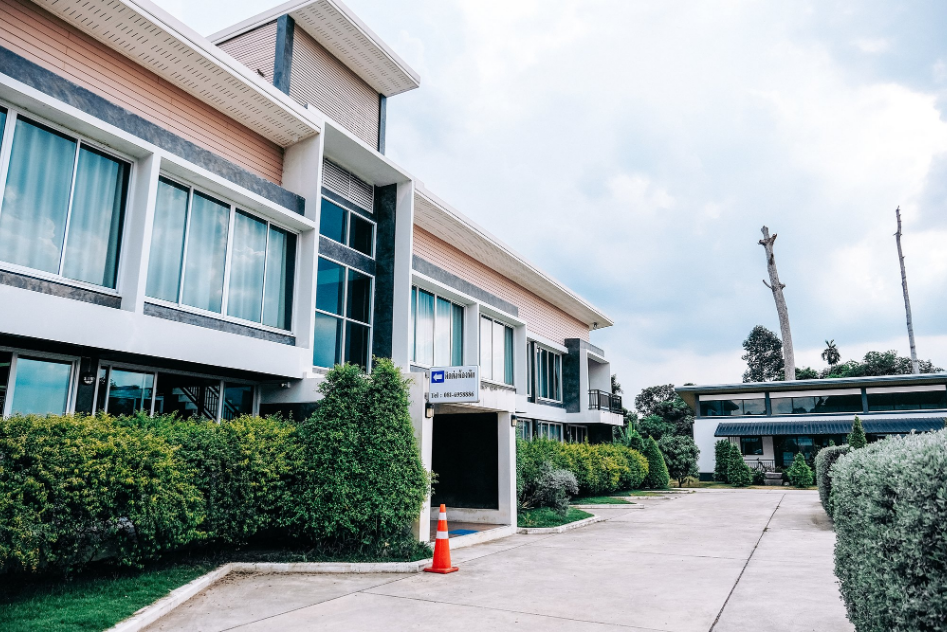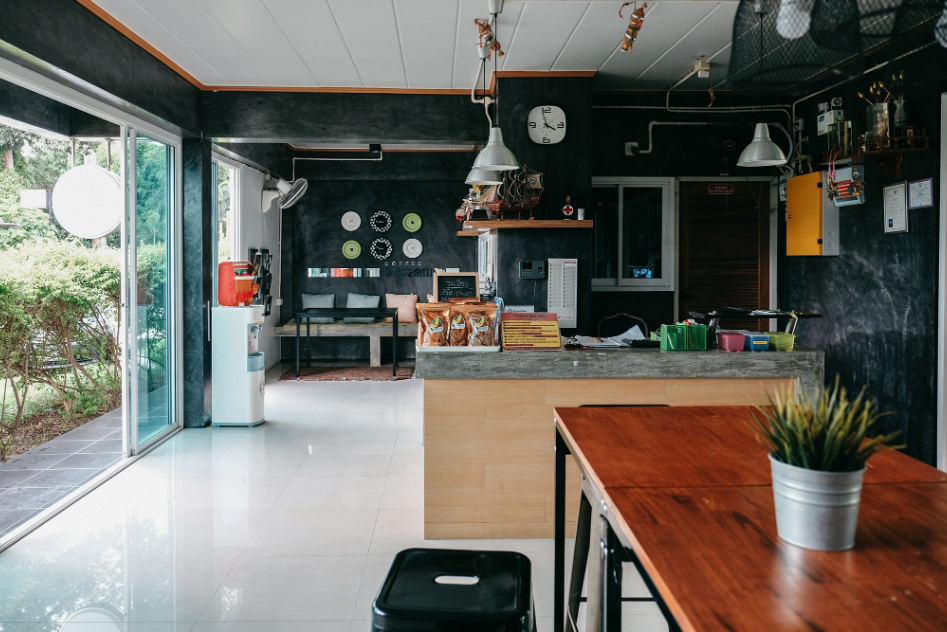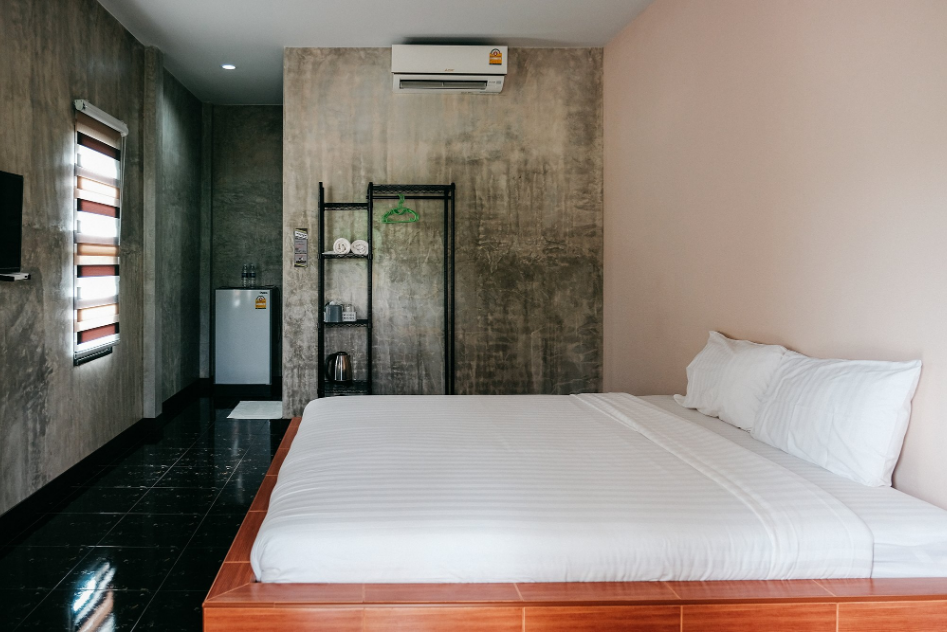 After a quick rest at this reasonably priced lodging, we left for dinner at Khrua Chom Jan. Khrua Chom Jan is on the same route to the Khun Dan Prakan Chon Dam before reaching Wang Ta Krai. The restaurant is quite spacey and has live music. The decoration items are made of fish baskets and chicken coops. We tried some recommended dishes - Crispy Shrimp Cake on Seaweed. Another popular menu is Spicy Grilled Pork Neck Salad.Stir-fried Squid with Salted Egg is also recommended. For 2 people, 3 dishes filled us up just right. Khrua Chom Jan opens from 11.30-23.00 Hrs. The menu starts at 100 Baht and tastes rich and flavoursome. Our favourite was Crispy Shrimp Cake on Seaweed.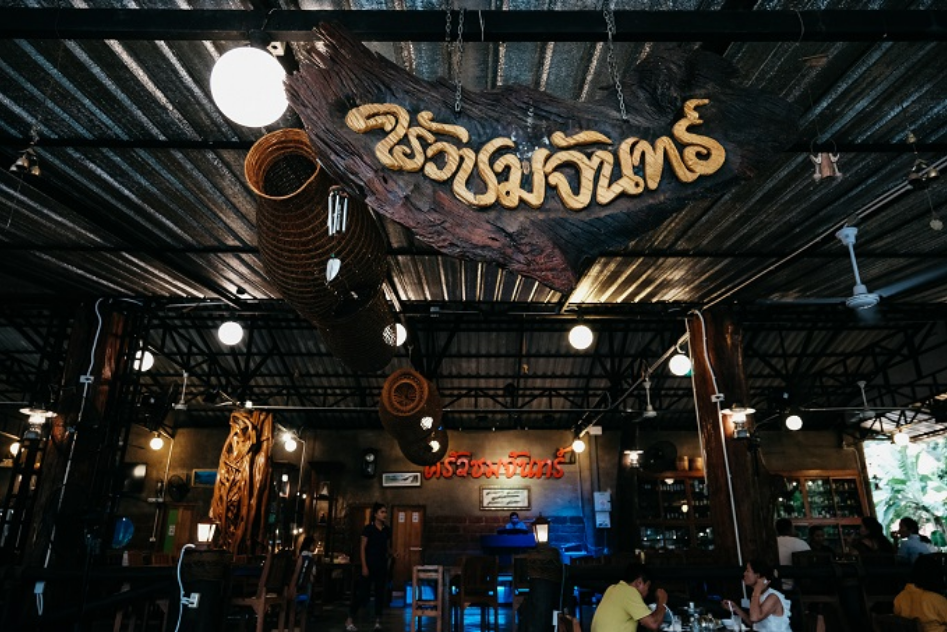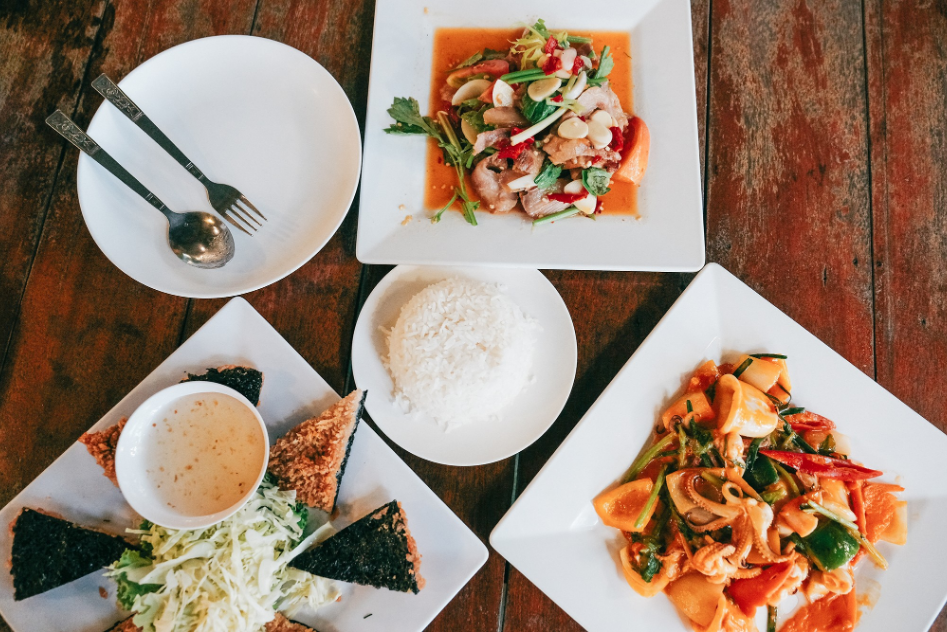 Our order cost around 500 Baht. Once we finished, we went to see the Teng Terd Terng Night Market, a sort of walking street. The Market opens from 17.00-24.00 Hrs. only on weekends and public holidays. You can shop for various goods; such as, food, clothing, toys, and miscellaneous items. The Market is a little further from the Rong Kluea Market and is on the left. To make sure you go the right way, use Google Maps. Clothing prices starts from 50 Baht and food from 10 Baht. The later the night gets, the livelier the Market becomes. We then headed back to the hotel and rested for the next day.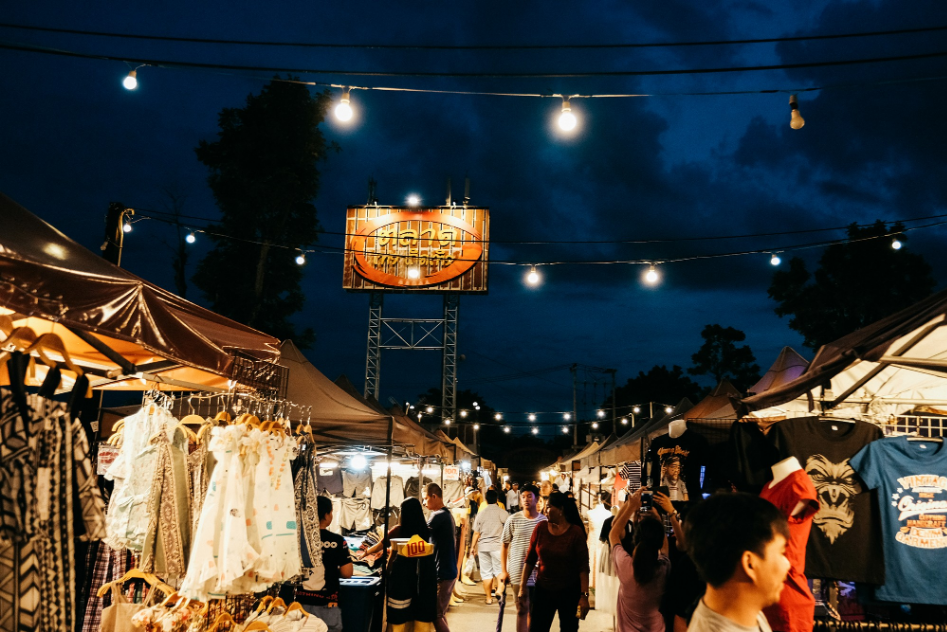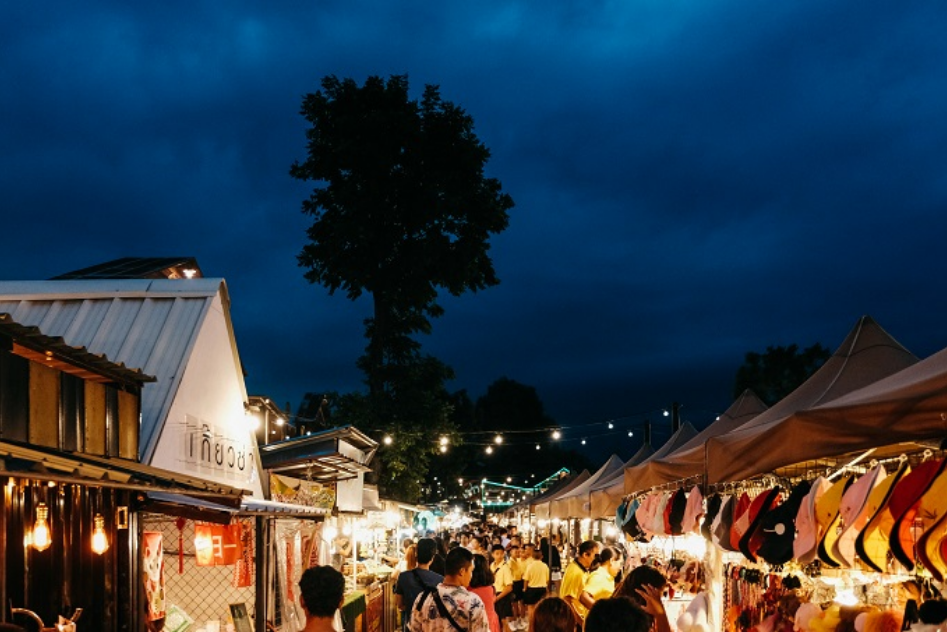 Unfortunately, we got up too late for breakfast, so we went to a 5 Baht Noodle Shop and had the renowned noodles. Located in front of Wat Pho, opposite the Teng Market, it opens from 09.00-15.00 Hrs. every day. This nostalgic shop took us back to when we were little kids. The recommended dish is, of course, the 5 Baht noodles. We tried all sizes - S, M, L. Don't miss Luak Chim (steamed assortment); it's so good!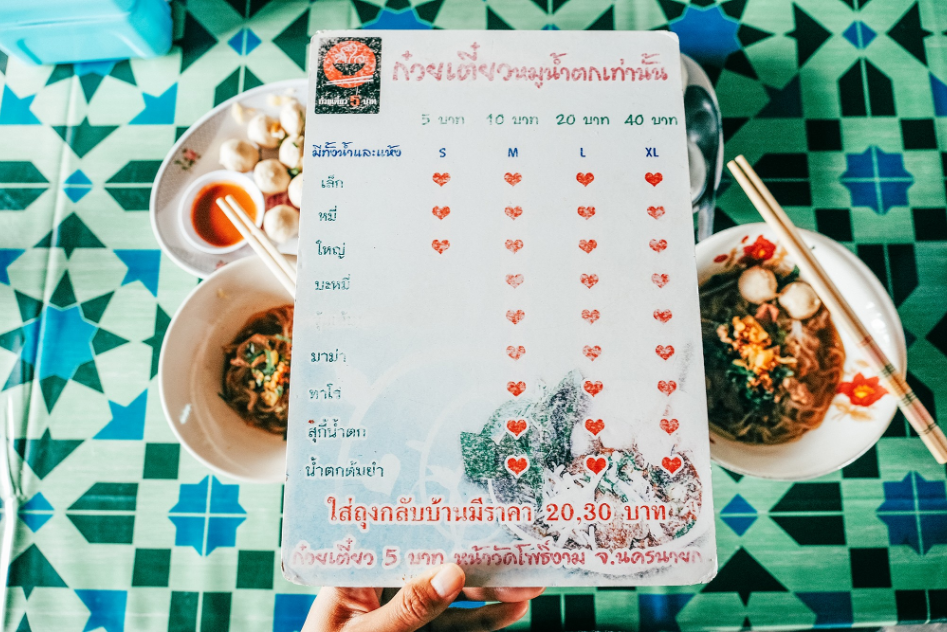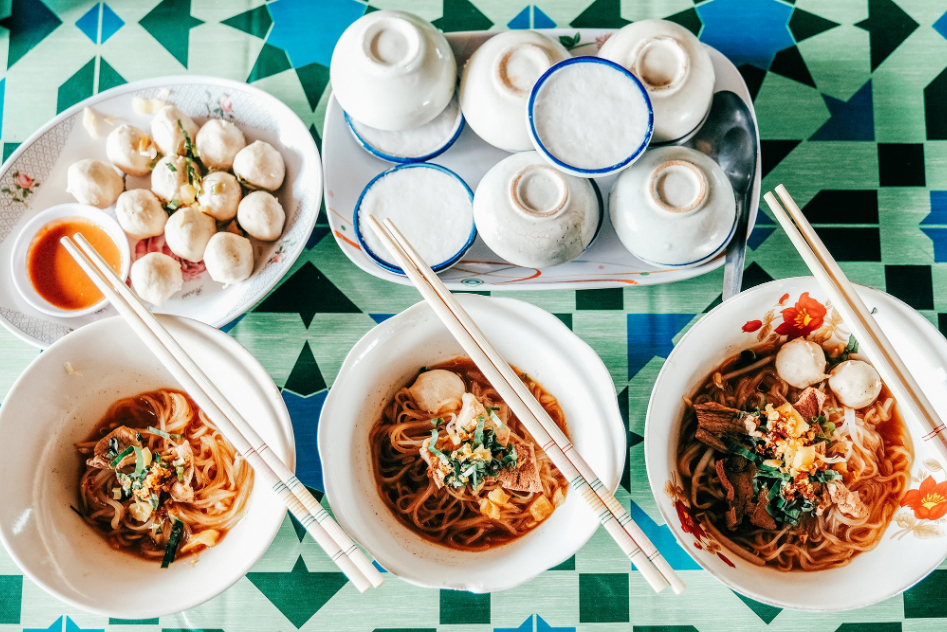 We then went to the Rong Kluea Market. We were determined not to buy anything, but later found several shopping bags in our hands; everything was so cheap! Rong Kluea Market opens every day from 08.00-18.00 Hrs. This second-hand market is covered and separated into blocks. Most goods come from Cambodia - brassware, porcelain, chinaware, pottery, clothing, curtain, bag, appliances from Russia, home decorations, shoes, and kitchenware - at shockingly low prices starting from 10 Baht. Yes, you read it right. Go and see with your own eyes. Who says that cheap and good doesn't exist? . We found 90 Baht T-shirts.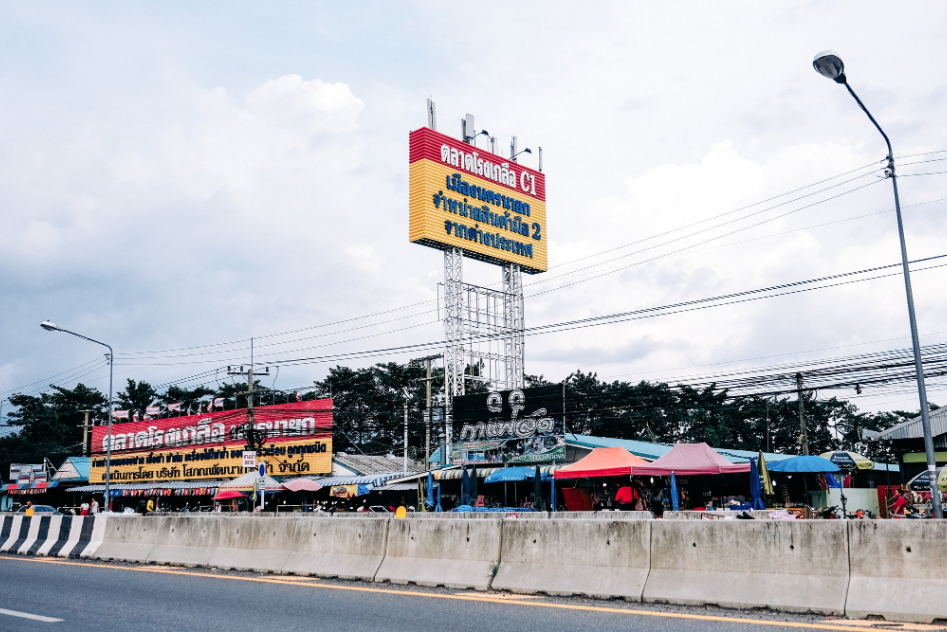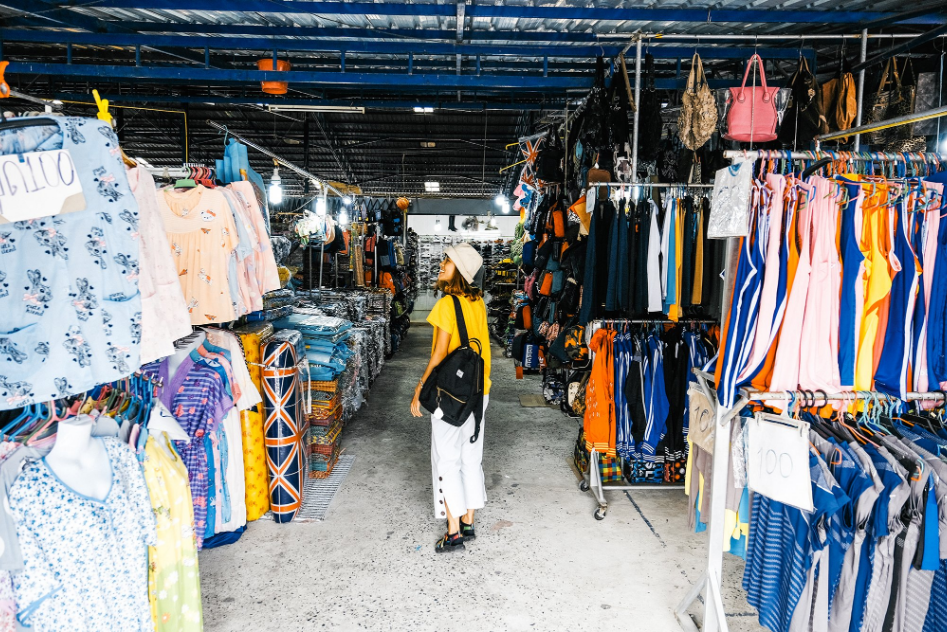 We walked around until afternoon when it was about time to have lunch. We went to a local restaurant, Daeng Kaeng Pa, at Soi Panit Charoen 1. The restaurant is in a small alley on the riverside. It's an old wooden house in the Old Nakhon Nayok Market. Once you cross the bridge, turn right into the first soi. Daeng Kaeng Pa opens every day from 08.00-16.00 Hrs. The seats are riverside. It gave a relaxing vibe like visiting a family member's home for lunch. The signature dish is Red Curry with Scraped Fish. Spicy Stir-fried Scraped Fish. Thai-styled omelet and rice. Yum!
All these cost 270 Baht including water. The menu starts at 50 Baht.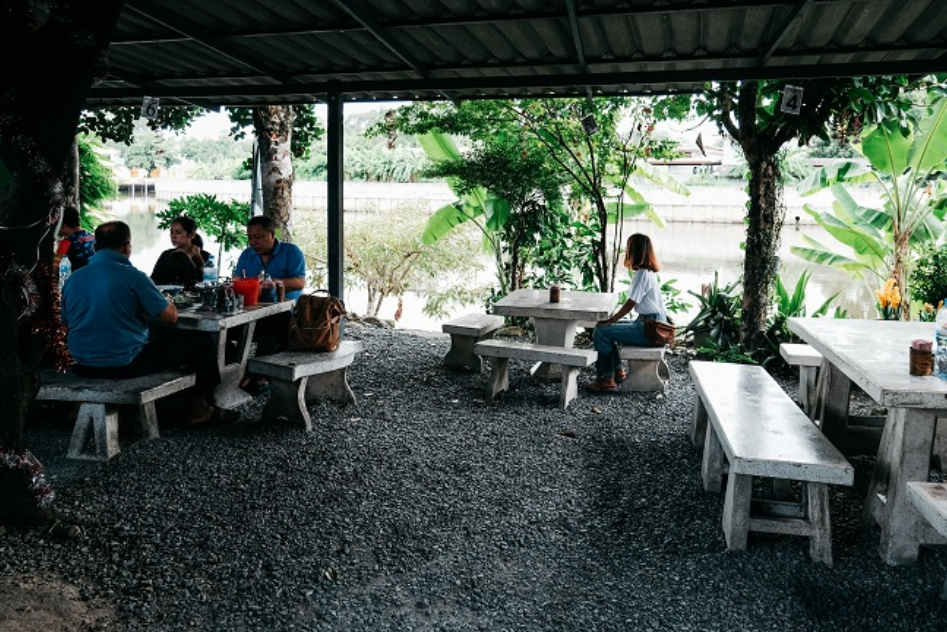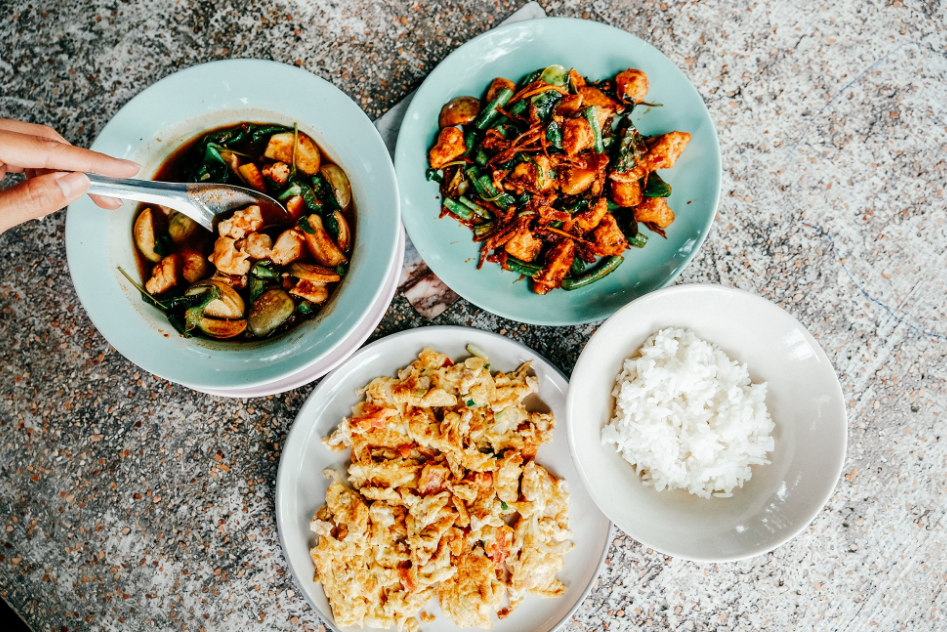 For the second night, we stayed at the Kaeng Nam Sab Resort, a riverside resort in the middle of nature and fresh air. Many types of rooms are available to suit your needs for a family weekend, getaway with friends, or party. All amenities are provided; such as, water heater, local cable TV, breakfast, and Internet. Outdoor enthusiasts can join the many activities; such as, rafting, rock climbing, ATV riding, and BB gun while enjoying the nature. Kaeng Nam Sab Resort is south of the Khun Dan Prakan Chon Dam just a few hours' drive from Bangkok on an asphalt road. The room rate starts at 1,800 Baht with breakfast included. For more information, call 08 1757 7404. Our room was a cute, tiny one with a river view, simplistic decoration, and personal bathroom.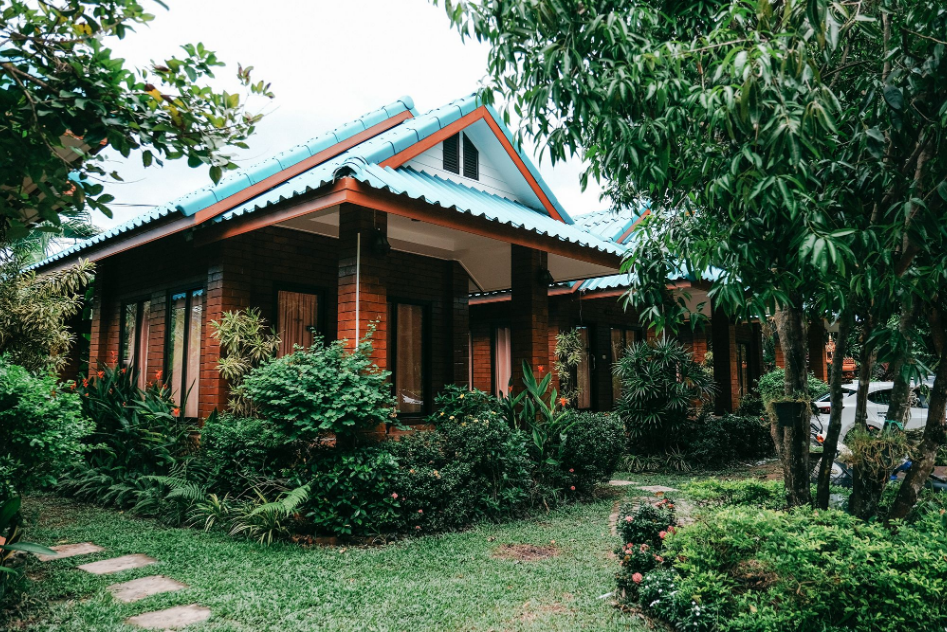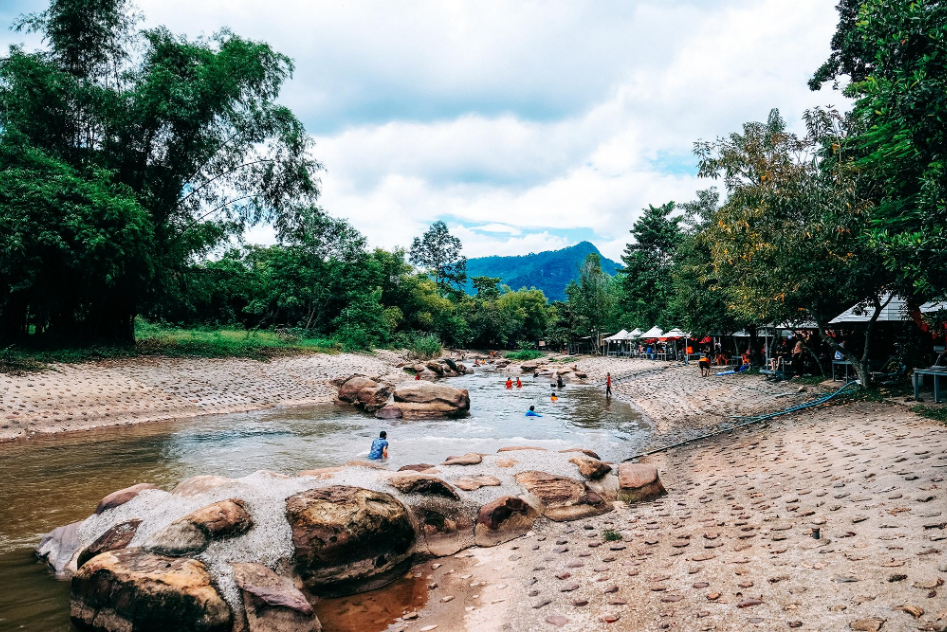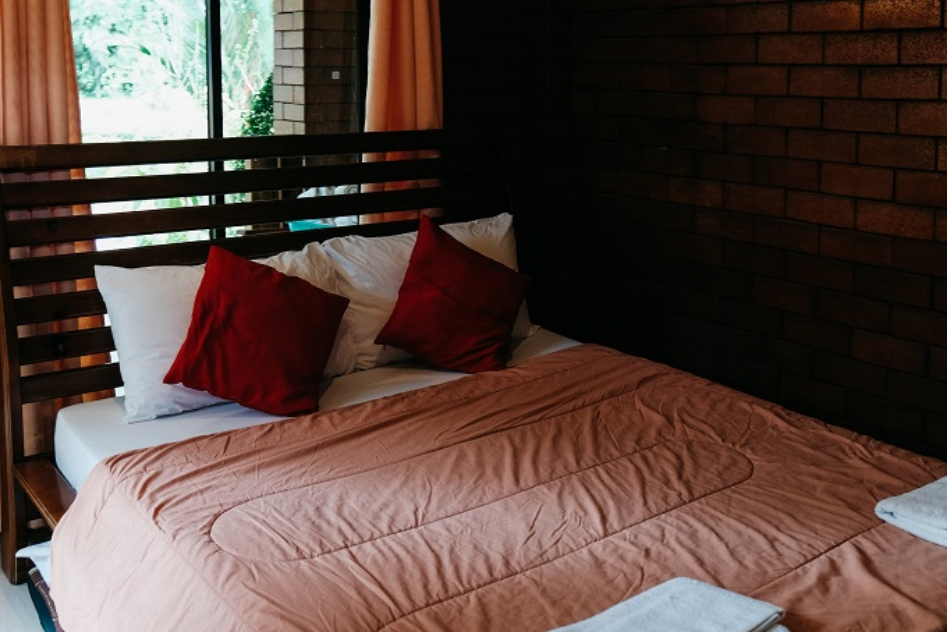 We started the day at the Thung Na Mui Bridge, a wooden bridge that lays through the lush green rice field. The bridge is levelled just above the rice panicles, so it feels like walking through a green field. The entrance fee is 10 Baht per person and parking is free. There are many photo spots to choose from. Food and beverages are available; must-try dishes are sticky rice, Som Tam, and grilled chicken. Sour, salty, sweet; the strong flavours hit all the notes, and the chicken was so tender. All menus in this photo cost only 100 Baht. Let's take a walk and shoot some photos.
The Thung Na Mui bridge is at Mu 11, Tambon Sarika, Amphoe Mueang, Nakhon Nayok.
Last, we headed to the Huai Preu Reservoir. There's no entrance fee and it's open every day. Bright sky and blue water are begging to be photographed. Picturesque view and fresh air. Huai Preu Reservoir is located at Khao Phra, Amphoe Mueang. It's a relatively small reservoir, but is surrounded by forests and mountains. Nakhon Nayok is another emerging destination that I would recommend everyone to explore the refreshing nature, just a few hours from Bangkok. "Emerging destinations - see it for yourself".