1. Maikaew Damnoen Resort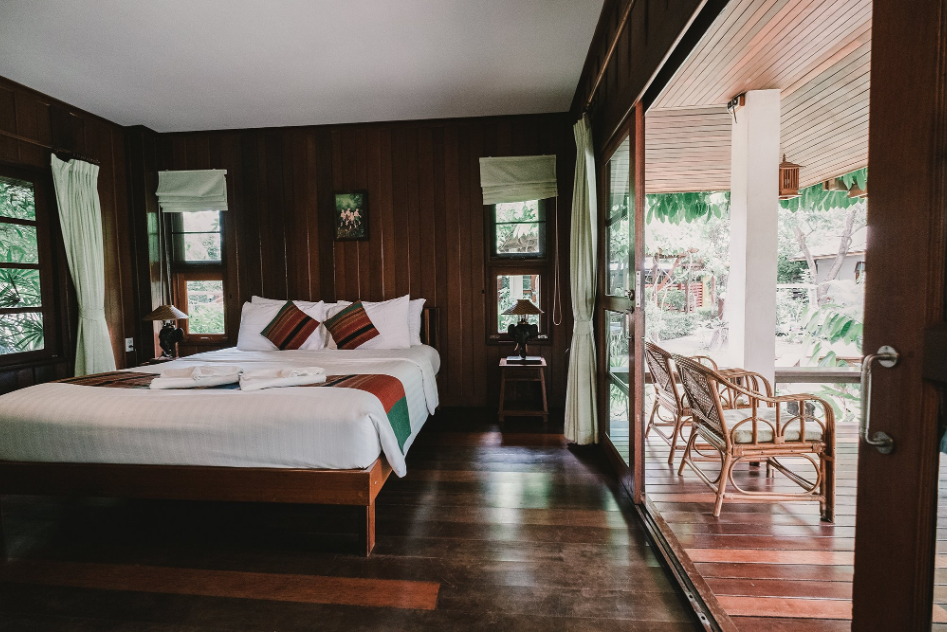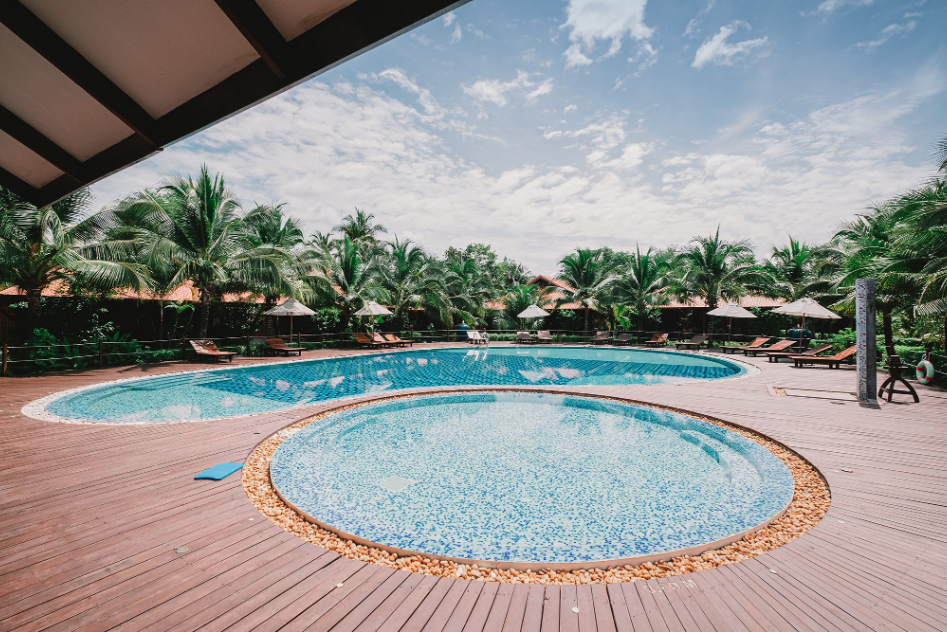 At Maikaew Damnoen resort you'll be welcomed to contemporary Accommodation where you can experience a modern Thai-style vibe. Located on the banks of the Canal of Damnoen saduak, the resort offers a wide range of activities and facilities. You can enjoy a relaxing cup of coffee at the Mai Kaew coffee shop, indulge in the serene atmosphere by Cycling around the resort, visit the Spa, sauna or indoor swimming Pool, or head out on a Boat Trip to nearby tourist attractions, including beautiful temples or the Amphawa Floating Market where you can admire the fascinating sight of fireflies at night.
Maikaew Damnoen resort has a total of 65 Rooms with four room types making it an excellent hotel option for everyone, whether you're travelling alone, as a couple, or with your family. Each Spacious Room type is designed and arranged to blend perfectly with nature and is well equipped. You'll love spending a night here!
● Address : 333 Moo 9, Tambon Damnoen saduak, Damnoen Saduak District, Ratchaburi 70130
● Tel. : 081 527 9033
2. Navela Hotel & Banquet Ratchaburi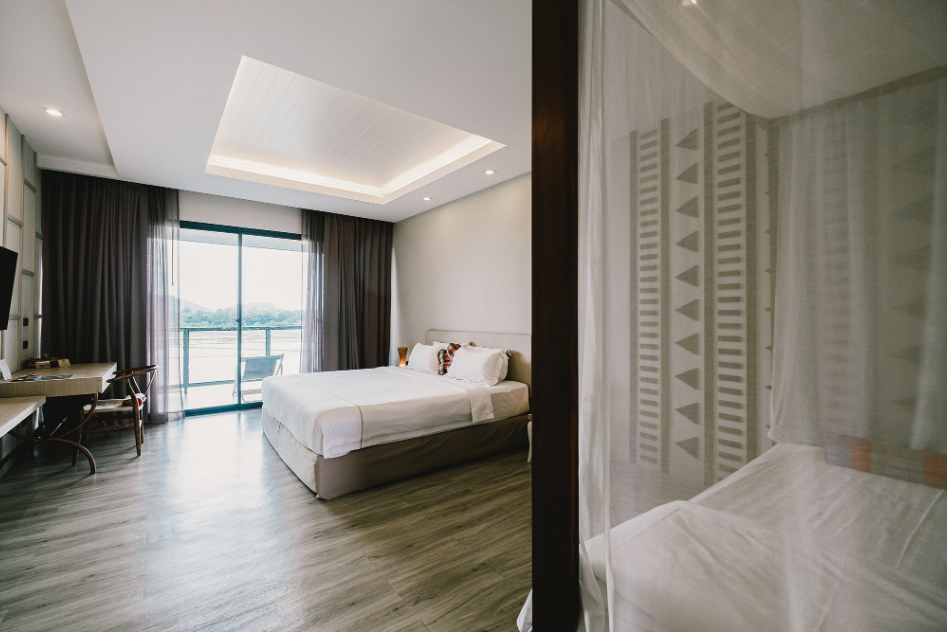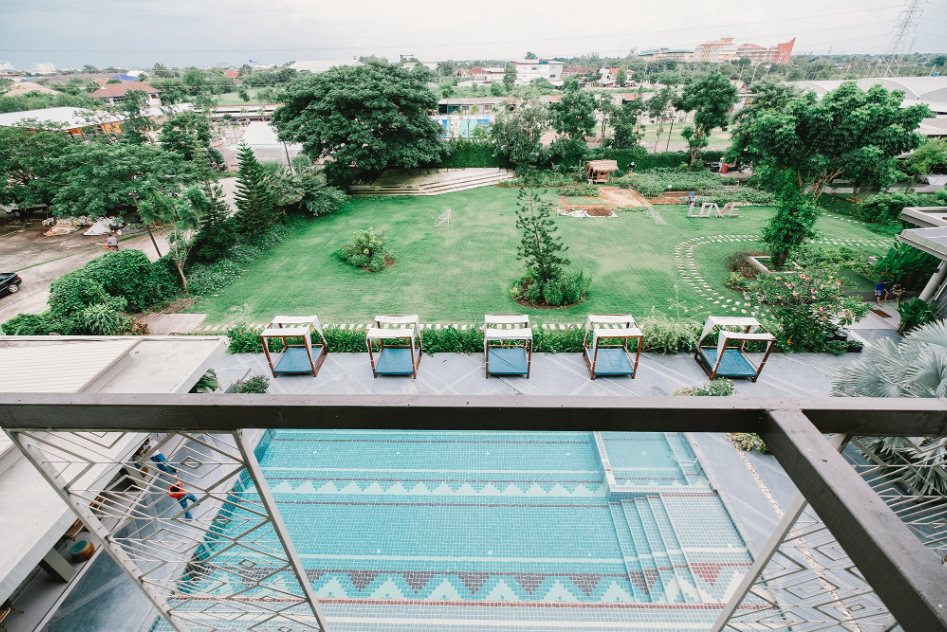 This classic luxury hotel is located right in the heart of Ratchaburi. However, this urban hotel still envelops you within a natural and peaceful atmosphere as it's surrounded by rice fields and picturesque mountain views. Navela Hotel is beautifully decorated in a modern Thai style using the pattern of teen jok, a well-known handcrafted folk Fabric of Ratchaburi, rattan, and glazed water jars. The hotel is designed to be open and Spacious, creating a natural and comfortable vibe for guests.
Navela hotel offers a total of 45 Rooms across three room types: Superior, Superior with Balcony, and Suite Room with Balcony. All are well-equipped with expected facilities. enjoy taking a dip in the large swimming Pool or Relax in the Spacious outdoor Garden and courtyard. There are also grand ballRooms with a capacity of up to 1,200 people available.
Be embraced by Navela hotel's charming vibe and serene natural surrounds for a relaxing stay in Ratchaburi.
● Address: 9/9 Moo , Tambon Dontako, Muang District, Ratchaburi 70000
● Tel.: 032-206 599, 032-206 899
These are two places, two styles, two luxurious but cosy and nature-friendly Accommodations in Ratchaburi that we recommend. Choose your favourite one for your stay and your Vacation will be filled with absolute comfort.