Chanthaburi is a small province in the east of Thailand with a number of natural wonders and tourist attractions for us to explore such as beaches, waterfalls, historic communities, and local restaurants. Moreover, each location has its own unique and interesting history for us to discover and learn as well.
Like we said that this is a Food, Fun and Photo trip, we are going to begin our first destination with food!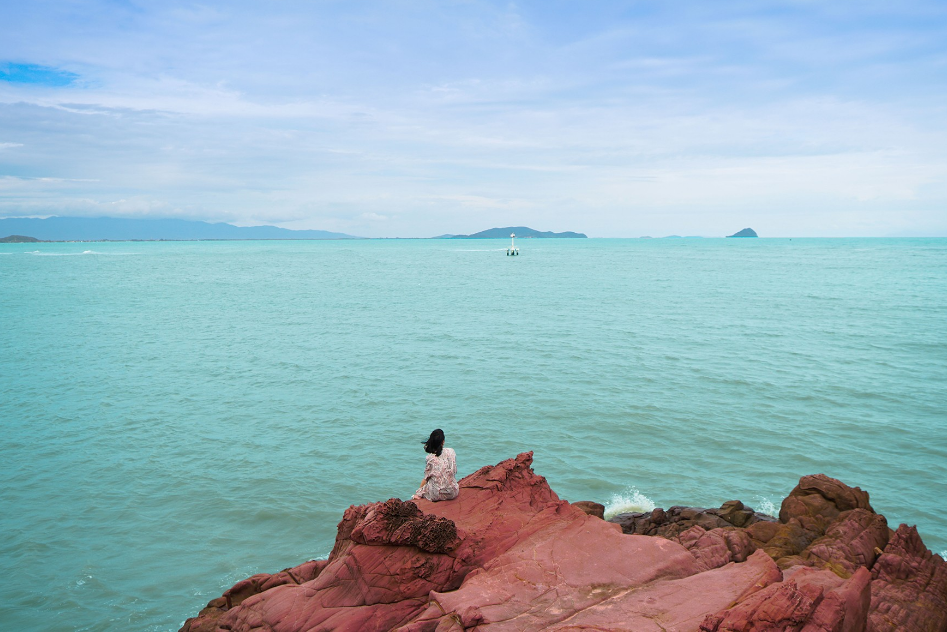 Je Pen Yentafour is located right in the town of Chanthaburi. There are 2 branches: the original branch at Wat Phai Lom and the second branch at Bangkok Hospital Chanthaburi. Today, we are at the original branch at Wat Phai Lom, which took us approximately 3 hours to get to from Bangkok.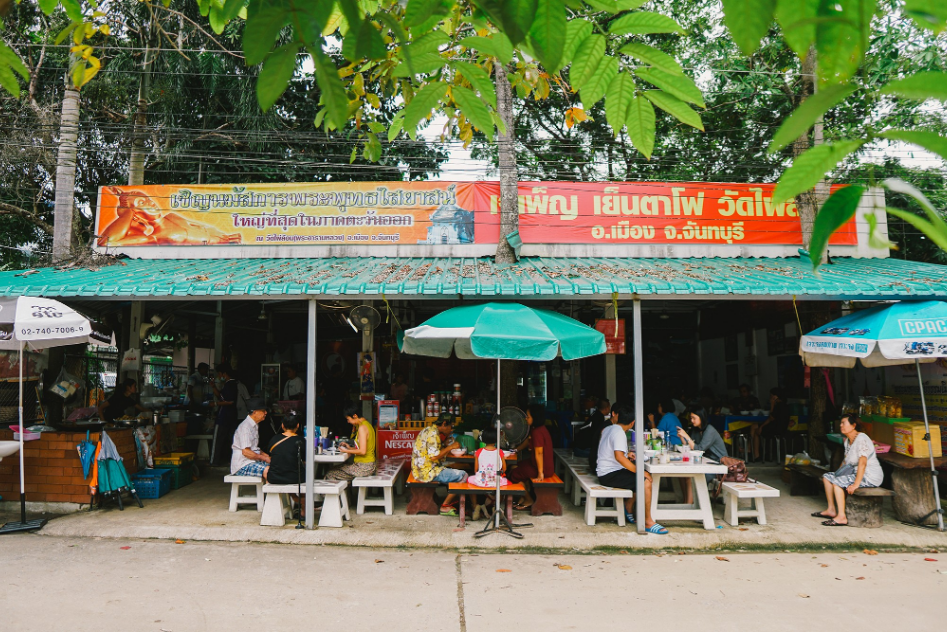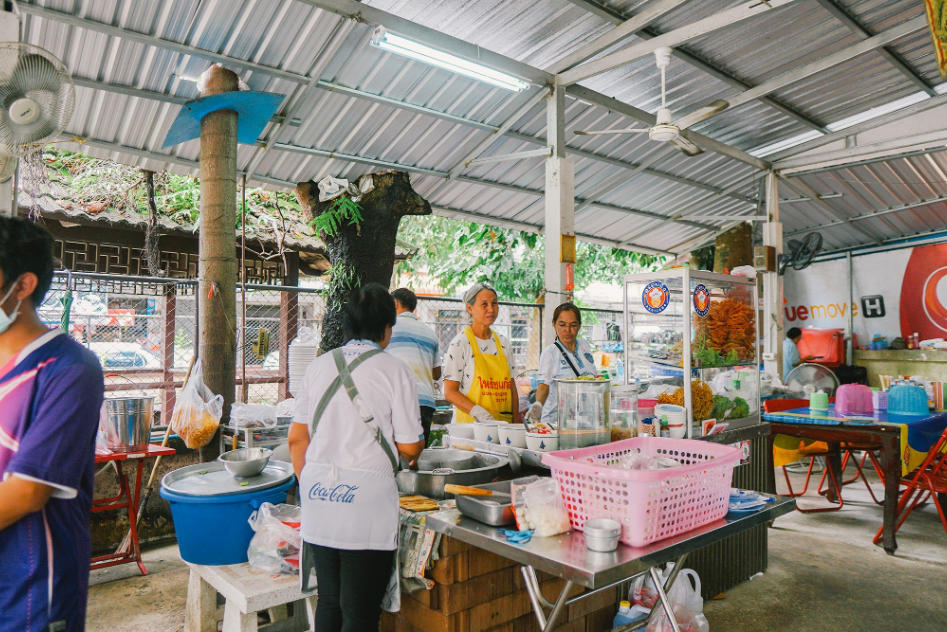 The highlight of this restaurant is their Yentafo noodle, that comes in small noodles or big flat noodles of your choice. It is served with big fresh crab legs, sweet crab meat, and saltwater mantis shrimps instead of regular shrimps. They focus on serving plentiful condiments which are Thai watercress, peanuts, fried garlic, dried saltwater squid, pork blood, crispy fried yellow noodles, red BBQ pork, crispy fish skin, fried shrimp, steamed lump crab meat, boiled jellyfish, fish stick and topped with red sauce. With all those condiments, now you can see that their bowl of shrimp mantis Yentafo is totally worth it!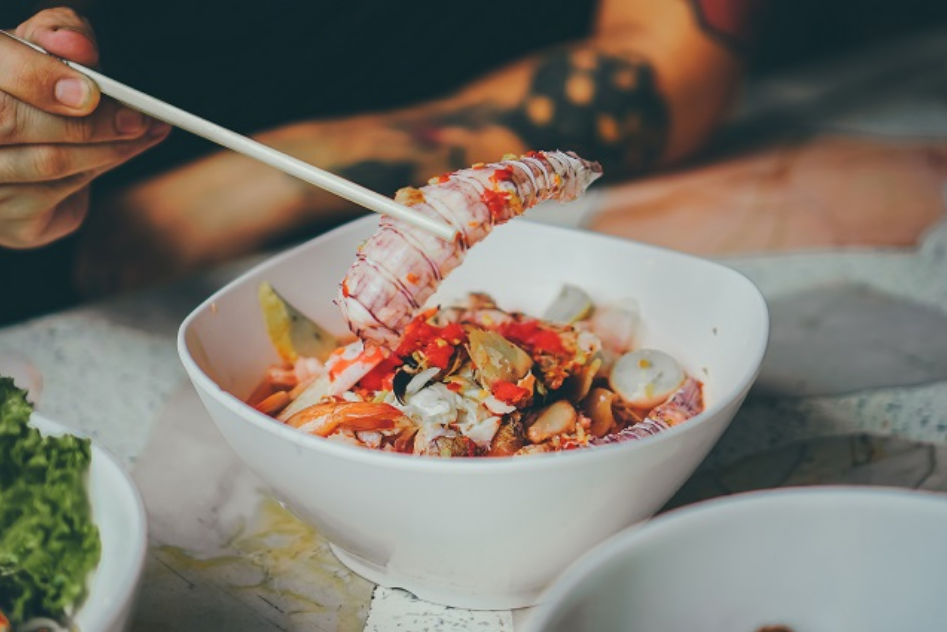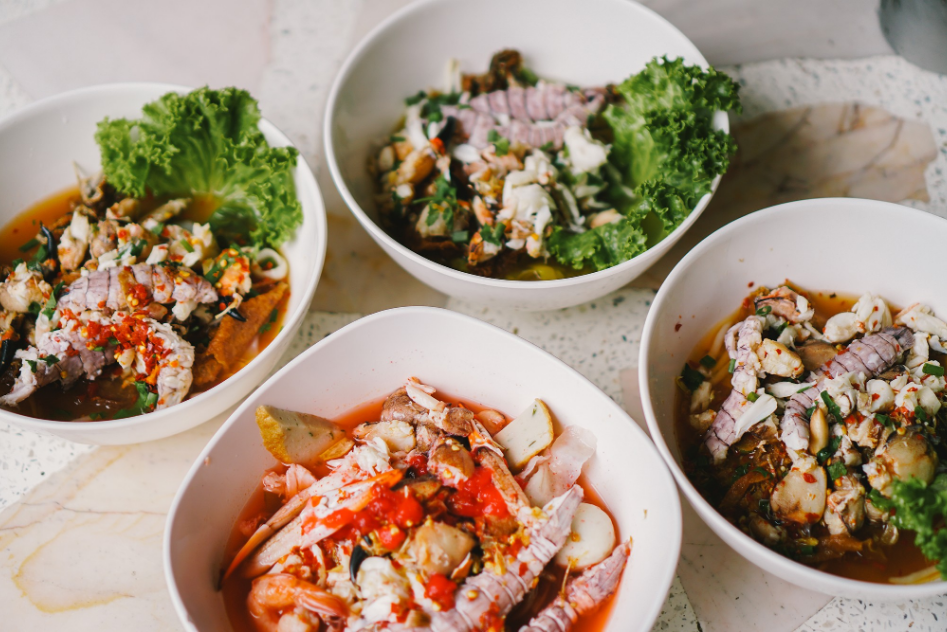 The first thought that came into our minds when we entered the restaurant was "What kind of noodle would cost a hundred Baht? This is crazy!". Their noodles are priced at 100, 150 and 200 baht, depending on sizes and amount of mantis shrimps. Not until we saw the bowl and had a bite that we realized that it was definitely worth it because of its meaty mantis shrimps, rich flavor, and explosive taste. Another dish that we recommend is their other bestseller, "Tao Gua Tord Jim" or deep fried tofu sheet. It is crispy and fresh, served with chilly and lemon dip, and sprinkled on the top with ground peanut. They get very busy during lunch time so you should arrive before noon!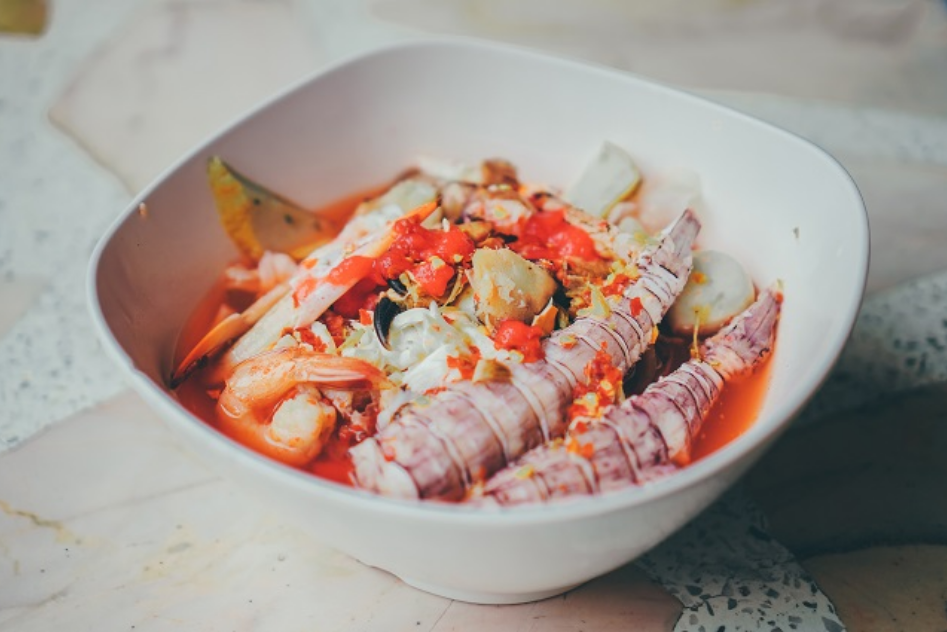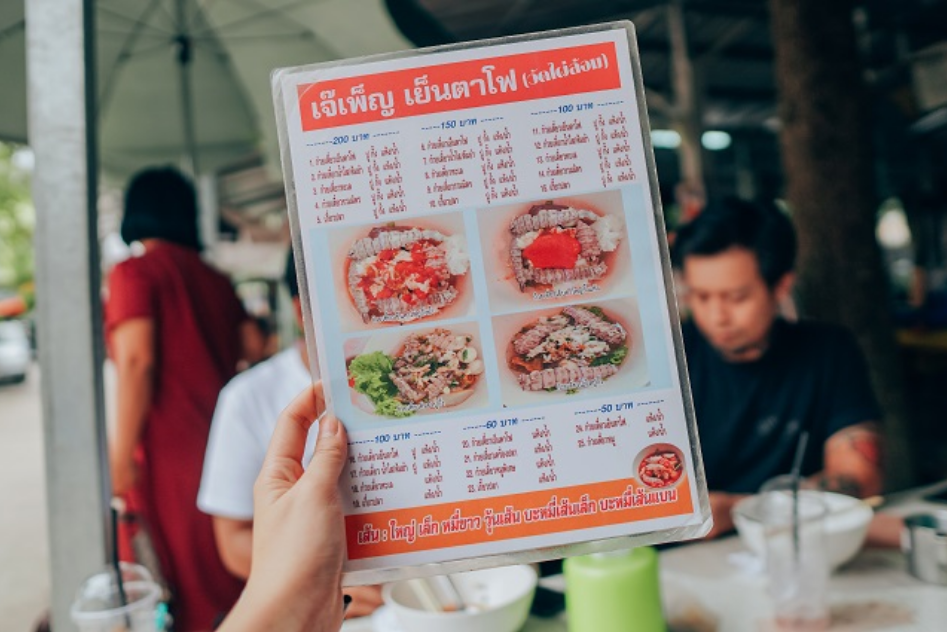 2. Chantaboon Waterfront Community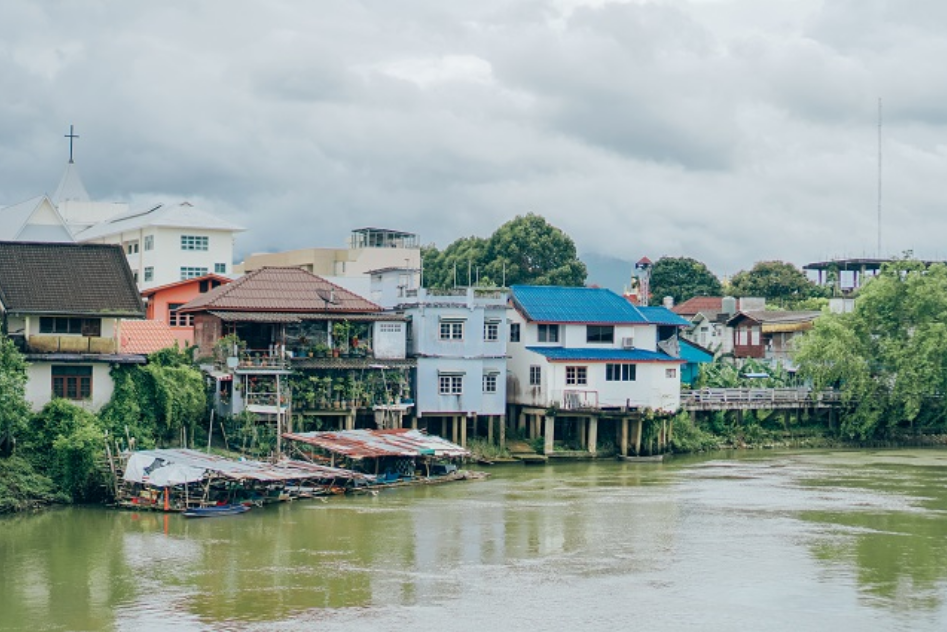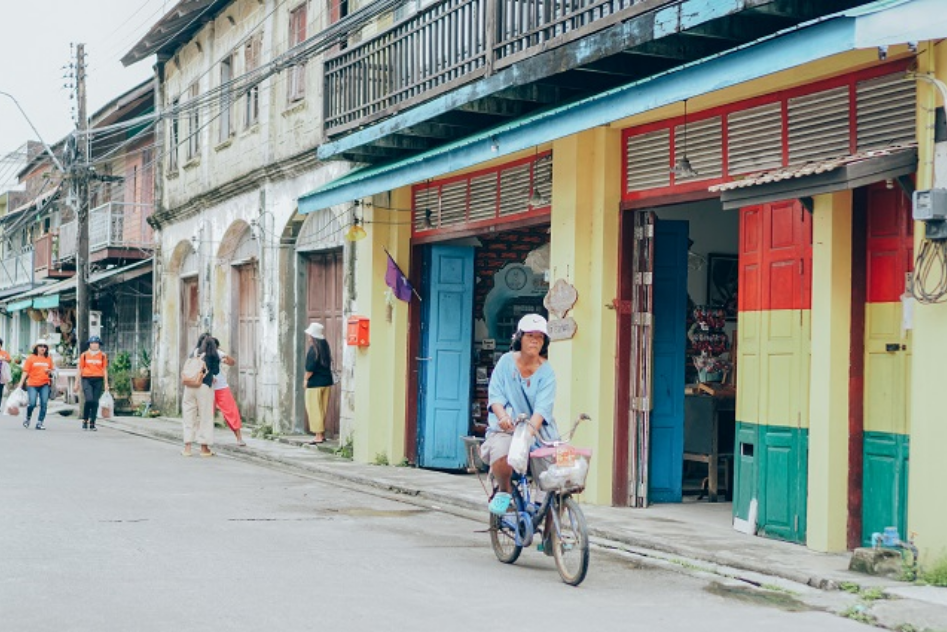 After fueling up ourselves, we are ready to get going and resume our trip at Chantaboon Waterfront Community.
The community begins at the foot of Wat Chan Bridge and continues all the way through to Talad Larng Community. There are mostly houses and local stores that have been established for almost a hundred years since the era of King Rama V. The town houses are decorated with wooden doors and windows that are delicately carved in beautiful designs called "Jam Lak". It is known that wood-carved ventilators with tiger heads in between intertwined vines seen in old houses in this community is the local carvers' unique design. Moreover, we could see some Ginger Bread designed architectures in the community as Chantaburi was influenced from doing businesses with foreigners since before the Rattanakosin Era. Thus, this can be called a historical area of Chantaburi.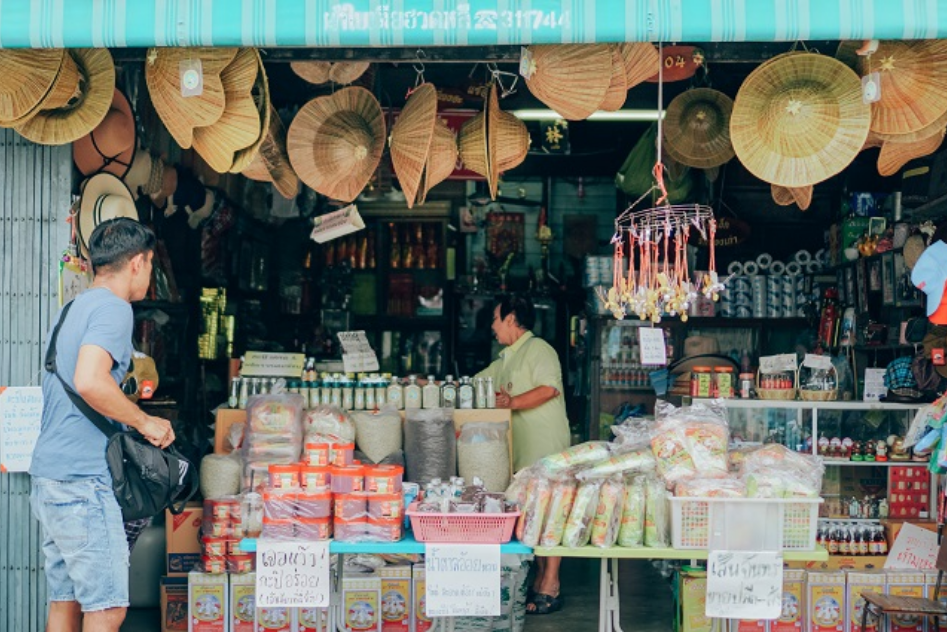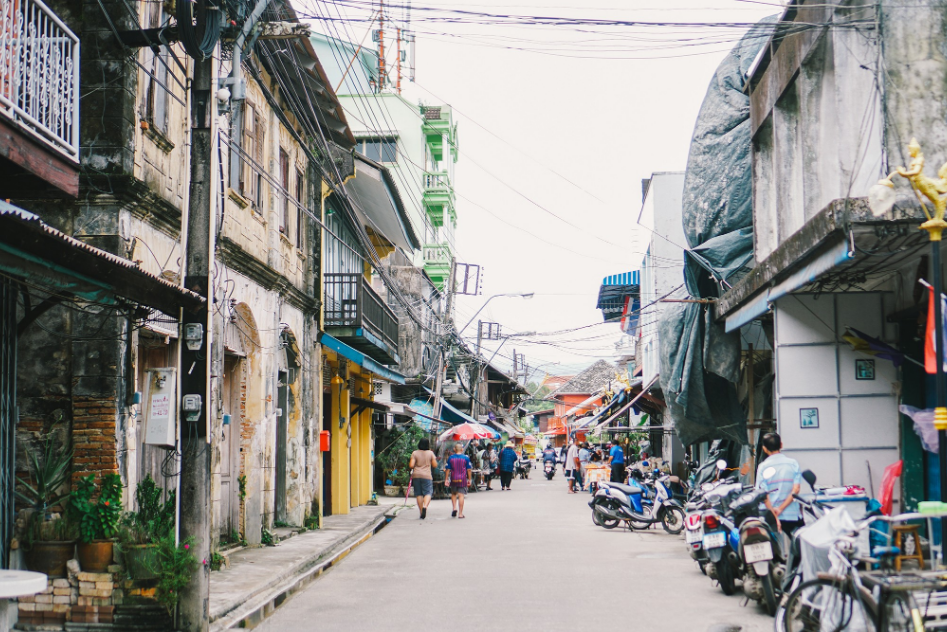 The more we walk, the more mesmerized we are by the great antiquity of buildings, houses and stores. It feels like we are lost in the past. Although there are newly open cafes here and there, but their decors and tones are well in accordance with the town's characteristics.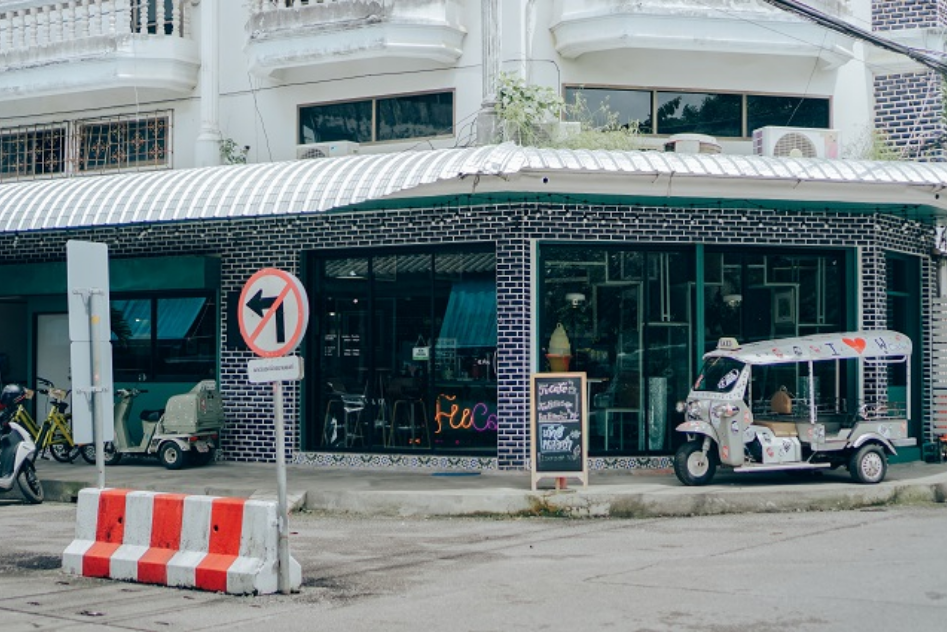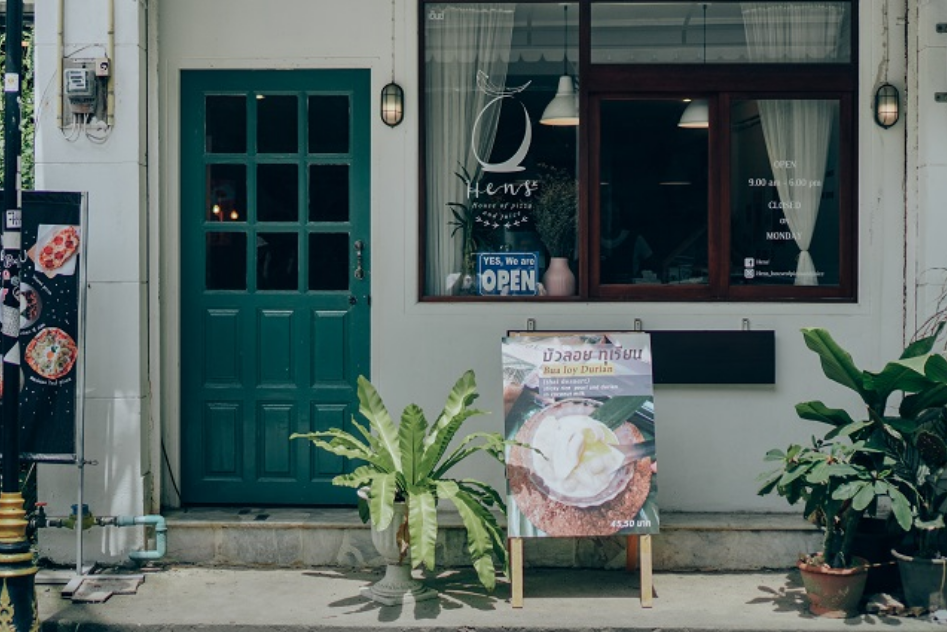 3. Baan Luang Rajamaitree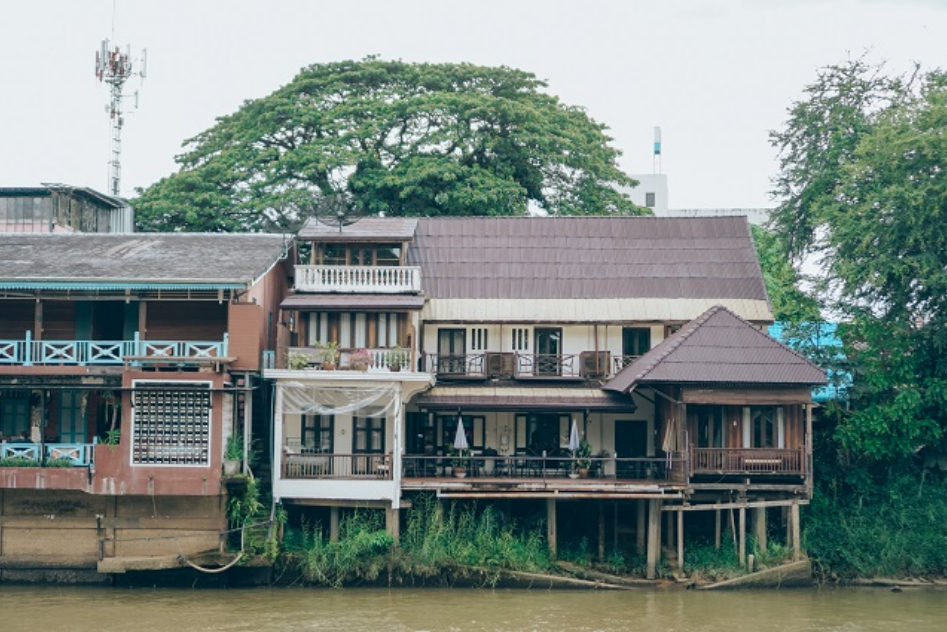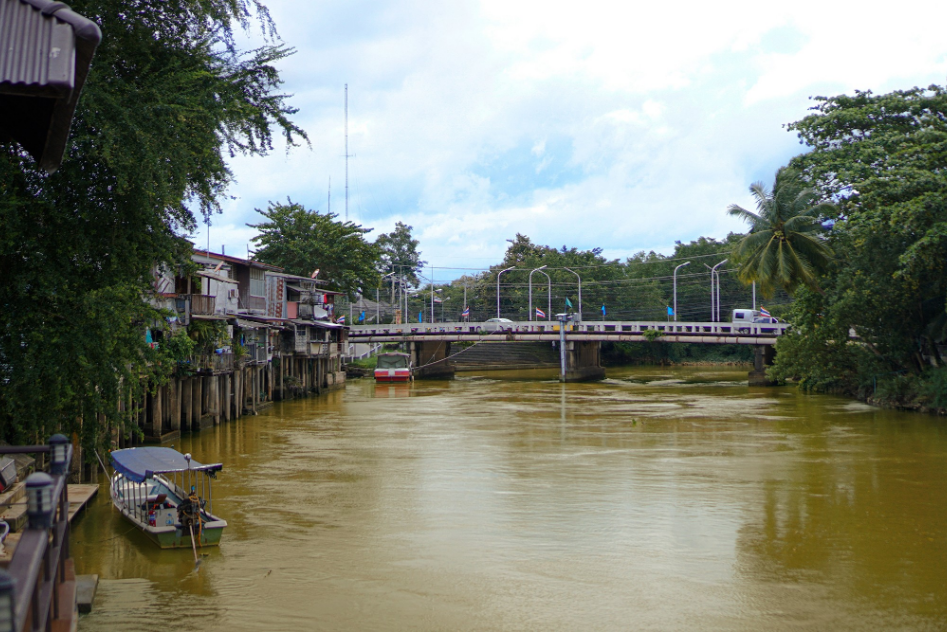 Baan Luang Rajamaitree is a residence in Chantaboon Waterfront Community. We are not sure what inspires us to stop by, instead of just walk pass it.
The residence has been around Chantaboon Waterfront Community for more than 150 years and is filled with historical tales of Luang Rajamaitree, who made tremendous contributions to the locals. It now becomes a boutique hotel, located in the middle of Chataboon Waterfront Community, on the first road of Chantaburi, which gives us the opportunity to relax in the residence full of arts, architecture, and elegance. Plus, we get to wake up to Chantaburi traditional lifestyle and take a walk or bike to restaurants, market, or Khanom Plaek Community too!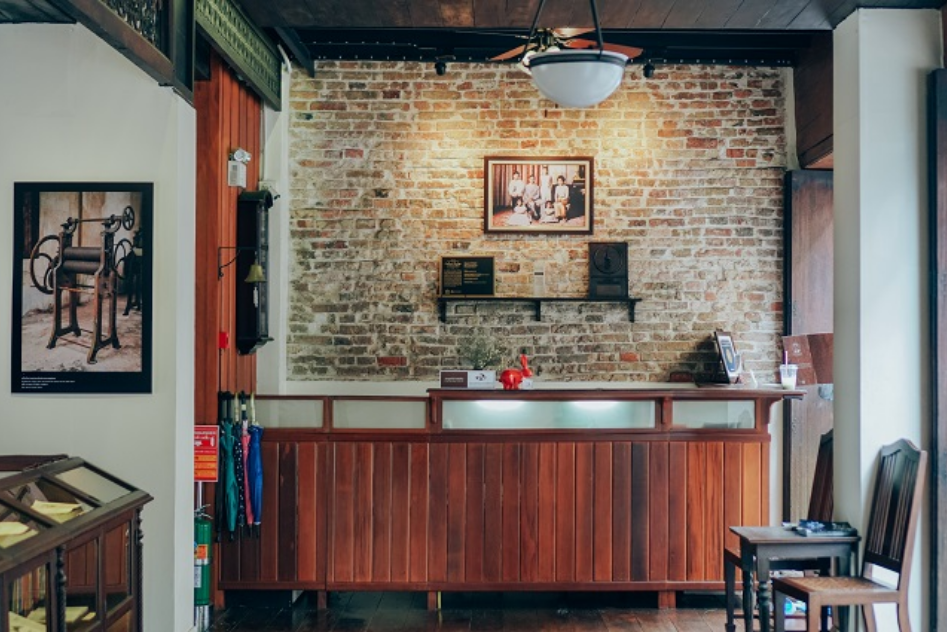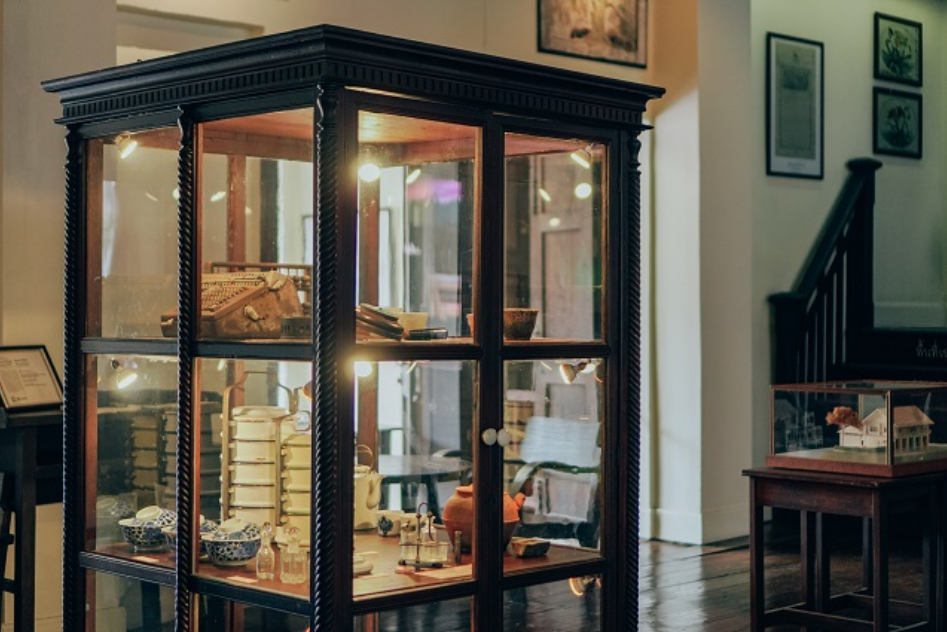 There are 10 rooms in total. Every room has its own names and background stories that are snippets of moments throughout Luang Rajamaitree's life. We already get goosebumps only by hearing about these stories. We really do believe now that this community has been around for so long.
The room rates start from 1,690 – 3,490 Baht.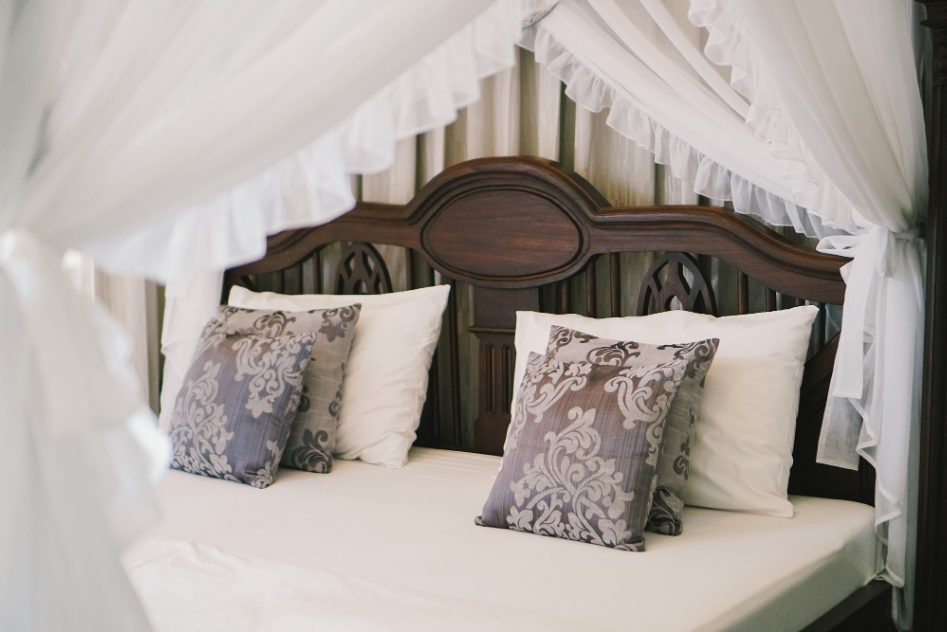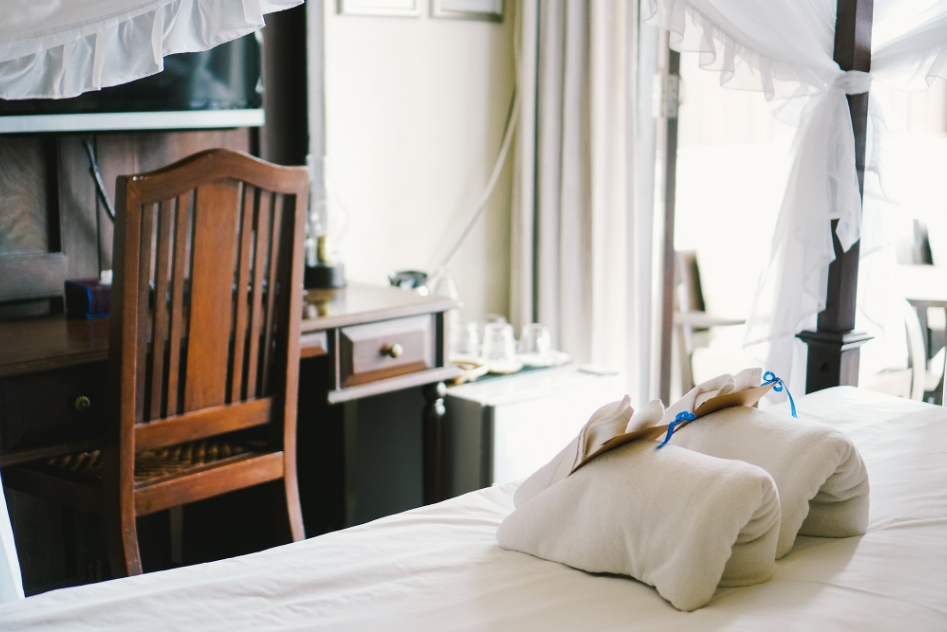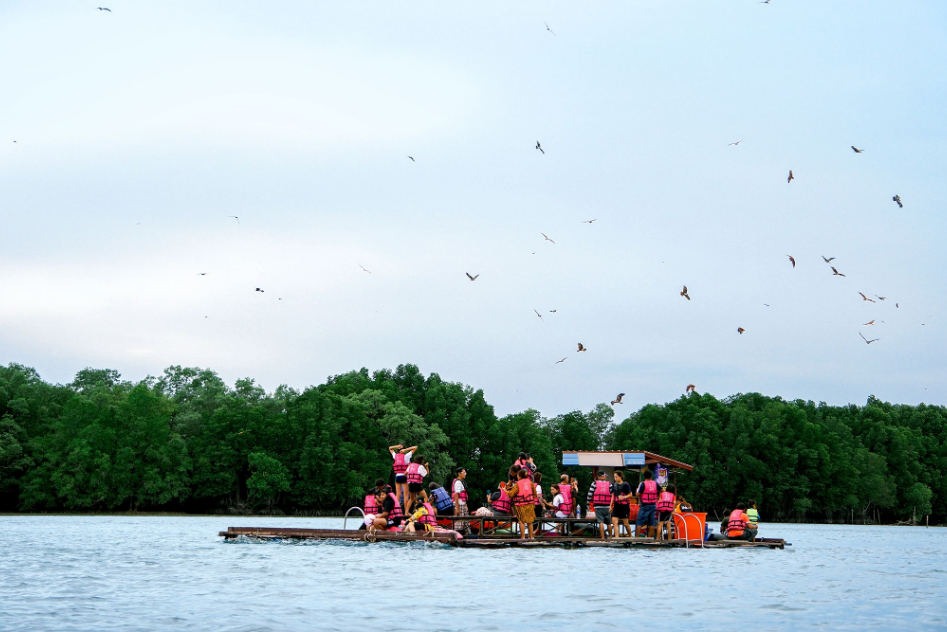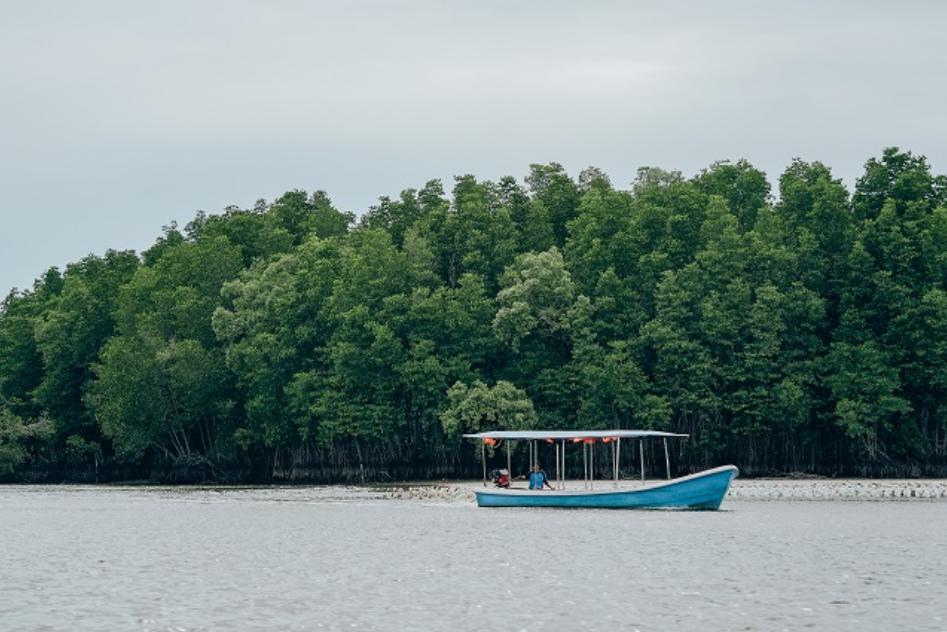 They say that if you haven't eaten crabs and see a red eagle when you visit Chantaburi, you haven't really been here. We already had some crabs, so now, we are on a search for the red eagles at mangrove forest at Welu river basin, Amphoe Khloong. The best time to watch the red eagles is around 15:00. There are a lot of red eagles and they are around for the whole year. Therefore, you will be able to find them during any season if you come at the right time of the day.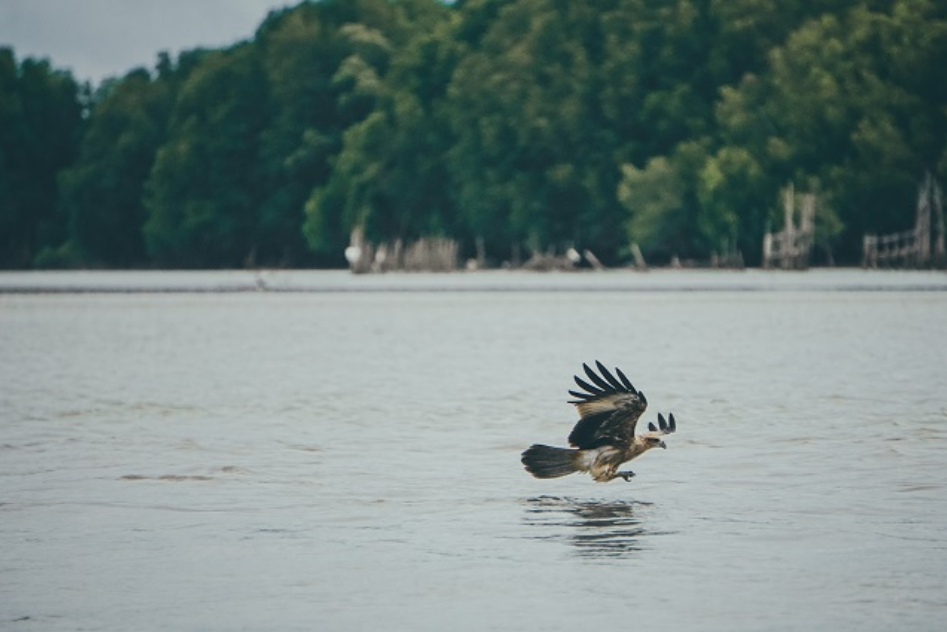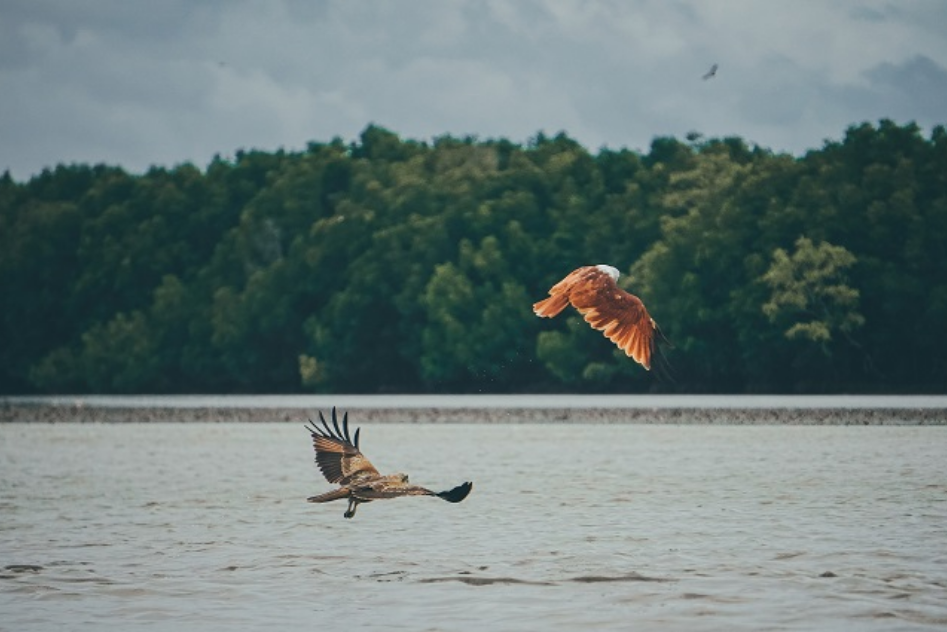 It is not necessary to spend a night at a homestay to watch the red eagles. On this trip, we rent a roundtrip boat for 1,000 Baht. However, be prepared before the boat ride because the skipper drives really really fast! Maybe he was an ex-Formula 1 driver because he swerves and drifts around stumps like a professional. Although his ride makes our hearts skipped many beats, the skipper drives well and professionally. No need to worry about your safety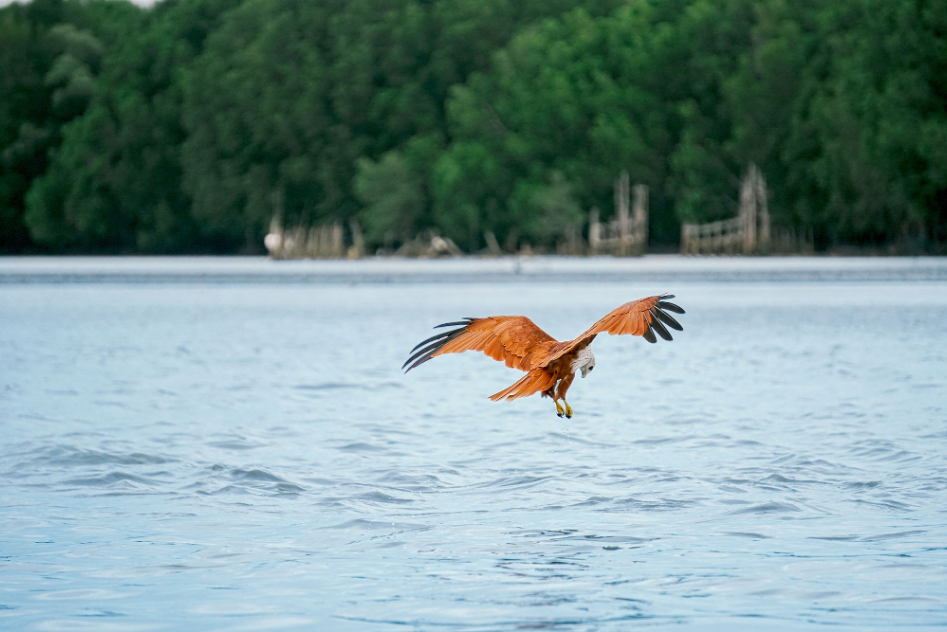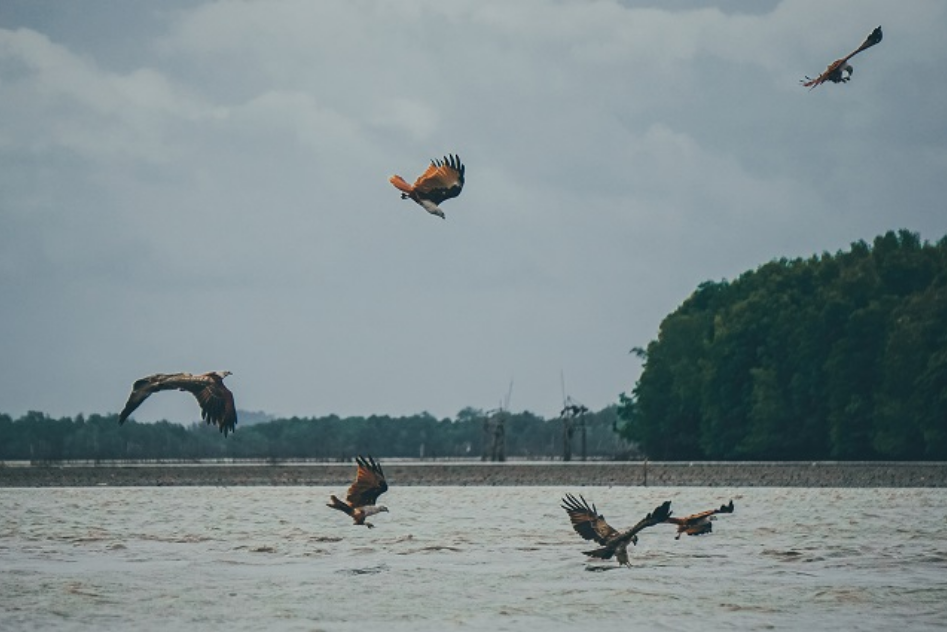 Contact for boat rentals
Facebook : eaglebangchan
Tel. : 089-2497027
Address : Mooban Rai Paen Dinn, Amphoe Khloong, Tambon Bang Chun, Chantaburi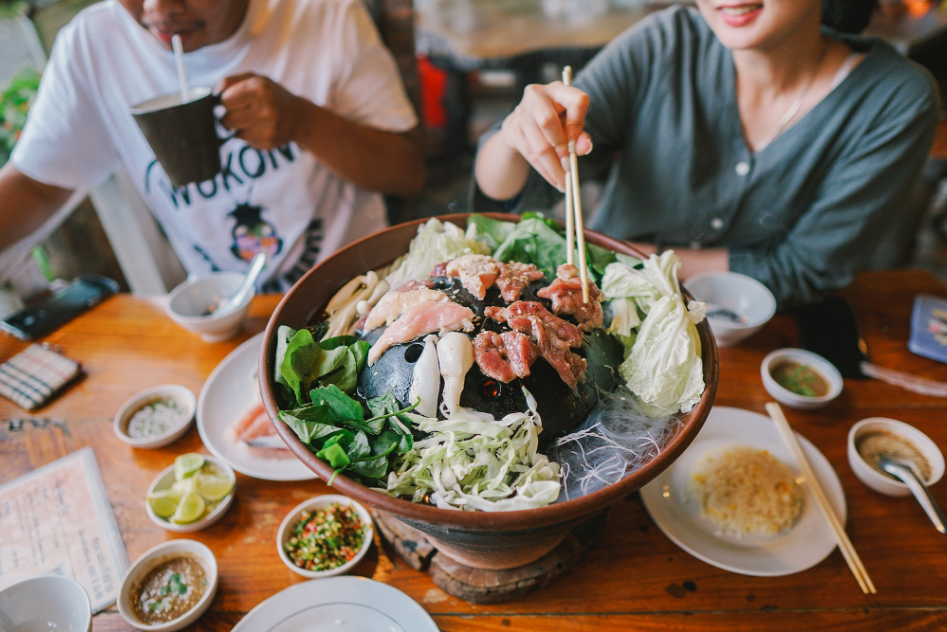 Finally, it's the time that we have been waiting for with Genghis Khan BBQ Pork. This is absolutely a heaven for BBQ lovers. Since they open from noon, you won't need to think about getting on a diet afterwards because you can devour the BBQ before 6 p.m. Their uniqueness is the non-stick clay pots that allow you to satisfyingly enjoy the meal without having to worry that your BBQ pork will be stuck to the pots and burn.
In addition to the clay pots, their dipping sauce is also superb! Prices are very affordable. Their special set costs 270 Baht which is enough to satisfy 3-4 people, but won't cause any food coma. They offer other dishes, apart from the BBQ, on the menu as well.
Facebook : Jengkiskarn
Tel. : 039-313800
Hours : 12:00 p.m. – 22:00 p.m. (Kitchen closes at 21:00 p.m.)
Address : Across from Chantaboon Waterfront Community (same side as the river)
Location : https://goo.gl/maps/z8JuTUiXdgXgJ8EK7
6. 24-Hour Roundabout Fountain Market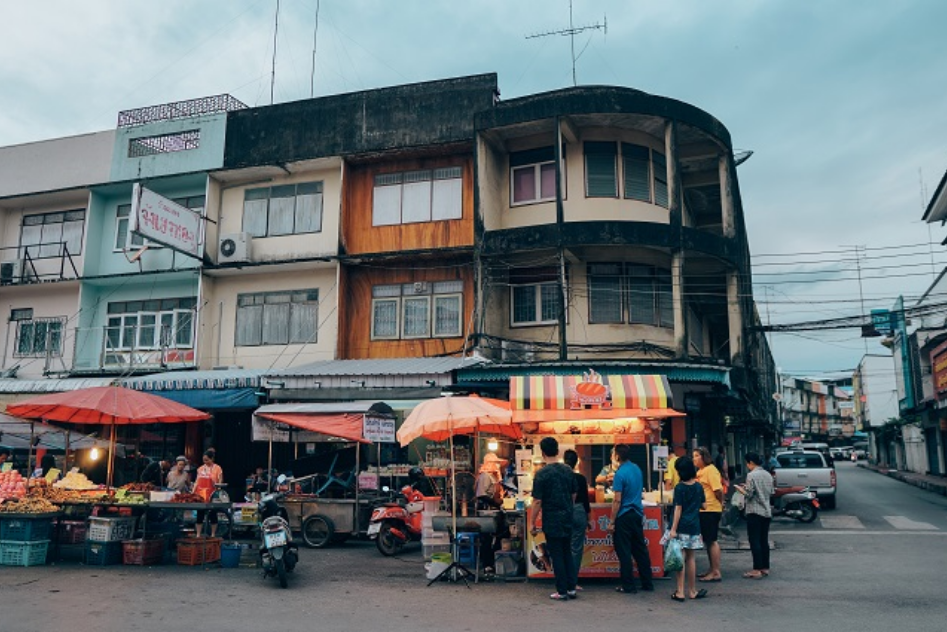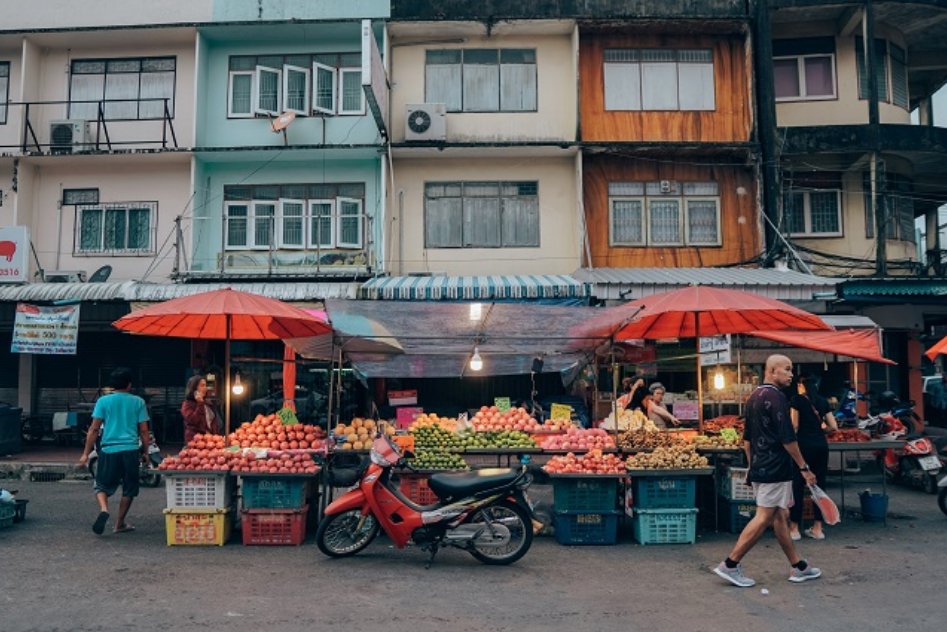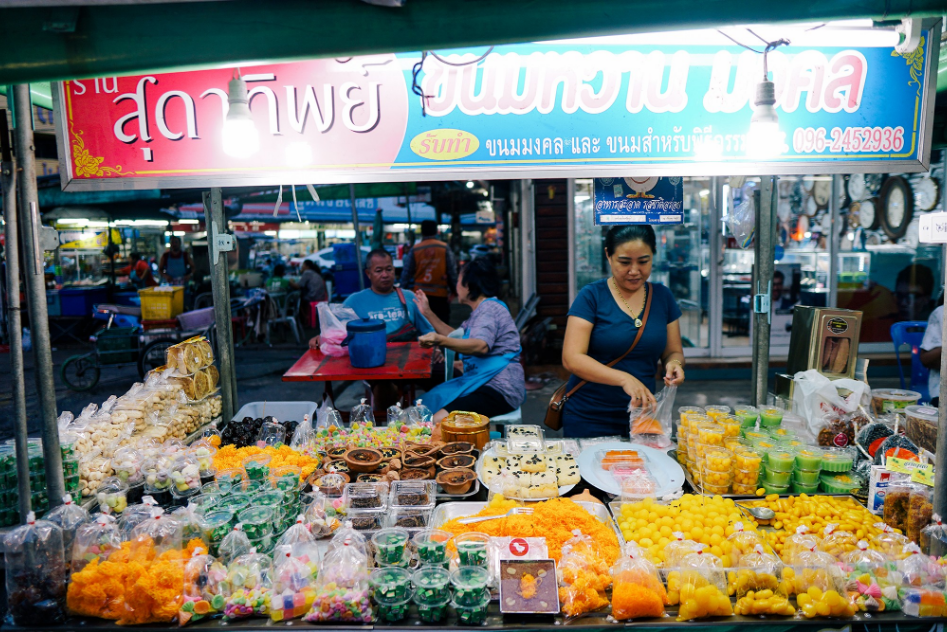 The food tour is not yet over since all the tasty must-haves of Chantaburi are all compiled in this one place, which is the 24-Hour Roundabout Fountain Market or Talad Nam Pu for short in Thai. During the day, they sell local ingredients such as dried shrimp, shrimp paste, fresh food, vegetables, and etc., for tourists to purchase as souvenirs. However, in the evening, the market turns into a food market where you can find numerous delicious food stalls.
There are a lot of vendors on both sides of the street, selling clothes, fruits, and snacks. We would have visited all of them if we didn't just have the BBQ pork.
Hours : 24 Hours (come in the evening)
Address : Amphoe Muang, Chantaburi
Location :https://goo.gl/maps/kKg5Cy72JDCLDEkg6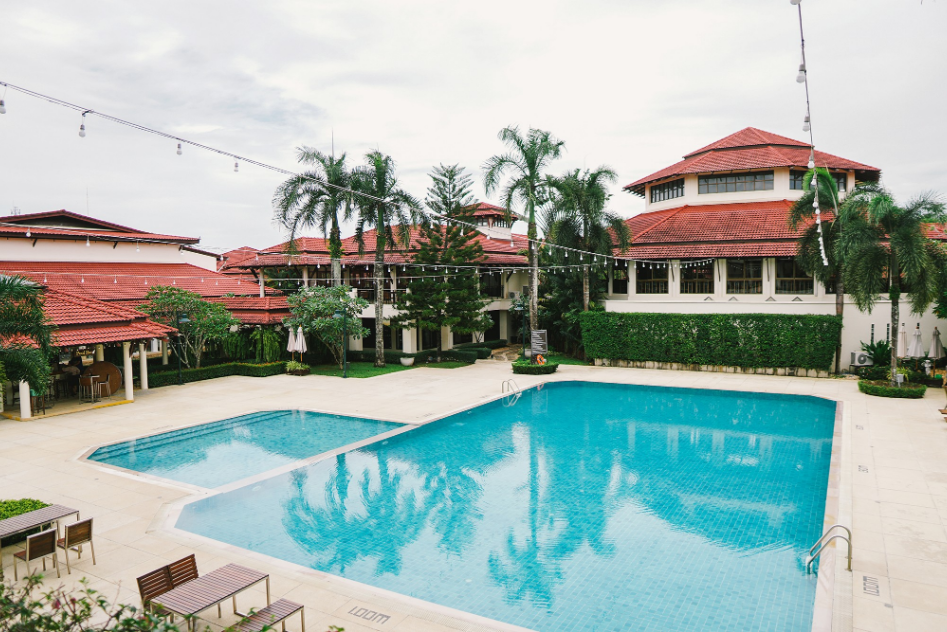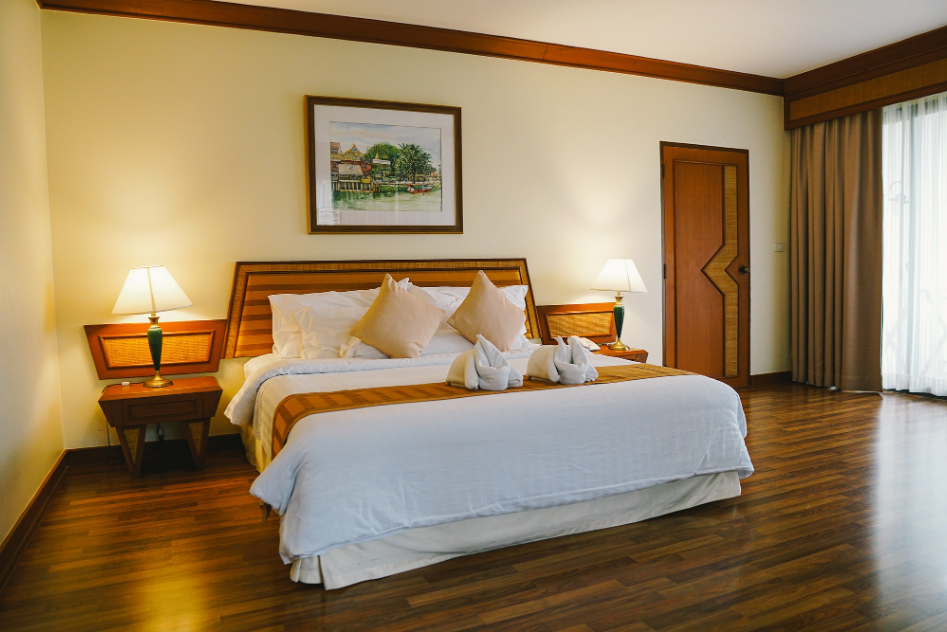 Tonight, we are staying at Maneechan Resort, a simple but luxurious hotel near the town. The hotel offers a spa, a fitness centre, and a swimming pool for us to use and relax. It is also surrounded by trees so we could enjoy and sit back while soaking in the nature.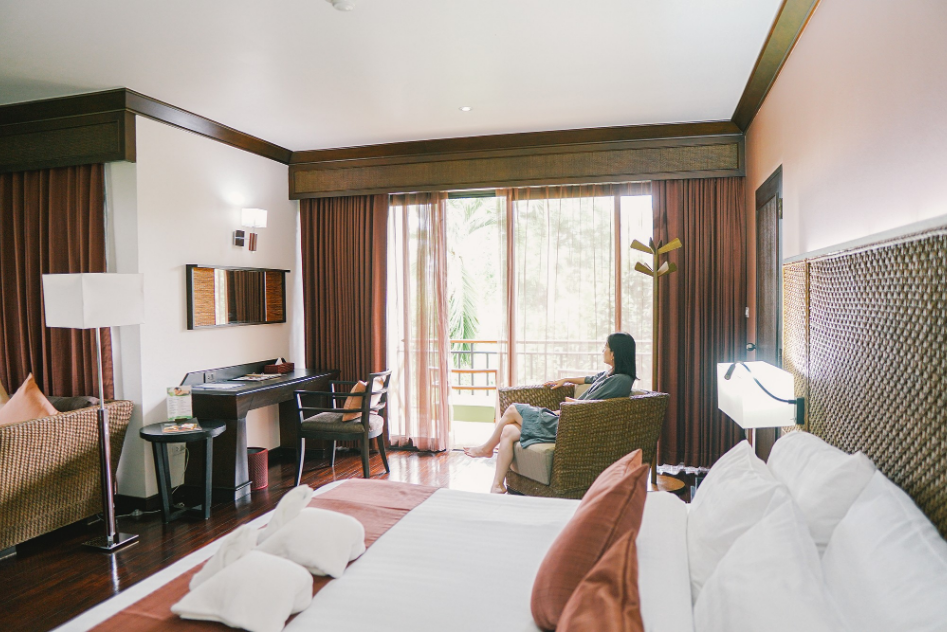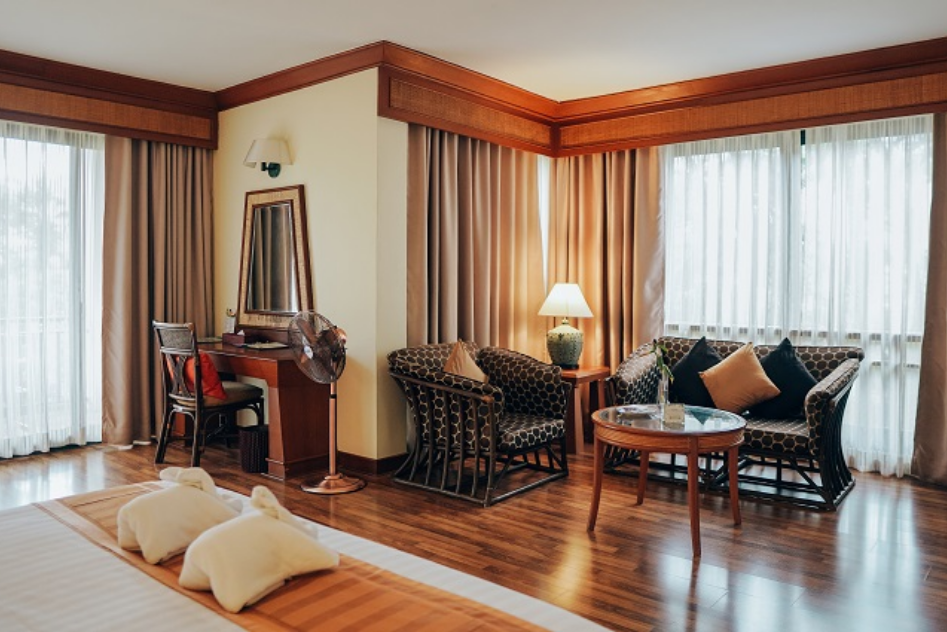 There are 70 rooms which come in 4 different types. Every room provides comfort, luxury and amenities for the guests. Moreover, each room has a different and unique window view. The room rates start only at 2,500 Baht. Furthermore, breakfast provided is also wonderful, with plenty options on the menu to choose from. There is a daily special that is a Chantaburi's local dish to enhance excitement and expand our taste of Chantaburi as well.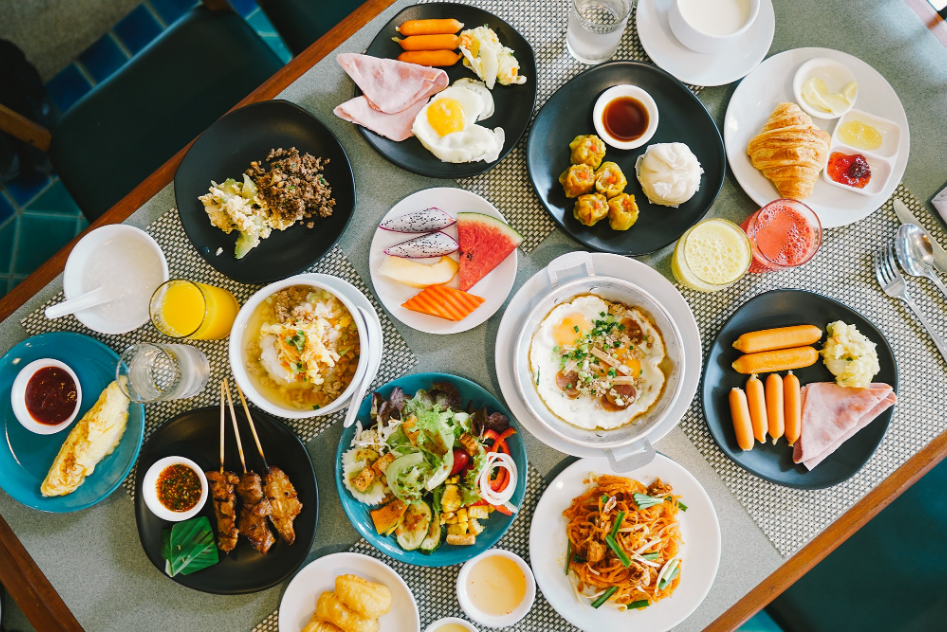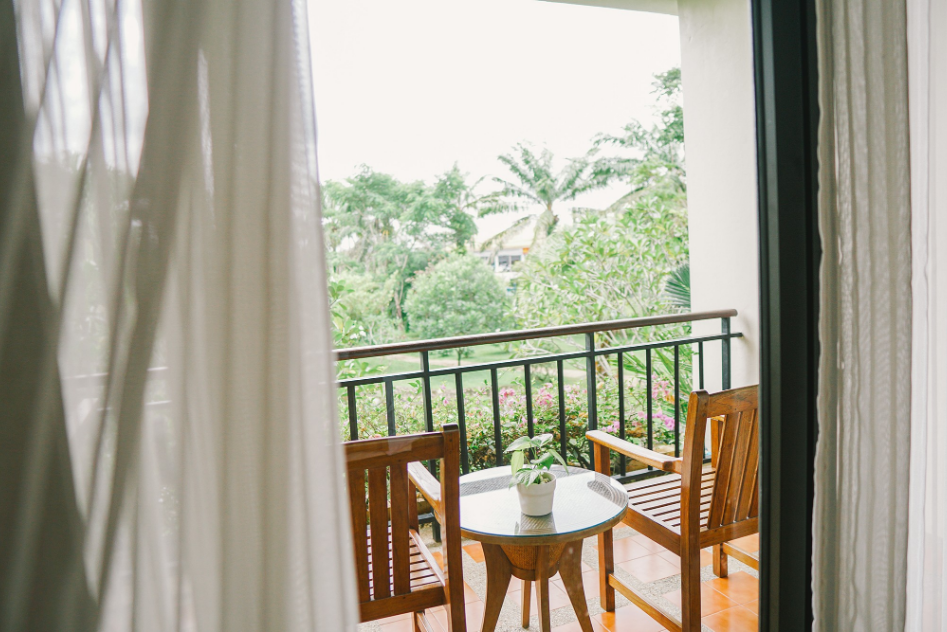 Facebook : Maneechan Resort Chanthaburi
Tel. : 039-373-666 / 081-311-2952
WEBSITE : https://www.maneechan.com/
Address : 110 Moo 11, Amphoe Muang, Tambon Plub Pla, Chantaburi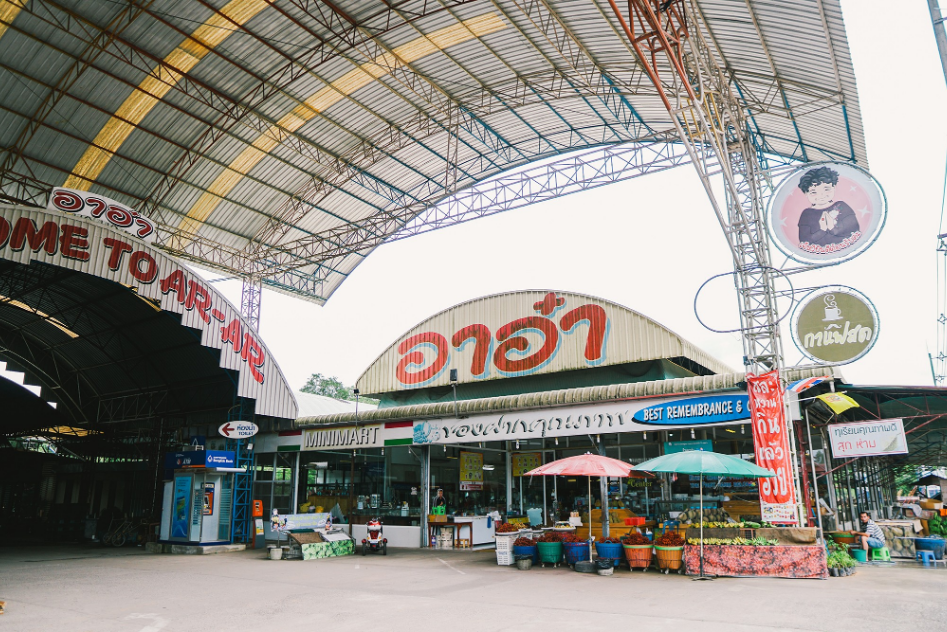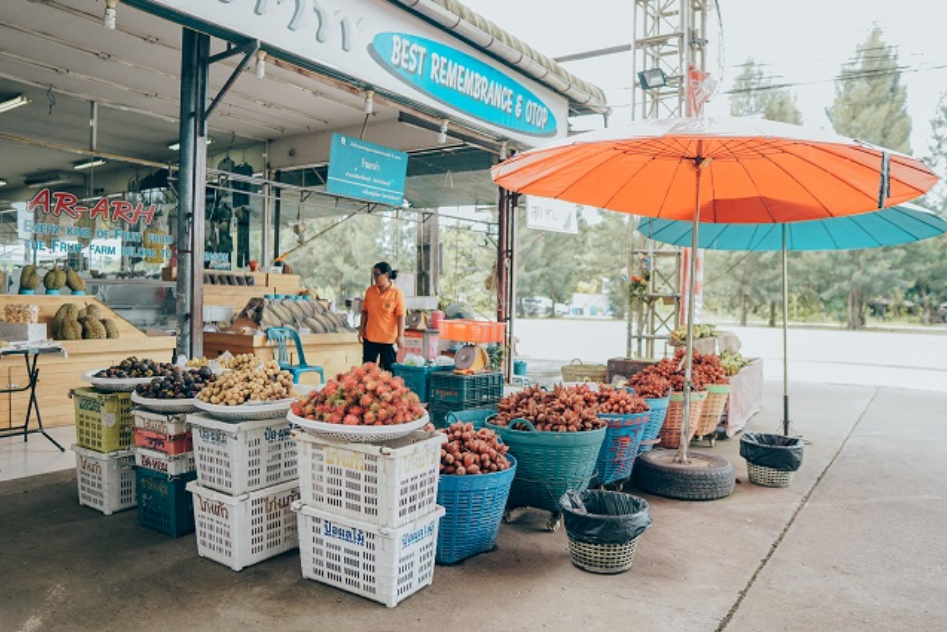 Ar Ar Sounvenir Shop is the place where you can find all kinds of souvenirs from food to home appliances and equipment.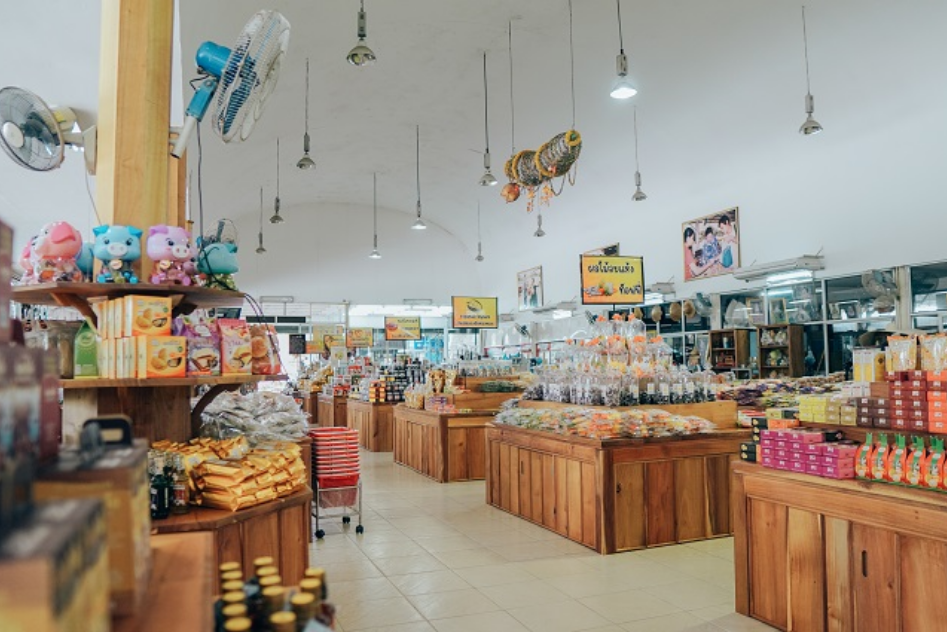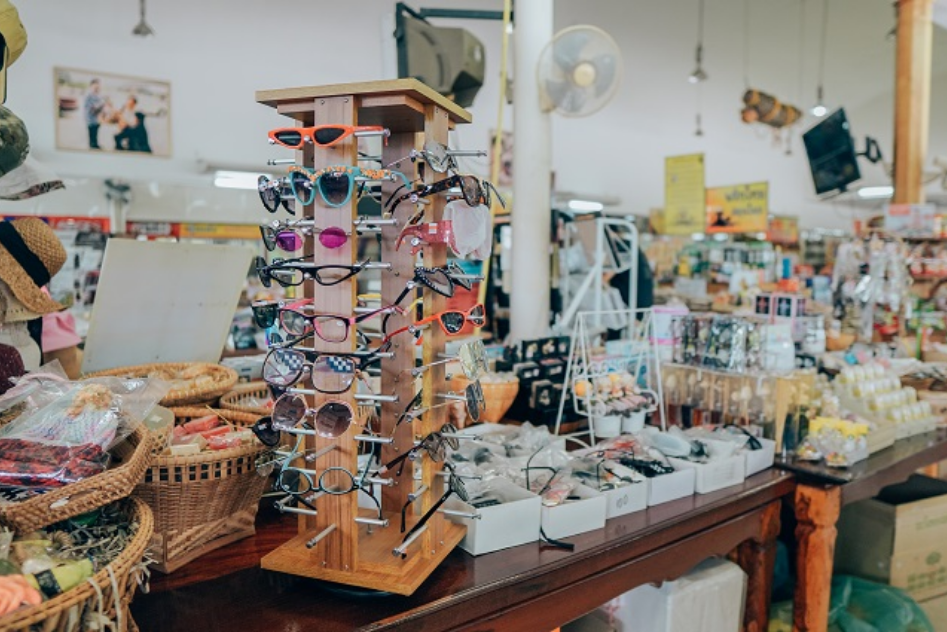 Most of the products are the must-haves and the well-knowns of Chantaburi. The shop is spacious. Even if you come in a big party, you can walk around and shop comfortably without being jostled.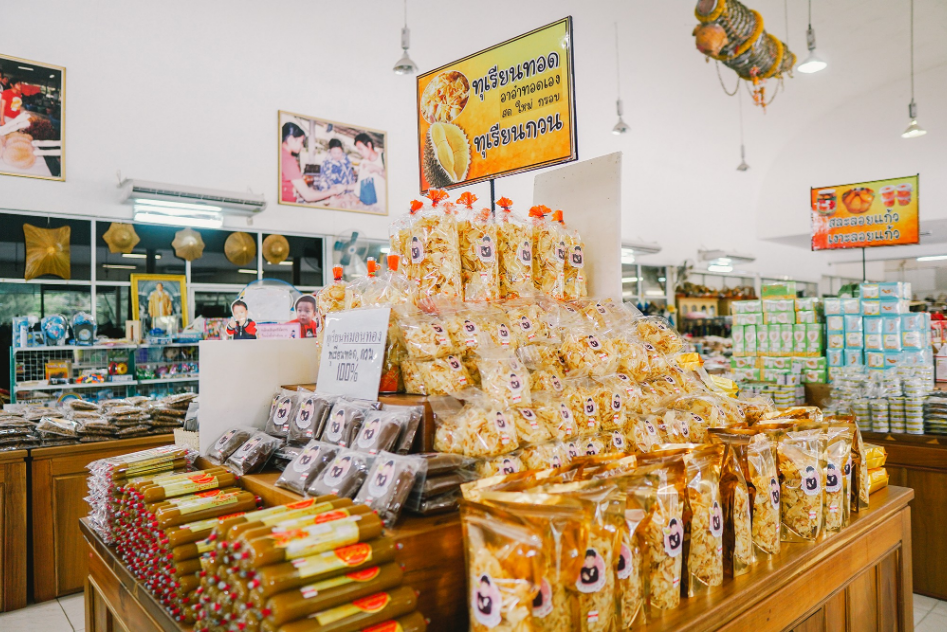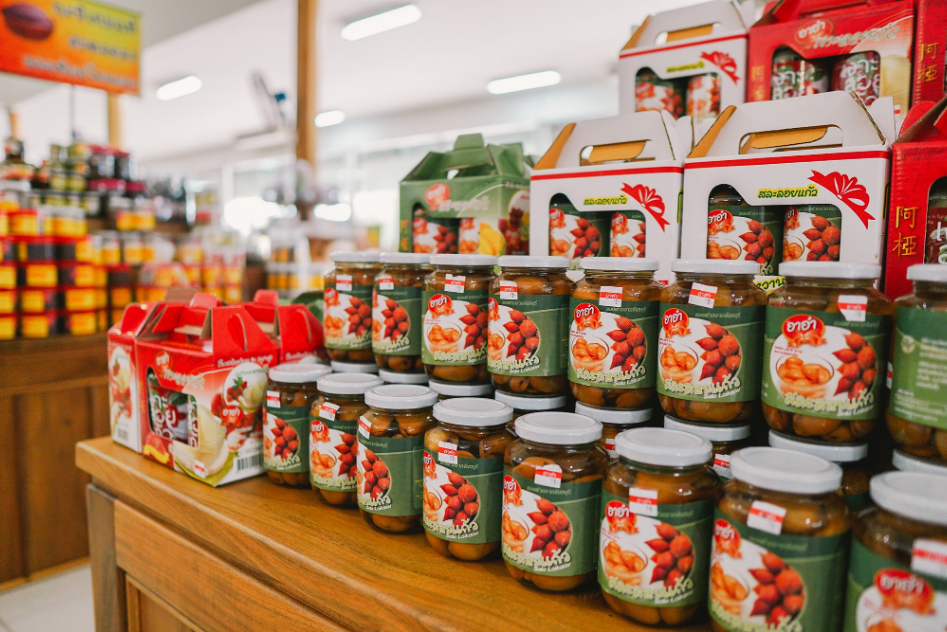 Facebook : souvenirshopsbyarar
Tel. : 097-0826713
Hours : 8:00 a.m. – 21:00 p.m.
Address : 58/23 Moo 7, Sukhumvit Road, Amphoe Muang, Tambon Tah Chang, Chantaburi
Location : https://goo.gl/maps/7rNwejcbo7CGyGFh7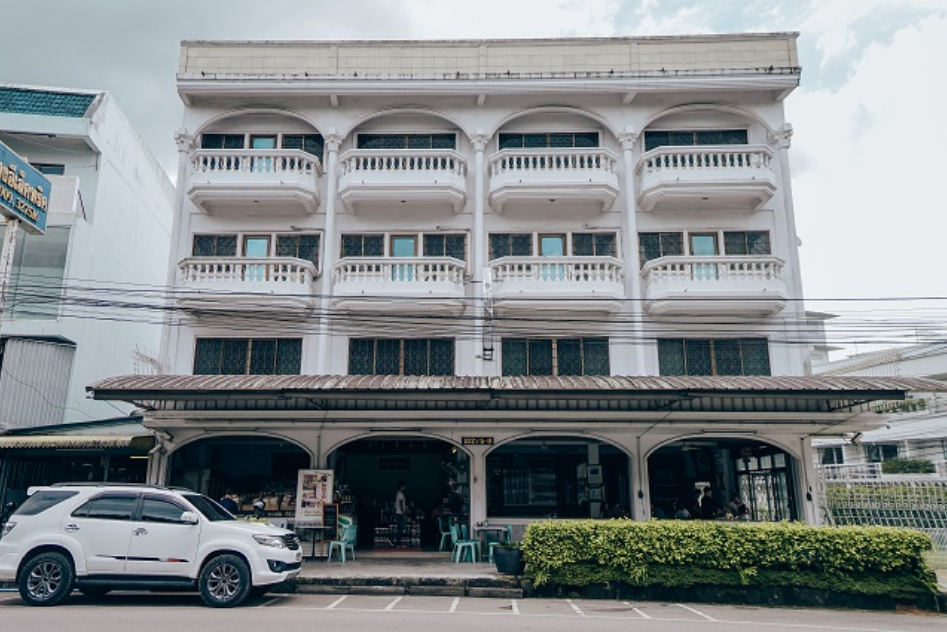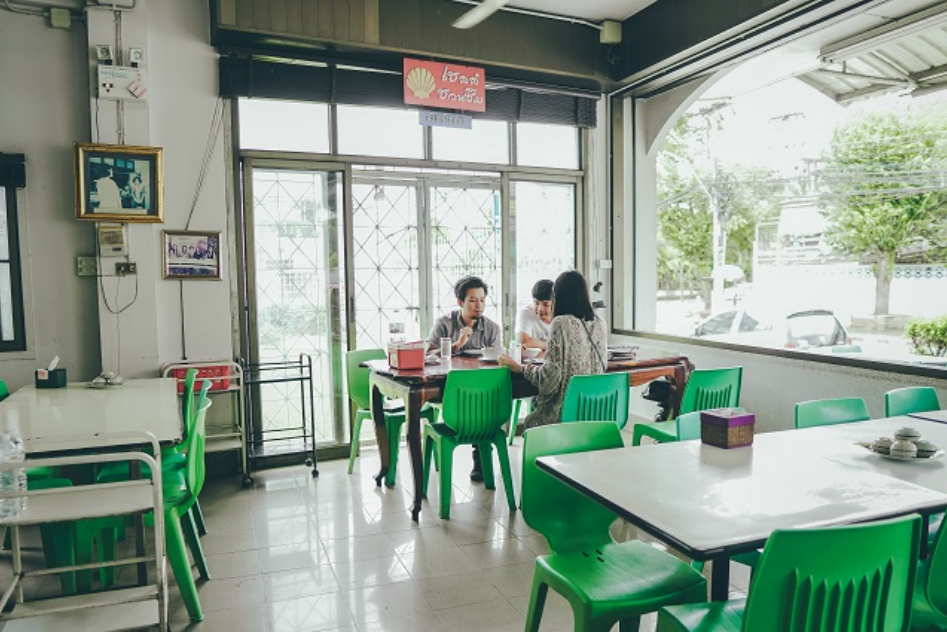 This local restaurant has been around for more than 50 years. It is also the first restaurant in Chantaburi to receive a recognition from "Shell Chuan Chim", Thai version of the Michelin Guide.
There are 2 branches: Benchamarachustit (the first branch), which is where we are at today, and Maharaj.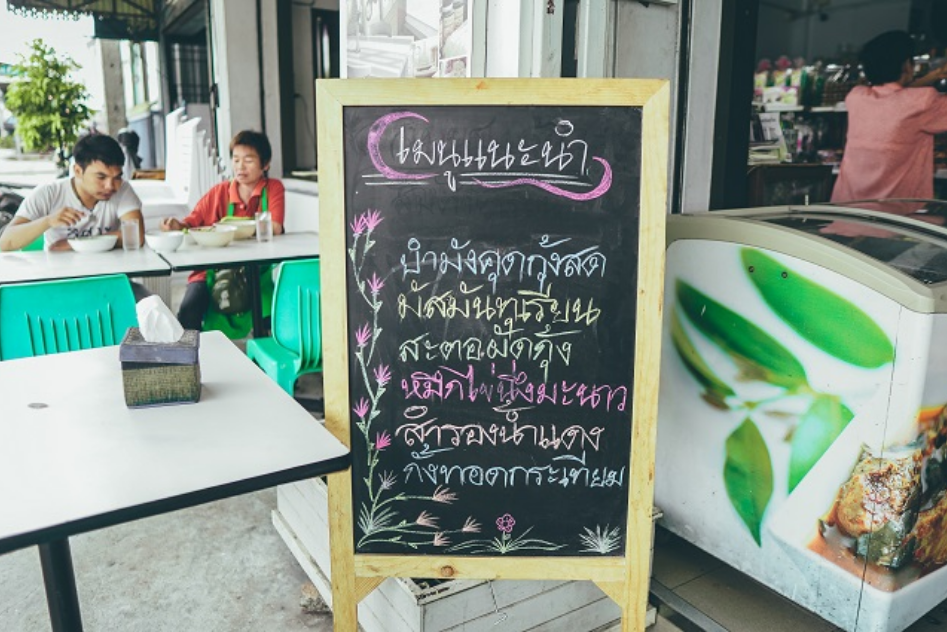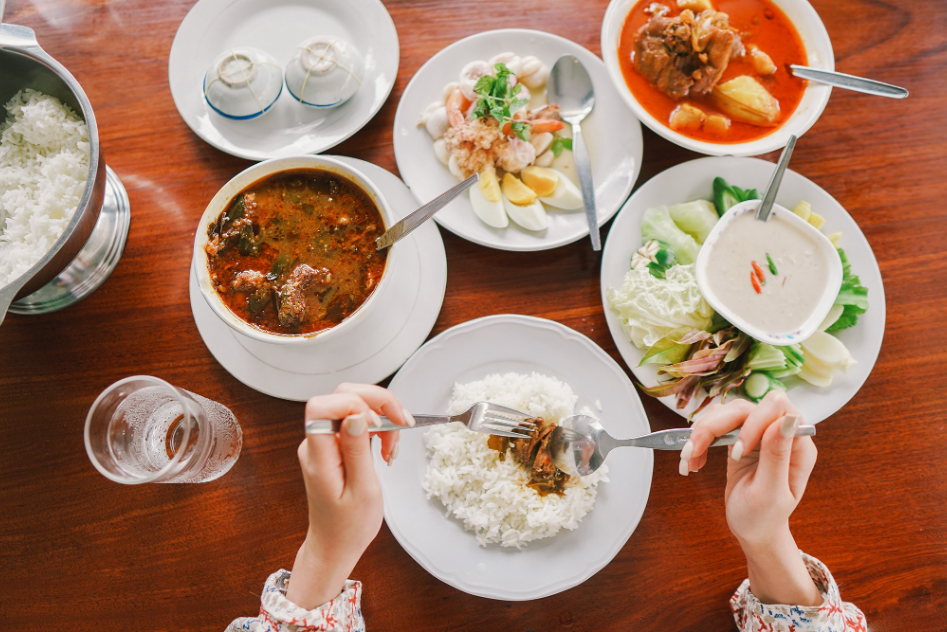 The highlight of this restaurant is that they use local ingredients to create delicious savory dishes that no one would expect such as spicy mangosteen salad, spicy durian salad, or durian curry. It is their innovation to use local and seasonal fruits from Chantaburi to create savory dishes that are so scrumptious and become the talk of the town. On the other hand, their other local dishes are also invincible such as pork stew with Cha Muang leaves, stir-fried rice noodle with crab meat, and etc. Thus, it is known by word-of-mouth that you cannot miss Chan Restaurant when you visit Chantaburi.
Today, we ordered Chicken Massaman curry, spicy mangosteen salad, pork stew with Cha Muang leaves, and crab dip. Each dish is priced around 100 – 200 Baht. It is definitely worth it and lives up to the restaurant's long-standing reputation.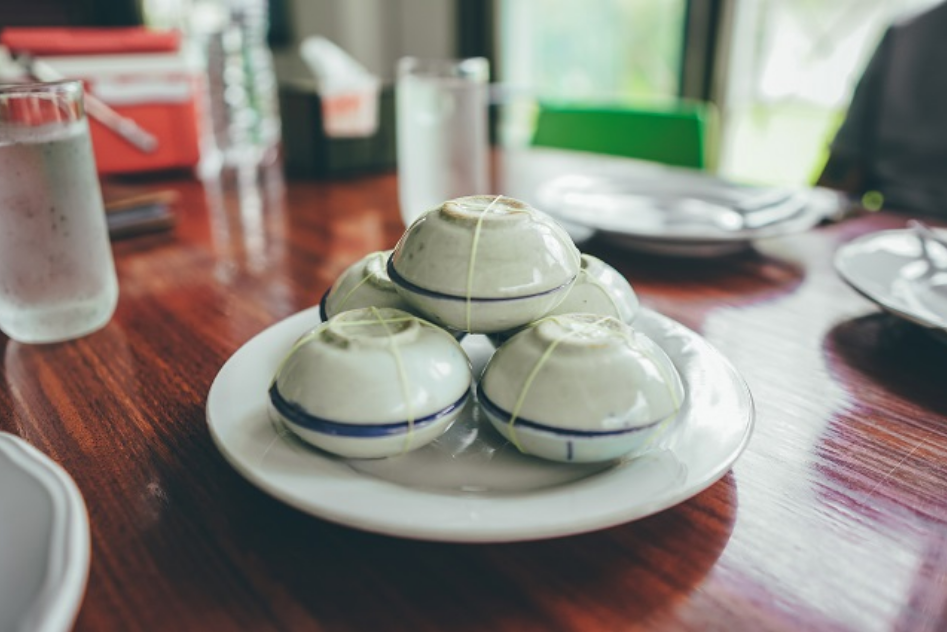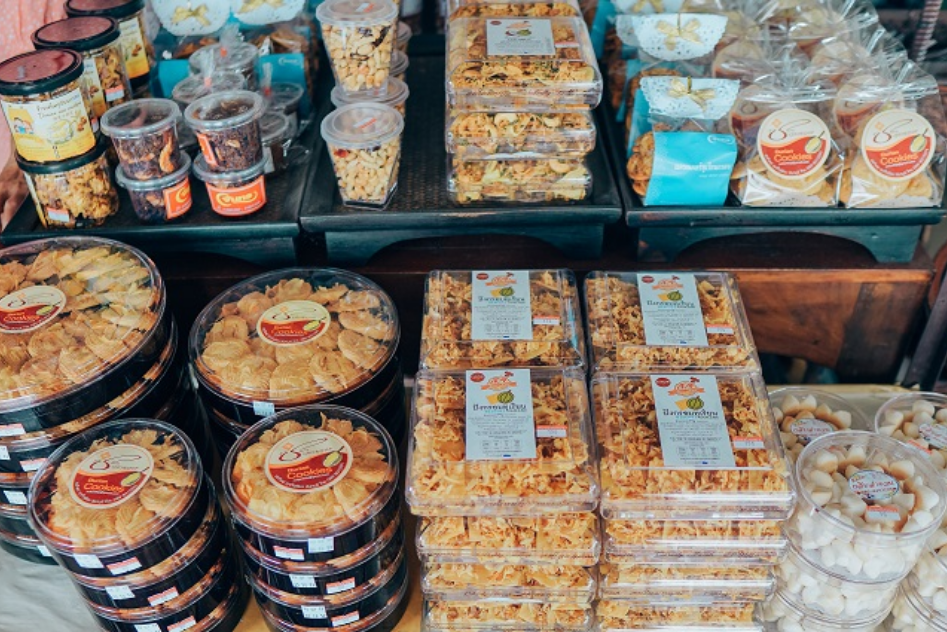 Facebook : Chanthornrestaurant
Tel. : 039 302 350
Hours : 9:30 – 20:30
Address : Benjamarachutit Road, Amphoe Muang, Tambon Wat Mai, Chantaburi
Location : https://goo.gl/maps/EARoJomc8kd3t4qr9
10. Khanom Plaek Community, on the banks of Nong Bua Canal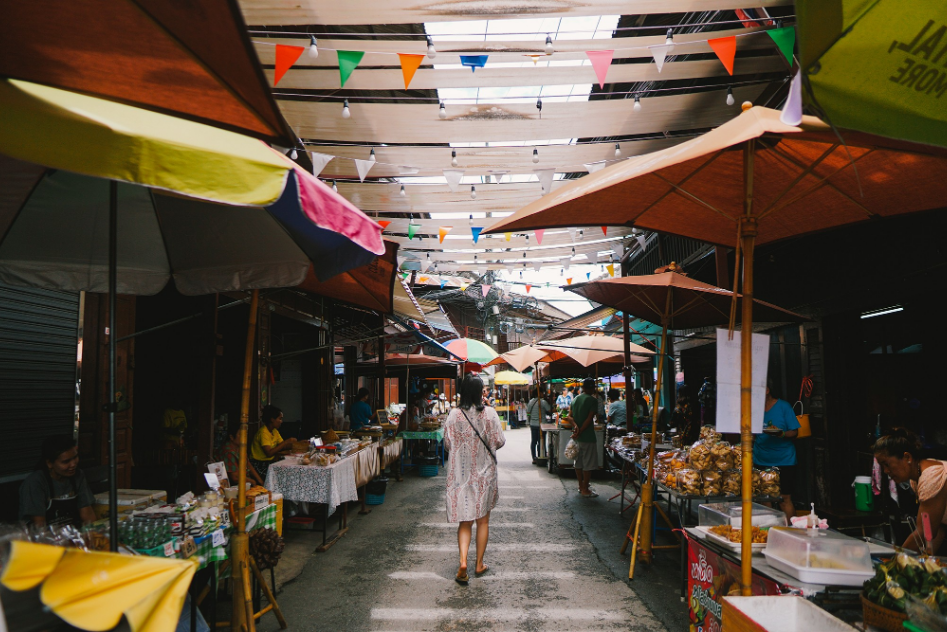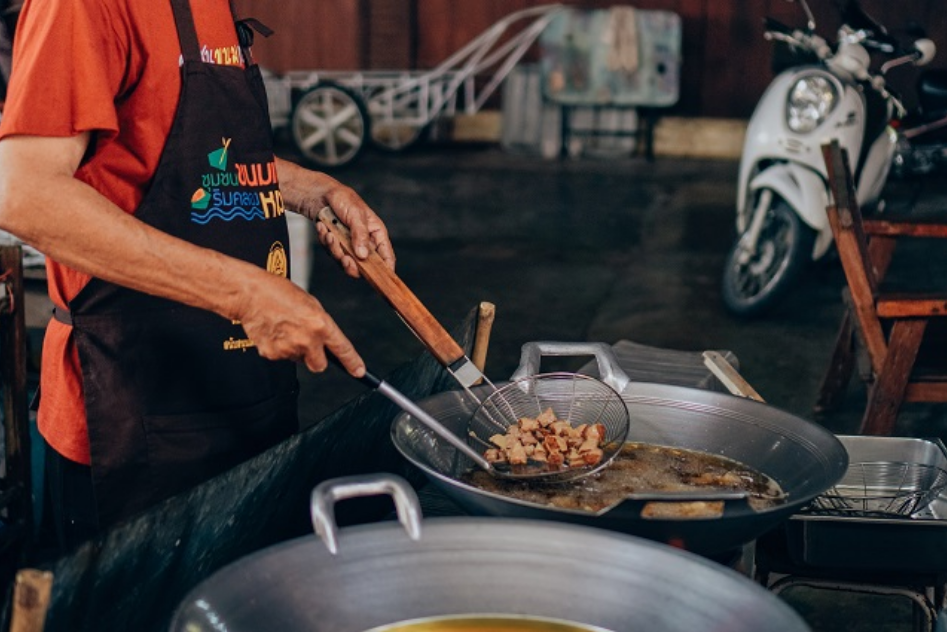 If you came to Chantaburi but did not visit this place, you would miss out big time. Just grab your car keys and drive out of the town of Chantaburi for about 10 kilometres, and you will reach Khanom Plaek Community. In addition to getting to taste old-fashioned local desserts, you will get to experience their culture since there are antique houses on both sides of the street. People's way of life here is simple and still maintains their local authenticity just like in the old days. Since the community is located on the banks, most of the locals are fishermen and have been for many generations, becoming its uniqueness. Besides, they are also known for delicious food and desserts with peculiar names that are not only hard to find, but may surprise you by what they are called.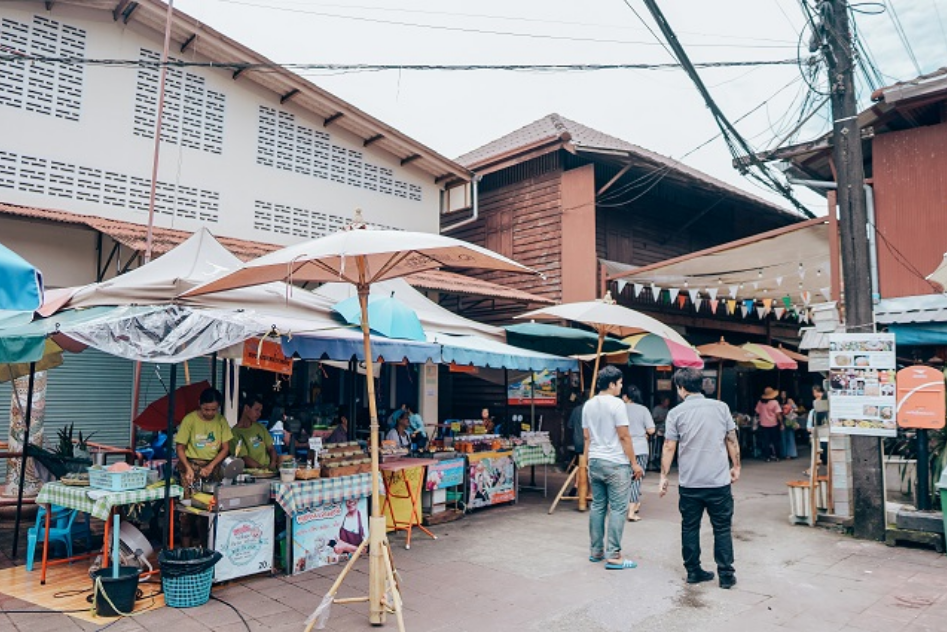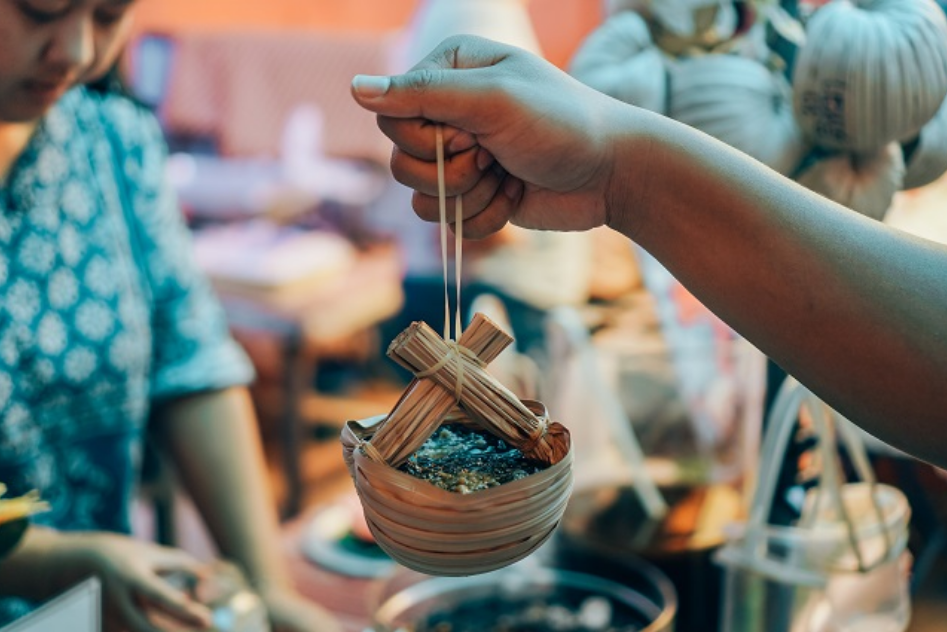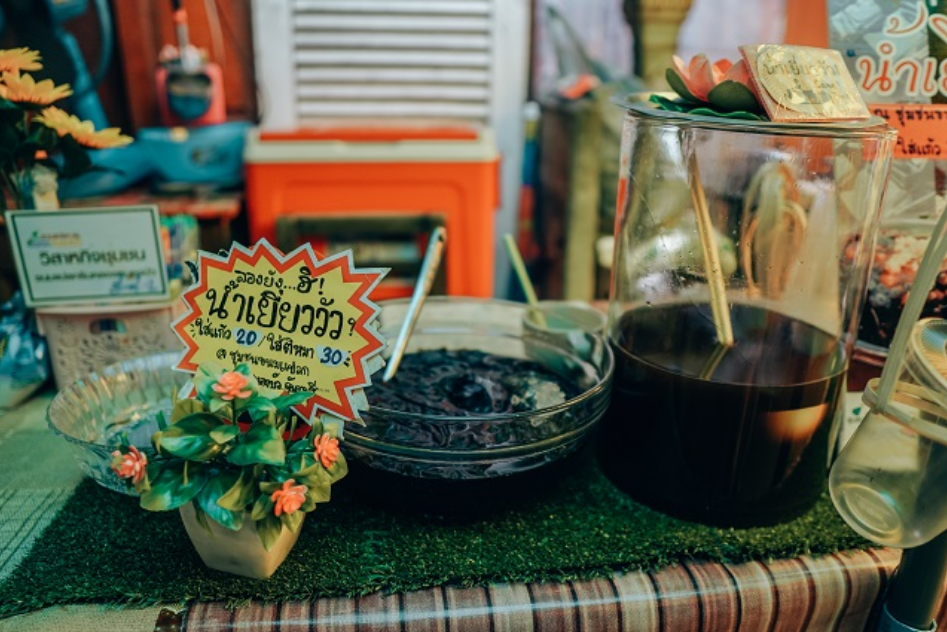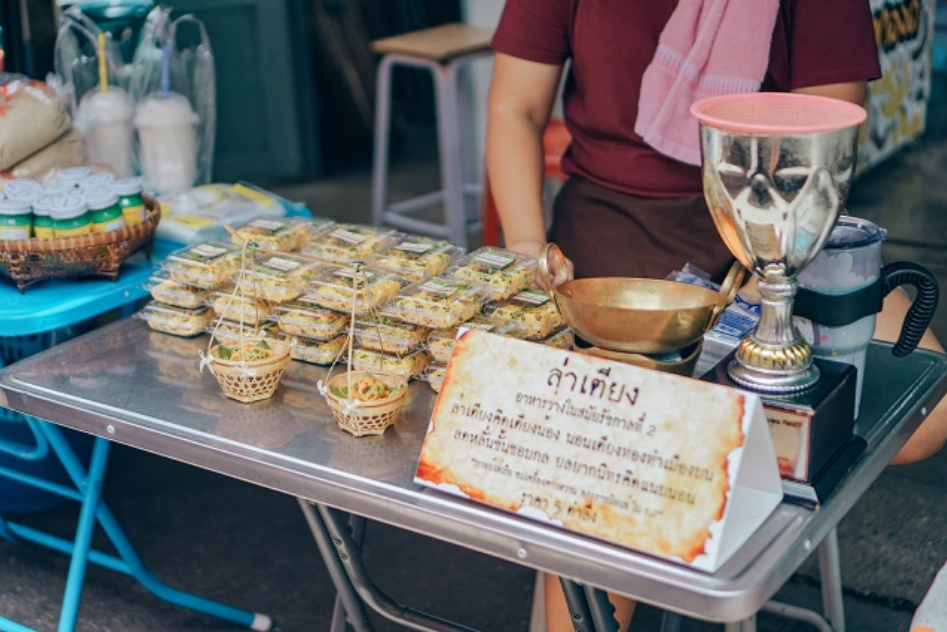 11. Yai Li (Granny Li), Khanom Khuay Ling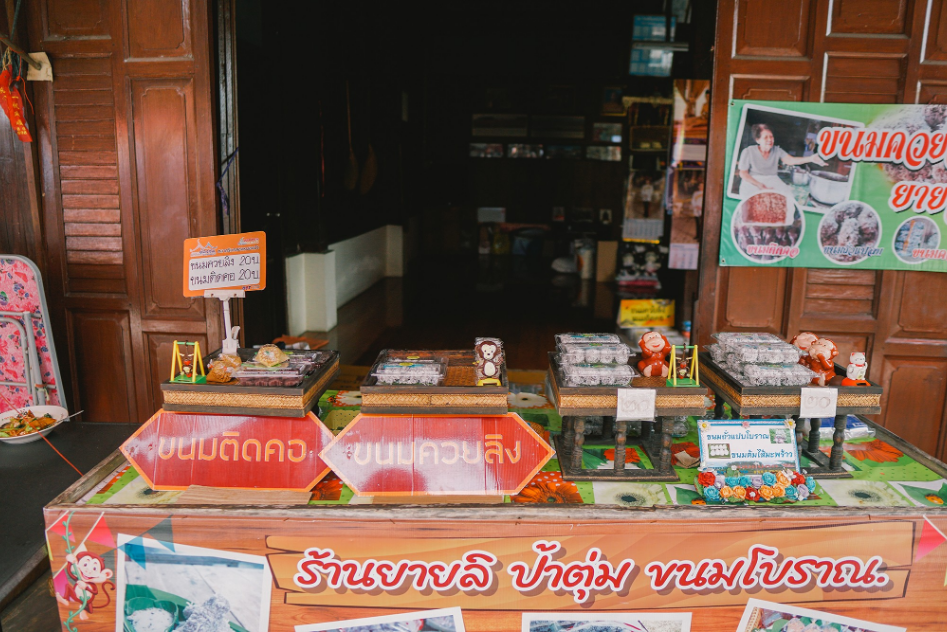 The names of each desserts really live up to Khanom Plaek Community which means peculiar snacks in Thai. Some of the names turn us off from ordering it to try. However, what you cannot miss when you visit this community is Khanom Kuay Ling which means a monkey's penis, and Khanom Tid Kor, which means choking. Khanom Kuay Ling is made out of glutinous flour, kneaded into a cylindrical shape with a pointy end, giving away its name, before boiling it in water and sprinkling it with fresh coconut shreds and sugar. It is sweet, creamy and chewy. Khanom Tid Kor is made in the same way but is covered by ground peanuts instead. It is sweet and delicious. You definitely have to give it a try!
The market is open for public on the weekends from around 9:00 – 17:00, but it is suggested to arrive before 15:00. However, if you are visiting the Nong Bua Community on a weekday, there will be boat services for tourists to see the fishermen's lifestyle as well.
Facebook : NongBuaChanthaburi
Tel. : 063-9324414
Hours : 9:00 – 17:00 (more vendors on weekends)
Address : Kamol Wa Pee, Amphoe Muang, Tambon Nongbua, Chantaburi
Location : https://goo.gl/maps/1NbmhvH6y1FFgBnJ8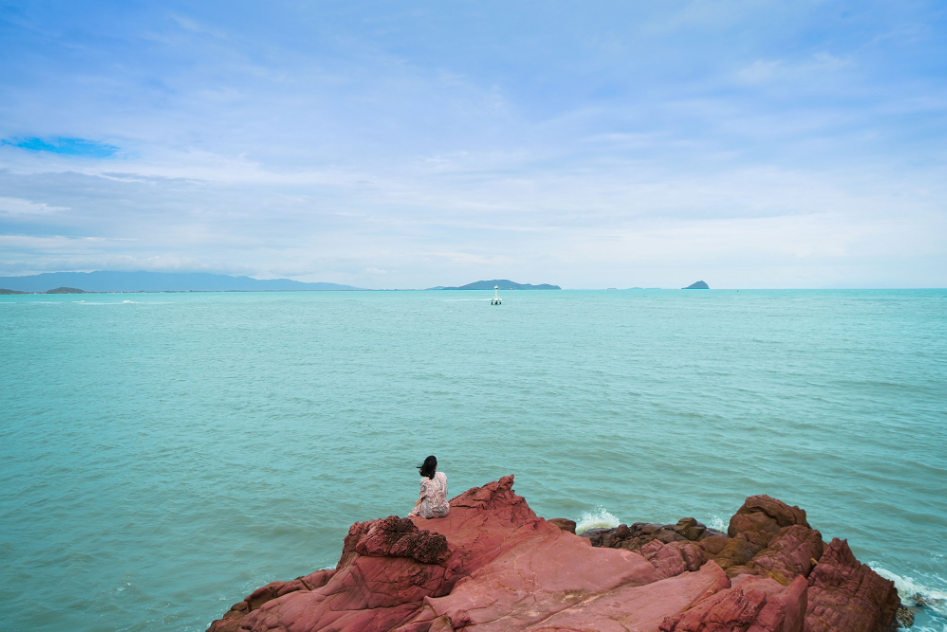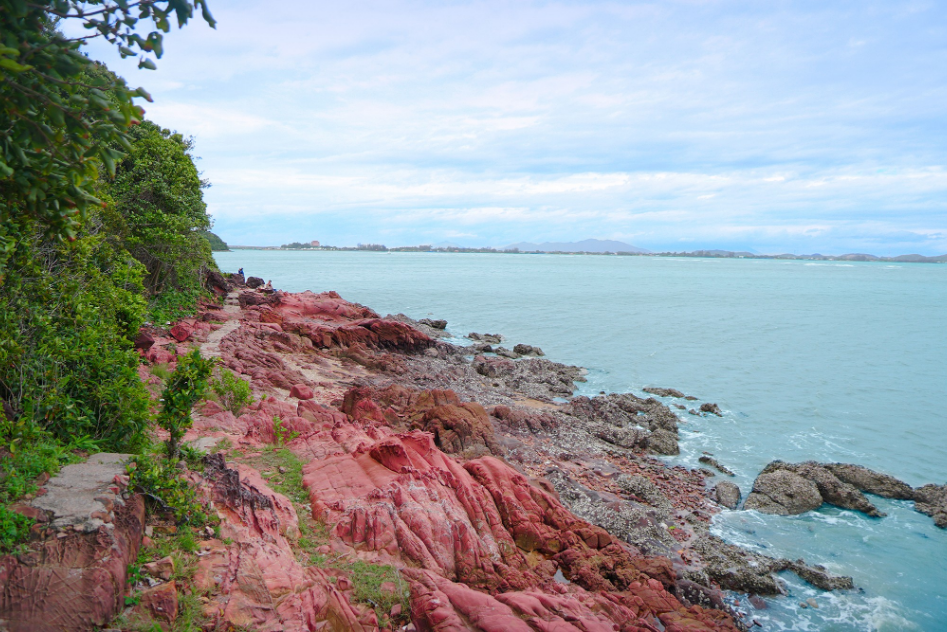 Pink Rock Terrace located in a no-hunting zone of Kung Krabaen Bay, Amphoen Ta Mai. The pink rocks are Arkosic Sandstones, mudstones, and siltstones that are high in iron, giving them the beautiful pink, purple-ish pink, red-ish brown colours. Furthermore, the rocks are formed in layers, covered in each layer by shellfish, creating fascinating dimensions. It is perfect for all nature lovers and photographers who will find endless shooting angles. The best timing is during low tide in the daytime when the purple-ish pink and red-ish brown shades of the rocks will be revealed. The colours are most vivid in the sun.
The atmosphere on the seaside is terrific. Some are just chilling, taking in the breeze. Some are shooting photographs for their wedding. It is definitely a must-visit travel destination.
Fees : Adults 20 Baht, Children 10 Baht, Foreigners 200 Baht
Bikes 10 Baht, Motorcycle 20 Baht, Cars 60 Baht
Tel : 039-369216-8
Address : 19/3 4002 Amphoe Tha Mai, Tambon Klong Khood, Chantaburi
Location : https://goo.gl/maps/w8KGQ8MN2P719zUt5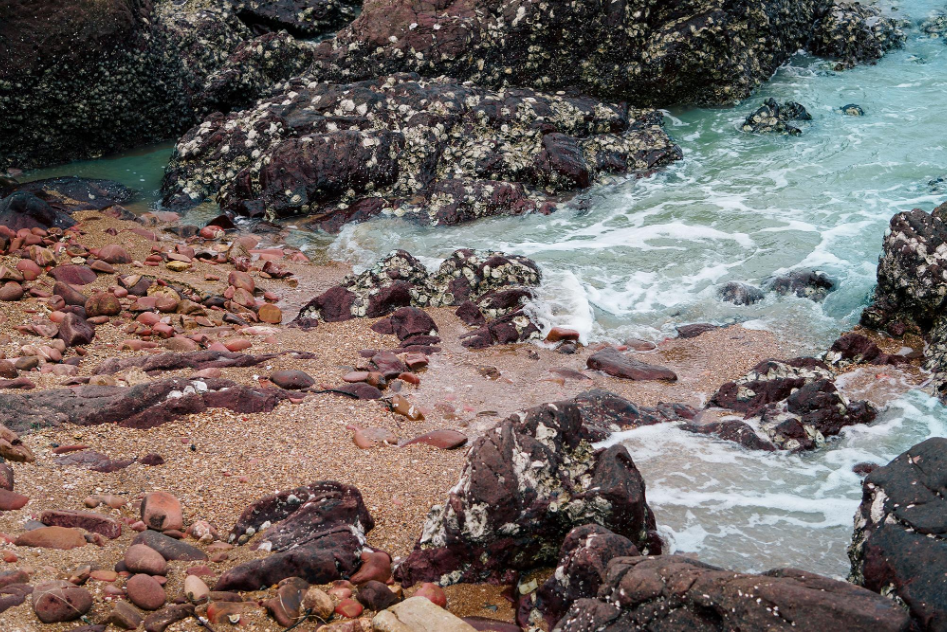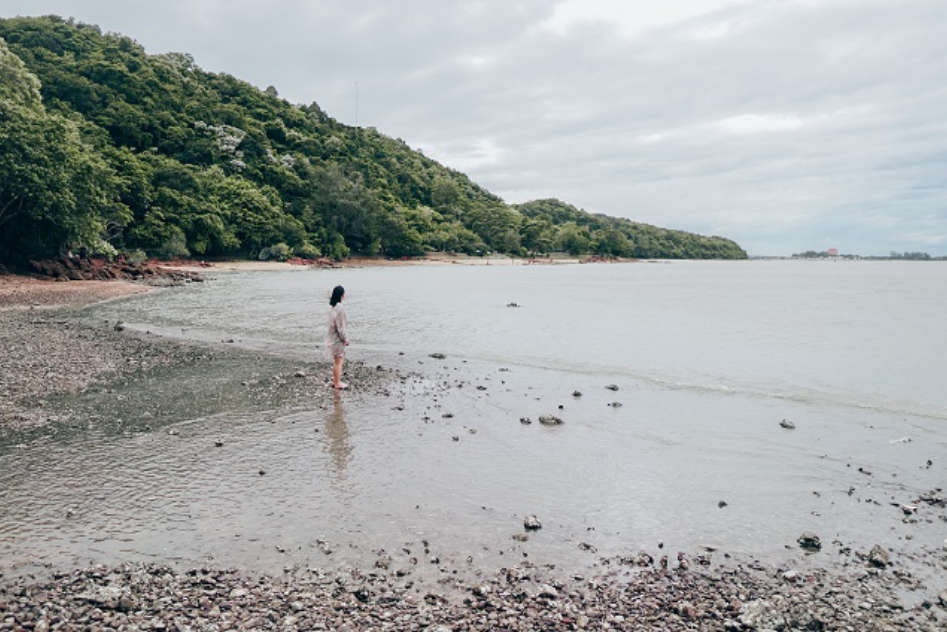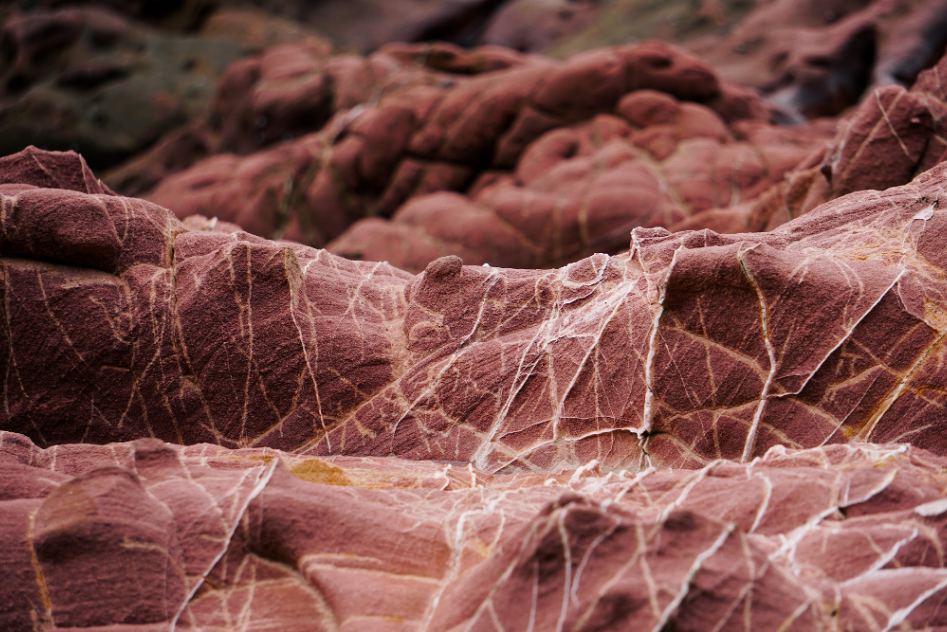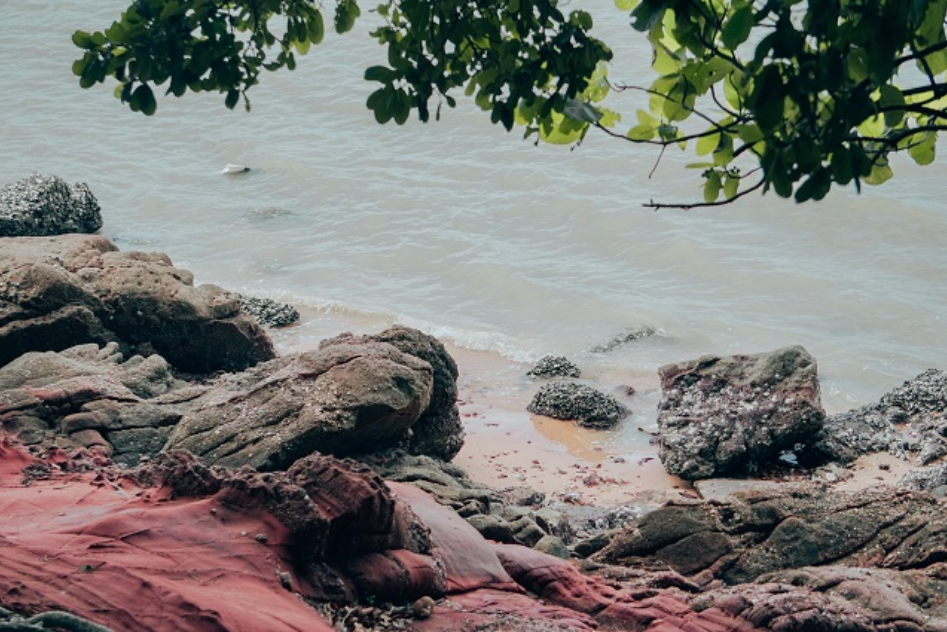 13. Ban Hua Laem Pagoda View Point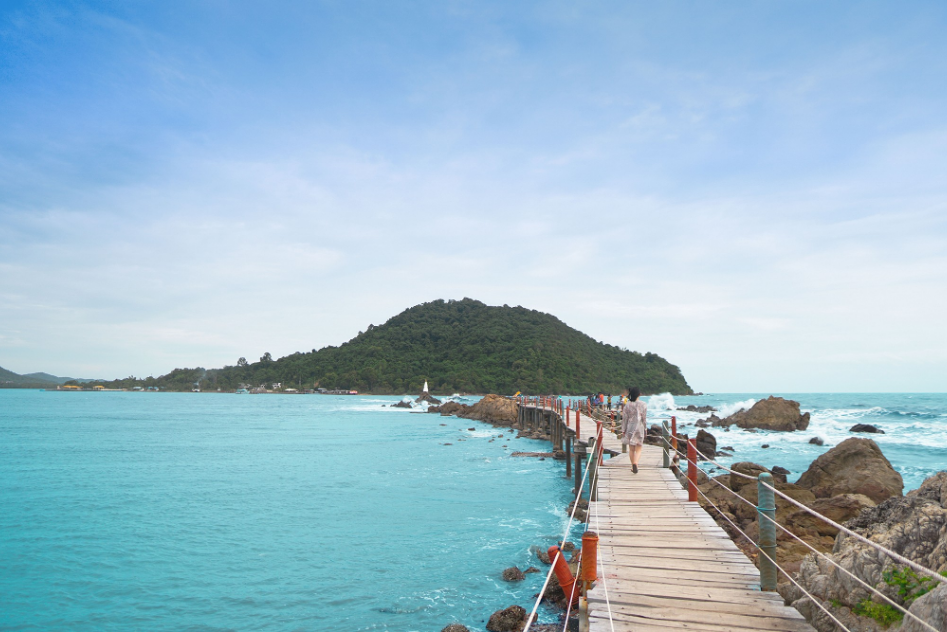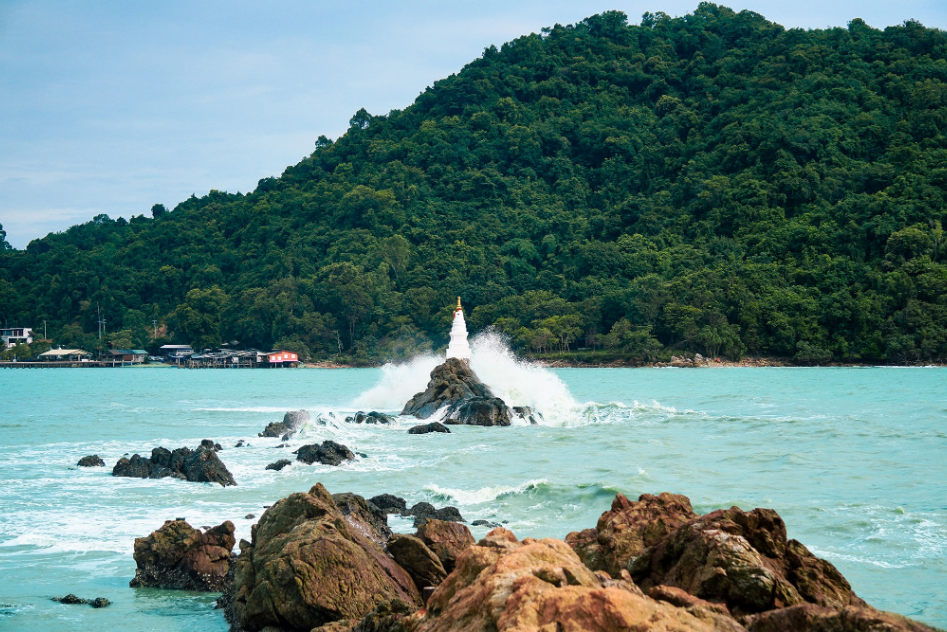 Ban Hua Laem Pagoda is the most popular travel destination in Chantaburi and is located near Noen Nangphaya view point.
The chedi or pagoda is approximately 200 years old. It is believed to be built for fishermen to worship and hold in spirit. There is a wooden bridge, about 50 metres long, allowing people to walk over to pay respect to the pagoda. You can visit the pagoda at any time of the day, but we would recommend coming at dawn or sunset to experience the best ambiance. It will not be too hot too!
Hours : 5:00 a.m.– 20:00 p.m.
Address : Ban Hua Laem Fishermen Dock, Tambon Sanamchai, Amphoe Na Yai Arm, Chantaburi
Location : https://goo.gl/maps/PZ9kw73wj2tSwhiB9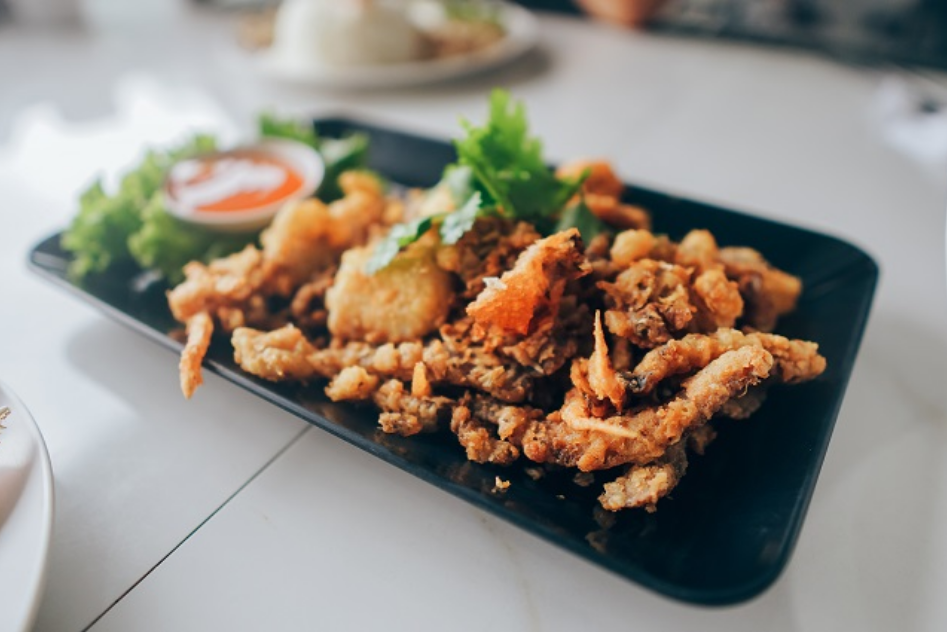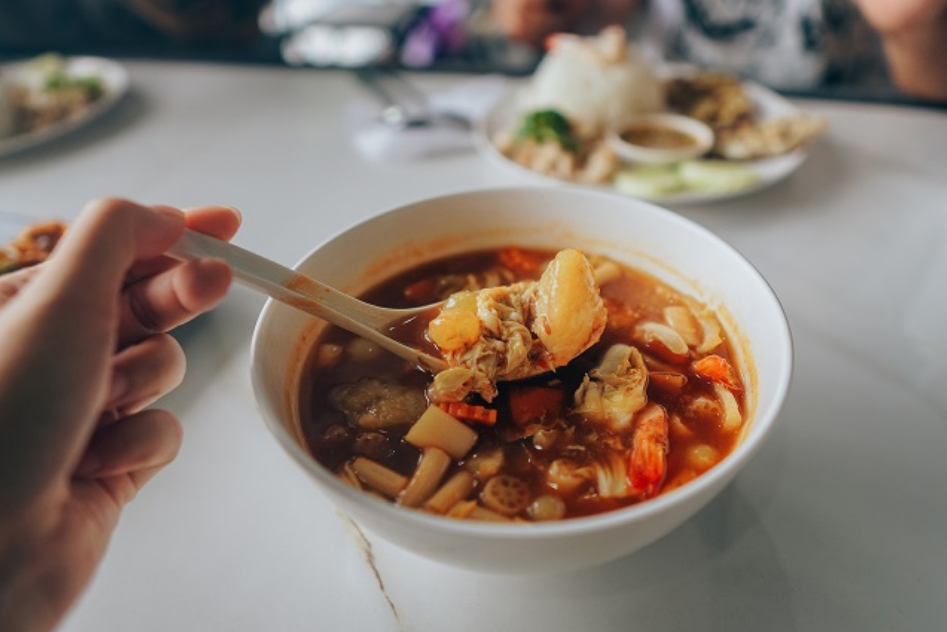 Before heading back to Bangkok, we have to bid farewell to Chantaburi with something tasty and flavourful. Thus, we stop at Mae Arun Sri Seafood. Their food is absolutely delicious, especially the spicy seafood sauce and crab paste and crab roe rice, which is served with steamy hot jasmine rice, crab meat and crab roe. A perfect bite is when you mix the rice with the seafood sauce…yummm! You would have missed out big time if you didn't try this dish.
Apart from the well-known crab paste and crab roe rice, other dishes on the menu are delicious as well. We also ordered orange curry with two eggs, which consists of fish roe, catfish roe, and reed, and the three musketeers that includes fried soft shell crabs, mantis shrimp and squids, dipped in the sauce, which is perfect for fried food lovers like us. For 4 plates of the crab paste and crab roe rice and the other two dishes we just mentioned, the bill came out for only 680 Baht. Totally worth it!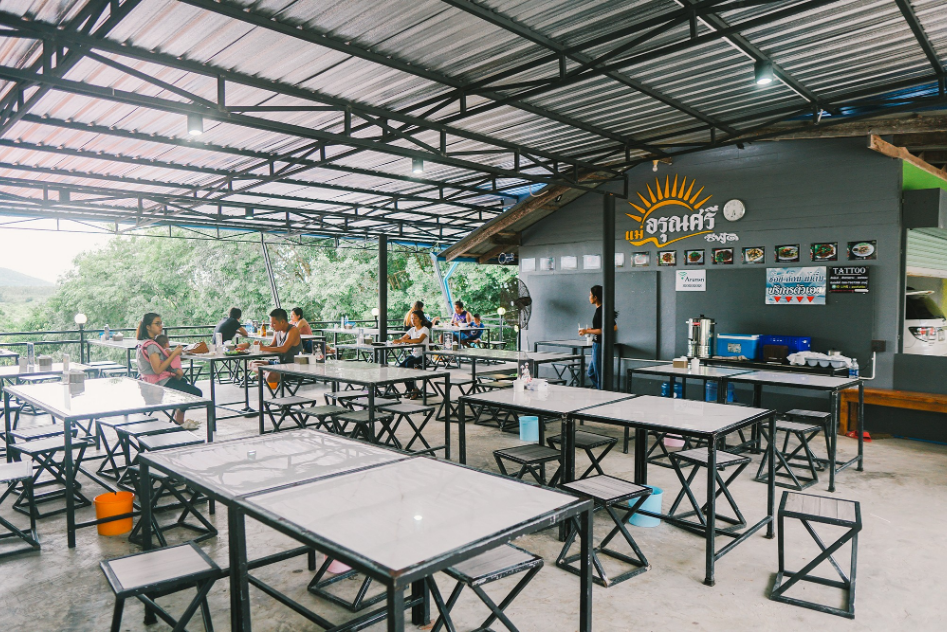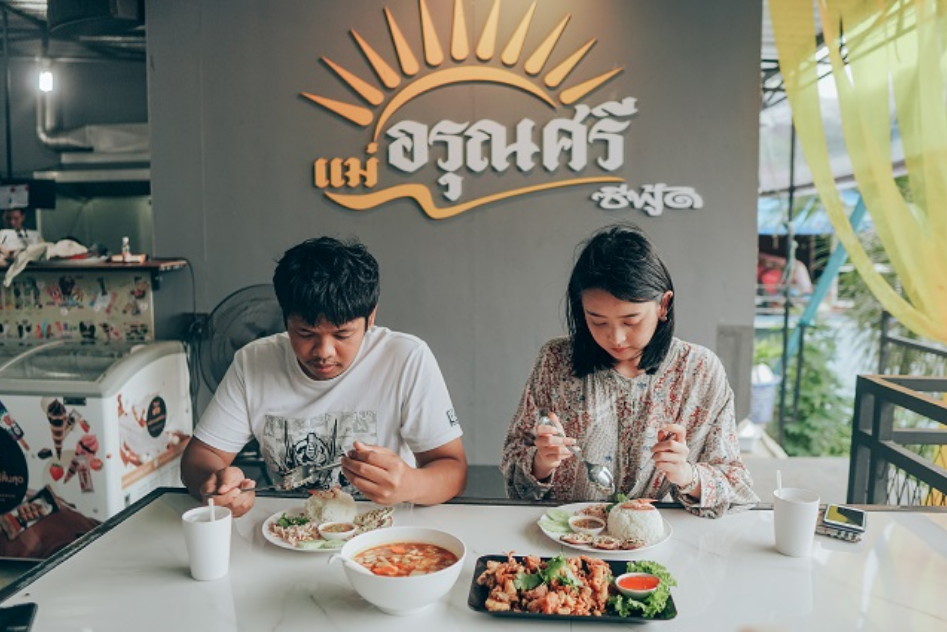 Facebook : Arunsi12345678
Tel. : 083-4488398
Address : 37 Moo 10. Amphoe Tha Mai, Tambon Klong Khood, Chantaburi
Hours : 09.30 a.m. -19.30 p.m.
Location : https://goo.gl/maps/82iiLcXUPBhU6vQk9
This trip has been extremely memorable for us, especially strolling in the town of Chantaburi. We could feel the charm of Chantaburi in every corner. Whether it is the buildings, restaurants, communities, every place has its own charming history and is as spectacular as other provinces in Thailand. If you don't know where to go on a holiday, come visit Chantaburi.