Waking up in nakhon Sawan, one does not let the stomach growl for long. Ready to eat? Head to these four popular Restaurants in Pak Nam Pho (the original name of Nakhon Sawan).
Our journey begins with a Riverside Restaurant with a serene atmosphere and delightful Food that will not disappoint…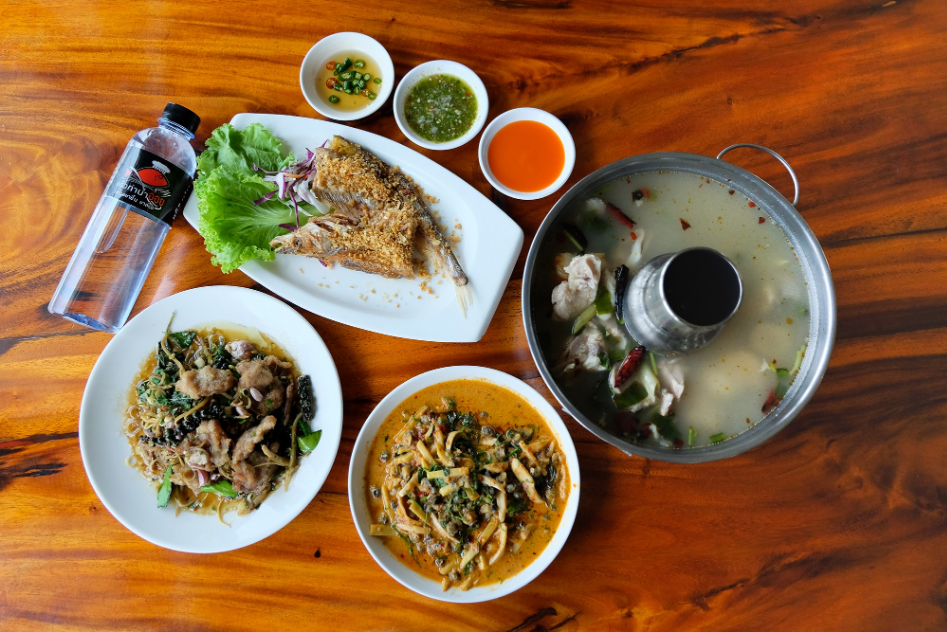 Situated in the Tha Nam Oi market, Krua Ta Nam Oi is right on the banks of the Chao Phraya River, which blesses the charming Restaurant with a scenic and pleasant atmosphere. The spacious, naturally-decorated restaurant offers both indoor, air-conditioned seating and outdoor tables where patrons can enjoy the breeze from the river. In the evening, light reflecting off the water further enhances the Restaurant's beauty. Of course, the Food is also delectable and delightfully affordable.
"Pla Neua On Thor Gratiam" (fried catfish fish with garlic) – Large freshwater catfish, deep-fried and flavoured with garlic
"Pla Chon Pad Kun Chai" (sautéed snakehead fish with celery) – Meaty snakehead fish sautéed with celery for a savoury and fragrant finish
"Thod Man Pla Grai" (fried fish cakes) – Appetising fish cakes…we bet that you can't eat just one!
Address : 111 M. 5 Tha Nam Oi Rd., Tha Nam Oi, Amphoe Phayuha Khiri, nakhon Sawan 60310
How to get there : From downtown nakhon Sawan, drive towards Amphoe Phayuha Kiri and onto Tha Nam Oi Road. Keep Driving till you spot the kilometre 203 marker then proceed on to the left for around 1.6km. After driving past Tha Nam Oi Market, you will see Krua Tha Nam Oi on the left-hand side, inside the market near the Chao Phraya River. (The entrance to the market is 700m before the intersection heading toward Uthai Thani.)
Contact
Phone : 056-267-101 , 081-972-8028 , 081-533-7400
Hours : Everyday 08.00-21.00 Hrs.
Next it's time to stop at a Boat noodles shop with a twist.
2. Guay Tiaw Reua Boran Sood Ratchakru
This old-style Boat noodle shop located right in town and offers a tasty stop for both Locals and visitors. The shop is known for its signature Hot pot Noodles, a savoury broth served in a table-top hot pot with a variety of noodles on the side for you to cook yourself in the hot soup. While the noodles are hot, you'll stay nice and Cool in the air-conditioned Restaurant.
"Hot pot" - The famous stewed soup, served boiling in a Hot pot with assorted noodles to select from and cook right at the table
"Braised pork ribs" - Pork ribs braised to perfection
Address : 299/146 M.13 Wat Sai, Amphoe Muang, nakhon Sawan 60000
How to get there : From downtown nakhon Sawan, follow route No. 3005 then head right onto Phahol Yothin Road. After that, go straight till you see an intersection and turn left onto Nakhon Sawan-Phitsanulok Road. Continue for around 700m and make a U-turn onto Soi Muat Thang Luang Wat Sai, following the road for approximately 300m. You will see the Restaurant on the left-hand side.
Contact
Phone : 080-023-1751
facebook : https://www.facebook.com/pages/category/Thai- Restaurant/ก๋วยเตี๋ยวเรือโบราณ-สูตรราชครู
Hours : Everyday 09.00-16.00 Hrs.
Make sure to save Room for a tasty snack of Chinese-style dumplings at Jay Lai Gui Chai Thod. This little shop opens for only four hours a day, so hurry!
3. Jay Lai's Gui Chai Thod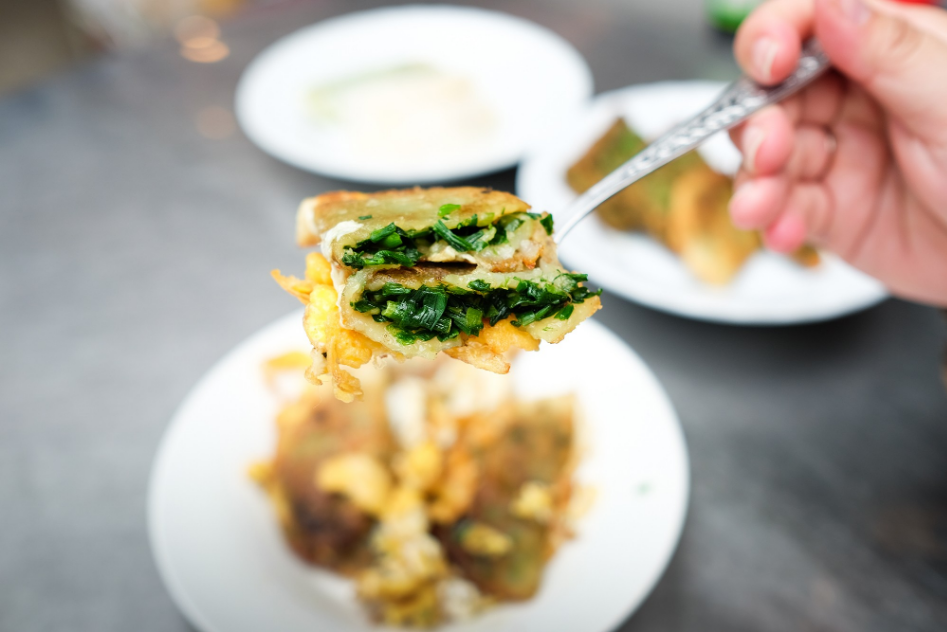 The famous Jay Lai's Gui Chai Thod shop selling fried Chinese chive dumplings has been one of nakhon Sawan's leading eateries for over 30 years. Owner Jay Lai's consistently high quality standard for the ingredients that make up the delicious dough, fillings, and dipping sauce has kept her gui chai as crowd favourite for decades. Once you try one, you'll want to Order more!
"Gui Chai Thod" - Fried gui chai (dumplings) that are crispy on the outside, soft on the inside, and pairs perfectly with the shop's signature dipping sauce
"Gui Chai with egg" - Fried gui chai with added egg for another level of scrumptiousness
Address : south Kosi Rd., Pak Nam Pho, Amphoe Muang, nakhon Sawan 60000
How to get there : Coming from Bangkok, cross Dechatiwong Bridge and take the immediate left to the Riverside road or continue toward the intersection and turn right. Keep on the one-way road and turn right twice at Wat nakhon Sawan. Jay Lai's is near the Temple.
Contact
Phone : 081-041-4323
facebook : https://www.facebook.com/people/เจ๊ลัย-กุยช่ายทอด/
Hours : Everyday 15.00-19.00 Hrs.
Our last Food stop in nakhon Sawan a Local favourite that's been serving up pad thai for nearly 50 years, Pad Thai Mae Payom.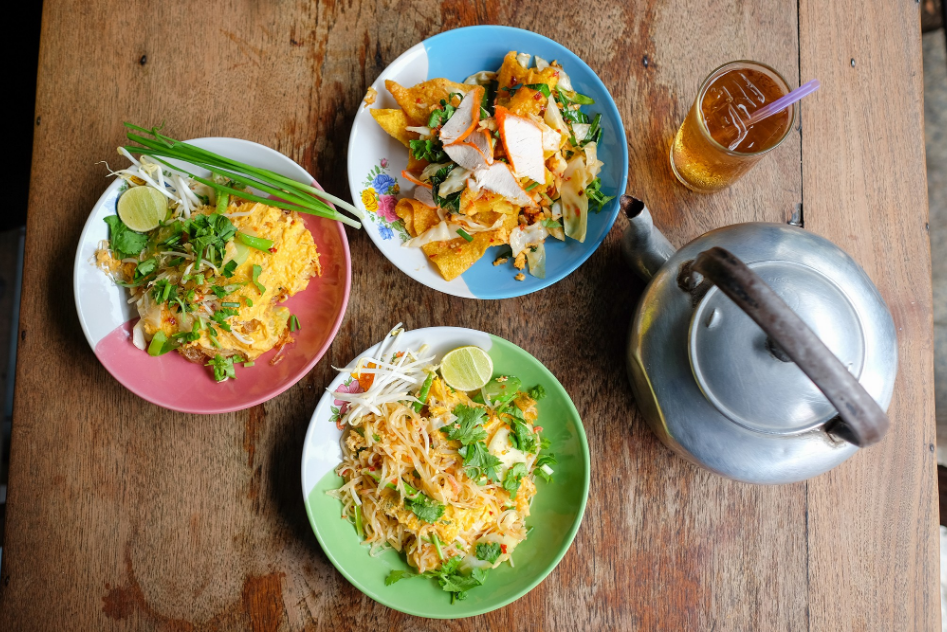 Whipping up renowned pad thai for decades, Pad Thai Mae Payom has stood the test of time, serving delicious plates of pad thai since they cost just 2 baht. Now at 30 baht a plate, the pad thai is still a steal and full of flavour. Instead of using the usual rice noodles, crispy wontons are stir-fried with the shop's secret pad thai sauce, giving the famous dish a one-of-a-kind texture and taste.
"Pad Thai Kiaw Krob" - Pad thai made with crispy wontons for a delightfully crunchy texture
"Wun Sen Pad Thai" - Phad thai made with clear vermicelli noodles for a toothsome texture
Address : Kosi Rd., Wat Sai, Amphoe Muang, nakhon Sawan 60000
How to get there : From Amphoe Muang, follow the Sawan Withi Rd. for 150m then take the exit to Route No. 117 and 3523. Continue for 3.6km onto Ammarin Withi Rd and Soi Kosi 36. The Restaurant is near the Ping River.
Contact
Phone : 056-212-205
facebook : https://www.facebook.com/Phadthaimaepayom
Hours : Everyday 10.00-15.00 Hrs.
That concludes our one-day nakhon Sawan Foodie journey. Ready to try these delicious dishes for yourself?