A number of tourist attractions are awaiting your visit in the charming Ratchaburi province. Whether you are a nature Lover, art aficionado, serenity seeker who loves to visit ancient temples, a Culture vulture who wants to experience the Local community lifestyle, or History buff interested in the city's background, you'll find something to excite your senses in Ratchaburi.
1. Ratchaburi National Museum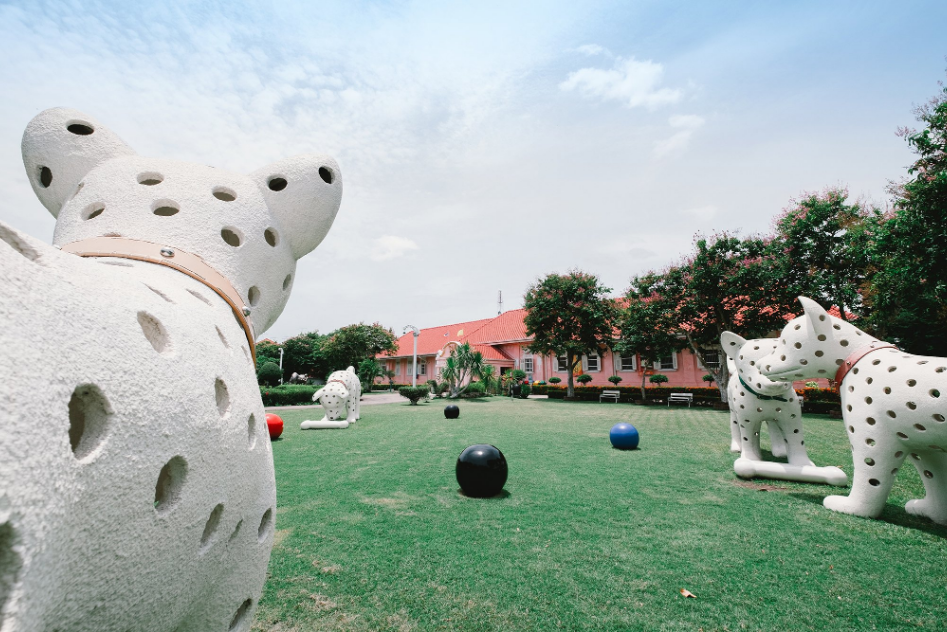 This History hub of Ratchaburi province was established in the reign of King Rama VI. The building was influenced by Western architecture with a small park and a beautiful Garden in front of the museum – two excellent spots for taking pictures. Inside the museum, you will learn more about the ancient history of Ratchaburi, including archaeology, ethnology, geology, folk arts, tools, Culture, and the various traditions of different people living in this province. It is a very interesting place that we recommend visiting.
● Opening time : Wednesdays – Sundays from 09.00 AM – 4.00 PM (closed on public holidays)
2. Tao Hong Tai d'Kunst Contemporary Art Gallery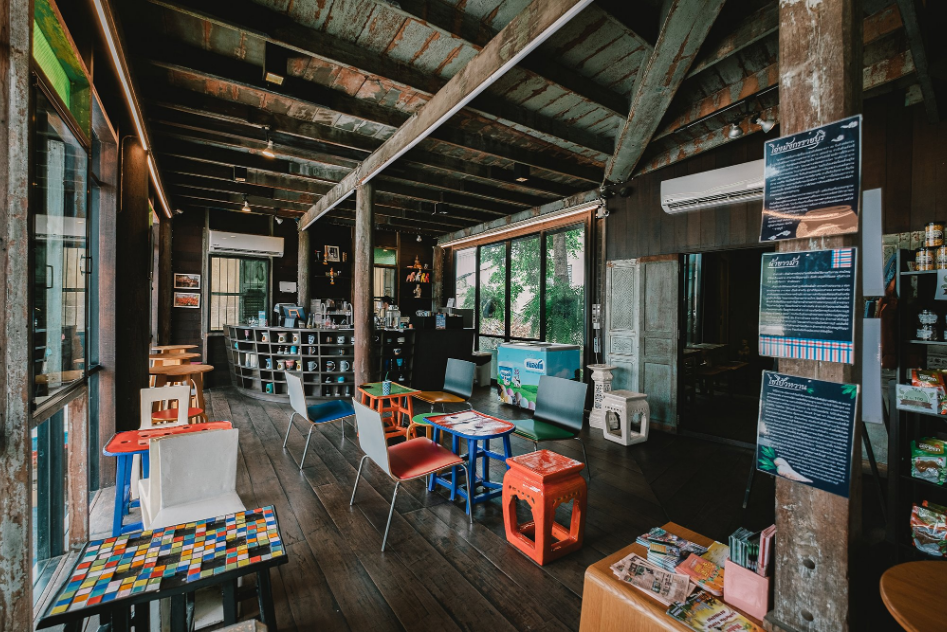 d'Kunst Contemporary Art Gallery where you can admire fascinating art galleries while enjoying a delicious cup of coffee. Housed in a 3-storey wooden building, this is Ratchaburi's first contemporary art gallery with exhibitions featuring artwork from both Thai and foreign artists. The building is decorated with bright, vivid colours making it a popular spot for photography Lovers. There is a Bakery and coffee shop on the second floor for visitors to stop and Relax before continuing to the third floor where you'll find the art galleries and various activities. This floor is decorated with classic furniture made from old wood, combined with two of Ratchaburi's unique handcrafted products: ceramics and pottery.
● Opening time : Daily from 09.00 AM – 6.00 PM
3. Kad Viti Chum Chon Khu Bua (Khu Bua Local Community Market)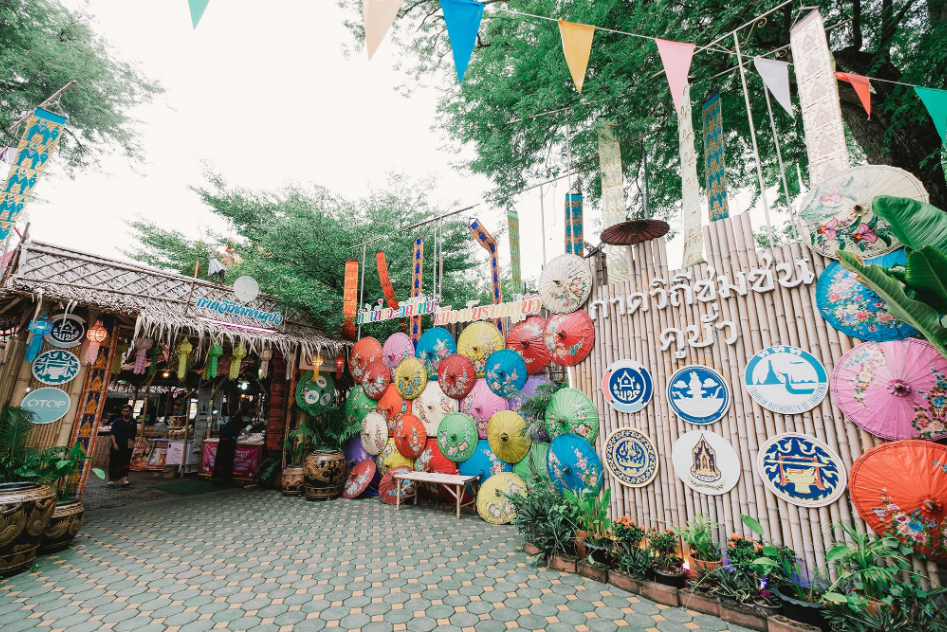 Next, it's on to Kad Viti Chum Chon Khu Bua (Khu Bua Local community Market), an ancient market where you can experience the charming lifestyle, traditions, handicrafts, and Thai-Vietnamese folk arts of the local community. Another highlight here is Ratchaburi's famous teen jok Fabric with its beautiful and unique pattern. You can also try on traditional Thai-Vietnamese costumes (provided) and take photos at this lovely market. Last but not least, we highly recommend testing all the local Food and snacks. You can also witness a free local Performance while having a delicious khan tok Dinner. It's sure to be a memorable experience!
● Opening time: Fridays – Sundays from 09.00 AM – 8.00 PM (Local show runs from 5.00 – 7.00 PM, Free of charge)
4. Koyky Old Market and Walking Street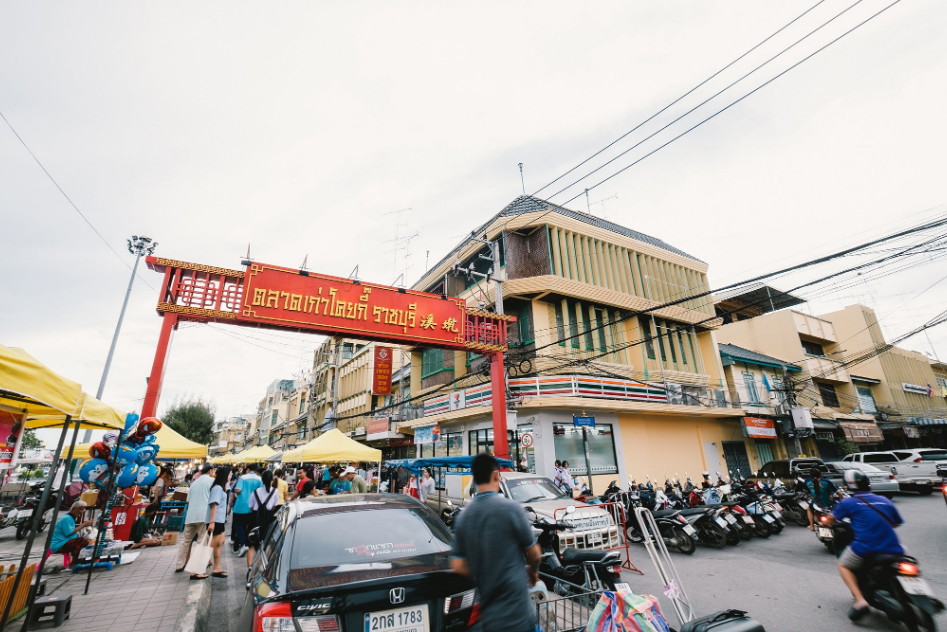 Our last Destination is Koyky Old Market and Walking Street. Koyky means "Riverside" in Chinese so, naturally, this charming market and walking street is located on the banks of the Mae Klong River. Indulge in the unique charm of this beautiful walking street that reflects Ratchaburi's true nature: simple, cosy, and comfortable. Don't forget to Relax with a Thai massage while admiring the fascinating sight of the river at night. You can also shop for various Local products, including high-quality OTOP products, from the local community. There is no better way to end your Trip in Ratchaburi than spending time at Koyky Old Market.
● Opening time : Weekends (Saturdays – Sundays) from 5.30 – 10.00 PM
Visiting these four places in one day is an excellent way to spend time in this delightful province. If you ever miss exploring the local lifestyle, admiring beautiful art galleries, learning about the province's History, and visiting the lively markets, you're always welcome to come back to Ratchaburi!