When talking about the southern part of Thailand, people immediately think about tropical islands, the blue sky reflected in the sea, and tourists in colourful swimsuits. But, in fact, Nakhon Si Thammarat through the eyes of its locals is not just about the beach. The province is actually home to several interesting learning centres and culture-rich sites.
If you're headed to Nakhon Si Thammarat for the first time, you cannot skip these four placesfor a dose of culture and taste of local life.
1. Ban Nang Talung Lung Suchart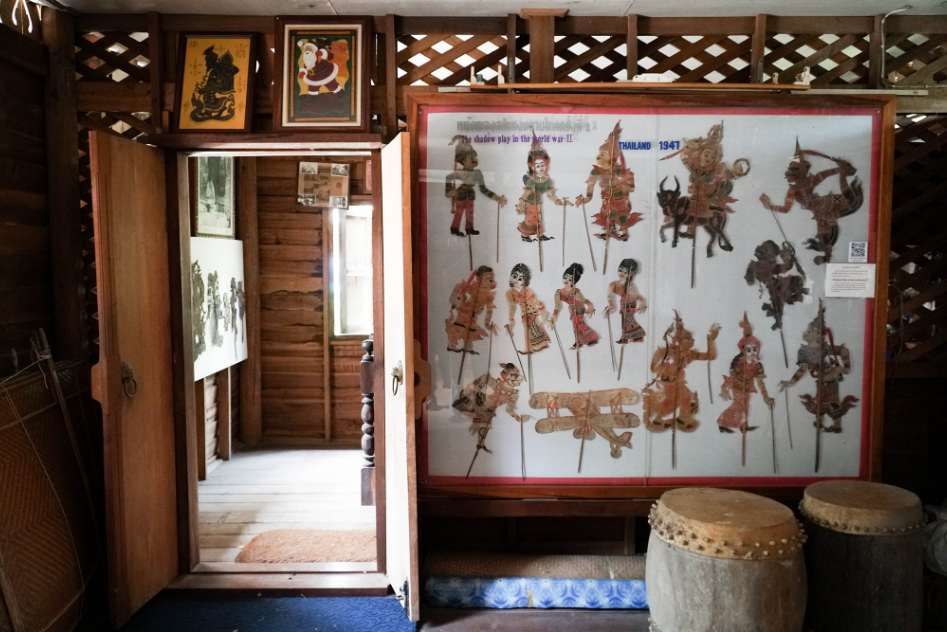 Suchart Subsinis a top craftsman and nang talung (shadow puppet) artist of Nakhon Si Thammarat, his hometown. This museum and learning centreis separated into exhibitions, workshops, and a performance space for visitors to learn more about this precious art form that has been passed down for generations.
In addition to the exhibitions, you can also see Mr. Suchart's family show the process of making nang talung – from crafting to colouring the intricate puppets. If you fall in love with this fascinating storytelling tradition, you can even purchase nang talung souvenirs.
Location : 10/18 Sri Thammasok Road 3, Nakhon Si Thammarat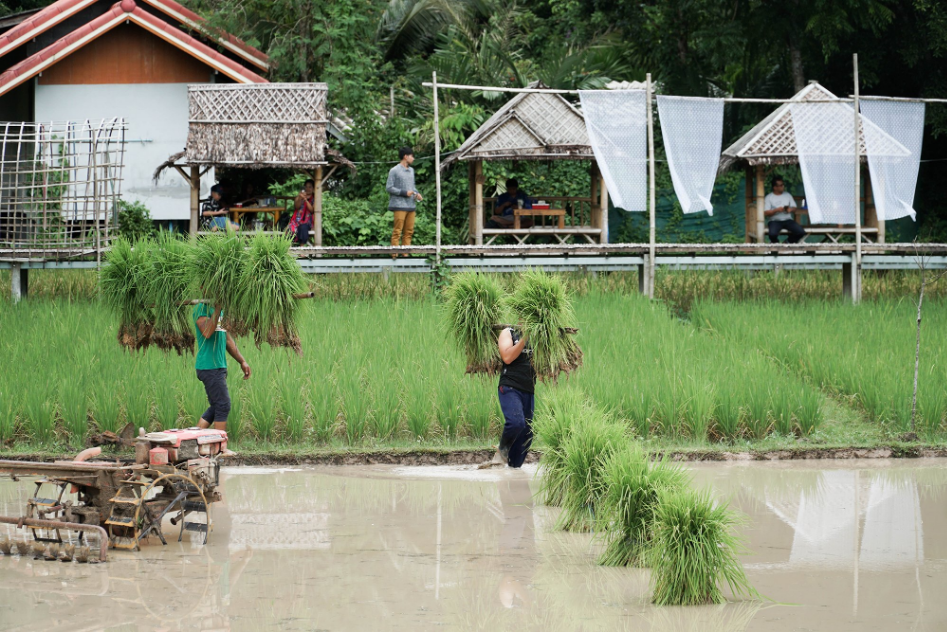 Kasemsuk Farm is an organic farm that is open for tourists to go enjoy the fresh air and green rice fields while having some drinks and food or taking photographs to show their friends.
Apart from offering a beautiful place to relax in, this farm focuses on sharing agricultural knowledge from the sufficiency economy philosophy of His Majesty King Rama 9. If you have limited time in the province but still want to see rice fields, this place is a good choice because it is only 90 kilometres from downtown Nakhon Si Thammarat. If you're staying in Nakhon Si Thammarat Town, you can easily come out here for a day trip as it just takes an hour for driving…no need to hurry!
Location : 197 Moo.3 Prik, Thung Yai, Nakhon Si Thammarat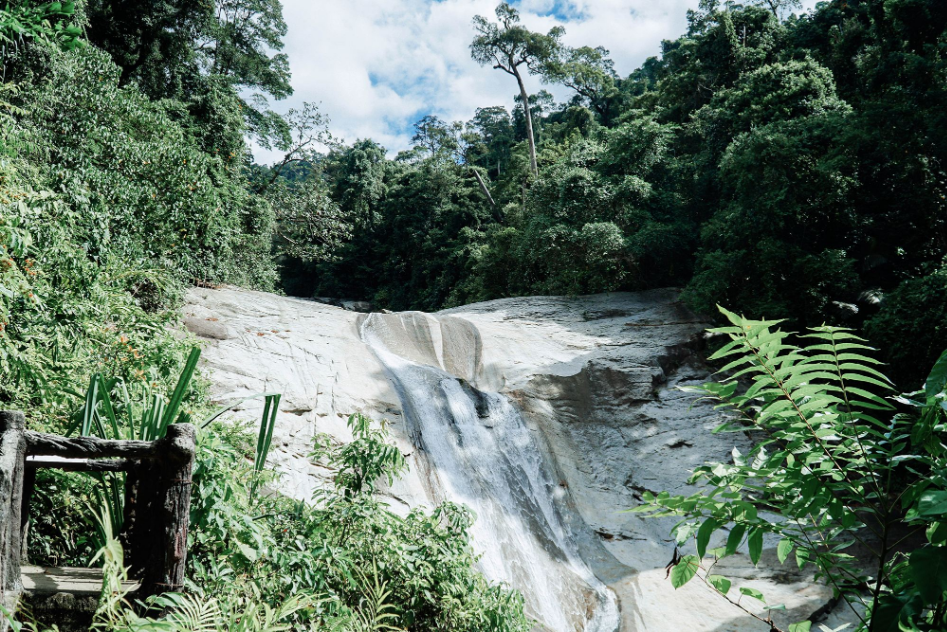 This impressive natural tourist attraction is located in Kao Luang National Park. Phromlok Waterfall is considered one of the most beautiful waterfalls in Nakhon Si Thammarat, surrounded by fertile forests and many species of trees. It is situated near Phrom Kiri district with its water source coming from the Kao Luang mountains. The highlight of the waterfall is a wide stone platform where visitors can sit and relax or have a picnic. For adventurous tourists, there is also forest route to walk to see more of the ecology of southern Thai forests.
Location : Close to Phrom Kiri district. From Nok Tha Leaw 4 intersection, turn left and go straight along 4132 road Ban Nok Ta- Phromlok Waterfall about 5 kilometres.
4. Ban Tan Khun Rattawutvijarn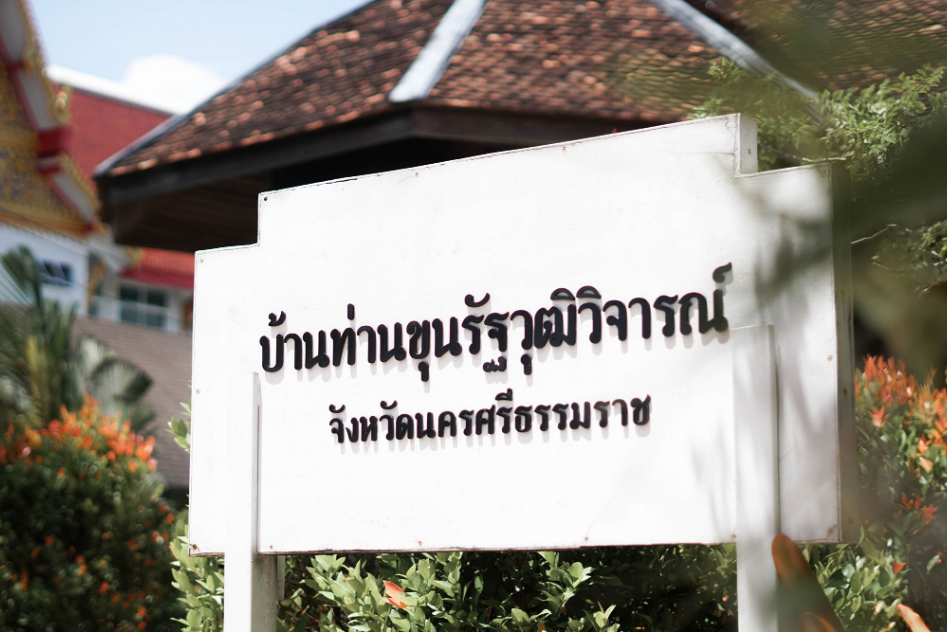 A historic architectural site that's over 100 years old, this home once belonged to Tan Khun Rattawutvijarn or Nai Kien Malyanon, the sheriff of Klai district. Both the outside and inside of the house have been preserved in original condition. This style of house is called pan yha (hip roof). And there is also an exhibition of historic home goods. The house is open for anyone who would like to study about the lifestyle in Nakhon town in the olden days.
Location: Starting from Highway No. 401 heading into Nakhon Si Thammarat district, Ban Tan Khun Rattawutvijarn is located on the opposite of Wat Maha Tat Woramahawihan.
If you want to compare this province with others, Nakhon Si Thammarat is actually the second largest province in southern Thailand, so it is pretty hard to see everything at once! One visit to Nakhon Si Thammarat is never enough to fully learn about this fascinating province but that's okay…you'll always find new things to explore every time you visit!