Thailand is renowned as one of the most well-known and stunning dive sites in the world. Diving and exploring under the sea in Thailand is one of the valuable experiences that Local people and foreigners do not want to miss.
They are able to enjoy many fun activities that cannot be experienced elsewhere like Island hopping, exploring both the beautiful white Beaches and stunning marine life under the sea in both the Andaman sea and the Gulf of Thailand. The four amazing diving spots that are recommended for tourists are:
Similan Islands, Phang Nga Province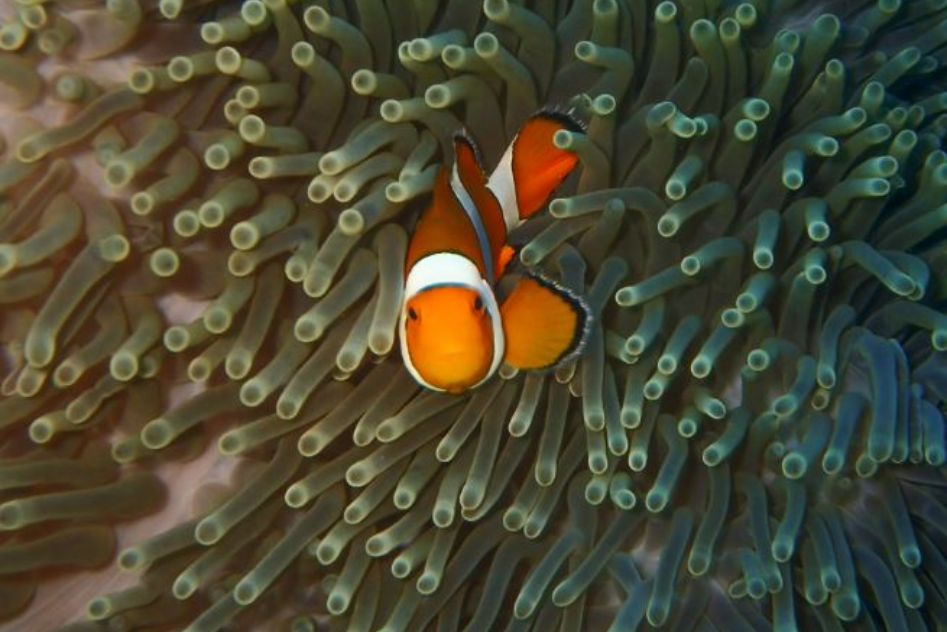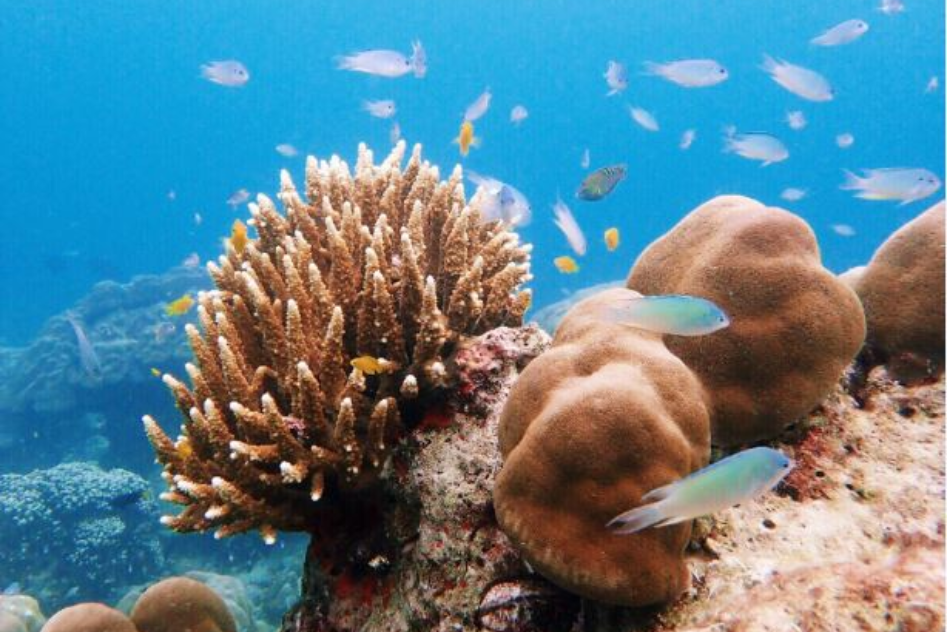 Similan Islands, a Group of Islands in the Andaman sea off the west coast of Thailand, has over ten beautiful diving spots which make this Island one of the top ten popular dive sites in the world. Another highlight of this Island is under the clear blue water and beneath the waves.
tourists will have choices to select whether they'd like to go for Snorkelling at Hin Rue Bai Duck Bay (the Sail Rock), Beacon Reef, and behind Koh Miang or go for scuba diving at many many deep-sea diving sites like Koh Bon, Christmas Point, Fantasy Reef, Beacon Reef, Laem Prapakarn Cape, Pusa Rock, Hin Sarm Gon Rock, Hin Dok Mai Rock, Hua Koh Miang, Suan Pla Lai, Sunchalarm, and the Great Wall of China.
tourists will be able to experience several different types of coral reefs, school of fishes, and might possibly see many interesting marine creatures that are elusive such as Silvertip sharks, Whale sharks, Lion fishes, Manta rays, etc.
Best time to visit: the middle of October through the middle of May.
Phi Phi Island, Krabi Province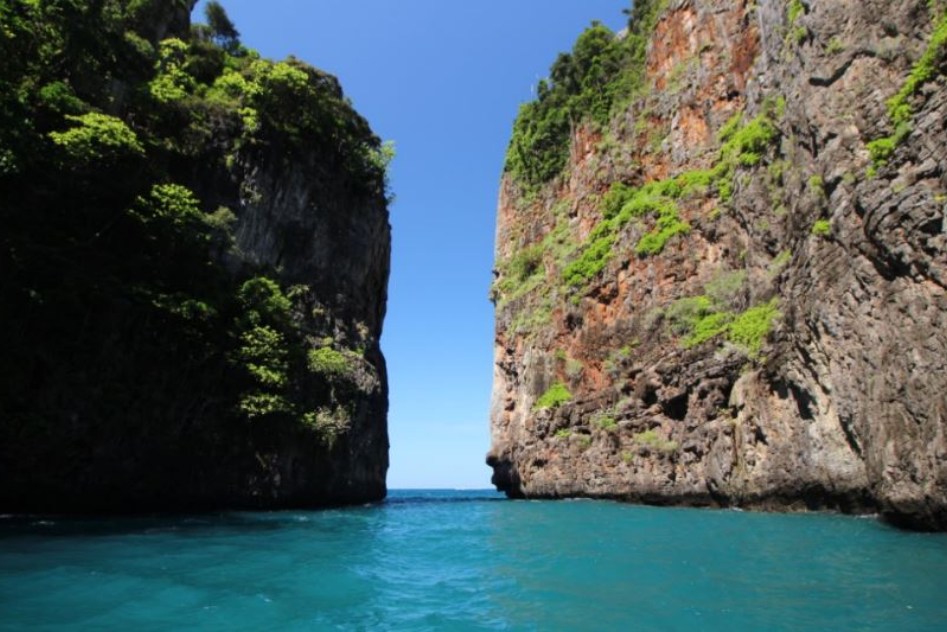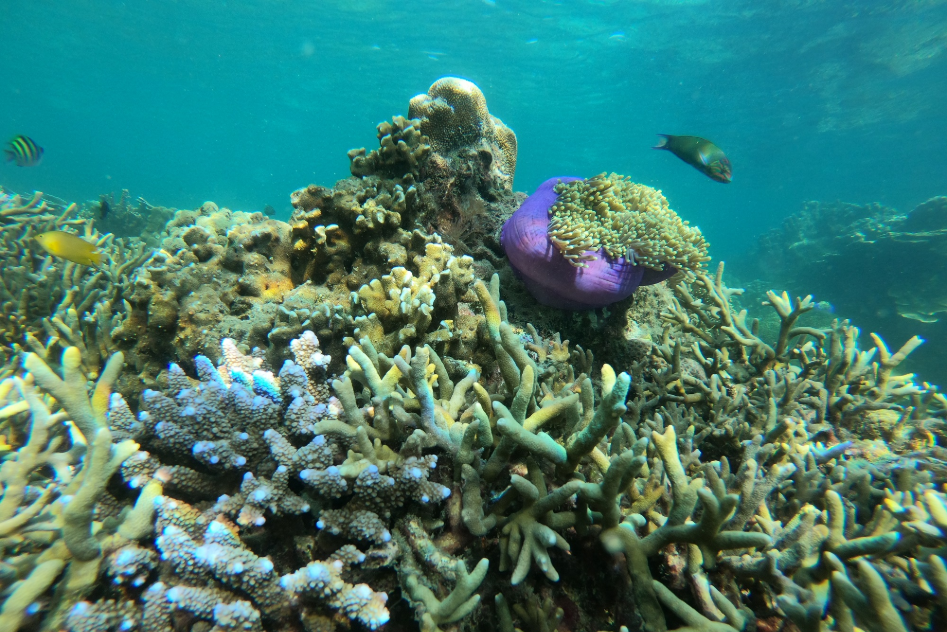 Phi Phi Island, located in the Hat Noppharat Thara national park, is an island Group between the Islands of Phuket and the straits of Malacca Coast of Thailand. It is one of the popular diving destinations in Thailand to visit which also offer several activities for tourists to do. Tourists will be stunned by the rich environment of bleached Beaches, jungle views, and clear blue water which make them revisit this Island again.
Although the scenery from the surface is stunning, beneath the waves are much more interesting than that. There are many living creatures under the sea as well as medium-sized coral reefs which make Phi Phi Island become one of the world's best diving spots. One of the activities that tourists should not miss is to scuba dive to see several beautiful coral reefs in the diving spots which are Phi Phi Don, Maya Bay, Pi Leh Bay, and Bamboo Island.
Moreover, tourists will have a chance to enjoy seeing the rare marine creatures like Leopard Shark, Manta Rays, as well as Short-bodied pipefish which are hardly found in southern Thailand.
Getting to Phi Phi Island is pretty easy. You can buy a package tour from tour agents at Krabi, Ao Nang Pier, and Ao Chalong Pier, Phuket in which the tour agents will provide you with the speedboats to Travel, depending on the tour package you bought.
Best time to visit: the beginning of December through the end of April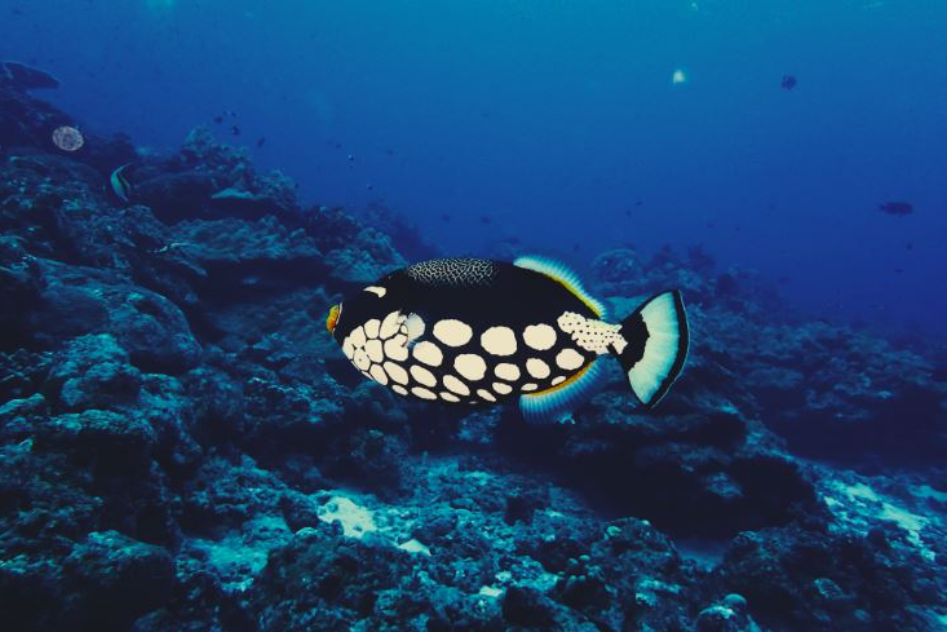 Koh Chang, known as elephant Islands, is the second-largest Thai islands after Phuket and is one of the most beautiful Thai Islands in the Gulf of Thailand. If tourists prefer to snorkel or scuba dive to see the stunning view and experience various types of coral reefs, Koh Rang, a small Island located in Koh Chang, is the destination.
There are two preferences for tourists to choose either to snorkel or scuba dive in Koh Chang, which consists of many small and large Islands like Koh Rang Yai, Koh Rang Lek, Koh Kra, Koh Tien, Koh Thong Lang, Koh Yak, Koh Sam Pee Nong, Koh Ma-Pring, Koh Tun, Koh Kum Pan, etc.
Best time to visit: October through May
Koh Samet, Rayong Province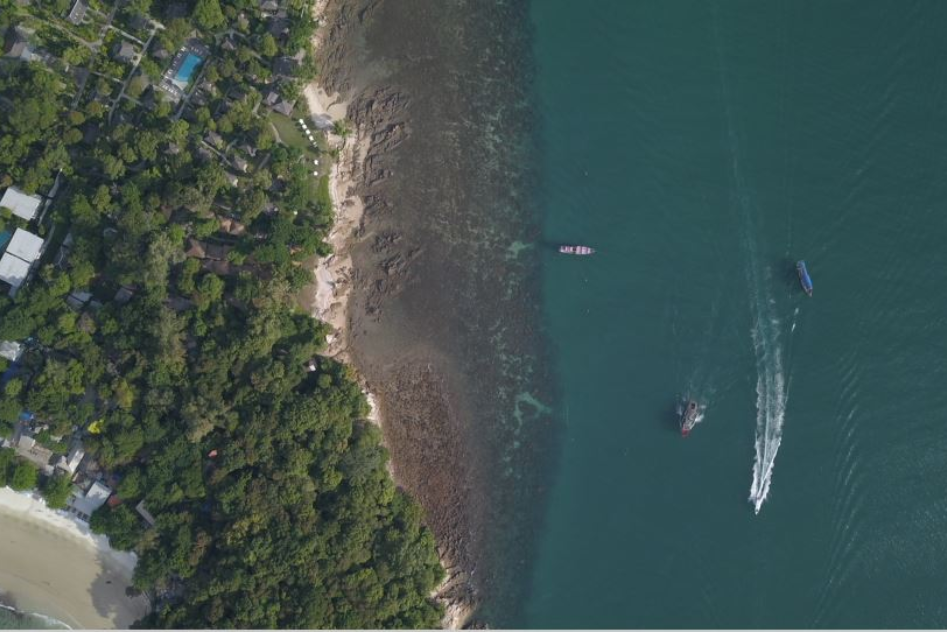 Koh Samet, one of the eastern seaboard Islands of Thailand, is very famous in terms of the stunning views and marine lives under the clear blue sea. tourists can take a Trip along the Beach to see colourful coral reefs that lie under the water through the speedboat.
There are many diving spots around Koh Samet that tourists can choose whether to snorkel at Koh Talu, Koh Kudee, Koh Mun Klang, Koh Mun Nai, Koh Mun Nork, etc.or to scuba dive at Koh Chan. They can possibly see various kinds of corals at Koh Samet, including Cauliflower Coral, Foliose Coral, Table Coral, Knobbed Hump Coral, and much more.
Best time to visit: the beginning of September through the end of April