Explore Thailand's east and be fascinated by the aromatic sweetness of numerous tropical fruits in Chanthaburi, then take a deep breath of fresh air in Rayong.
The greatest time to visit Chanthaburi is from May to July, when the fruit orchards are brimming with a variety of tropical fruits. Various fruit orchards provide an all-you-can-eat fruit Buffet, an orchard tour on an open-sided shuttle bus, and edutainment activities revolving around durian and other notable fruits of Chanthaburi. Embrace new experiences while learning more about durian varieties, how to select ripe durian and mangosteen, and how to peel salak like a pro. Save the date and take advantage of the opportunity to feast on bountiful tropical fruits and shop till you drop in Chanthaburi during the three-month harvest season.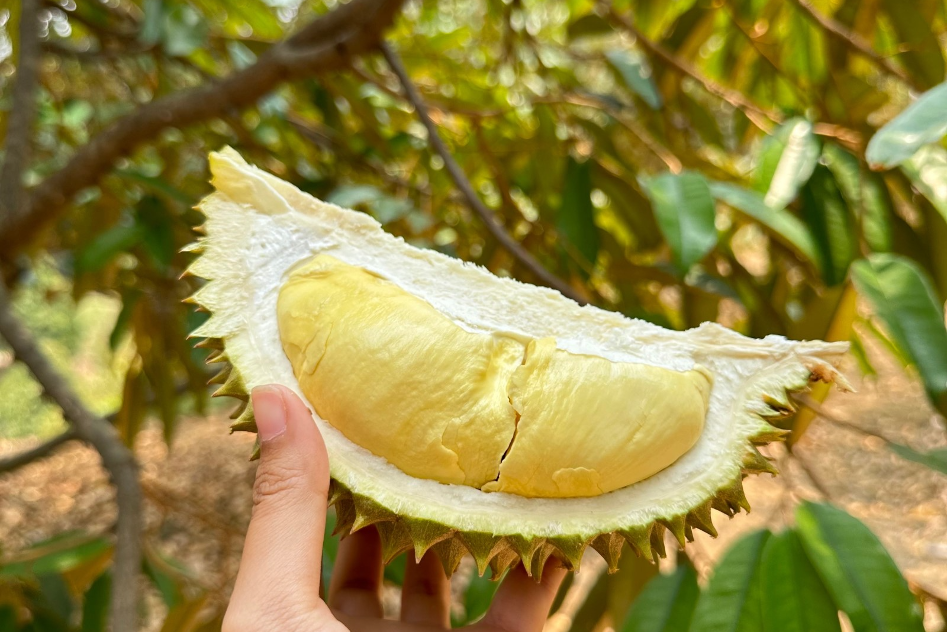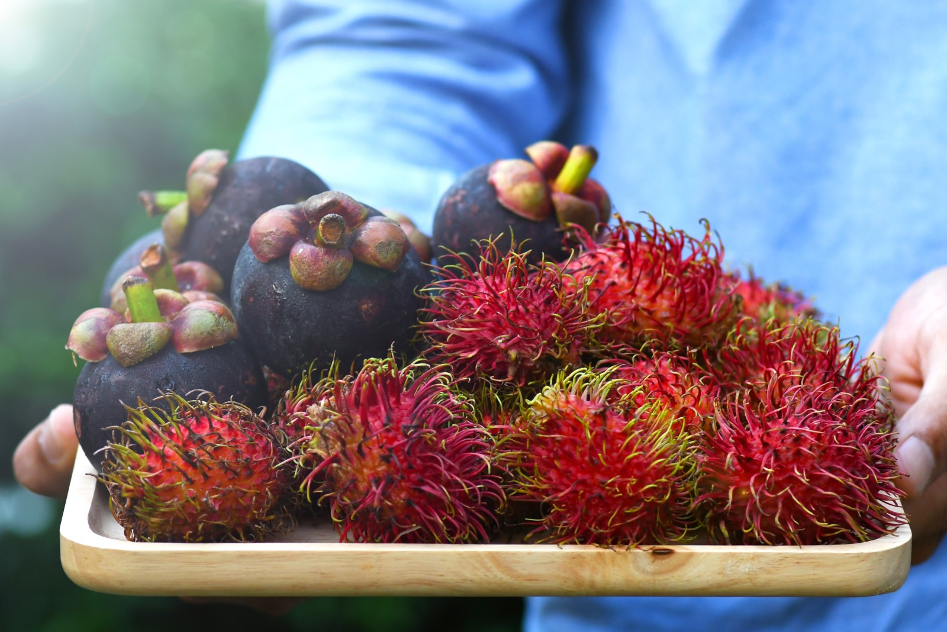 Besides more than ten fruit orchards open to tourists, Chanthaburi is also home to the 'Kung Krabaen Bay Royal Development Study Center,' a conservation learning center and eco-tourism attraction. The highlights are the Kung Krabaen Bay Mangrove Forest Education Center and its wooden bridge walking trail, which takes visitors into the unique mangrove ecology. Along the trail, you'll see mangrove shrubs and trees, including kong Kang (tall-stilt mangrove), Samae (River mangrove), Lamphu (apple mangrove), Fad (white-flowered black mangrove), and Prong (spurred mangrove). Watch the bright male fiddler crabs display their huge claws and look for the big-eyed mudskippers skipping across muddy terrain. Many marine creatures regard mangrove forests as their home and nursery habitat, where they spend their early stages of life. Photography enthusiasts should not miss the Kung Kraben Bird Watching Tower, which offers a stunning 360-degree panoramic view of the surroundings.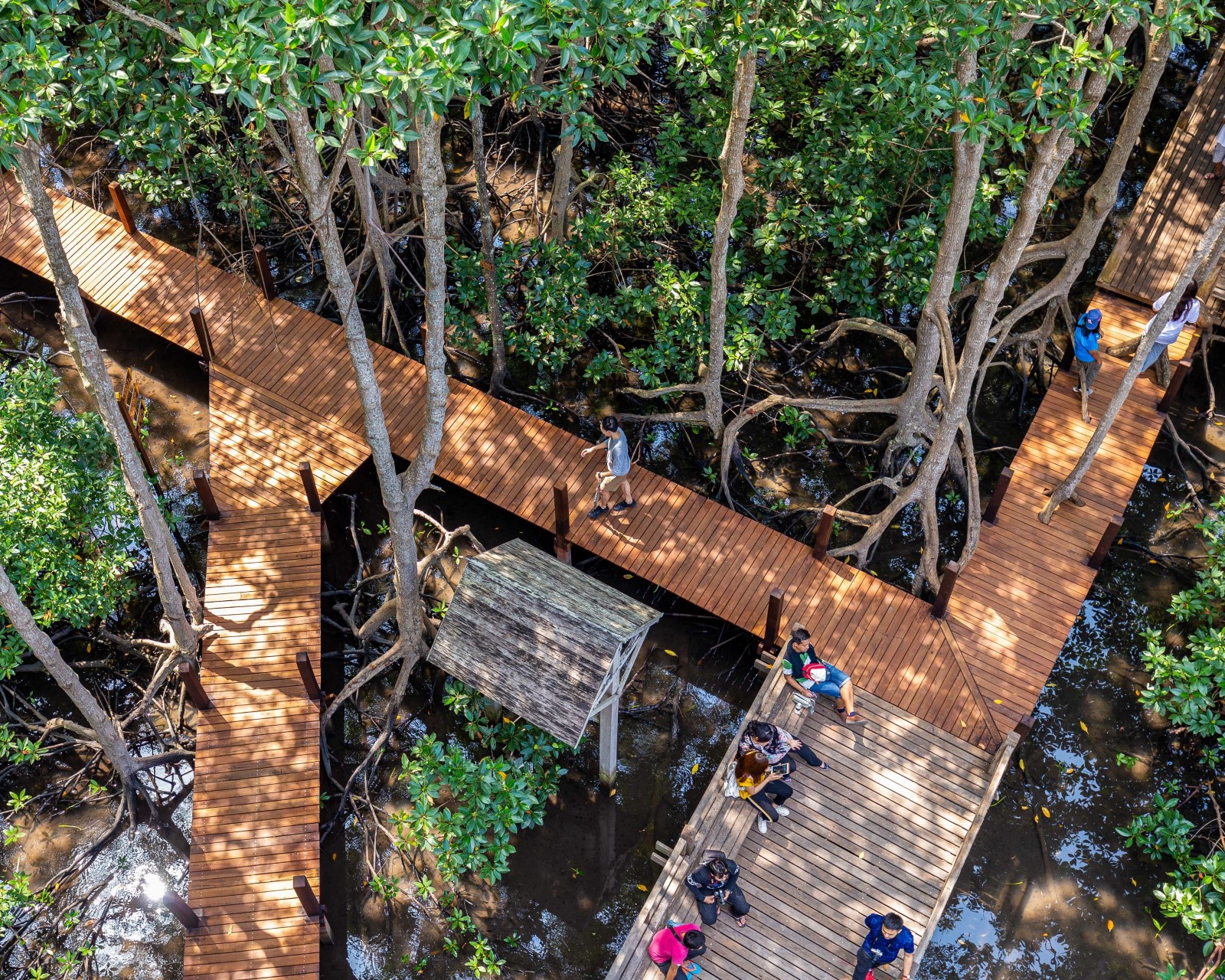 Make this journey even more memorable by taking an intriguing side Trip to Rayong, Chanthaburi's neighboring province, for more fruits and excursions. nature lovers and explorers have all fallen in love with the 'Rayong botanical Garden,' which offers an endless list of things to see and do, such as joining a Boat tour to observe the sought-after Samet tree, also known as the paperbark tree, kayaking, Cycling, or camping. You may put your dog on a leash and go for a leisurely stroll or let your love shine through your pre-Wedding photoshoot with the gorgeous greenery as a backdrop. The possibilities are endless.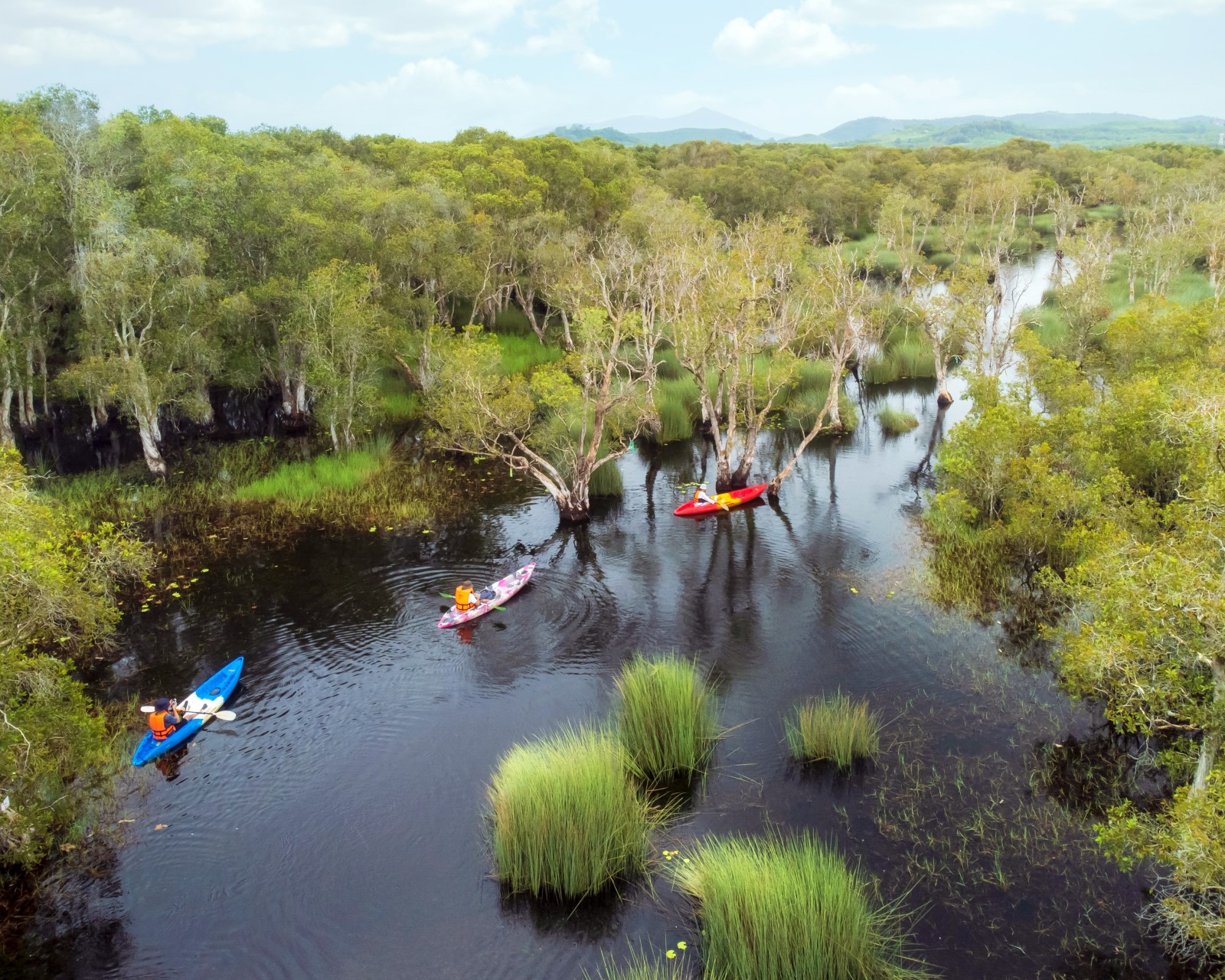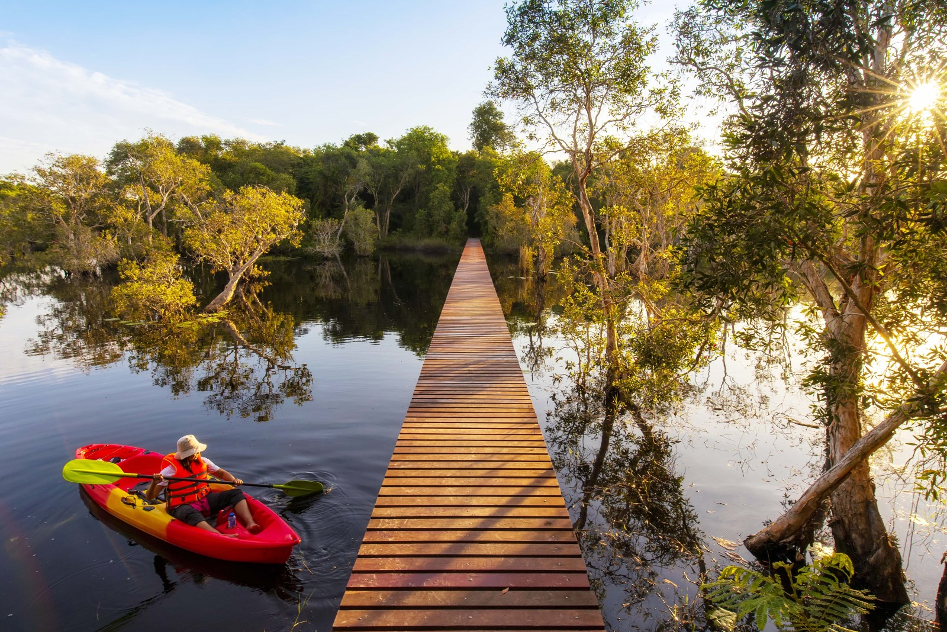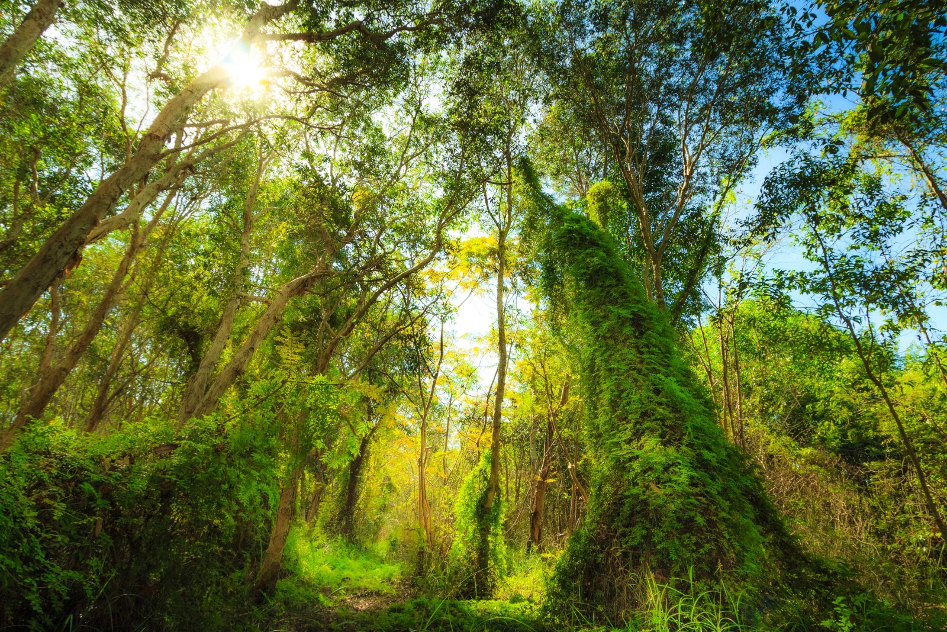 The Rayong botanical Garden, which spans over 1,520 acres of swamp, is home to over 400 varieties of native and rare plants and trees. The 3.2-kilometer nature study trail covers four Islands. Two of Chamuang Island's most notable features are the Chamuang trees (garcinia cowa) and Pah Pru, or peat swamp forest. Taew Lek Island welcomes all guests with its famed Samet tree. kok Island is rich in carnivorous plants, herbs, and rattan forests. Mai Nam Island is known as Ko Narok (Hell Island) due to its abundance of thorn shrubs and trees.
The Rayong botanical Garden can be visited for an entire day, and overnight camping is also available. Take both the land and water routes if you have the time for a unique experience in contrasting settings.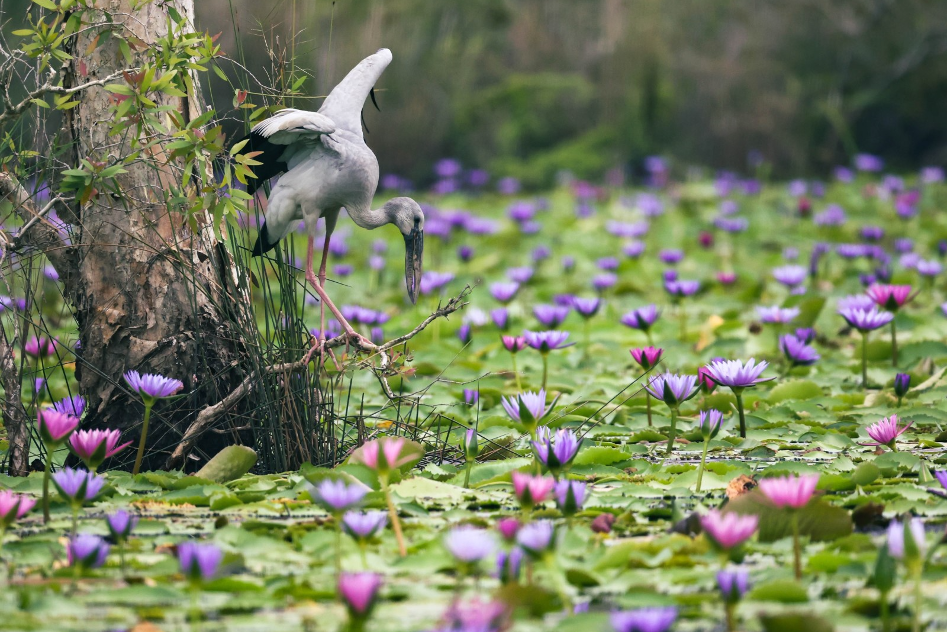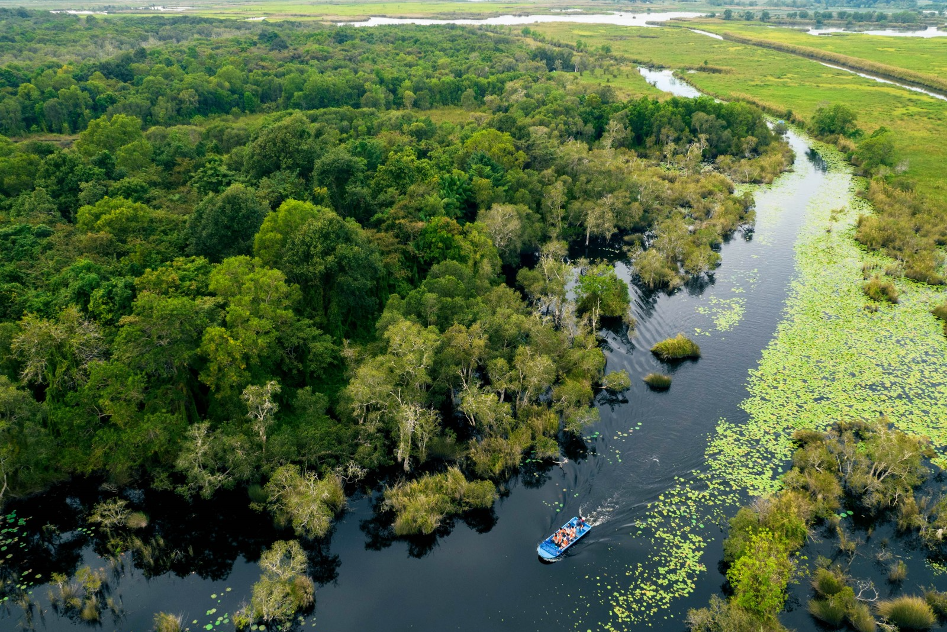 Thailand's east has much to offer, from delectable fruits to lush forests. Chanthaburi and Rayong duo City Trip double the fun as you can satisfy your adventurous spirit while gratifying your craving for seasonal tropical fruits.
P.S. Be a responsible traveler! Avoid using single-use plastic items, and bring a reusable water bottle with you. Reduce your waste, avoid littering, and respect the environment and the Destination you are visiting.