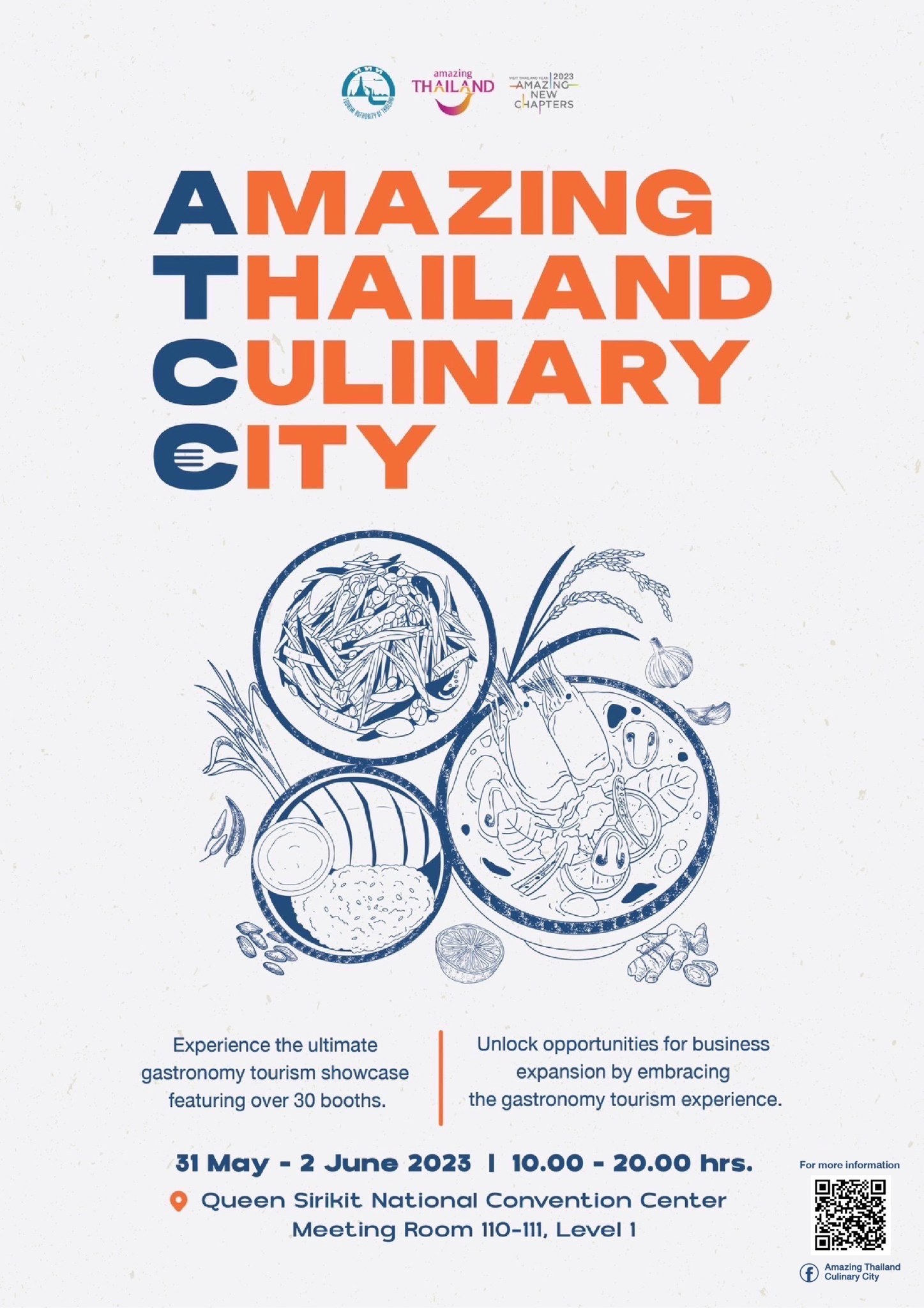 Pay us a visit! Amazing Thailand Culinary City
Experience the new wave of gastro-Tourism with over 30 great booths covering City Dining Experience, Farm to Table and Culinary Cooking as well as an incredible exhibition featuring Hidden Dishes from all 5 of Thailand's regions and a series of great workshops.

From 31st May – 2nd June 2023
From 10.00 – 20.00 hrs.
Queen Sirikit National Convention Center (QSNCC)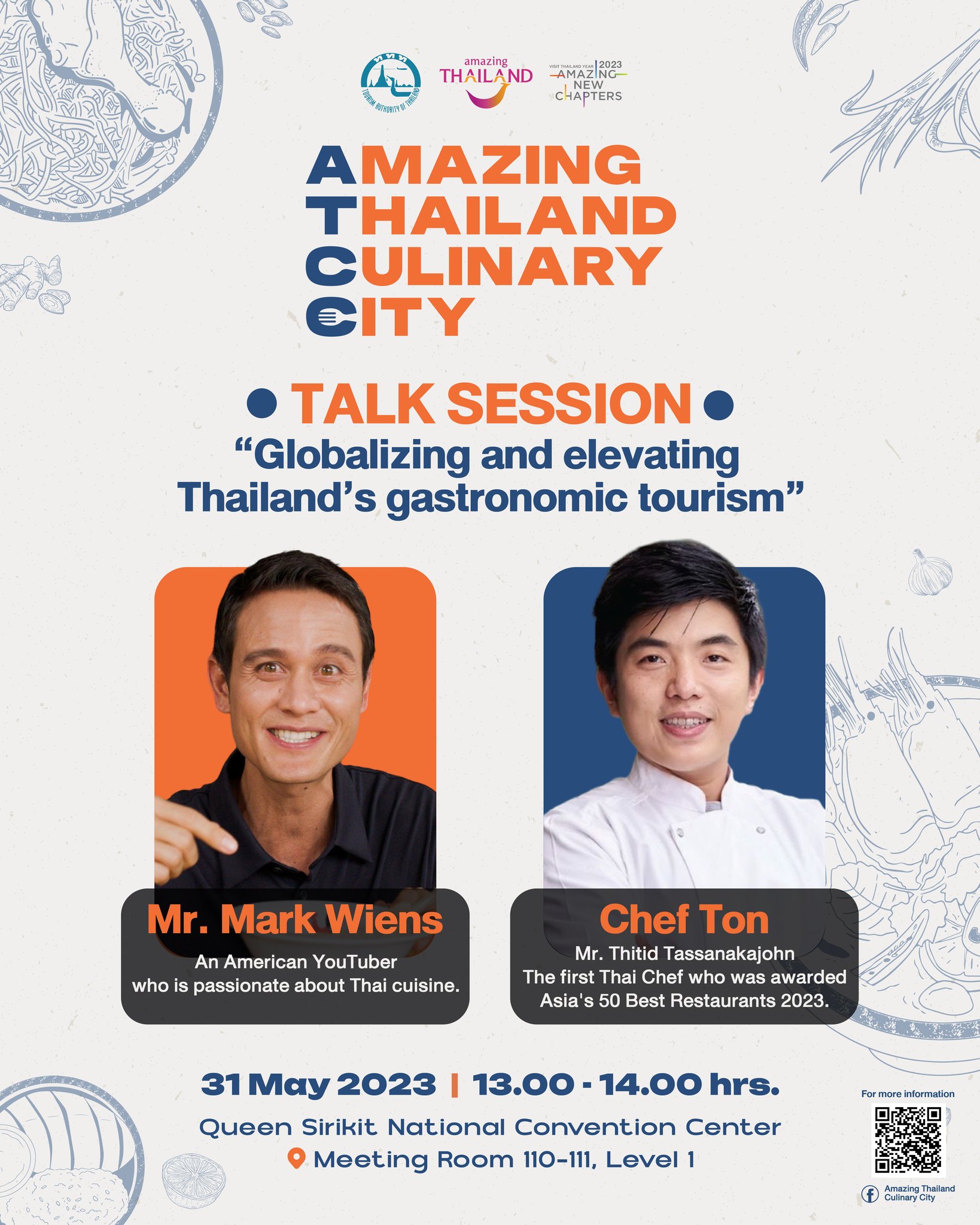 Don't miss out on what this innovative EVENT has to offer. Pay us a visit!

This 31st May, prepare to meet with a pair of special guests who are ready to share their gastro-Tourism experiences.

Mark Wiens, international YouTuber and fervent Thai Food Lover gives his views on elevating and promoting Thai CUISINE.
Chef Ton Thitid, renowned chef and judge of TOP CHEF Thailand talks about his exploits as a global advocate for Thai CUISINE.

31st May 2023
From 13.00 – 14.00 hrs.