Thailand is considered one of the countries with the depths of History and full of compelling stories from past to present. museums in Thailand are considered as one of the tourist attractions and a place to learn History, science, and Culture through various exhibitions for those who are interested. Today we would like to recommend 5 popular museums in the centre of Bangkok that should be visited once you are in Thailand - but where are we going? Hop on!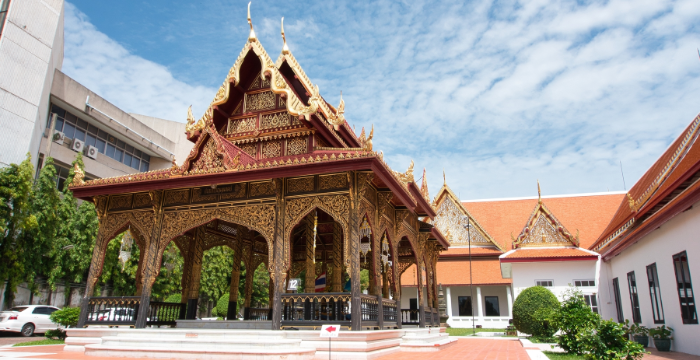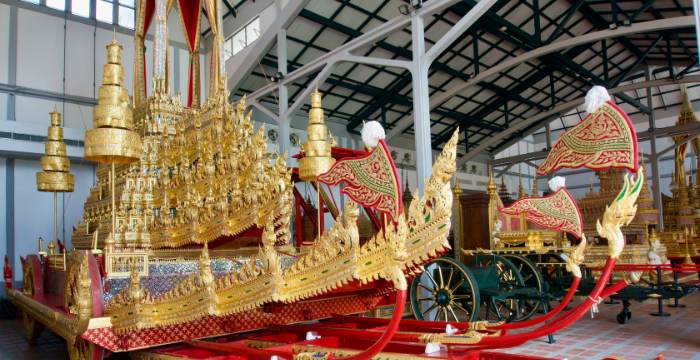 The Bangkok National museum or the Royal Museum is the first museum in Thailand built in 1887 and located in Boworn Sathan Mongkol Mansion or Wang Na (Front Palace) in the Phra nakhon district. It is a museum of History, art, archaeology, and ethnology. The exhibitions are organised in 4 categories which are Thai national history, art history and archaeology, Thai minor arts and ethnology, and Wang Na ruins.
Address: Na Phra That Road, Grand Palace, Phra nakhon District, Bangkok 10200 (located between Thammasat University and National Theater)
Opening hours: Wednesday - Sunday and public holidays from 9.00-16.00 hrs. (Except New Year and Songkran festival)
Tel.: 02 224 1370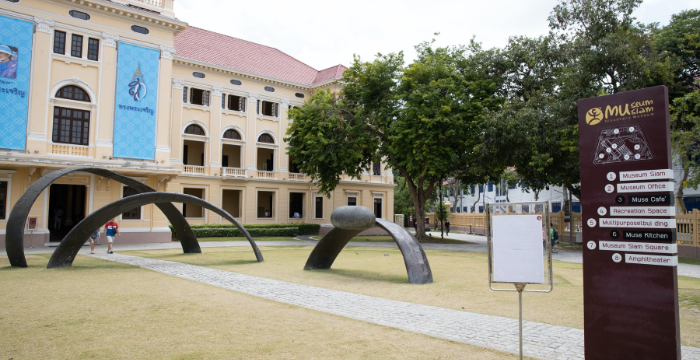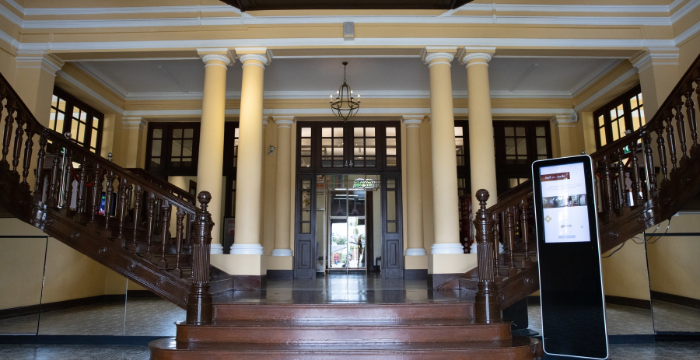 Discovery museum is the first learning museum in Thailand that focuses on creating a new experience of museum touring. Museum siam is located on Sanam Chai Road, Phra Borom Ratchawang Sub-district, Phra nakhon District, Bangkok. Opened on 2 April 2008, museum Siam was established to be a model for a modern learning centre. By presenting the story of Thais from past to present through the combination of media and a variety of technologies which is considered to help enhance the education of Thai people. Especially the visitors who are in their childhood and youth will have the opportunity to learn Thai History creatively. museum siam consists of 3 parts including a permanent exhibition, rotating exhibition and creative learning activities.
Address: 4, Sanam Chai Road, Grand Palace, Phra nakhon District, Bangkok
Opening Hours: Tuesday-Sunday (Closed on Mondays) from 10.00 - 18.00 hrs.
Tel.: 02 225 2777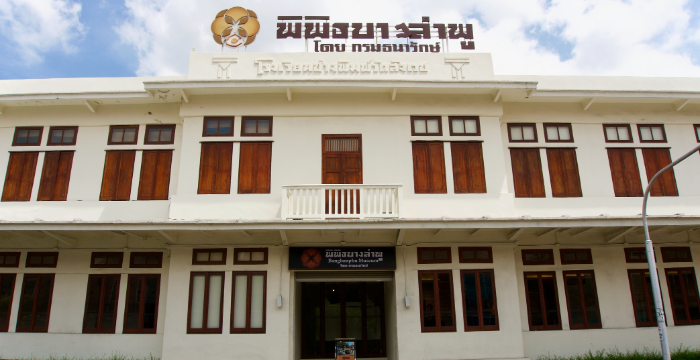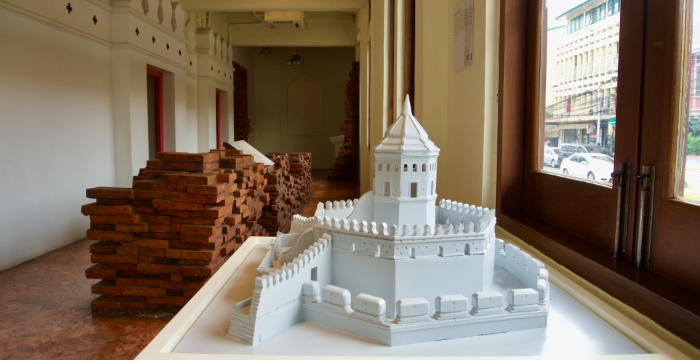 Pipit Banglamphu museum is a cultural learning centre for the community. Located on Phra Athit road next to Banglumphu Canal near Phra Sumen Fort, it was originally a Kurusapa printing house building (Wat Sangwech Printing School), which is the first printer training school in Thailand. Later, the Treasury Department came to renovate the Pipit Banglamphu museum to the modern museum in Order to develop and create a learning centre for cultural studies in Banglamphu community as a new tourist attraction on Rattanakosin Island. It applies the Historical objects to display and storytelling to make the performances of the original Banglamphu way of life more attractive. The inner space is designed in the form of "Universal Design" for everyone to be able to experience including elders, disables, or children. There is also a Braille making for the visually impaired. The Banglamphu museum exhibitions are divided into 2 parts according to 2 buildings which are L-shaped cement buildings and wooden buildings.
Address: Phra Sumen Road, Chanasongkram Sub-district, Phra nakhon District, Bangkok 10200
Opening Hours: Tuesday - Sunday, the 1st-floor exhibition Room opens from 10.00-18.00 hrs. You can walk around the museum by yourself.
The exhibition Room on the 2nd floor opens every 30 minutes, with the first show staff at 10:00 hrs and the last show at 16:30 hrs
Tel.: 02-281 0345-51 ext. 1223, 1224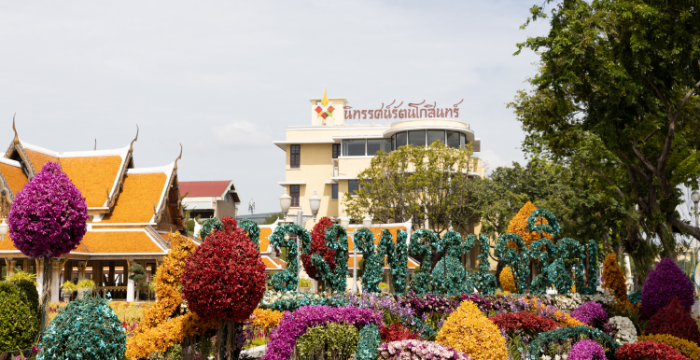 Rattanakosin Exhibition Hall is a learning centre and source of information about the History, art, and Culture of the Rattanakosin era located on Ratchadamnoen Klang Road. It is a 4-story building with an exhibition of its history and profiles through the colourful media to tell various stories of Thai national history which consists of
Grandeur Rattanakosin
The Prestige of the Kingdom
Remarkable Entertainments
Renowned Ceremonies
Graceful Architectures
Impressive Communities
The Colourful Thai Way of living
The Heart and Soul of the Nation
Address: 100 Ratchadamnoen Klang Road, Bowon Niwet, Phra nakhon, Bangkok
Opening hours: Open daily except Mondays from 9.00-17.00 hrs.
Tel.: 02-621-0044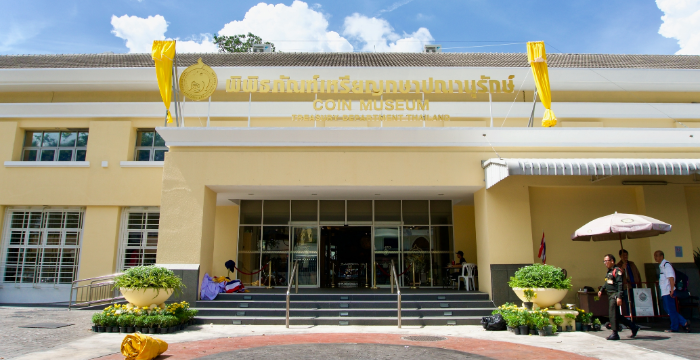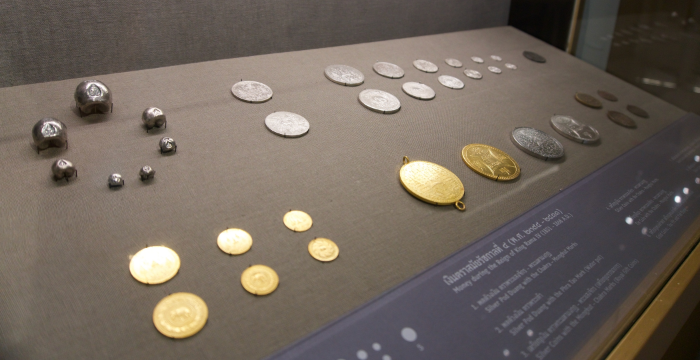 Coin museum was originally a building of the Bureau of Monetary Management which later the Treasury Department renovated to be a coin museum so that people can study about History, value, and importance of coins that have been exchanged since the ancient stone age until the present. Moreover, there is an evolution of the Royal Thai Mint so people can understand history, way of life, society, and economy, etc. through currency since the Funan currency period until now.
Address: Chakkraphong Road, Chanasongkram Sub-district, Phra nakhon District, Bangkok
Opening hours: Tuesday - Sunday from 10:00 - 18:00 hrs. (Closed on Mondays)
Tel.: 02-282-0818