1. Tarutao national park
Tarutao National Park (เขตอุทยานแห่งชาติตะรุเตา) is the first marine national park in Thailand and well known for its History and rich beautiful nature. Situated in the Andaman sea, 40 kilometres from downtown satun and 22 kilometres from the Pak Bara Pier, the Park comprises an archipelago of 51 Islands including 7 big islands; namely, ko Tarutao, Ko Adang, Ko Rawi, Ko lipe, Ko Klang, Ko Batuang, and Ko Bissi. The ideal time to visit is during November – May.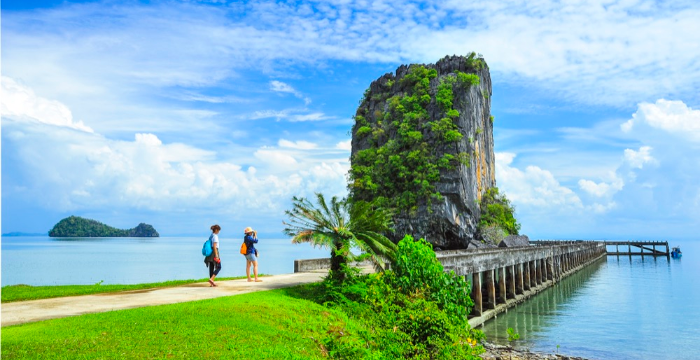 2. Tham Le Stegodon
Tham Le Stegodon (ถ้ำเลสเตโกดอน) is a Cave in the elongated search-result/tagword/li">limestone mountain ranges that is characterised as a tunnel inside the mountain with a 4-kilometre distance extending from the cave's mouth to the end. Inside the meandering cave were found elephant and rhino fossils from the Pleistocene Era. For sightseeing, visitors are required to kayak into the tunnel accompanied by the Park officers and villagers. The tour takes about two hours. It is advised to dress properly for preparing to get wet. Please contact Khun Chuk, Thung Wa Sub-district Administrative Organisation, Tel. 08 4858 5100 in advance before visiting.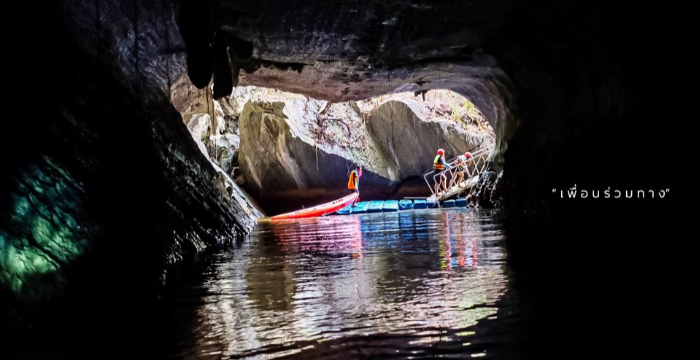 3. Tham Phu Pha Phet
Tham Phu Pha Phet (ถ้ำภูผาเพชร) is the largest Cave in Thailand comprising spectacular stalactites and stalagmites. It features a Roman-styled chamber with a wide terrace in the centre. When gazing up to the roof, visitors will be mesmerised with gorgeous stalactites on the ceisearch-result/tagword/li">ling. The cave's highlight is the emerald light terrace. The tour will be led by the Park officers, and you will be provided with a rental torch. However, the tour is not recommended for people who are allergic to dust.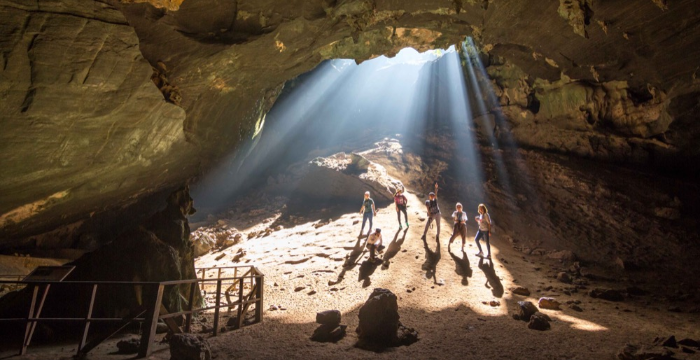 4. Namtok Wang Sai Thong
Namtok Wang Sai Thong (น้ำตกวังสายทอง) is a search-result/tagword/li">limestone waterfall featuring a basin at each layer and having a shape like blossoming water lilies in descending order. The waterfall area is shaded by trees, which is ideal for relaxing. Visitors can enjoy a popular Rafting activity by making inquiries directly to the resort nearby.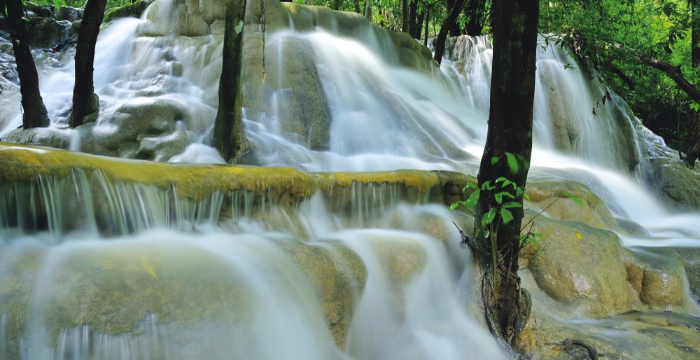 5. Prasat Hin Phan Yot
Prasat Hin Phan Yot (ปราสาทหินพันยอด) is a magnificent search-result/tagword/li">limestone mountain range situated in Tambon Pak Nam, Amphoe La-ngu, satun province, where the Bo Chet Luk community have been assigned to be in charge of Mu ko Phetra national park's tourism. To get there: take a Boat ride from the Bo Chet Luk Pier or Hat Phante for about 15 minutes, after that change to a kayak to access the limestone terrain. For sightseeing, please contact tour operators or the Bo Chet Luk community directly.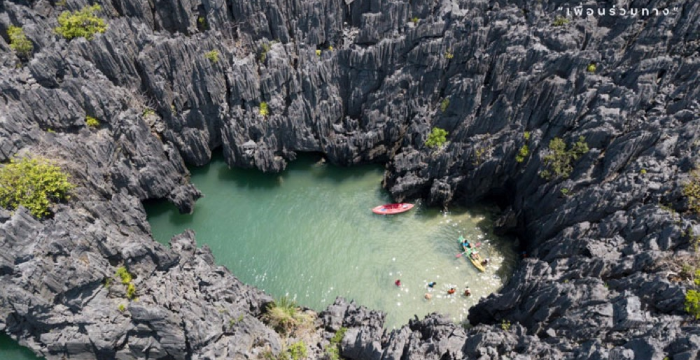 6. Sanlang Mangsearch-result/tagword/ko">kon
Sanlang Mangkon (สันหลังมังกร), a tombolo or a strip of sand dune shaped like a dragon's spine, is a natural phenomenon amidst the Andaman Sea that will appear when the tide recedes. The sand dune originated from the deposits of over a million seashells that formed a meandering path. There are two ways to access the attraction:
Take a Boat ride at Tan Yong Po for about 20-30 minutes.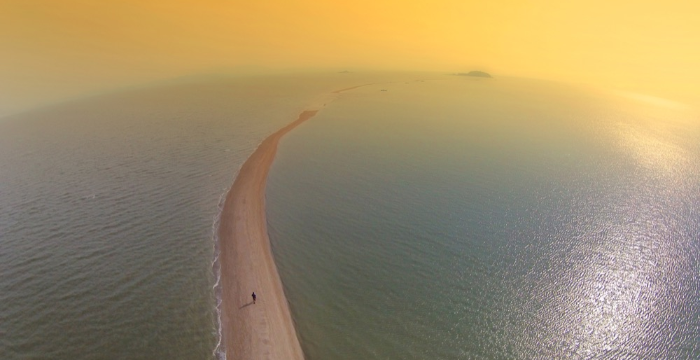 7. satun National museum (Kuden Mansion)
Satun National Museum (Kuden Mansion, built in the Colonial-European architectural style) (พิพิธภัณฑสถานแห่งชาติ สตูล (คฤหาสน์กูเด็น), situated on Satun Thani Road, Tambon Phiman, Amphoe Mueang Satun, is open from Wednesday to Sunday during 9.00 a.m. – 4.00 p.m. The Museum was registered as a national ancient Monument by the Fine Arts Department and restored to be a national museum of the City with the aim of data collection and showcasing the city's History, customs, traditions and way of search-result/tagword/li">life of the Satun people.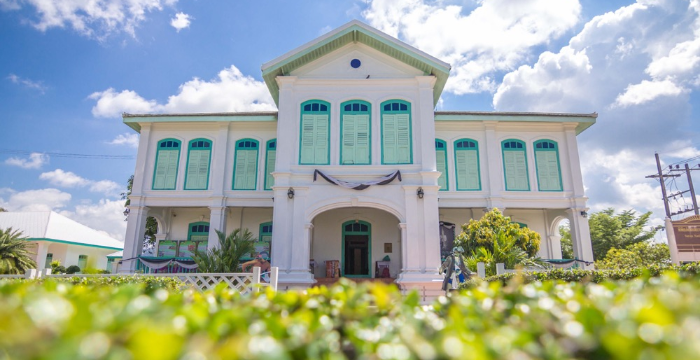 8. Tham Chet Khot
Tham Chet Khot (ถ้ำเจ็ดคต) features a meandering Cave system through the mountain with a stream flowing through it. tourists can sail along the stream inside the cave to witness the beautiful nature and stalactites by a kayak and a rubber Boat for Rafting.

To get there: The cave is situated at Mu 5, Tambon Palm Pattana. From downtown satun, take Highway No. 4137 to the T-junction to Amphoe Manang and turn onto the road to Tham Chet Khot.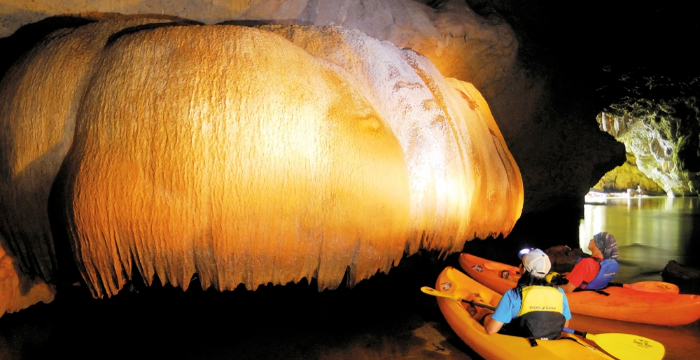 9. search-result/tagword/ko">ko lipe
Ko Lipe (เกาะหลีเป๊ะ), a popular Destination of both Thais and foreigners. The Island provides an Accommodation service by private operators. The highlights include reefs around the island, beautiful bay coastline, soft powder-like sandy Beach, especially, the stunning beauty of Ao Pattaya, which embodies curvy, white powdery sandy beach and Hat Chao Le. Both beaches are reachable in about a 15-minute walk.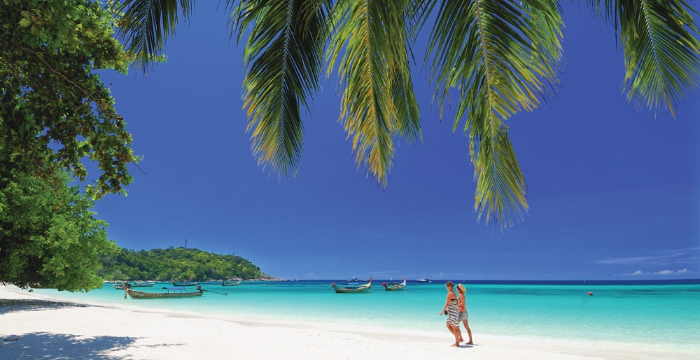 10. Mu search-result/tagword/ko">ko Phetra national park
Mu Ko Phetra National Park (อุทยานแห่งชาติหมู่เกาะเภตรา), is located on the western shore in southern Thailand near the Strait of Malacca on the Andaman coastline comprising numerous major Islands; namely, Ko Phetra, Ko Lidi, Ko Bu Lon, Ko Khao Yai, Ko La Lo Baentae, Ko Lao Liang, and Ko Prao Ma. Ko Bu Lon, 22 kilometres from the Pak Bara Pier, features white clean sandy Beaches, swimmable crystal clear sea, and plenty of spots for Snorkelling and scuba diving; it is recommended for tourists who prefer a quiet beach.