Food
Bangkok Halal Kitchens
Premium and unconventional Halal menus!! Delivered to your door, from our halal certified kitchens in Soi Thonglor (Sukhumvit 55).
---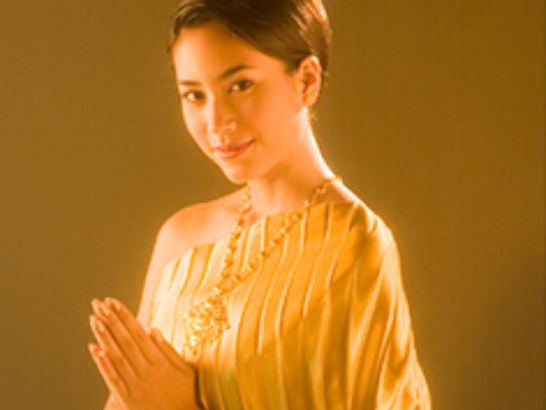 Article
Utilities & Services
UTILITIES & SERVICES:Electricity The electric current in Thailand is 220 Volt AC (50 cycles) throughout the country.
---
Shop
Ban Rak Batik
Manufacturer and supplier of readymade batik with making-to-order services
---
Stay
Dhevan Dara Beach Villa Kuiburi
Spa, Wi-Fi services in the common area so you would not be disconnected from your friends and family members, 24-hour reception desk ready for check in and out services along with any other assistances
---
Shop
Yui Batik
Batik with making-to-order services Open daily from 1000-1800 hours
---
Tour agent
VACAY THAILAND
Vacay's cooperation is a renowned tour operator in Thailand. We consider that the key to Success in the travel business is by offering professional services to go beyond our clients' hopes as a priority. The motto of the company emphasizes...
---
Shop
Ban Pha Thai
Center of quality silk sold in cheap prices The store also offers women's clothing design and tailoring services Open daily from 0800-1800 hours
---
Stay
The Aetas Lumphini
AETAS Lumpini Hotel & Serviced Apartment has good facilities, staff and services that cater to both business and leisure travelers. Traveling to ; Our reception staff are always available to help with advice and travel information.
---
See & Do
Songkhla Lake
This lake is the largest lake in Thailand covering an area of approximately 80 kilometers long and 20 to 25 kilometers wide in Songkhla and Phatthalung Provinces. In addition, it is the only natural, fresh-water lake in Thailand. Several islands...
---