Stay
Dhevan Dara Beach Villa Kuiburi
Spa, Wi-Fi services in the common area so you would not be disconnected from your friends and family members, 24-hour reception desk ready for check in and out services along with any other assistances
---
Stay
Anantara Lawana Resort & Spa
This accommodation is a 1-minute walk from the beach/waterfront. Anantara Lawana Koh Samui Resort offers 5-star luxury with modern Thai-style suites and spacious villas. The resort has a first class spa. Dining room with panoramic views. An...
---
Stay
Thai Garden Resort
Thai Garden Resort Pattaya is located in North Pattaya just 1 km away from Pattaya Bay, walking distance to Terminal 21 Pattaya, and a total of 227 4 stars standard rooms ready to provide a relaxing comfort home away from home.
---
Stay
Star Hotel
- Offers a variety of meeting rooms and supports all meeting sizes, including equipment to accommodate meetings, seminars, weddings, company events - Premium fitness center in Rayong such as cardio, body stretching course (strength training) and...
---
Stay
Siam Bayshore Resort
Siam Bayshore Resort is the perfect blend of cost effectiveness and comfort providing a well designed amenities accommodating your every needs with a unique calming atmosphere. Nearby tourist attractions are the Pattaya Hill Hop (0.4 km.) and...
---
Stay
Intercontinental Hua Hin Resort
The InterContinental Hua Hin Resort is a luxury resort located by Hua Hin Beach. It is a 2 and a half hour drive from Bangkok. The rooms are split into 2 separate wings:The Beach Wing and BluPort Wing, which are located opposite the main resort...
---
Stay
Hotel Together
All rooms comes with a view of those surrounding mountains, great atmosphere, close to nature. The hotel is about 3 kilometers from Pak Chong District and Pak Chong Night Bazaar. Kitchen is also available. 7 ft king size bed
---
Stay
Baan Talay Dao Resort
>The resort is in the middle of Hua Hin's natural surrounding and tranquility close to Kao Takiab. Taking just 5-6 km traveling from Hua Hin's Night Market on Petchkasem Road to the city center (Nhongkae-Tha Takiab Road) to the resort >Providing...
---
Stay
Dusit Talai Resort
Warm and welcome service. Friendly and helpful staffs. Beautiful nature with nice ambience.
---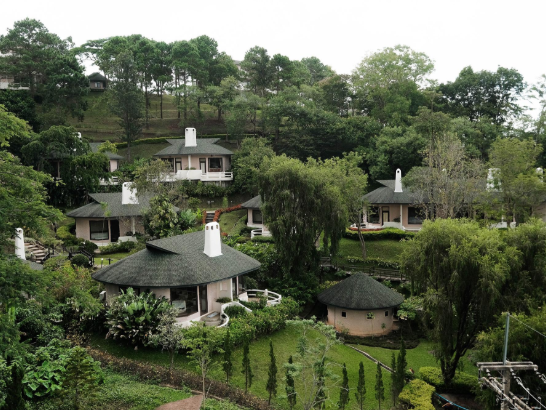 ---