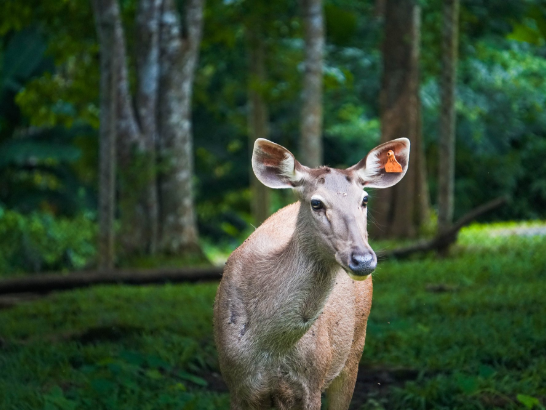 Article
Khao Kho Open Zoo - Phetchabun
Not only the rarest kinds, but also general kinds of wild animals also roam around the Zoo for visitors to admire their adorable posture and behaviour
---
See & Do
Songkhla Zoo
Travel from Hat Yai to Songkhla Zoo and spend time feeding different types of animals which include hornbills, giraffees, and hippos. Buy a ticket to an animal show such as seal and tiger.
---
See & Do
Phuket Zoo
Located on the way to Chalong Bay, the Zoo features a collection of Asian and African mammals and birds. Elephant and crocodile shows are performed daily. The entrance fee is 400 baht for adult and 200 baht for children. Call 0 7638 1337, 0 7638...
---
See & Do
Lop Buri Zoo
A 25-acre zoo is well known for its interesting residents: Asian and Australian birds and mammals. The most striking feature of the zoo is the unusual family of three tigers and four dogs who live harmoniously together in the same quarters. The...
---
See & Do
Nakhon Ratchasima Zoo
Covering an area of 545 rai (218 acres), the zoo is one of the most modern in Asia. The enclosures are large and landscaped by section to match the habitat of each animal most of which have come from Africa. The most popular animals are penguins,...
---