Shop
Ban Thananchai
Ban Thananchai is a souvenir shop in Nan city that sells arts and handicrafts, the local textile and souvenirs in Nan province.
---
Shop
Prapha Phan Textile
Located in the village of Thong Fhai, Mae Jam District, a garment weaving village with unique patterns, the store offers textiles with Teen Jok pattern, local garment, complete sarong, shirt, skirt, uniform and souvenirs
---
---
---
Shop
Thai Lue Ban Ket Textile Group
Thai Lue Ban Ket Textile Group is a manufacturer of woven fabric products, produced with yarn dyed from natural colors, such as color from bark, leaves, roots and flowers, etc. The products are knitted with unique patterns.
---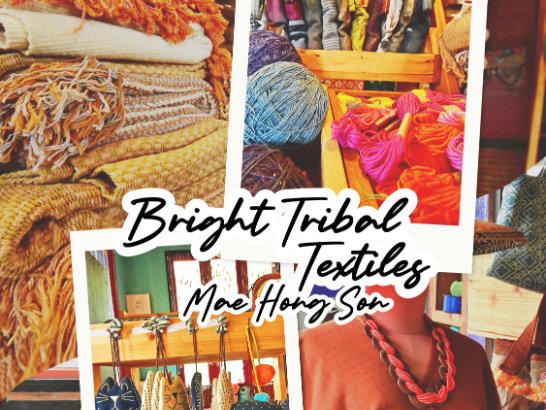 Article
Bright Tribal Textiles Mae Hong Son
It is quite easy, especially for those with something for handicraft, to fall for the bright, colourful, and oftentimes intricate works of handmade...
---