See & Do
Ko Tao
This large island in the Ko Pha-ngan district, is about 45 km from Pha-ngan island, covers an area of around 25 square km and features some incredible beaches with crystal clear water and vast areas of coral reef on all sides, both in deep and...
---
See & Do
Khao Sok National Park
A lofty peak in the heart of the dense jungle, Khao Sok sits at the center of the largest rainforest area in the entire southern region and covers a massive 738.74 square kilometers, including the area to the north of the Rajjaprabha Dam. The...
---
---
See & Do
Ko Samui
Lying around 84km to the west of the Surat Thani coastline, this 247 square kilometer island is mainly flat with mountain ranges towards its flanks, making it perfect for visits all year round. Between February and September is favorable though,...
---
See & Do
Rajjaprabha Dam Reservoir (Chiao Lan)
This clay and stone dam, located in Khao Phang sub-district, is 95 meters high and 700 meters long with a 100-meter-high wall, and features over 100 small islands spread across its vast reservoir. The dam is the south's second multi-purpose dam...
---
See & Do
Ecotourism in Bang Bai Mai Subdistrict
Located in Bang Bai Mai subdistrict, or 'Nai Bang' as it is more commonly known by the locals, this verdant area is home to a natural network of hundreds of small canals which eventually meet the Tapi river. The small but long-standing community...
---
See & Do
Khlong Phanom National Park
This park covers an area of 410.4 square kilometers and features craggy limestone peaks, forests teeming with wildlife and vital marshlands which feed the Tapi river. There are also tourist attractions within the park, the Tham Kaeo and Tham Nam...
---
---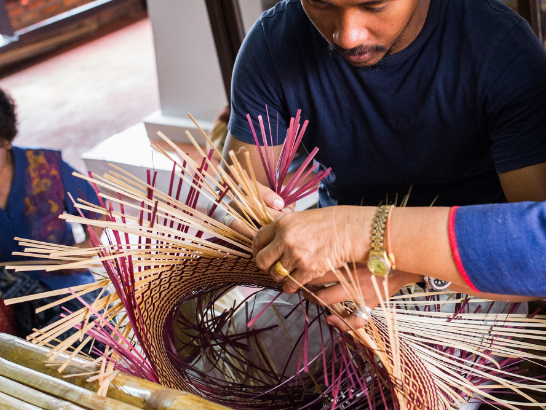 Article
Explore Udon Thani
Talay Bua Dang, or the Red Lotus Sea, is one of the most renowned tourist attractions in Udon Thani. However, this amazing province has a lot of other
---