See & Do
Moei River
Moei River is a natural borderline between Thailand and Myanmar. It is a river of 327 kilometres long, and unlike other river, it flows northward. Its watersource is in Baan Makoe, Tambom Phob Phra.
---
---
See & Do
Mae Kok River
Tourist can rent a boat service to tour around Mae Kok River and enjoy the sights of surrounding area.
---
---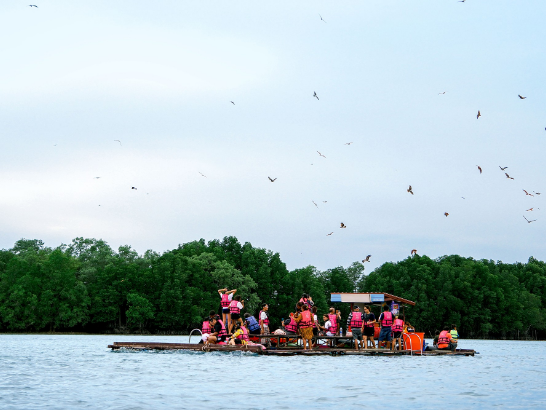 ---
See & Do
Bridge Over the River Kwai
Thanks to several films and books, the Bridge on the River Khwae has become notoriously famous and attracted both Thais and foreigners to the site. If an ordinary black iron bridge can tell a story, you can be sure it's a dramatic one.
---