See & Do
Rayong Aquarium
It is located by the bay of Ban Phe. It is a place to study, make an experiment and research on marine animals and aquatic plants. It is a place that collects beautiful and rare marine animals as well as document of marine resources and fisheries.
---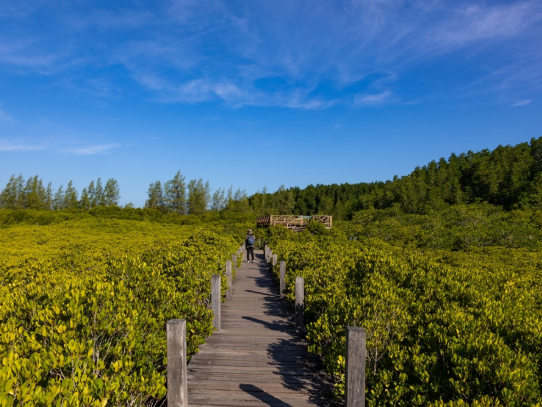 Destination
Rayong
Rayong is a suitable city of visitors who love beaches, seas, wind, sunlight and islands. Koh Samet is the island for beach lovers. Hat Sai Kaew is a beach for having fun and parties, while Hat Praow gives you a peaceful beach. Visitors can also...
---
See & Do
Phra Chedi Klang Nam
Located about 2 kilometres from Rayong city, the pagoda is built at the center of the isle at the mouth of the Rayong River.
---
---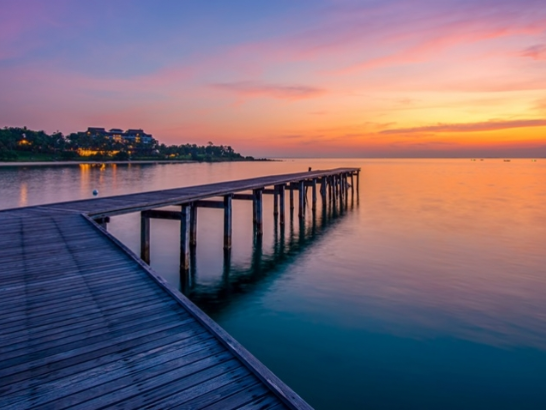 ---
Stay
Star Hotel
Located in the heart of Rayong with shopping malls and a lot of facilities.
---
See & Do
Thai Mangosteen Orchard Rayong
It is an agricultural tourist attraction. There are rambutan, durian, mangosteen and dragon fruit. It offers fruit buffet for 80 baht.
---
See & Do
Hat Phayun and Hat Phla
Hat Phayun and Hat Phala are located approximately 32 and 34 kilometres respectively from the town of Rayong. Shaded by pine trees,
---