---
See & Do
Wat Phra Thong
Situated on Thep Krasattri Road, Thep Krasattri sub-district, this temple is home to a large, gold-covered Buddha image known as Phra Phut. Only half of the image can be seen protruding above the ground and it is considered a sacred image for the...
---
---
See & Do
Thap Lan National Park
Covering Tambon Bu Phram of Na Di, Prachin Buri; Pak Thong Chai, Wang Nam Khiao, Khon Buri, Soeng Sang of Nakhon Ratchasima; and Pakham of Buri Ram, this park has the area of about 2,240 square kilometres or 1,400,000 Rai. It has been established...
---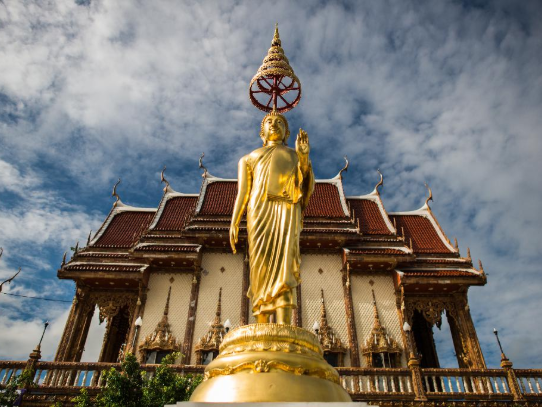 Destination
Nakhon Ratchasima
Nakhon Ratchasima or Korat Thailand is the most prosperous province of the East. Its richness of culture is very interesting since it has its own folk song called 'Pleng Korat.' Nakhon Ratchasima is also important to Thai history. All...
---