---
See & Do
Thap Lan National Park
Covering Tambon Bu Phram of Na Di, Prachin Buri; Pak Thong Chai, Wang Nam Khiao, Khon Buri, Soeng Sang of Nakhon Ratchasima; and Pakham of Buri Ram, this park has the area of about 2,240 square kilometres or 1,400,000 Rai. It has been established...
---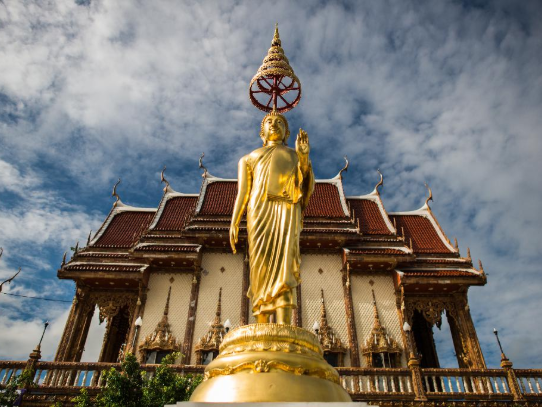 Destination
Nakhon Ratchasima
Nakhon Ratchasima or Korat Thailand is the most prosperous province of the East. Its richness of culture is very interesting since it has its own folk song called 'Pleng Korat.' Nakhon Ratchasima is also important to Thai history. All...
---
See & Do
Hat Ban Krut
This quiet beach is situated mid-way between Amphoe Thap Sakae and Bang Saphan. A good view of the beach can be seen from the top of Thong Chai Mountain where a huge sitting Buddha image is situated. Accommodation is available along the beach.
---
---