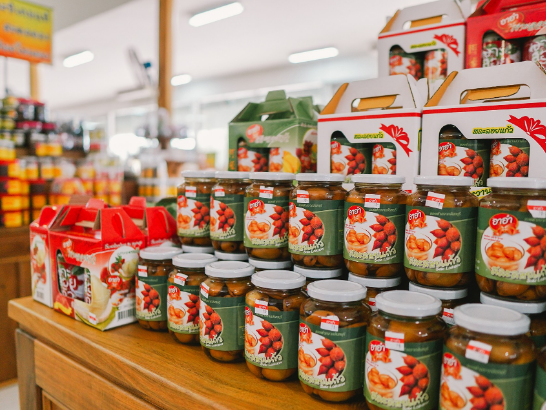 ---
Shop
Ngao Market
Local goods such as local textiles, crispy pork, green chili paste and preserved pork sausages Open daily from 0700-1900 hours
---
See & Do
Ko Yo Market
Tourists can shop for famous local goods.
---
See & Do
Ta Sadet Market
Tha Sadet is the port for local people crossing the Mekong River to Tha Duea in Laos. There is a market for Indo-Chinese and eastern European products, as well as the provinces local goods.
---
Shop
Kat Thung Kwian Market
A central market for local products, such as local textiles, green chili paste, crispy pork and perserved pork sausages Open daily from 0600-1900 hours
---
Shop
Warorot Market
Or Kad Laung A market where you can find local foods, such as fermented pork sausages, green chili paste, processed fruits and vegetables Nearby is Ton Lam Yai Market, selling flowers
---
See & Do
Tha Kha Floating Market
Thaka Floating market is in Tambon Thaka. It is a floating market where the local lifestyle is still well-conserved. The locals do farming and agricultural work for a living and bring their vegetables and fruits such as chilis, onions, coconut...
---
See & Do
Bang Namphueng Floating Market
The charm of this floating market is the canalside lifestyle of the community whose members are mostly Thai-Mon. Local products and famous food such as
---
See & Do
Wat Saeng Siritham Floating Market
Located on Rattanathibet-Talad Tha It route, Tambon Tha It, Wat Saengsiritham Floating Market is a project aimed for promoting local producers around the temple and on Koh Kred.
---
See & Do
Nong Cha-om Market
The market sells local products from Prachin Buri and other provinces. It is a stop for tourists who use highway number 33 km. 151 with destinations to various places.
---