---
Shop
Krapao
Stingray leather bags and artificial flowers made from white clay
---
Shop
Kham Thiang Market
Venue for flowers and trees, gardening equipment and home d?cor of Chiang Mai
---
See & Do
Suan Phupana
Phupana garden is an interesting argicultural tourist attraction of Nam Nao District. There are many pots of flamingo flowers, especially the Plai Chum Phol species. This site was awarded the first place in flowers in the International...
---
Stay
Siamdasada Khaoyai
Siamdasada Khaoyai is a resort created with the inspiration to share a touch of happiness from flowers. Siam Dasada Khao Yai has been designed with attention to detail. To offer a unique experience and redefine relaxation in the embrace of a...
---
---
Shop
B.N. Farm
B.N. Farm, located on Khao Kho, is an agricultural tourist attraction for visiting and buying souvenirs and various winter plants. This farm produces vegetables, fruits and winter flowers.
---
See & Do
Thai Seed and Agriculture Co., Ltd.
It is at Baan Kok Pho. It provides flowers, plants, vegetable and seeds. The visitors could also enjoy sight-seeing at the flower beds which will be especially beautiful in November-January.
---
Shop
Thai Lue Ban Ket Textile Group
Thai Lue Ban Ket Textile Group is a manufacturer of woven fabric products, produced with yarn dyed from natural colors, such as color from bark, leaves, roots and flowers, etc. The products are knitted with unique patterns.
---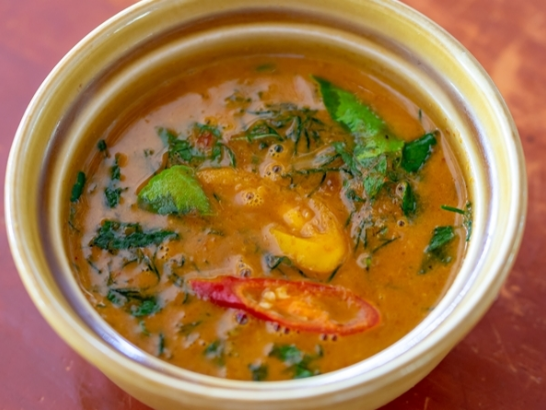 Article
KAENG SOM BAI CHAKHRAM
Kaeng Som is a sour-sweet-slightly spicy soup in orange colour. It is one of popular Thai dishes
---