Mentioning Bangkok's Vicinity provinces, did you know that there are many interesting locations to visit that's just a car ride away? Don't own a car? No problem! You can simply take the public transportation as well and the first place we will be taking you is Samut Prakan province.

Samut Prakan province is one of the provinces in the central region of Thailand and also part of the Bangkok Metropolitan's Vicinity and we would like to present "The Ancient City museum".

The Ancient City museum is the biggest outdoor museum in the world with lands more than 800 Rai in an axe shape representing the Ancient Kingdom of Thailand. The outdoor museum displays an accurate diversity of landscape, History and Culture of different regions of Thailand from the northern Lanna region, central region, southern region, and northeastern or Isan region. There is also a special section called "Suvarnabhumi" (read Su-van-Na-Poom) a mythical realm from the Thai literature and Buddhist stories. Within The Ancient City museum, you will see Monuments, renowned Temples and palaces, Thai markets on land and water and many more architectural structures all in a miniature scale or even the real building that has been transported from the original location to the museum for you to get all of Thailand in one Trip. The museum also offers a camp on site called "Kai Rim kob Fa" or "The Camp on the Sky Edge".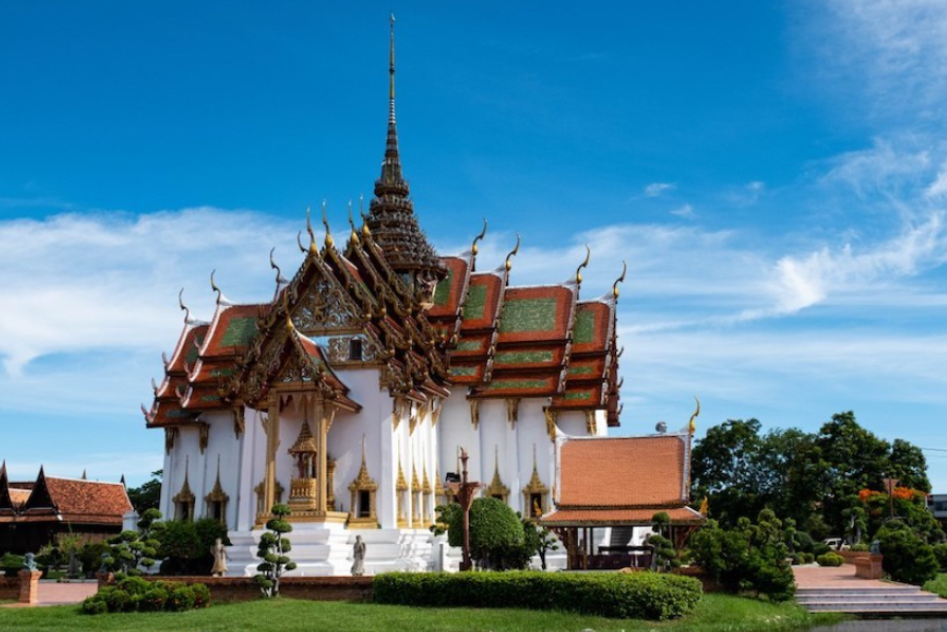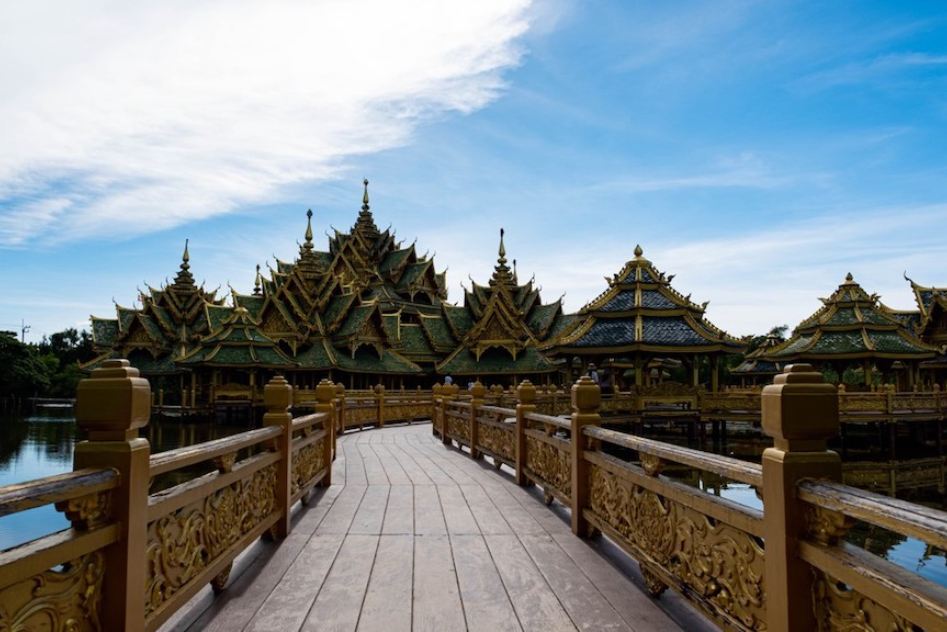 How To Get There
Public Transportations
BTS to Keha Station, head out to Exit 3.
private Vehicle
Take the express way heading Samrong-Samutprakan to Samutprakan T-Junction. Make a left turn along Sukhumvit Road (towards Bangpu) to 33rd km. where the location will be on your left. There are signs along the way.
Contact number : +662-323-4094-9
Website:: https://www.muangboranmuseum.com/
Visiting Time: 09.00 - 19.00
Prices (including tram, bicycle, and Boat rides)
Prices for Thai Visitors
Adult: 400 THB
Child from age 6 - 14: 200 THB
Prices for Non-Thai Visitors
Adult: 700 THB
Child from age 6 - 14: 350 THB

Crossing to Nonthaburi side, many might have already heard of ko Kret being quite a popular tourist destination. So popular that the Island is mentioned in the province's slogan "Ko Kret the land of TerraCotta/baked clay".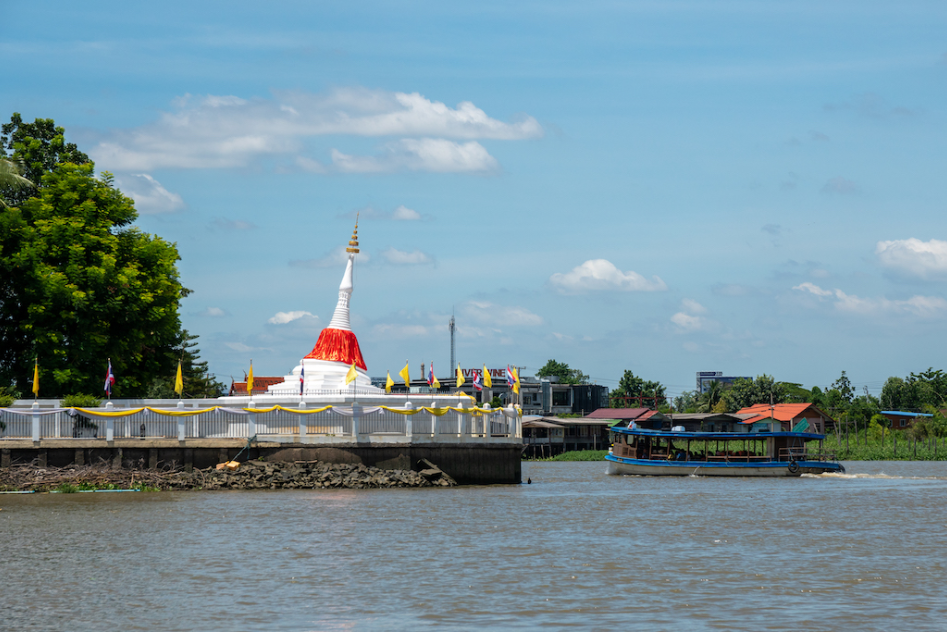 There are many ways to Travel around the Island from taking a small Boat or cycling visiting the many Temples, baked clay artisan shops where you can get little souvenirs for an affordable price, and the TerraCotta museum displaying the equipment and art behind the Island's artisan craft. Those who chose to cycle around the island, don't forget to stop by trying sweet and savory treats such as Kalamae, Kao Chae, Todman Nhorkala, and Kanon Jim which are also known to be traditional Mon dishes. You can also take a ferry tour around the Island in the early evening to see beautiful scenery.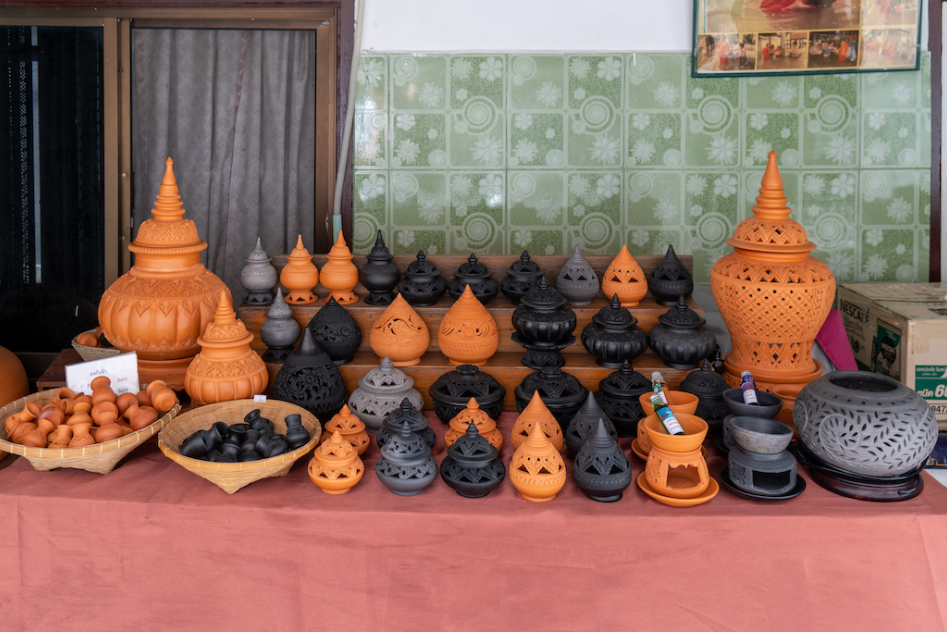 Walking : being a small Island where most of the popular attractions are close to each other making it easy to walk around
Cycling : bicycle rentals are at 40 THB and there are 2 rental spots to grab them which are at Wat Poramaiyikawas Pier and at Wanpafai Pier. A faster and healthier way to Travel around the Island.
Ferry : There is a cross ferry at Wat Sanam Neua to Wat Poramaiyikawas Pier but if you want to Travel around the Island, take the speed Boat that takes 8 people and pay only 500 THB for that entire boat. If you would like to make a stop at Khlong Kanom Whan, it will cost ราคา 700 THB or you can rent a small Boat from Pak Kret to Khlong Kanom Whan for 150-200 THB.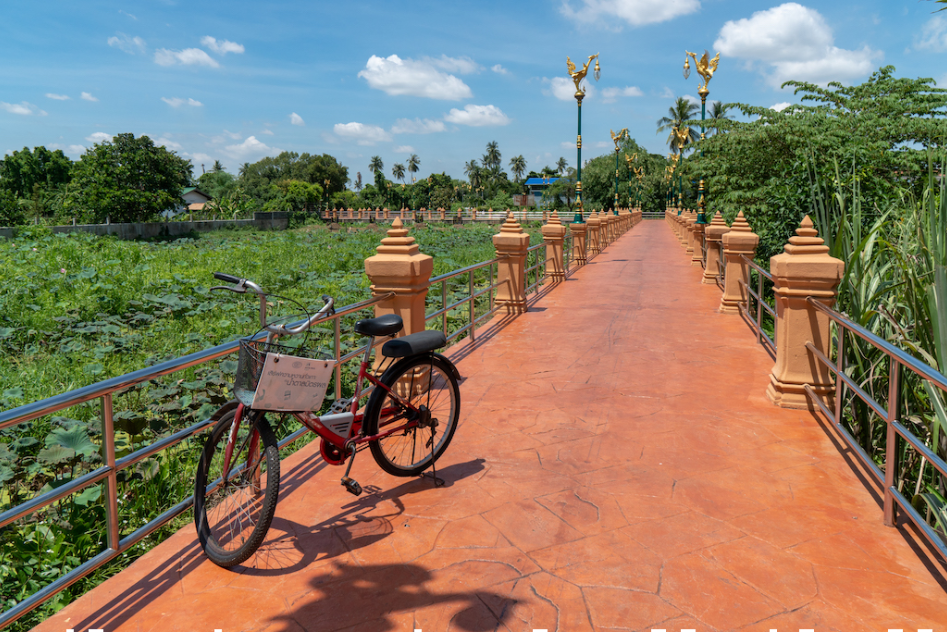 How To Get To ko Kret

1. Via Tiwanon Road- make a left turn at Pak Kret Intersection and keep straight until you notice Soi Wat Sanam Neua which will be on your left.
2. Via Chaengwattana Road - kep left once passed Central Chaengwattana. Do not cross the Rama IV Bridge, just keep straight towards Pak Kret Intersection and keep straight until you notice Soi Wat Sanam Neua which will be on your left.
3. Via Rama IV Bridge - exit Pak Kret once crossed the Chaophraya River. Make a U-turn in front of Major Hollywood Pak Kret Cinema and keep straight until you notice Soi Wat Sanam Neua which will be on your left. At the Temple, there is an all day parking for only 30 THB.
Public Buses : Bus Line Numbers 32, 51, 52, 104, 105, 166, 337, 356, 367, 388, 505 to Major Hollywood Pak Kret Cinema stop or Talad pak Kret stop and take a quick motorcycle taxi to Wat Sanam Neua Pier.
If you do have some more time left in your schedule, head down to Rongsi Studio, a HomeStay and café with stunning scenery all Instagram worthy shots.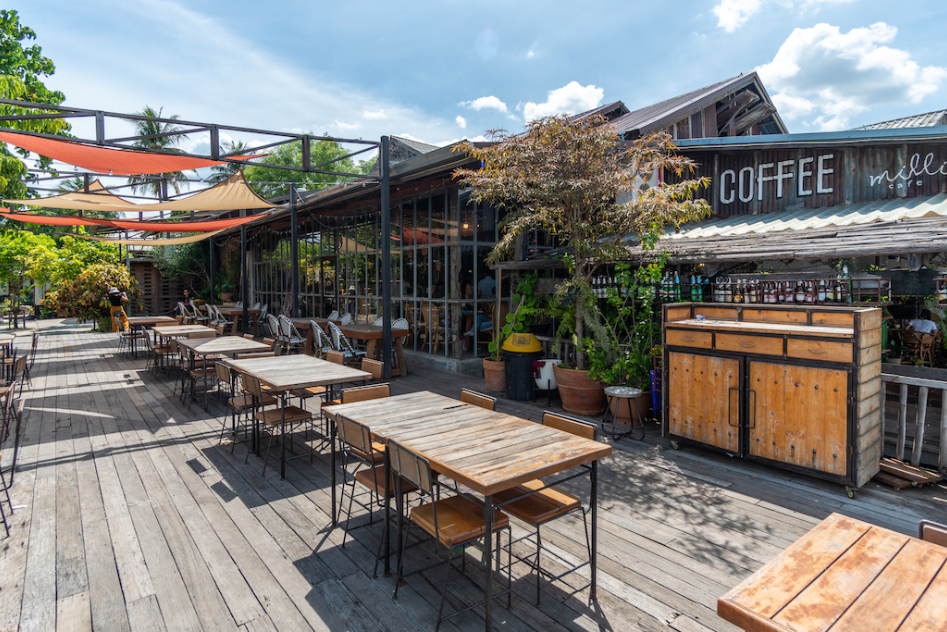 Rongsi Studio is a café by the Chaophraya River which was renovated from a more than 100 years old steamed rice mill. The café is divided into 4 zones; zone 1 is an air conditioned room classical decorations. Zone 2 is an outdoor zone filled with plants and Flowers. Zone 3 is by the river where you can sit at the edge and look out into the water. The last zone is a little HomeStay area suitable for those who is looking for a more "Slow Life" by the River for a few days as a getaway. Once you are here, don't miss their Rice Mill Crispy Spring Rolls (price 250 THB), the café's specialty created in an unconventional way by the café's very own chef. The ingredients are a mixture of pork and shrimp rolled together with seaweed and served as a flat crispy goodness with a special dip to balance the flavors. There are also many refreshing beverages and sweet desserts to Order as well.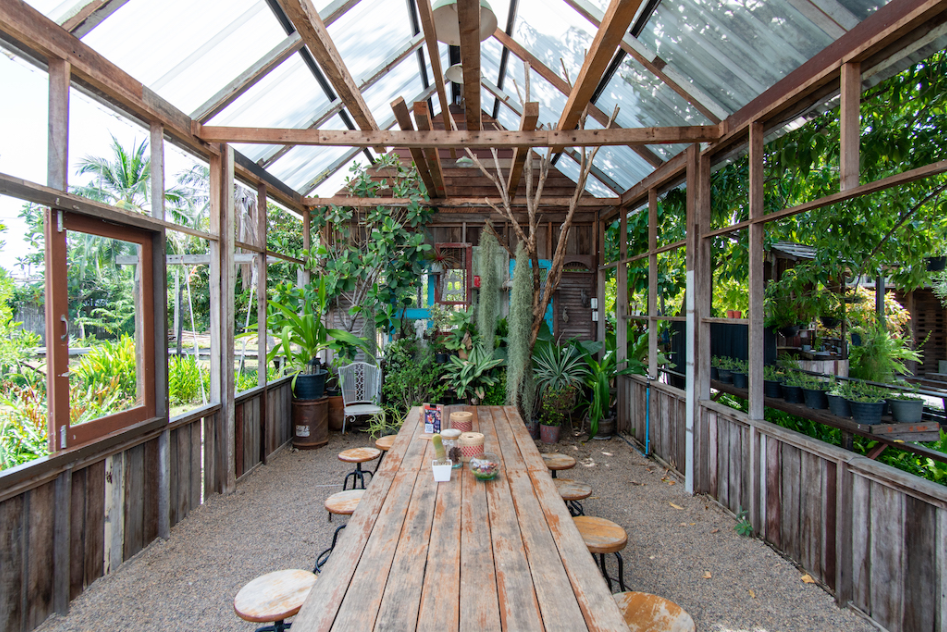 How To Get There
Park at Wat Pak Khlong Phra Udom and take the 10 THB ferry ride to the café's dock.
Opening Time : everyday from 10.00-22.00
For reservation information, please contact:
liNE ID : @rongsistudio
Contact number : +66-94-159-6664 , +662-082-8865
Website : https://www.facebook.com/RongsiStudio/


Close to Nonthaburi and yet not far from bangkok is Pathumthani, a great for a one day Trip. For those cactus lovers out there, you cannot miss "Uncle Jorn's Cottage" (Kratom Loong Jorn).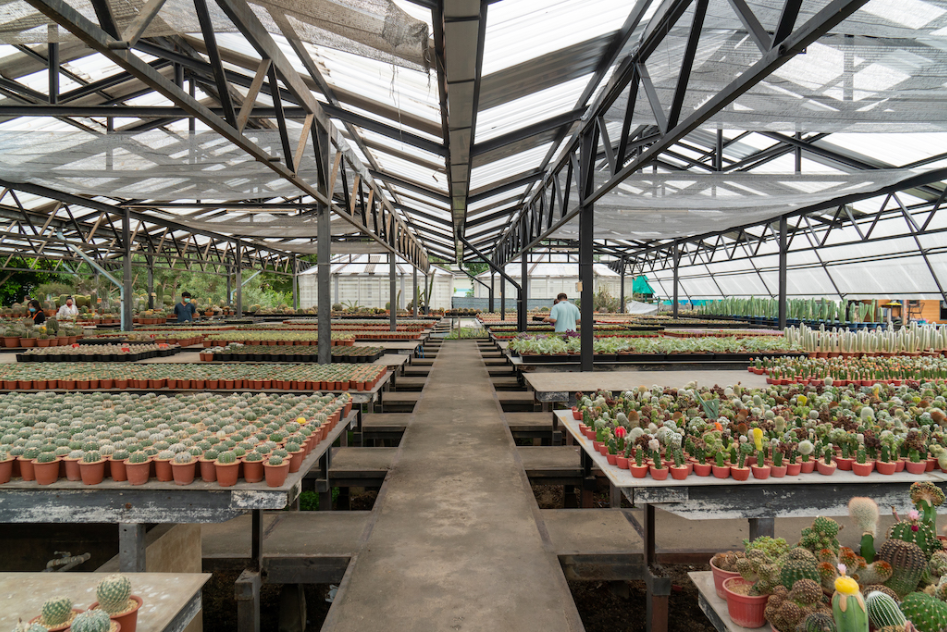 If you are planning to get yourself a new cactus friend or just to learn more about the new trending homeplant, Uncle Jorn's Cottage is all welcoming to everyone. There are more than 2,000 breed of cactus price ranging from the tens to the hundred thousands but if are just interested to walk around, that is for free. To visit the cottage, please call in to make a reservation.

How to shop for cactus? Don't worry, the cottage has a basket and thongs to help you grab your new friend without hurting yourself. The cashier will let you know how much your pick cost and you can choose whether to continue to purchase or part ways.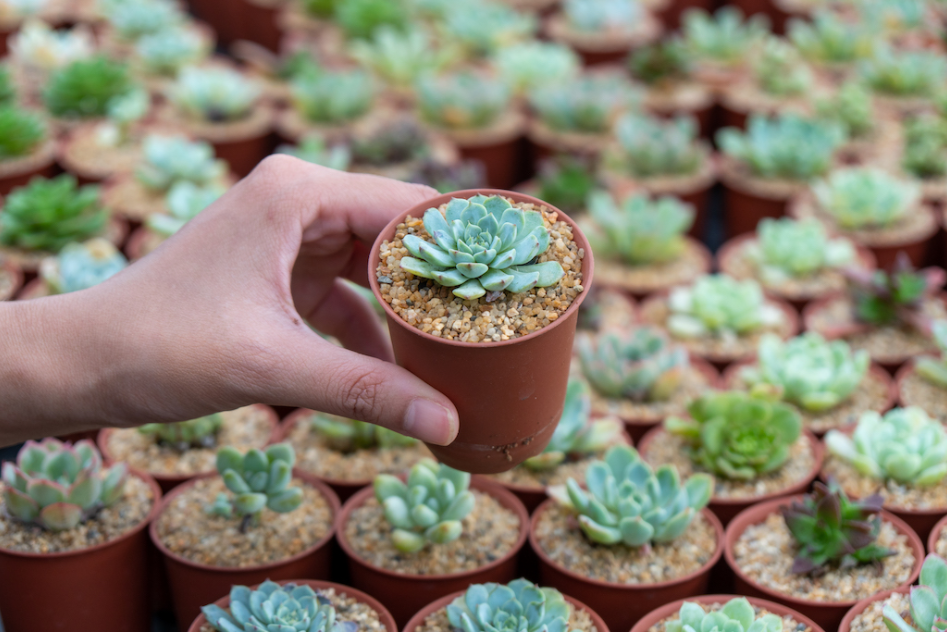 Here is another spot to visit once in Pathumthani, Baan Pan Mai Café & Farm. Not only is it a Restaurant and café suitable to bring friends and family for a small vacation but it is also an educational center on agriCulture. It's distincted Chamchuri Tree or also known as the Rain Tree are the view and shade of the place where many different zones are displayed spaciously. The menu are quite diverse from coffee beverages to single dishes. The salad dishes are all Local from the farm itself served with the Restaurant's created salad dressing to go with.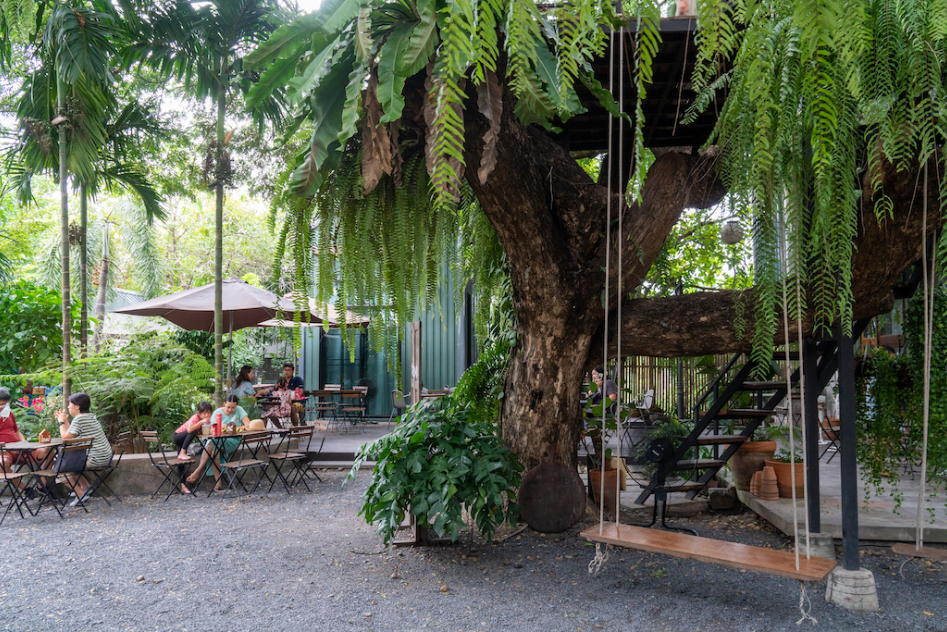 The moment you enter the location, your inner child will emerge. There is a child friendly zone right in front with many Farm related activities from collecting eggs, planting trees, planting rice seeds making it a memorable experience for everyone in the family and also learn a bit more About thai agriCulture and farming. Other than big chamchuree tree providing shade to the outdoor café area, there is also a staircase to go upstairs and walk around to explore. By the inner zone area by the River, you can also take the ferry Boat to Talad Ing Nam Wat Sam koke where the ride will cost just 50 THB per person.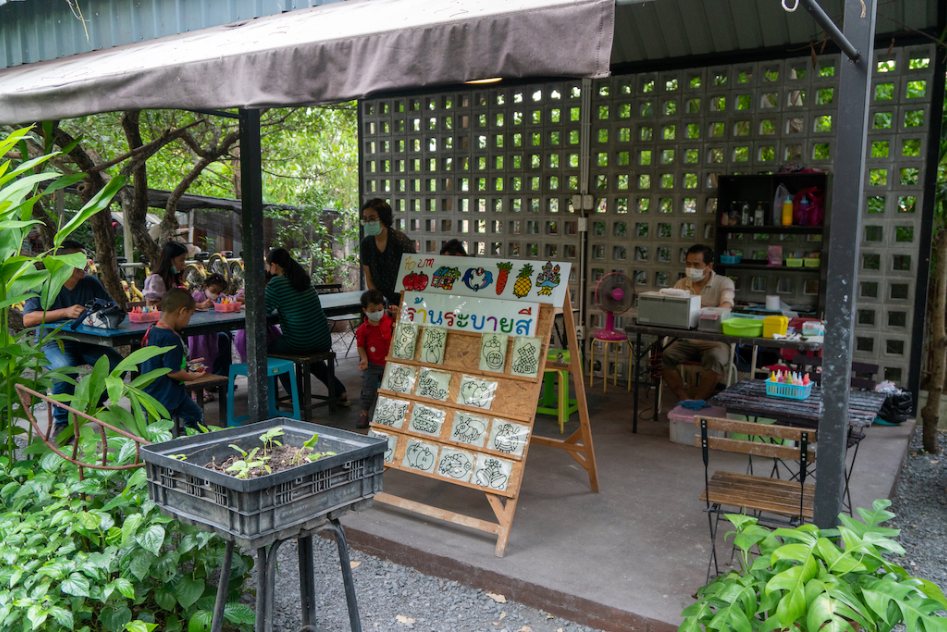 For more information
Open only weekends and public holidays from 10:00-17:00
Contact Number : +66-919982466