Travelling to Nakhon Si Thammarat is always exciting because you will get a different experience each time. This time, with three days to explore, we travelled across the province trying to see it all!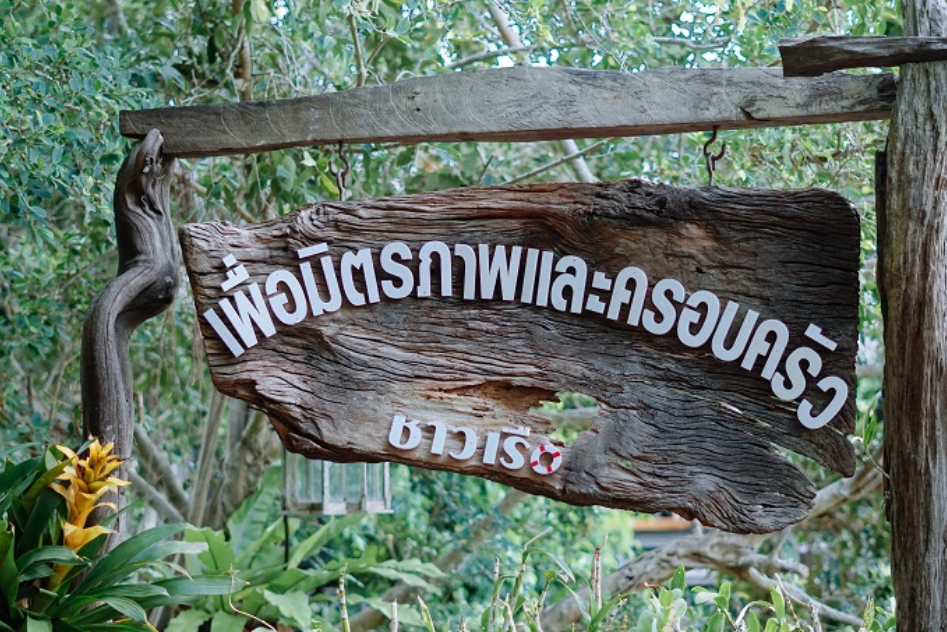 The trip began with an overnight journey arriving at Nakhon Si Thammarat around noon…so we quickly looked for the region's best southern Thai food restaurants! The first place we tried was a roadside restaurant that looked small from the outside but, once inside, opened up and was full of flowers, making it feel like we were dining in a garden. Called Chao Ruer, the restaurant is known for having some of the most flavourful southern food around. We started with some recommended dishes, such as kung pad sato – which everybody should have when visiting southern Thailand – keang som pla kulao hua mun keenu and nam prik mangda sato pao. What caught our attention though was the pla kabok ra which was not like normal pla ra. We just had to try it as the staff said it was the restaurant's signature dish…delicious!
There was also a very flavourful keang som.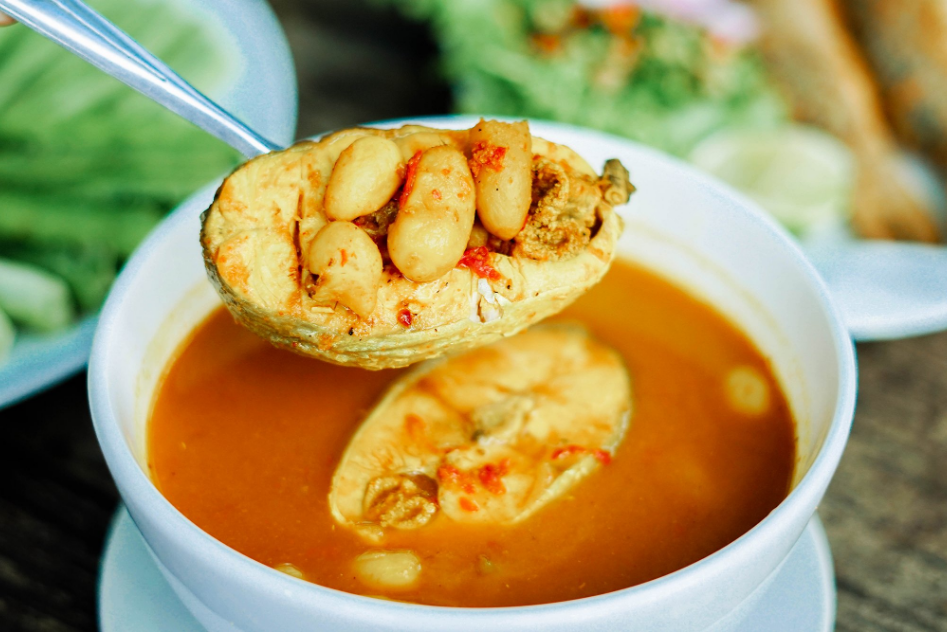 And the pla kabok ra was just as good as we had been told, especially with a squeeze of lemon and steamed rice. Everything was so good that we went through two full plates of rice with our meal! We finished our meal in a very short time as it was so delicious and the restaurant was crowded.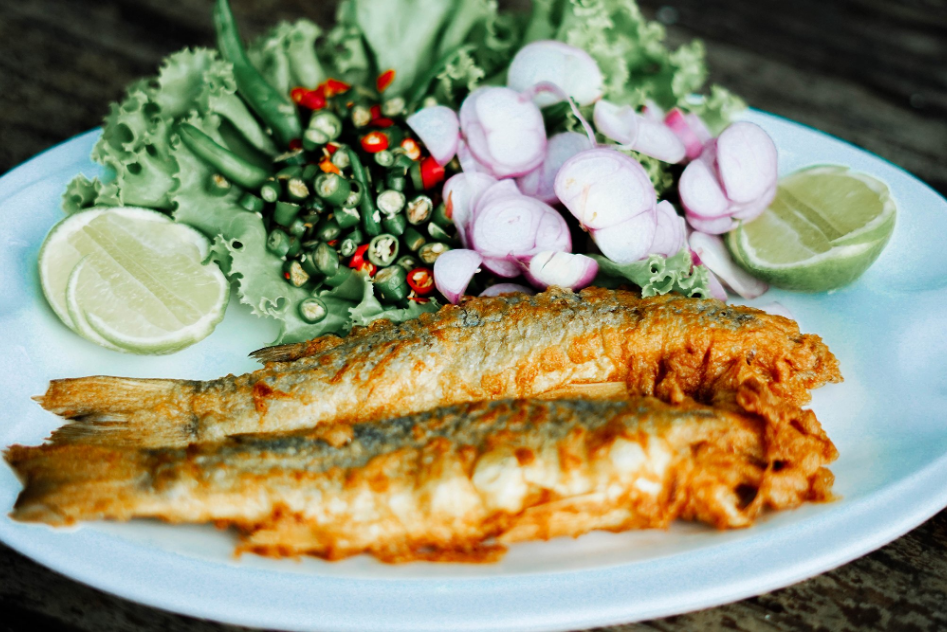 After lunch, we made our way to a waterfall where we thought it'd be nice to jump into the water and enjoy some cool, misty breeze in the hot weather. From downtown Nakhon Si Thammarat, we drove for about an hour (25 kilometres) to Phromlok Waterfall at Kaoluang National Park. There is an entrance fee of 200 baht for adults, 40 baht for kid, 30 baht for cars, and 20 baht for motorcycles.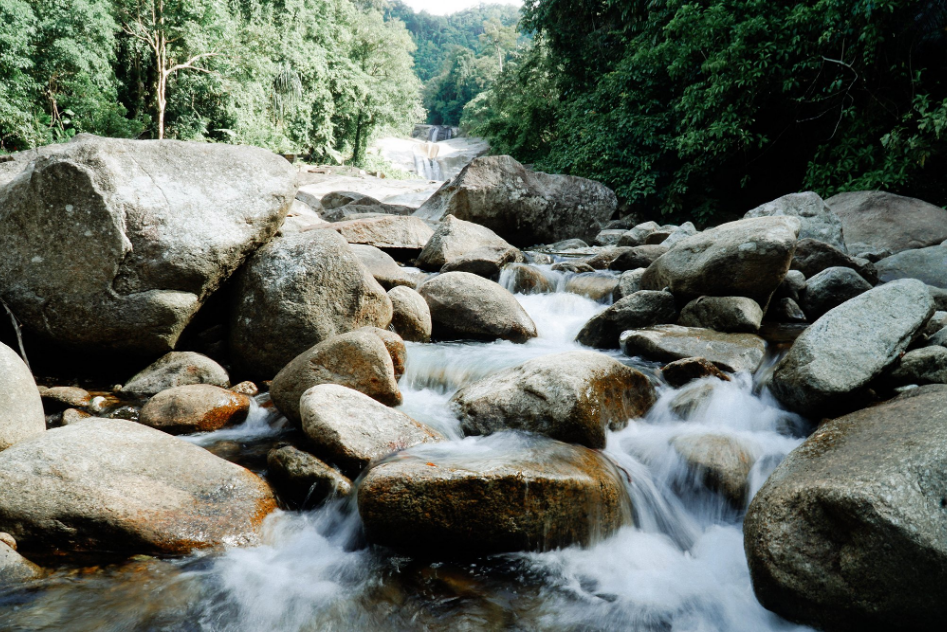 While the top area of the waterfall is restricted, you can go down to the bottom to play in the water. Not only did we have fun playing and getting soaking wet in the waterfall but also soaking up the view. The area and views here are stunning for taking pictures. Surrounded by water, birds, and nature sounds, we already felt like our holiday was a success and filled with happiness. We were also lucky to come on a Friday afternoon, so there were not many other people in the park. It felt like we were at a private waterfall! We relaxed for two hours then started to head back to the hotel as the park closed at 4 P.M.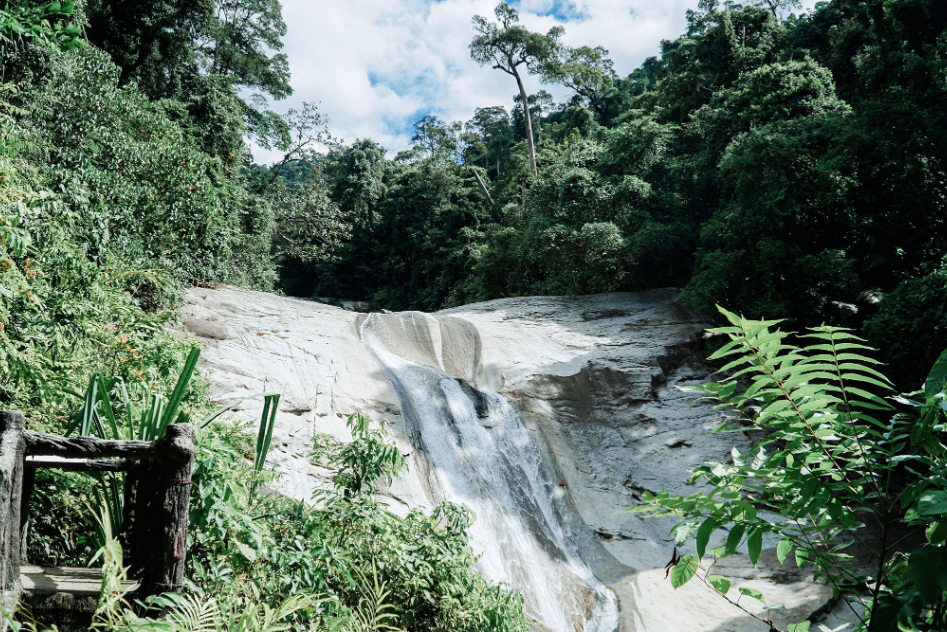 We arrived at downtown Nakhon Si Thammarat and went to The Plug Hotel. This hotel was decorated in a loft-style that was pretty suitable for young adults like us and it had many outlets like its name to charge your electronics. The reception staff was very welcoming and the rooms were cute with Bluetooth speakers provided. The vibe was just so nice for our trip.
After checking in at the hotel, we changed our clothes and went out for dinner at Ko Dong Kao Mun Keang Pratu Chai.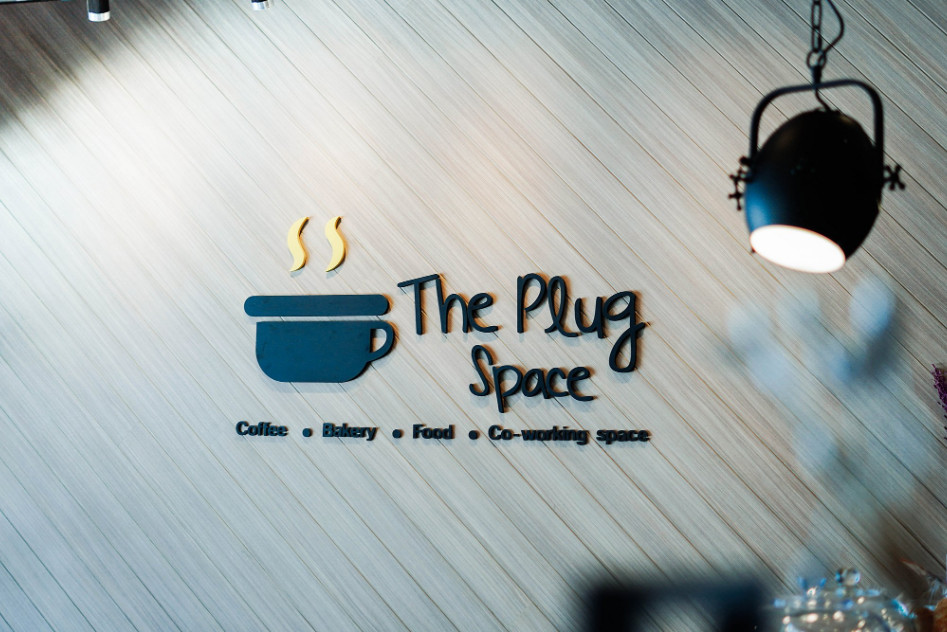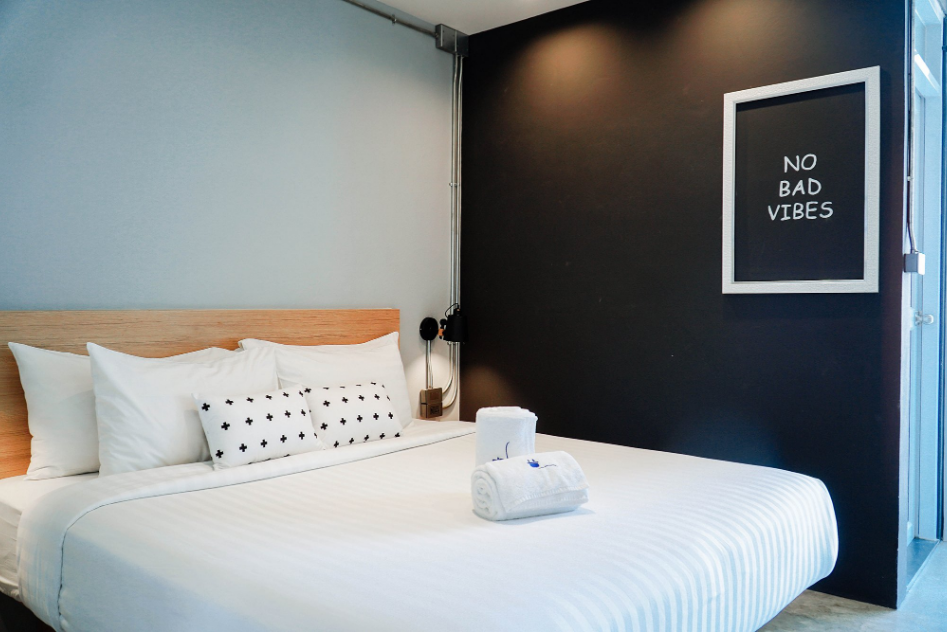 Eating at this restaurant was like travelling back in time to the 90s and the decoration, music, and vibe of the restaurant made us fall in love even more with Nakhon Town.
We ordered some of the recommended dishes to snack on, like roti na wat phra tat, roti phukao fai, roti raberd, and butterfly pea juice with lime. The dishes also went along with the restaurant's theme as they used vintage stainless plates that looked so cute.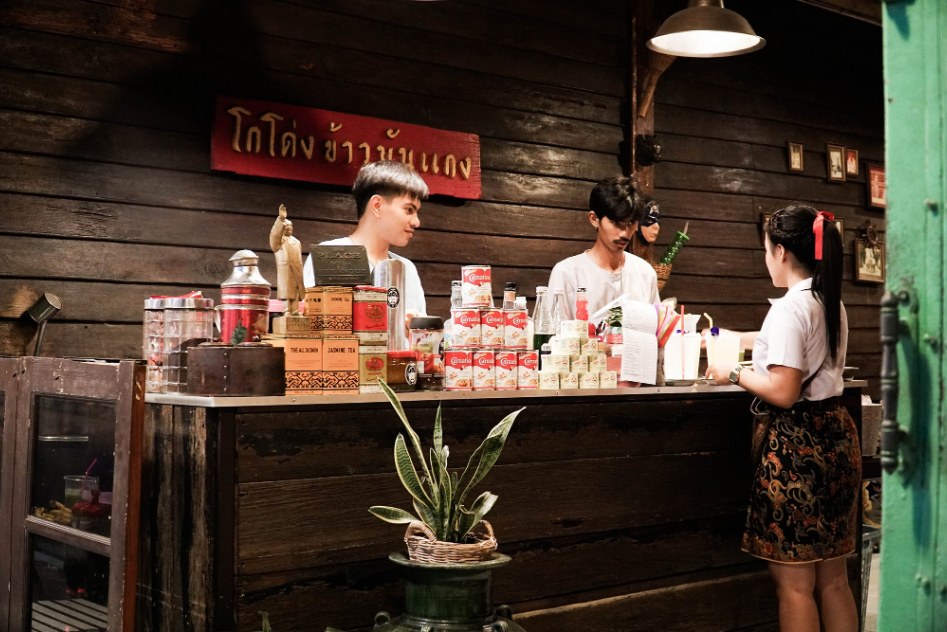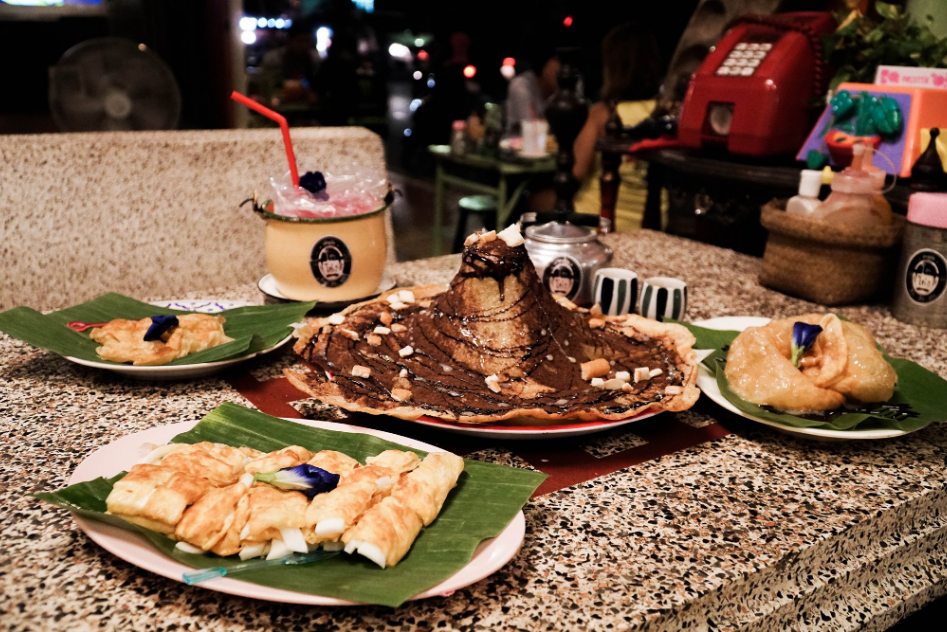 The next morning felt so fresh in Nakhon Town. We didn't have our breakfast at the hotel because we were going to the famous Kopi coffee shop and restaurant that has five branches in Nakhon Si Thammarat. We chose the Kiw Ku Ton branch as we had heard it had good views and it was actually en route to Kiriwong, which was the place we were going to go to after.
The staff was dressed up like traditional pa tong ko (a Chinese-style donut) sellers and very lively, welcoming us and recommending the restaurant's signature dishes, such as shrimp dumplings, pork buns, red pork buns, and, of course, pa tong ko served with yummy bak kut teh (pork stewed with Chinese spices).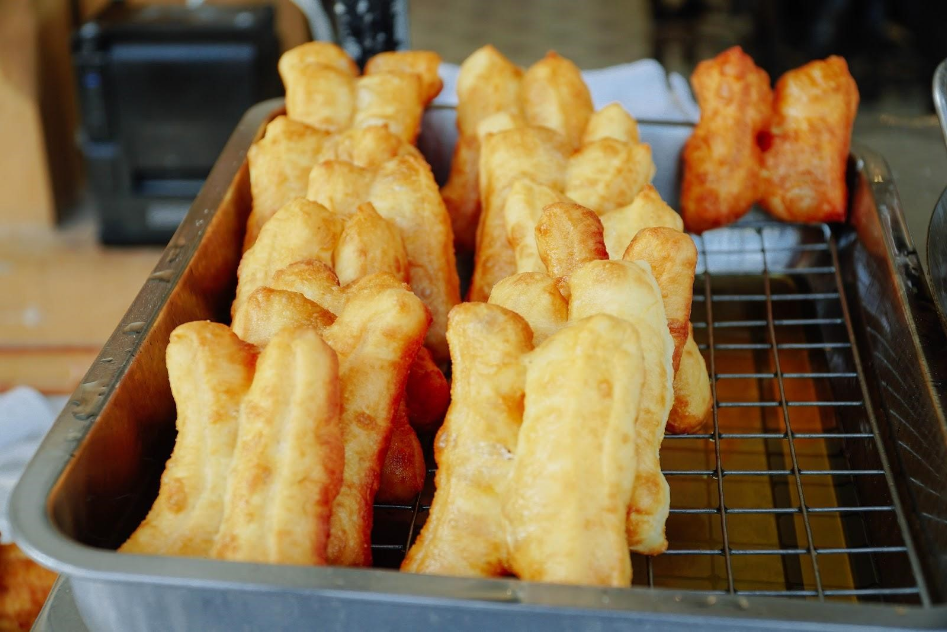 We saw the table next to us ordering kao ka moo (stewed pork leg on rice) and it looked so good that we ordered it right away. Here, every dish is delicious, which is no surprise as the restaurant has been open and well-known for over 70 years. We also ordered the bak kut teh, fragrant with spices and teeming with stewed pork ribs. It was so flavourful!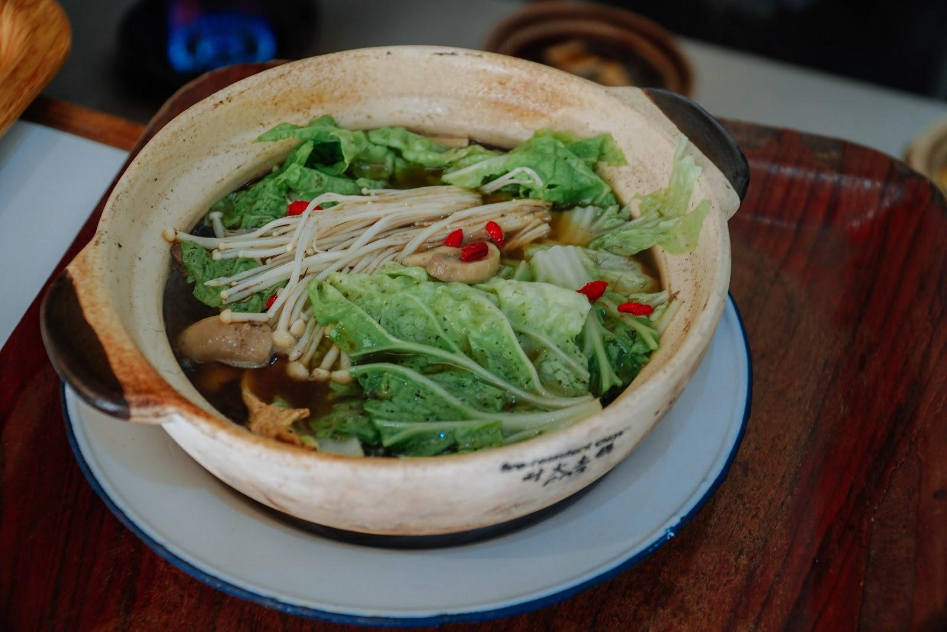 You also cannot miss the Kopi drinks that could go well with any dish. We ate up everything in less than 15 minutes!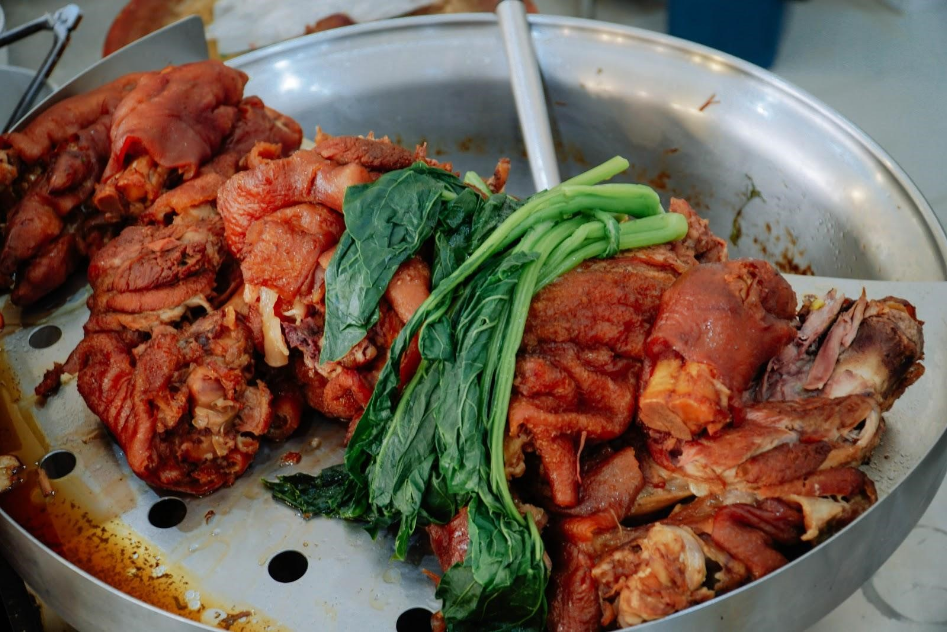 After eating, we started the journey to Kiriwong Village, home to the best weather in Thailand. It took 45 minutes to get to the bustling Kiriwong village where motorbikes carrying baskets full of fresh fruits expertly zipped around. We kept driving and saw a bicycle rental shop that made us think about riding around sightseeing.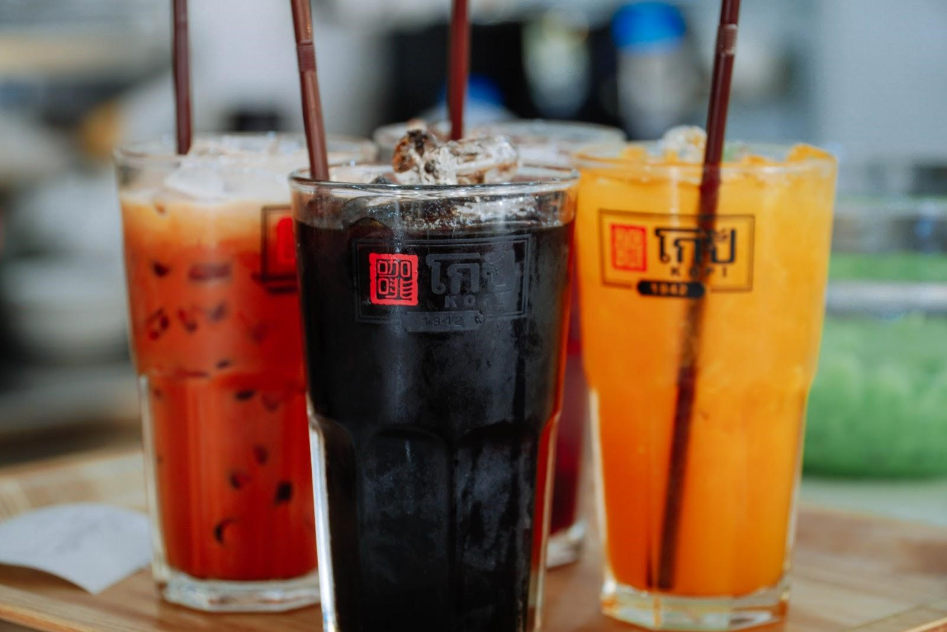 They say that the best way to explore Kiriwong is by bicycle, so we rented our bicycles and headed out into the village where we met friendly locals, nice weather, cool breezes, and smiling tourists. Our hearts were fulfilled!
After riding around for a while, we got to the upper part of the village where many shops and restaurants were located. Since it was noon by that time, we searched for a restaurant nearby for our lunch.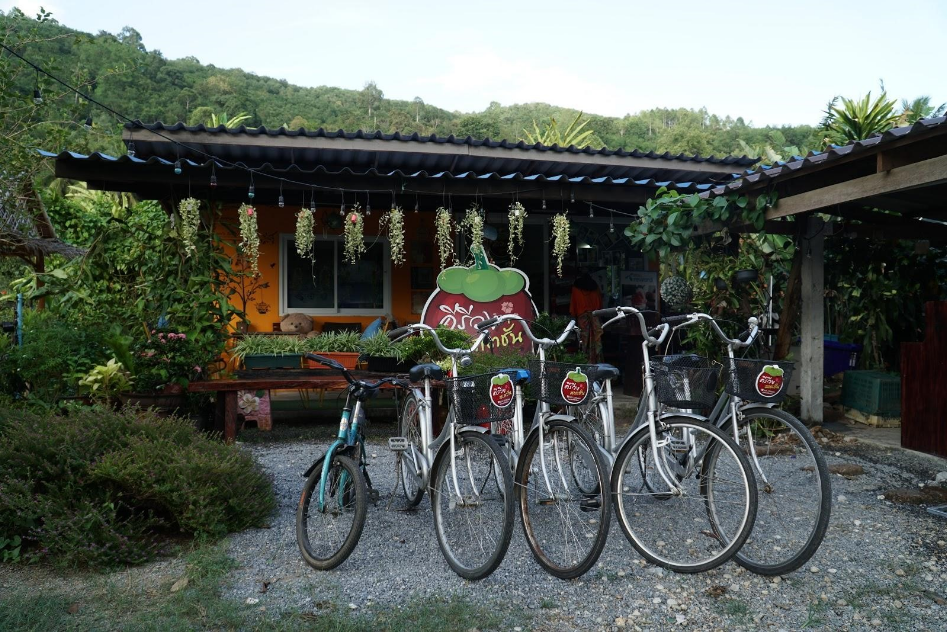 Kiriwong River View, or Krua Lum Nga in Thai, was a restaurant with a refreshing ambience surrounded by trees and canals. Having lunch here was pretty nice! We ordered some local dishes, such as pla kabok fried with turmeric, bai lieng pad kai, keang som pla kapong, and yum pak krud krob.
The flavour was not too spicy because many customers here were foreign tourists, but if you want to have your food spicier, you can order dishes with more chillies.
Then we drove for about two hours to another unique attraction: Rai Kasemsuk. This place is known for its rice fields and lots of people carrying their cameras taking pictures. We did not waste any time taking some photographs. The rice fields are wonderfully designed and we had heard that here they grow the rice according to Thailand's sufficiency economy policy. The rice from the fields is not only for decoration but also for sale and consumption.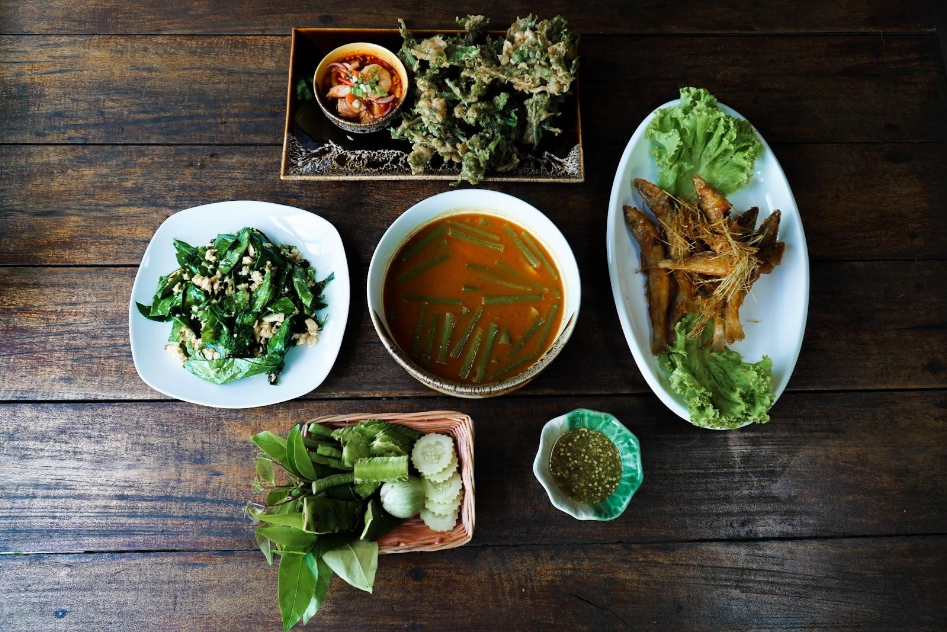 The famous snack to try here is kao song dung. Most people have never heard about it because it is only popular in Nakhon Si Thammarat. It's sticky rice that has been dried on a pan until it's crunchy, then served with condensed milk to sweeten the flavour. Rice field views and a cute café are the perfect combination!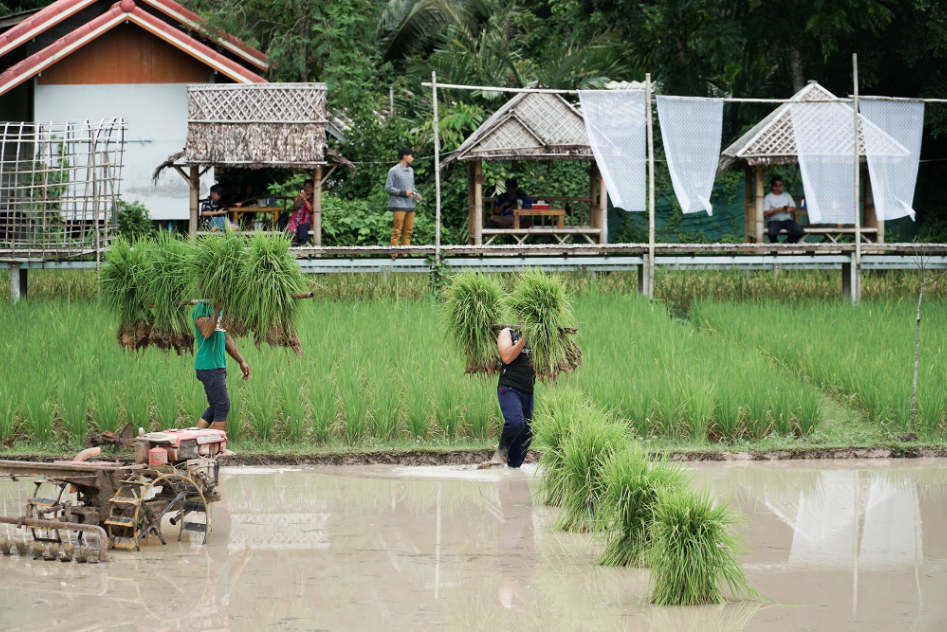 We also got a chance to watch a farmer harvesting and he said that visitors will experience the rice fields differently depending on the time of year they visit. For example if you come during the harvest time or planting time. That said, this place always has some rice fields throughout the year.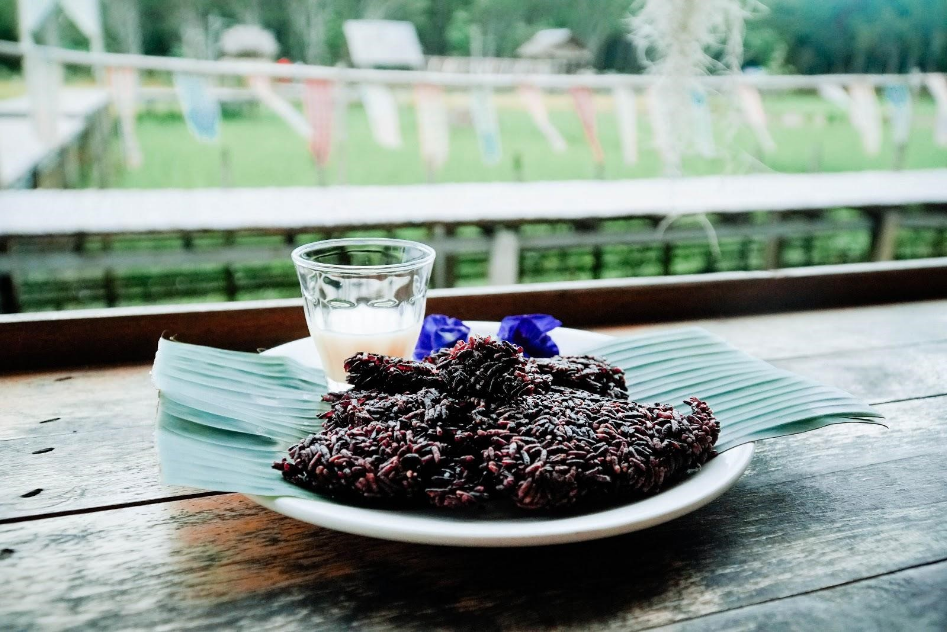 We got back from the fields and wanted a change of atmosphere, so we moved to stay at Laekhon-Nonbai hotel. This place was specially designed and built to showcase the local culture, décor, and building materials in a new, modern way. The hotel offers a loft-style space and blended elements of Wat Phra Tat, the heart of Nakhon Town, into the hotel logo.
On the top floor of the hotel, we could see a clear view of Wat Phra Tat and that made us really want to visit the temple. So we went to the temple and the nearby Lard Nah Phra Tat. This means Phra Tat market as lard means market in the southern Thai language. Lard Nah Phra Tat only opens on Saturday from 4 P.M. to 10 P.M.
This market was unlike other markets because they preserve the area's traditional culture and environment. Visiting this place took us back to centuries ago with sellers still dressed up in jong kra ben (ancient Thai traditional dress), and a small activity space for cultural shows or for students to show off their talents.
If you ever have a chance to visit Nakhon Town, do not forget to visit the market for a taste of ancient culture! Even when we visited the place ourselves, and saw students performing a nang talung (shadow puppet)show, it really made us proud of our culture. There were also a ton of local foods, OTOP products, silver accessories, hand-made Thai utensils, and local souvenirs.
Another thing that's special about this market is the fact that they don't use plastic. Instead, they use natural materials that are easily degradable and good for the environment.
We noticed one shop with many people queuing, which was the well-known Roti Bang Bao. So, we got inside and ordered many dishes because everything looked so yummy. The one we liked the most was cha chak roti – so delicious! We also ordered kao mok, which was delicious too, eaten with hot beef soup. There were also hoi tod (fried mussels) and pad thai...we left the restaurant very full!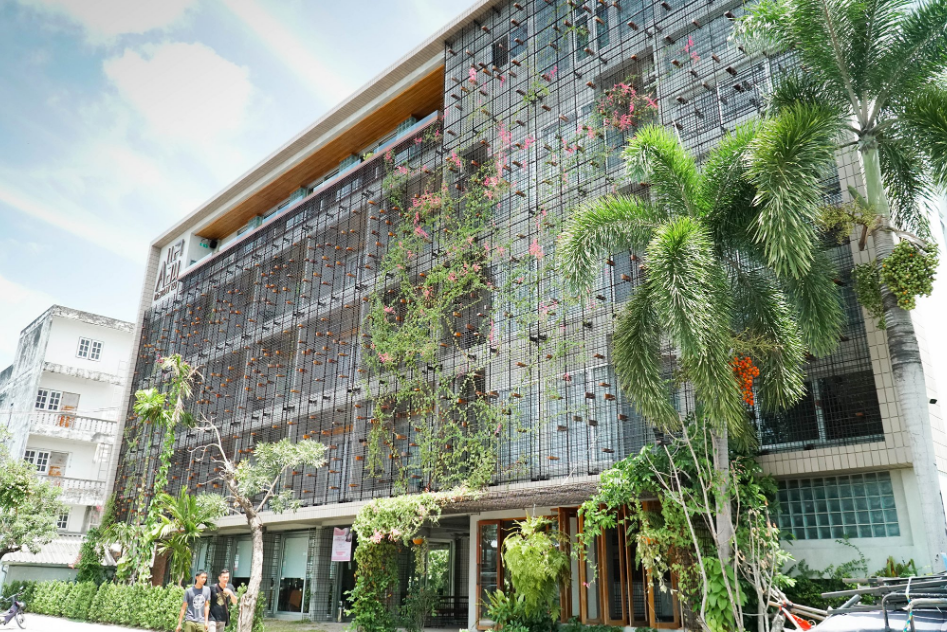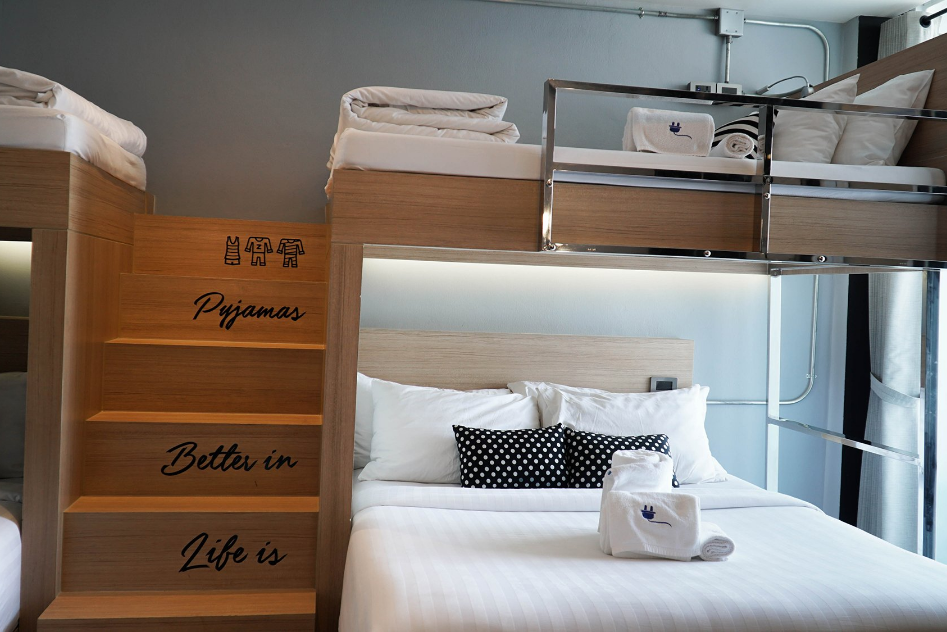 It finally came to our last day. We decided to check out the downtown area because we had already explored the food and tourist attractions out of town.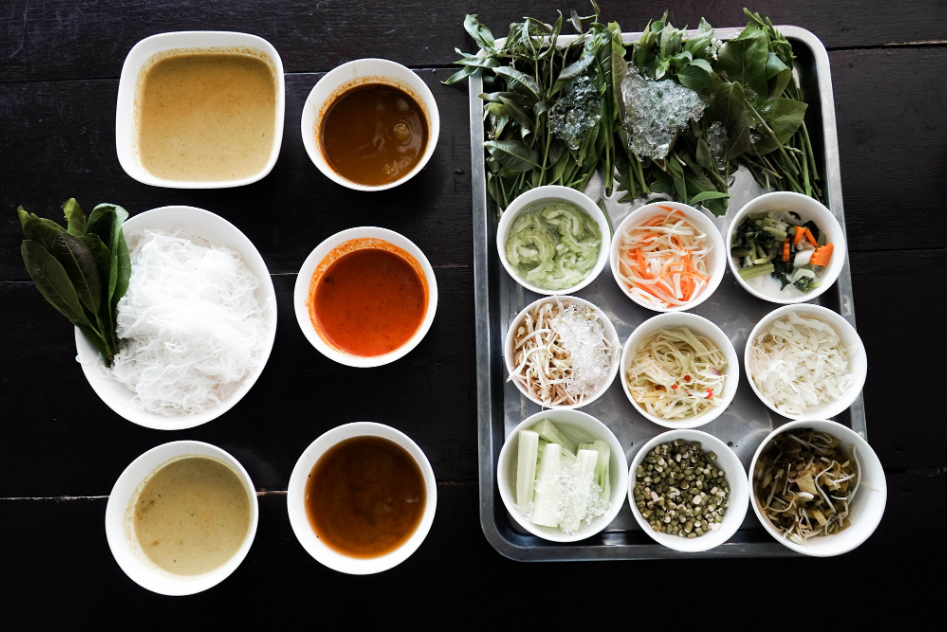 We eased into the day with a breakfast of khanom jeen, fresh sticky rice noodles with various sauces and toppings. If you come to Nakhon Si Thammarat, you can't miss out on this dish, especially from Khanom Jeen Mae Yai Sen Sod Namya Puma, where you can even see the noodles being made. The noodles were so fresh and there were four types to choose from in either big or small sizes. The restaurant's signature dish in khanom jeen with namya puma, sauce with blue crabs. It was as delicious as rumoured, especially when eaten with fried chicken.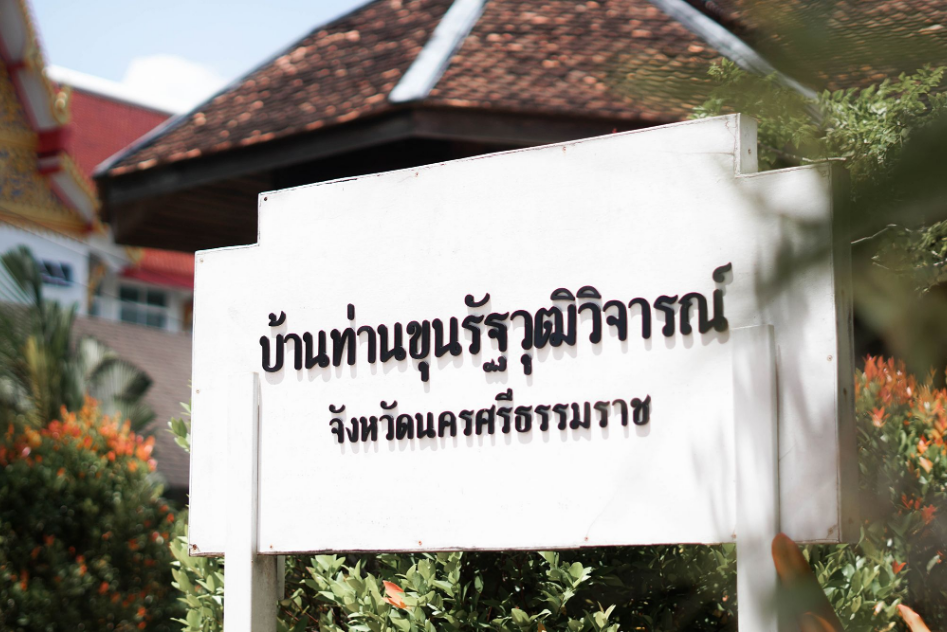 After the satisfying meal, we went to the nearby Ban Tan Khun Rattawutvijarn, opposite from Wat Phra Tat. This hip roof house is 170 years old – built in the reign of King RamaVI – and has been preserved until today. In 2013, it received the Architectural Conservation Award in habitat and private habitat from The Association of Siamese Architects under the Royal Patronage.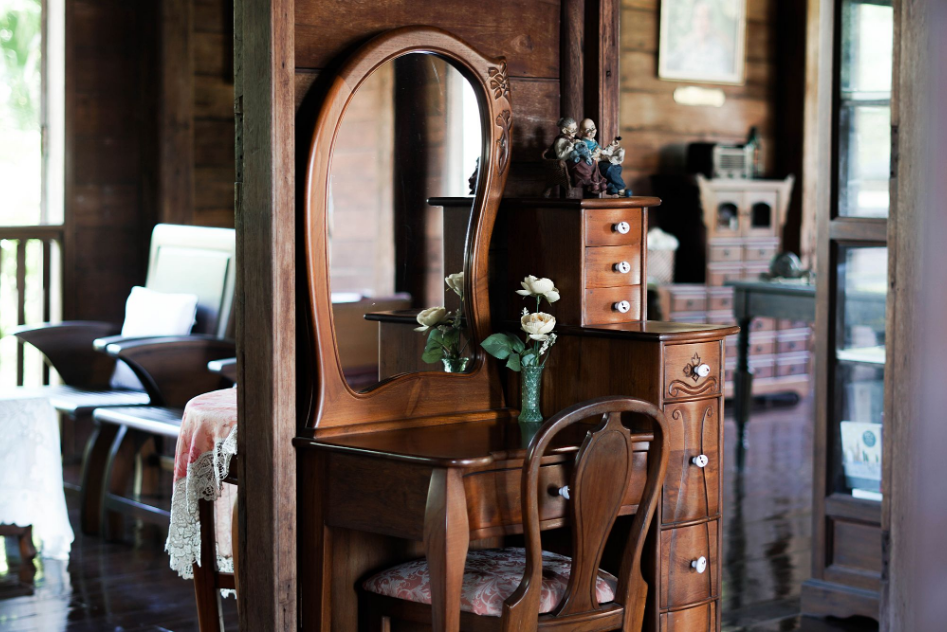 The next place we went to was Pim Nakhon Niello Shop. Niello(black mixture, usually of gold, copper, silver, and lead) and silver utensils are one of the province's most popular souvenirs and this place has still preserved the old printing techniques.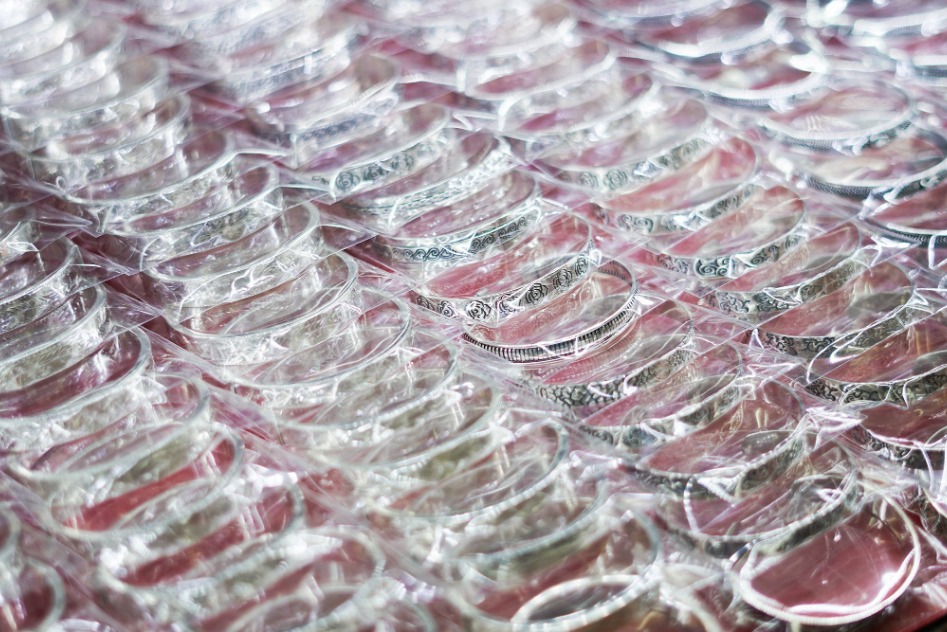 After all the silver designs, we continued on to learn more about nang talung, or shadow puppetry, which is considered a cornerstone of Nakhon Si Thammarat's cultural identity.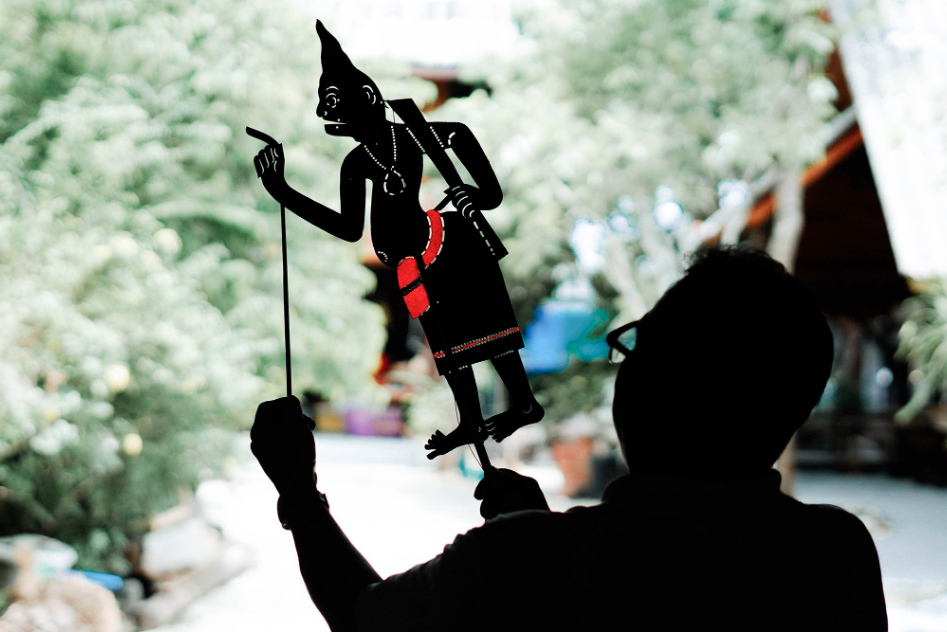 Mr. Suchart-Subsin is an internationally-recognised nang talung artist and performer who has turned his house into a museum for people to visit and learn more about the art of shadow puppetry. Mr. Senee, Mr. Suchart's son, is now taking care of the place and preserving this part of southern Thailand's beautiful culture.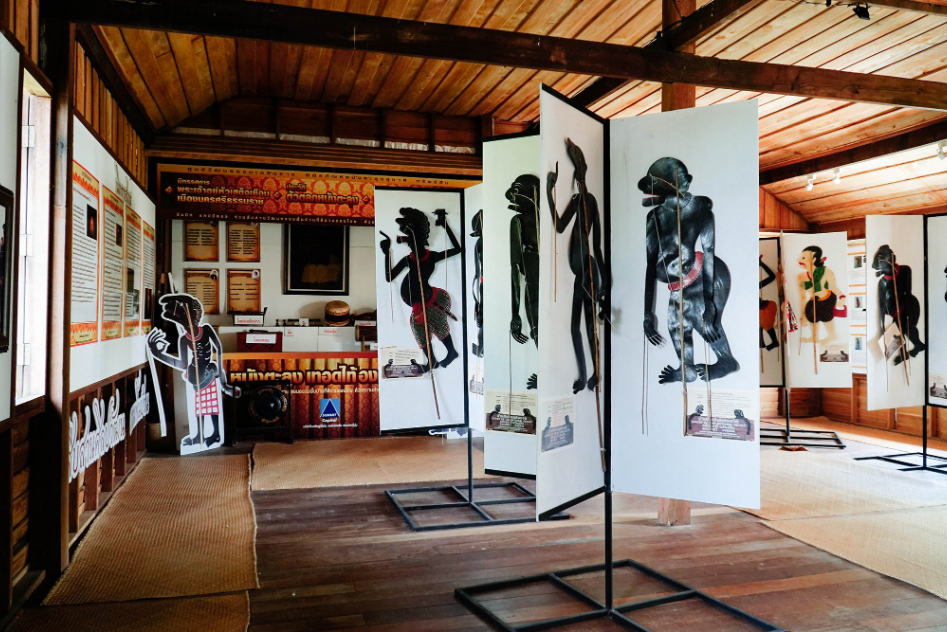 Recently, he just renovated the main hall to have more capacity to welcome field study groups. Most importantly, this place also demonstrates how nang talung puppets are made as well as offers activities for those who want to try and make a puppet themselves. There are also nang talung available for sale as souvenirs to take home to your friends and families.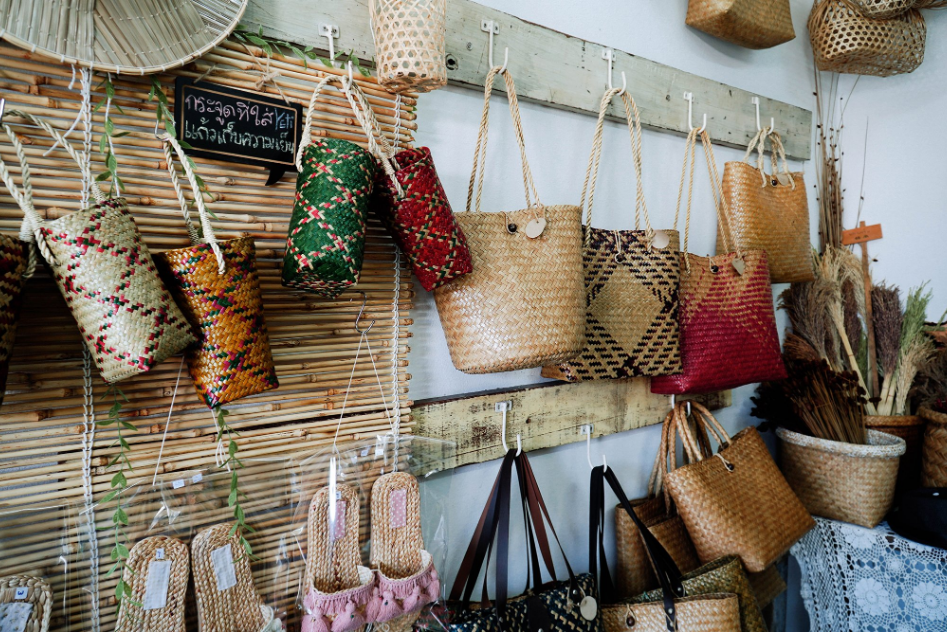 After the shadow puppets, we went to a souvenir shop just ten minutes away before going back home. Khong Fak Na Khon shop was tiny and cute, located in the alley opposite from Khanom Jeen Muang Khon.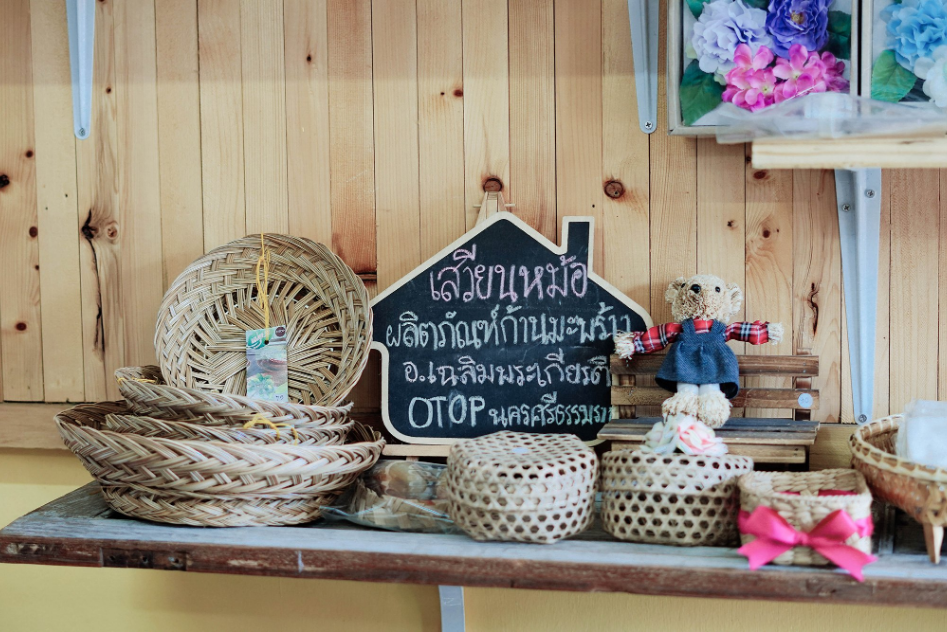 The shop sells tie-dyed clothes in namo patterns shop for auspiciousness, as well as other tie-dyed clothing in many colours, and cute krajud bags. Besides the clothes, they also had instant keang tai pla for sale.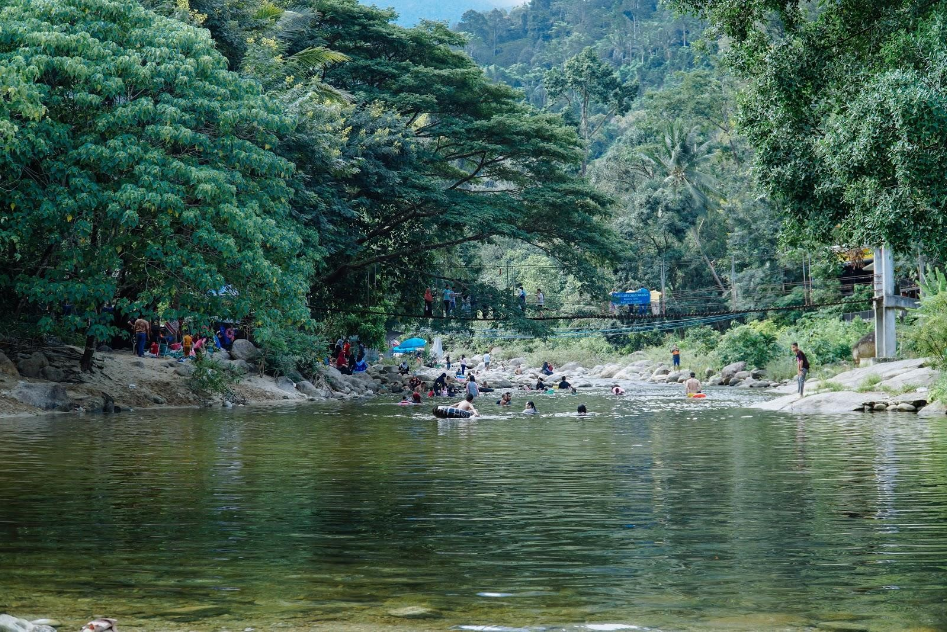 If you visit Nakhon Si Thammarat, you will discover many natural tourist attractions along with local culture and interesting cuisine…start planning your trip today!