01. Rai Phu Khiang Than Resort, Suan Phueng district, Ratchaburi province.
If you are looking for somewhere near Bangkok that you can get some fresh air and stay in a riverside lodge, this place must be just right. You are allowed to pitch your own tents, do something adventurous like Driving an ATV 4-wheeler or playing Paintball, as well as enjoy water sports, such as whitewater Rafting or kayaking. The Accommodation options include rooms and campgrounds where you can choose to pitch the tent. The whole place is well-lid at night, and offers clean toilets for visitors. It is recommended to have pan-grilled BBQ at night and admire the sea of mist in the morning. All of these activities are available at Suan Phueng district, Ratchaburi province.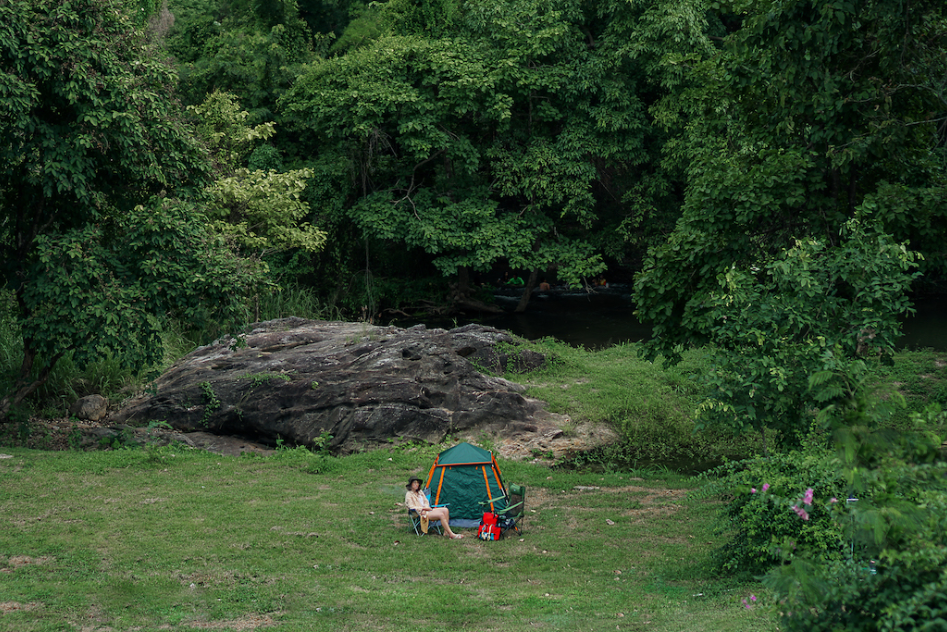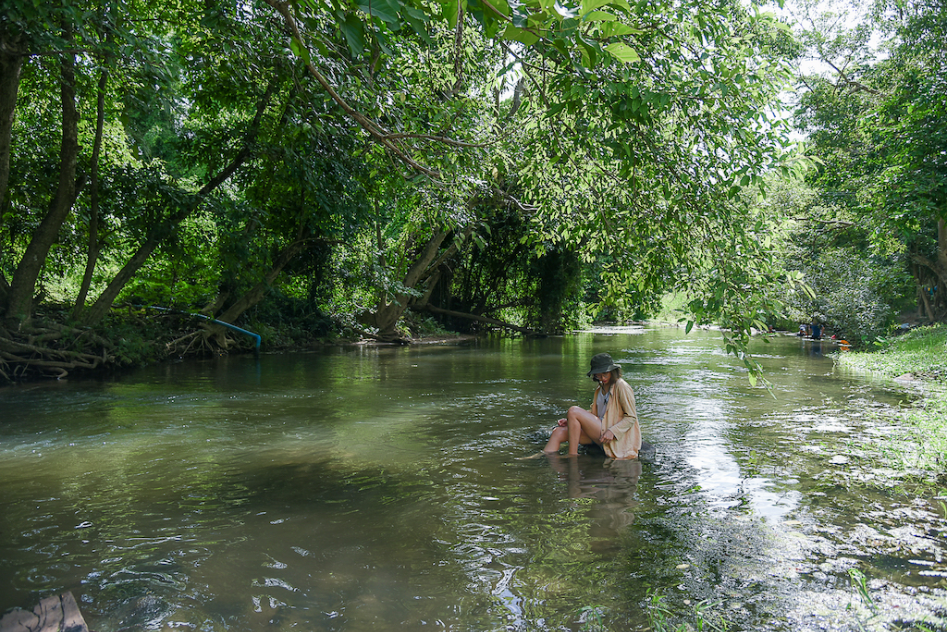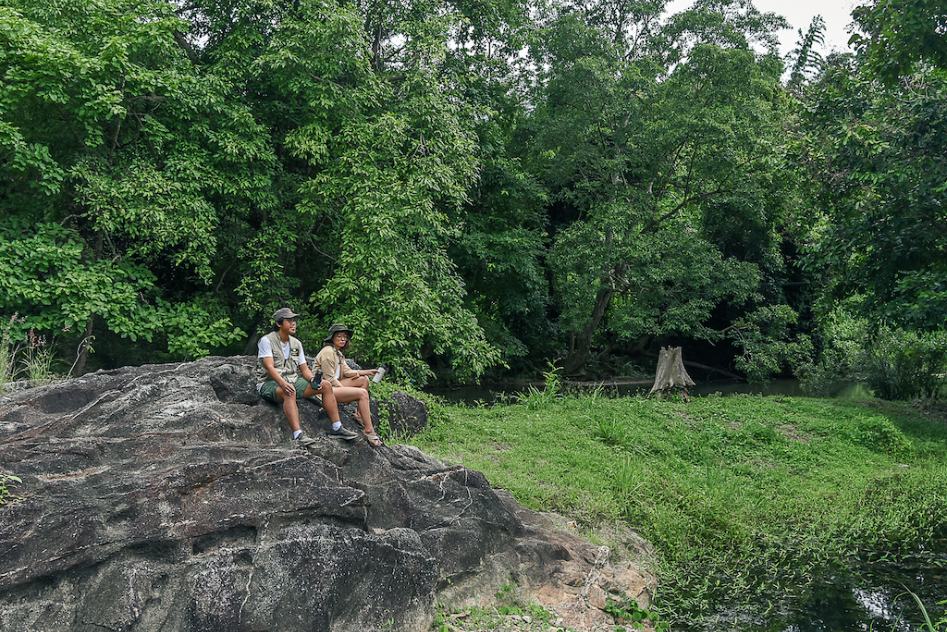 02. Suan Ko Prai Loong Noi, Bo Klua district, Nan
For nature lovers, Nan is regarded as another must-visit destination. It offers a weekend getaway from buzzling town, immersing yourself in a simple and peaceful moment amidst the foggy mountains. Ban Suan ko Prai Loong Noi is one of the recommended place to visit when you explore Bo Klua district. Even though it is located not too far from popular tourist attractions, you can spend the night star-gazing or fire-camping, and then wake up early to admire the sea of mist.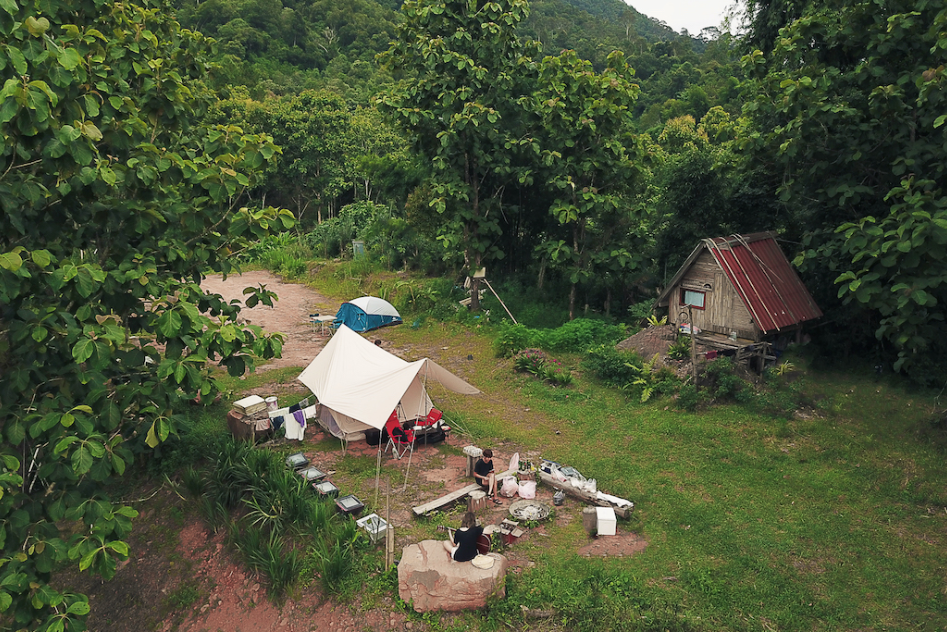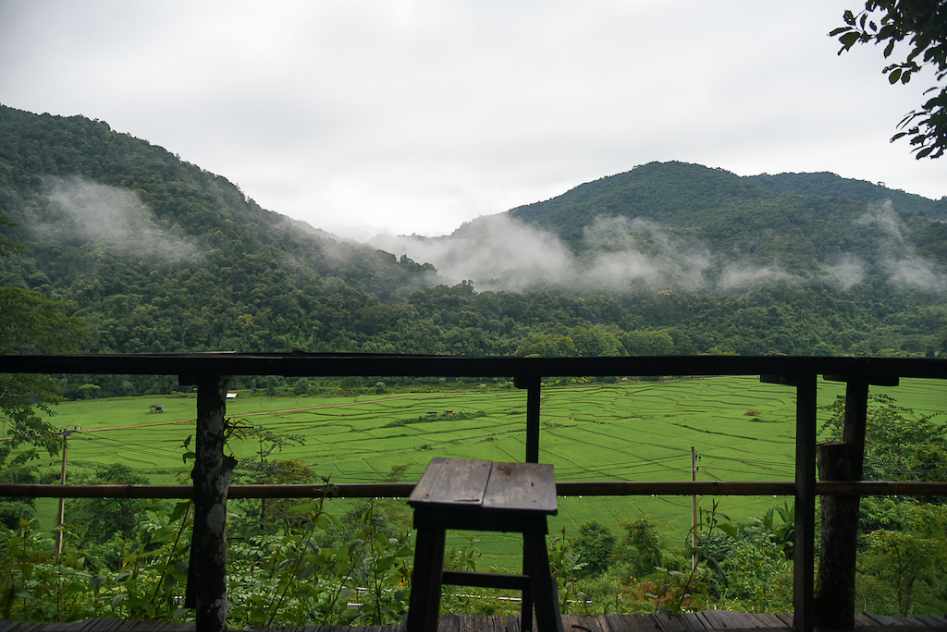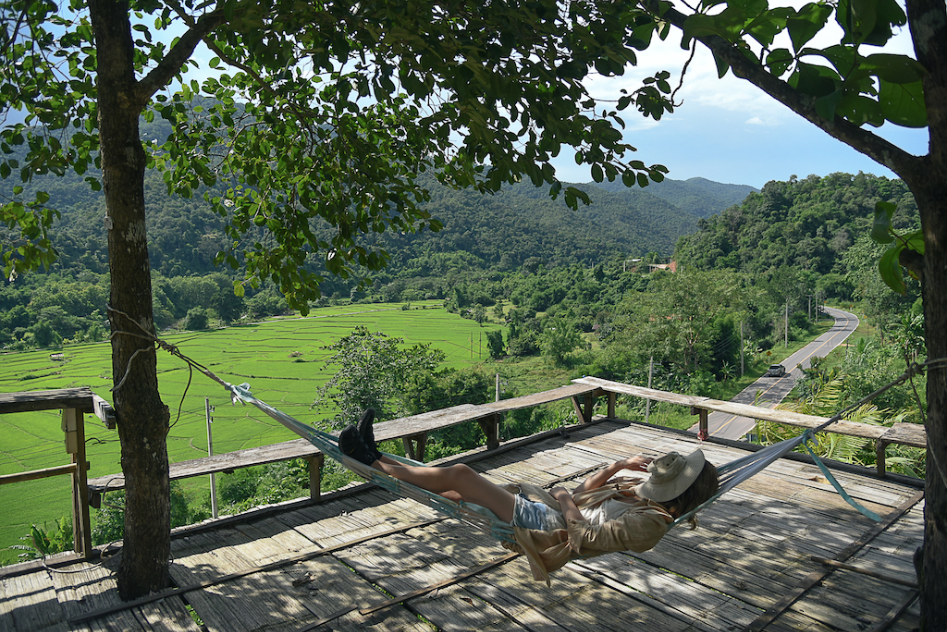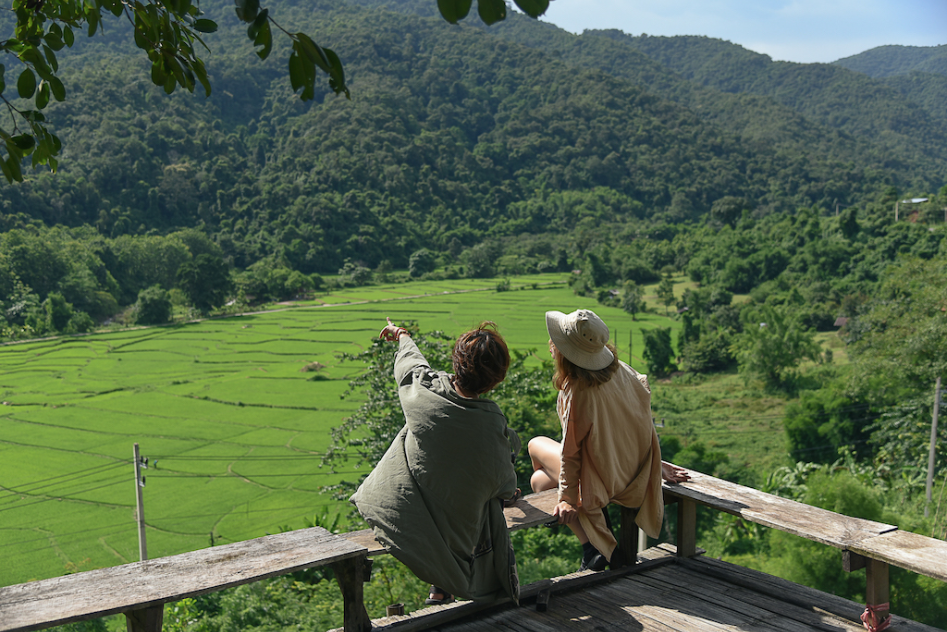 Location: 127, Bo Klua Tai subdistrict, Bo Klua district, Nan province 55220
GPS: https://goo.gl/maps/5s56rcyzsoszv2tk6
FB Page: https://bit.ly/3l0izkZ
Accommodation rates: - Lodge 800 THB (only two available)
- Bring your own tent 250 THB (small) and 350 THB (big)
- rent a tent and bedding set 500 THB
* Rice porridge and coffee are served every morning. *
Business hours: Open everyday
website: -
Telephone: 081-0306319 (Khun Tom)
03. Ban Suan Ngam, Kaeng Khoi district, Saraburi province
Are you looking for a camping site near Bangkok to sit back and relax? My recommendation is Ban Suan Ngam in Kaeng Khoi district, Saraburi province. The place is home to a crystal clear stream and takes only a couple of hours on the road to find yourself embraced by serene nature. The spectacular views and peaceful atmosphere make it perfect for a weekend getaway destination. During the day time you deserve fresh air, relaxing bath and picturesque views to melt away stress, while at night you can have fun in a BBQ Party with friends. In short, this place is pleasant and spacious.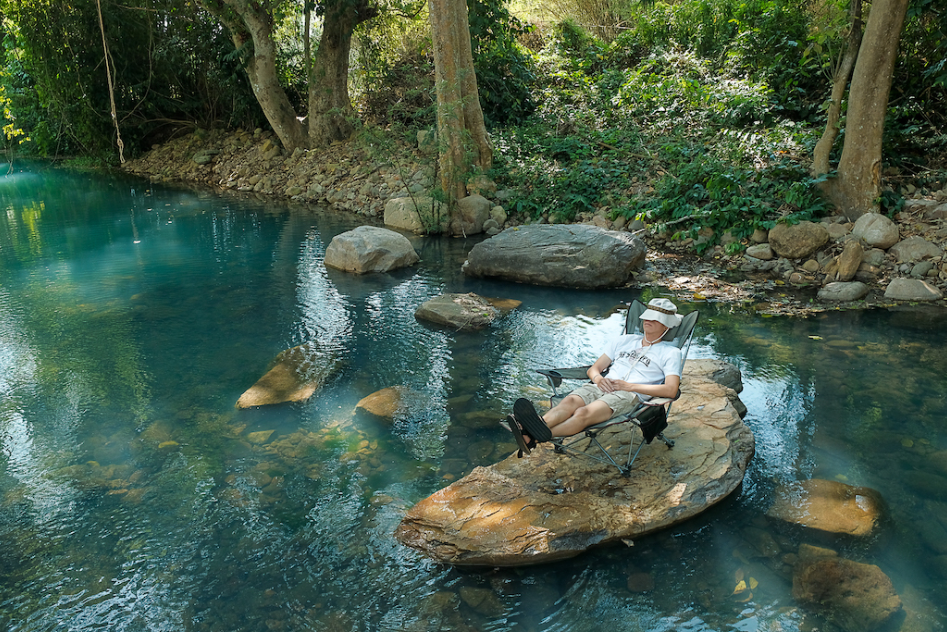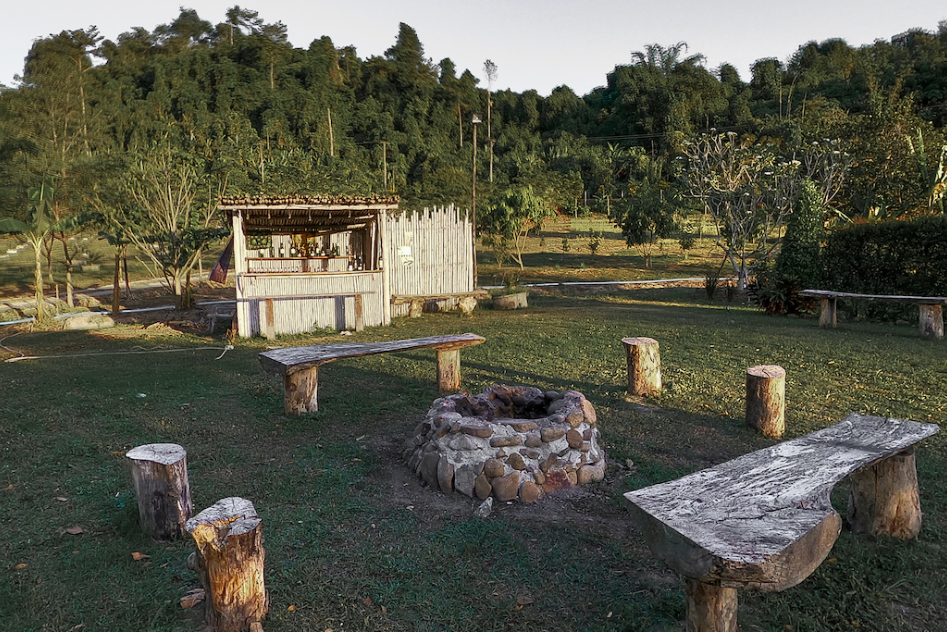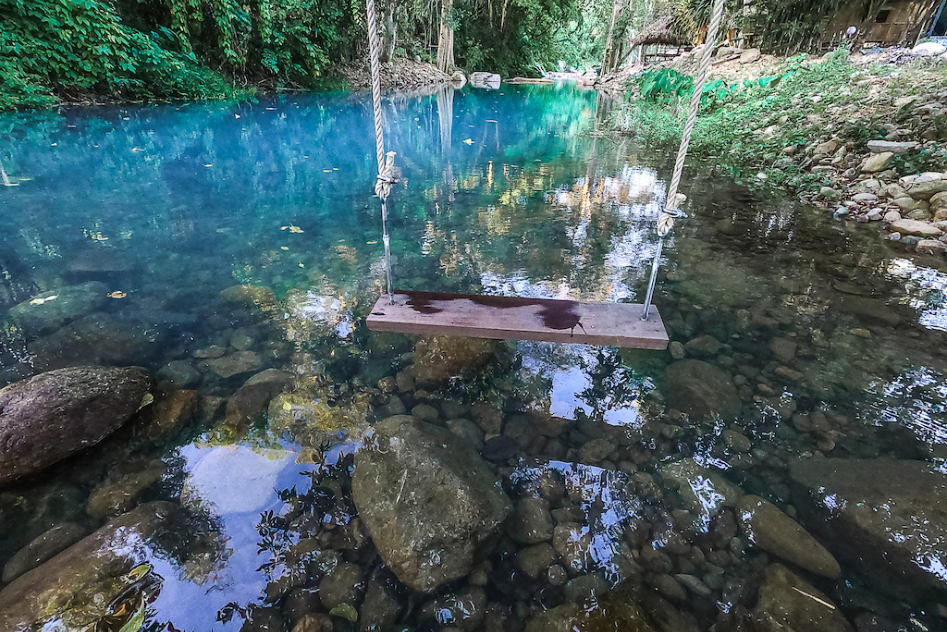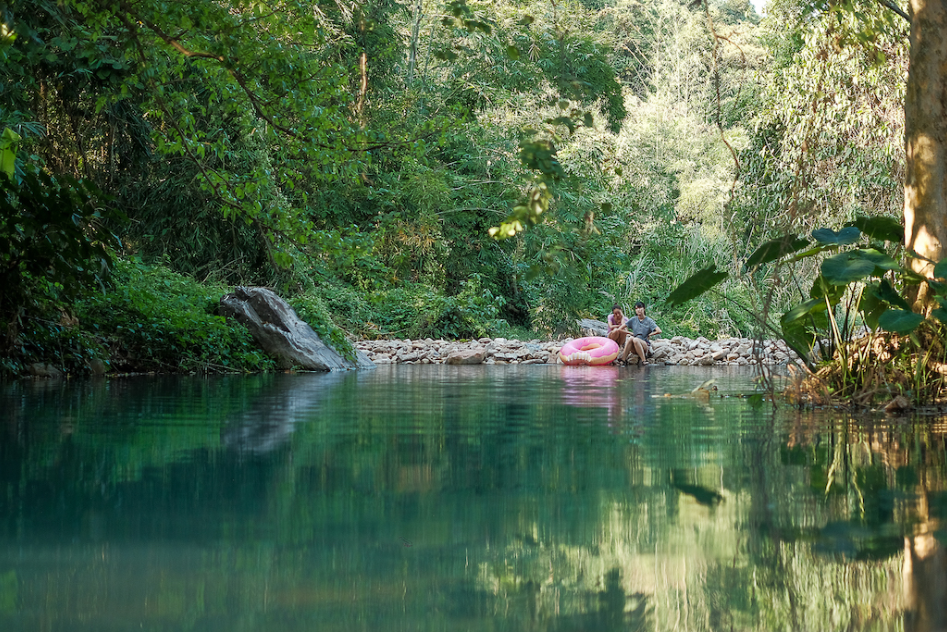 04. Phu E-Lert, Dan Sai district, Loei province
The Destination where you can sit around a campfire, stargaze, and admire the sea of fog is Phu E-Lert scenic point, a new unseen attraction which has been developed by Pak Man villagers. It was referred to as Grand Canyon due to its complex mountain chain. One of the highlights of the Trip to Phu E-Lert includes watching the sun rises at dawn. From there, visitors can overlook the breath-taking views of Dan Sai City and as further as our neighboring country Laos.

The sea of fog over the Thai-Laos borderline resembles a stream flowing through steep-walled gorges, making it the must-see views. Even you do not like Trekking, it is very convenient to get there by hopping on a 40-minute ride by Local farmers' tractors. On the hilltop, nice and clean toilet cubicles are also available. Think again, unlike anywhere else, it does not require much efforts to appreciate the spectacular views.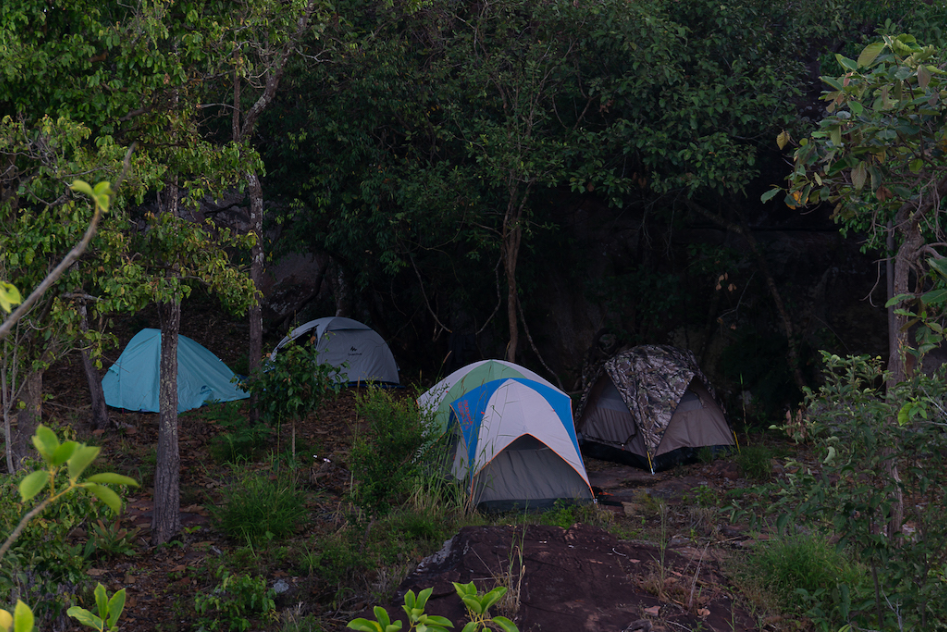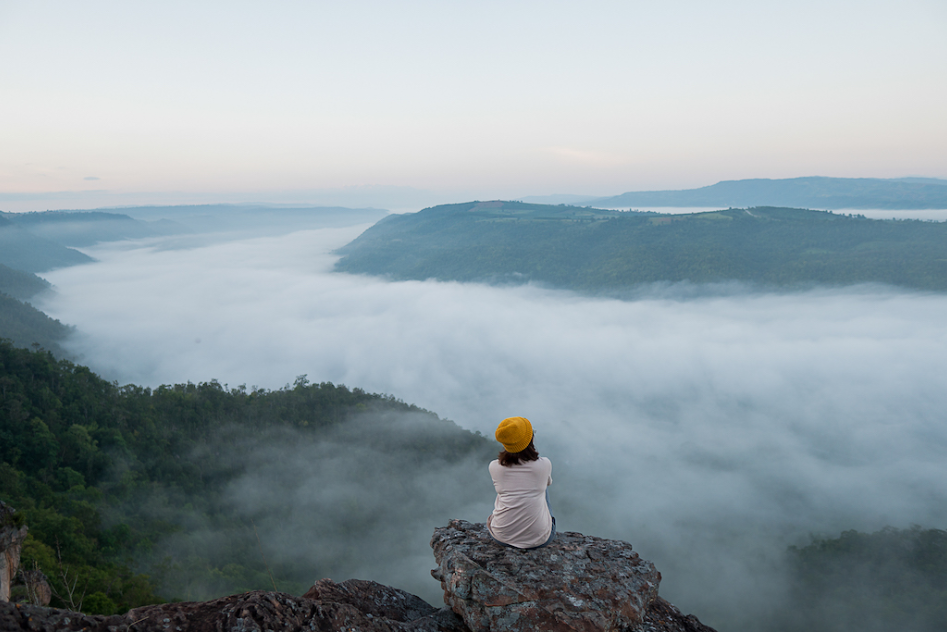 Location: Pak Man subdistrict, Dan Sai district, Loei province 42120
GPS: https://goo.gl/maps/LKgUtbaqmcFLym6t5
FB page: https://bit.ly/2ittmho
Admission fees
1. 2-day prior Booking is required.
2. To complete the advanced Booking, the money worth half of the Travel expenses must be transferred.
3. The Travel expenses in Pak Man community feature the following items:
3.1 tour van accommodating 5 people for a day-Trip – THB 500/vehicle
3.2 In case of sleeping over on the hill, there are additional costs for the ranger and the tour guide – 200 THB
3.3 HomeStay services (Dinner and breakfast provided) - 350 THB/person
3.4 Tent rental for 2 people – 200 THB/set
3.5 Tent rental for 4 people – 350 THB/set
3.6 Made-to-Order meal – 100 THB/portion
Business hours: Open everyday
website: -
Telephone: 0610531561 (Mr. Noraset Sanprasith)