Nan, a small tranquil and culturally rich city, is another popular Destination that visitors dream of roaming and exploring its uniqueness. Nan seems beautiful regardless of season. In rainy season, the views of lush green paddy fields and undulating mountain ranges shrouded in a blanket of fog look really spectacular. What is so fantastic about this province? What did it become a dream destination for nature enthusiasts? Today we would like to show you a 4-day and 3-night road trip to reveal the beauty of Nan, so you may schedule a few days off work to fill your lungs with fresh air.
01. Tad Luang waterfall, Pua district
We started off from Bangkok in early evening. After grabbing some Food from a Local Market in Nan, it was time to find greenery. In rainy season, Tad Luang waterfall offers streams of water cascading down the rocks, and is less crowded, making this waterfall a true hidden gem. We rinsed ourselves to refuel, then continued out trip.
(Location: https://goo.gl/maps/eT5CzPsTdh1YE3nV6)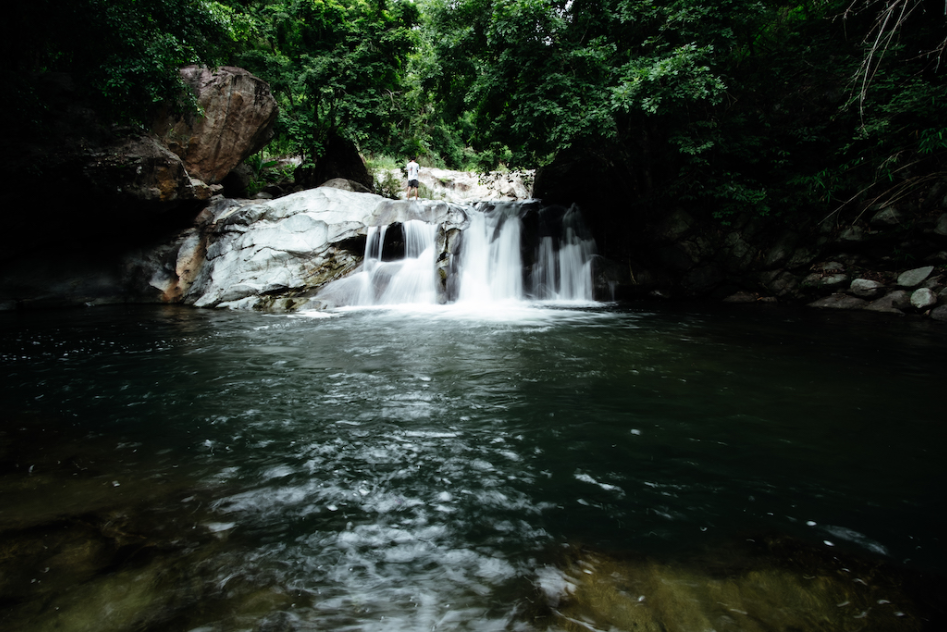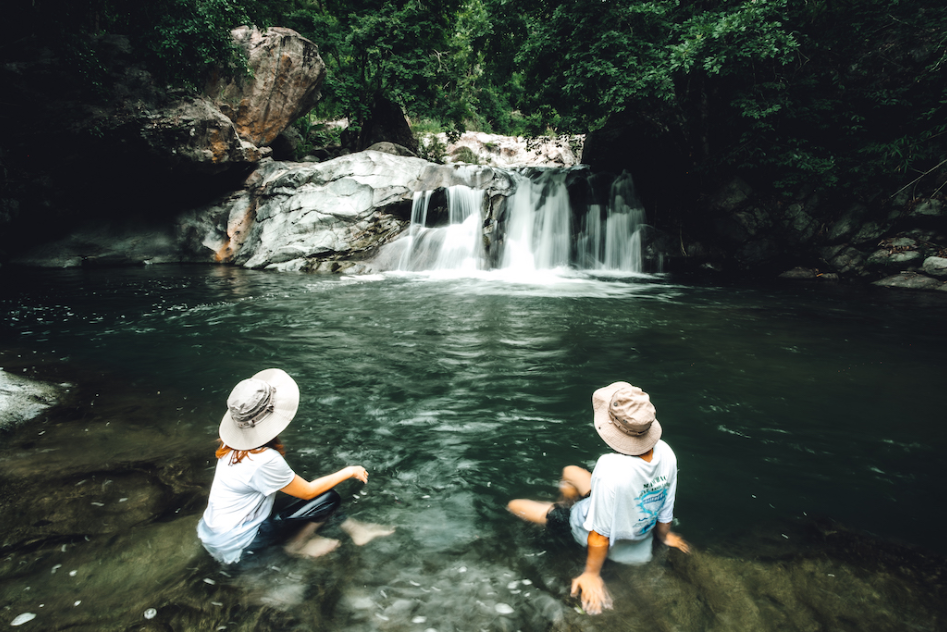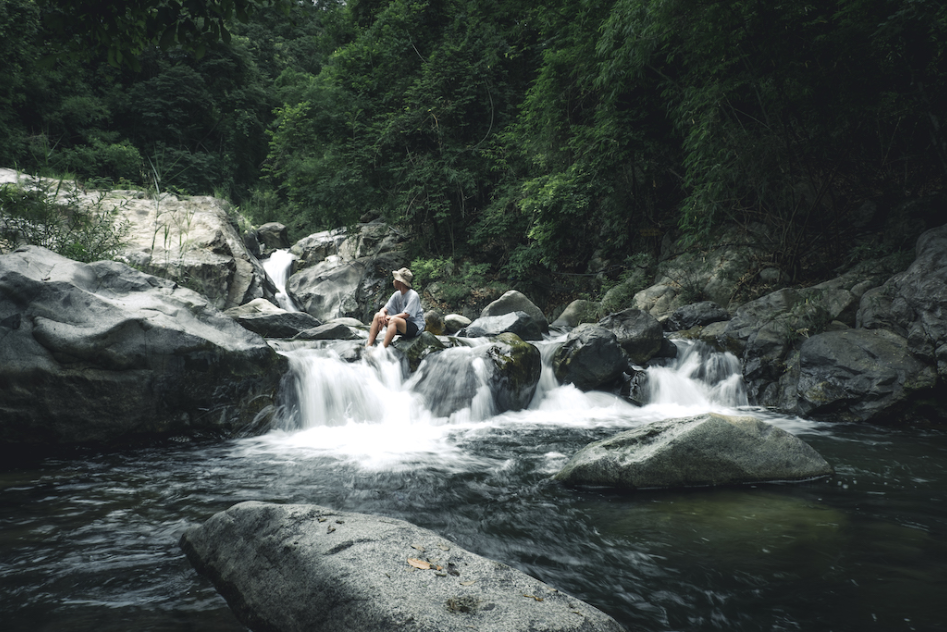 02. Figure 3 winding roads on Highway 1081, Santisuk – Bo Kluea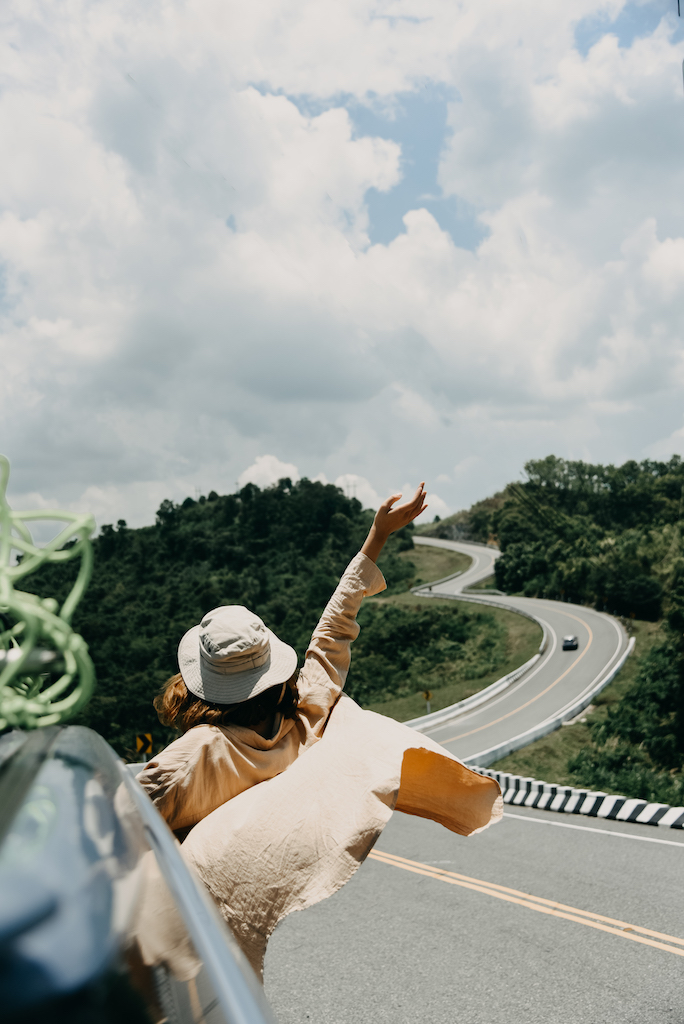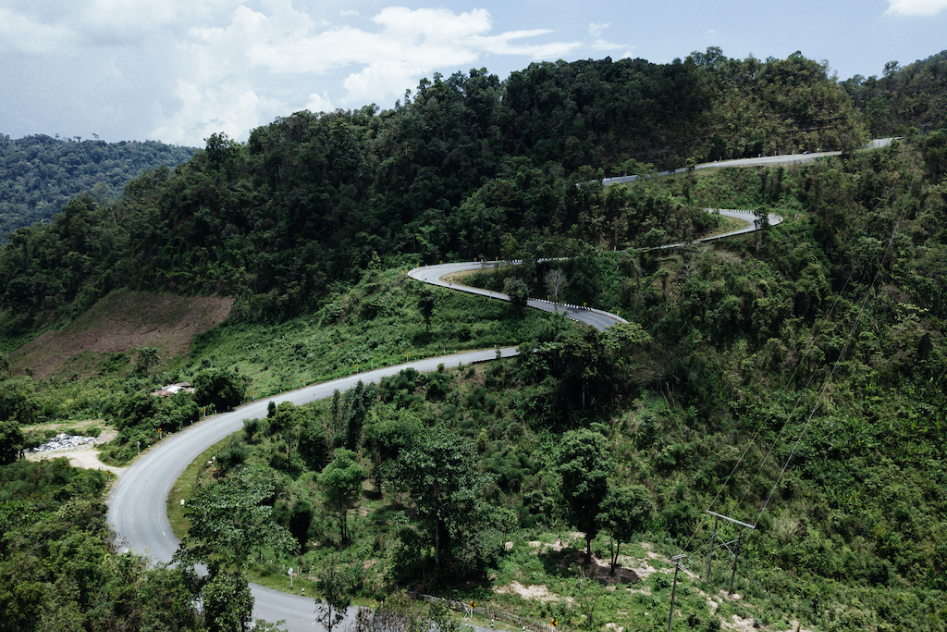 03. Sapan Waterfall, Bo Kluea district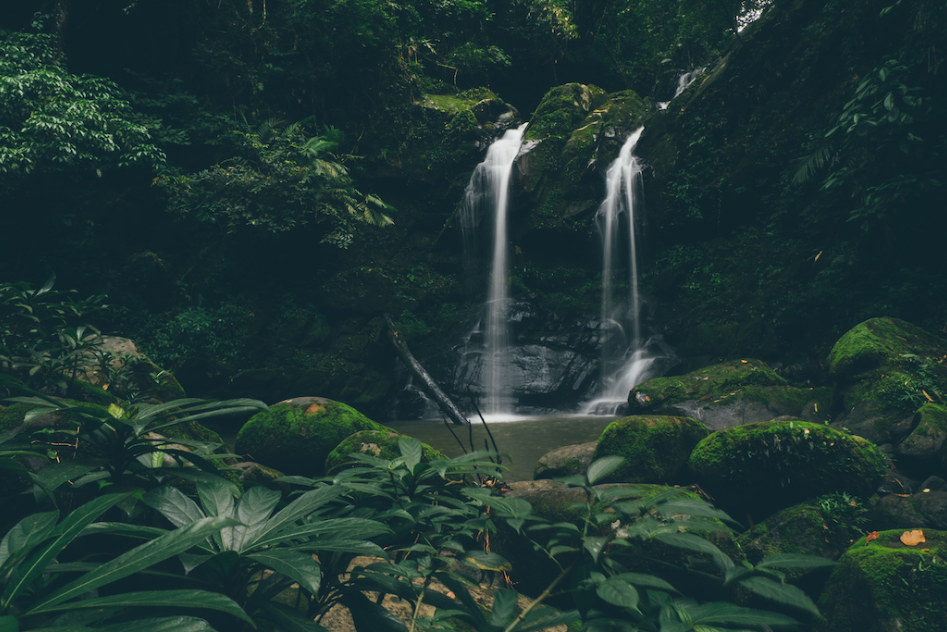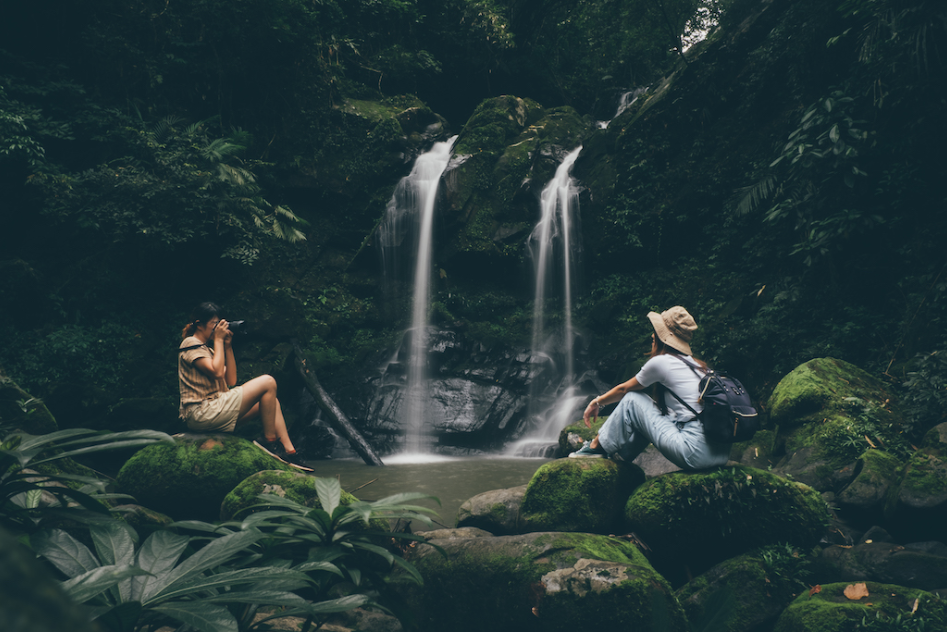 04. Sapan Village, Bo Kluea district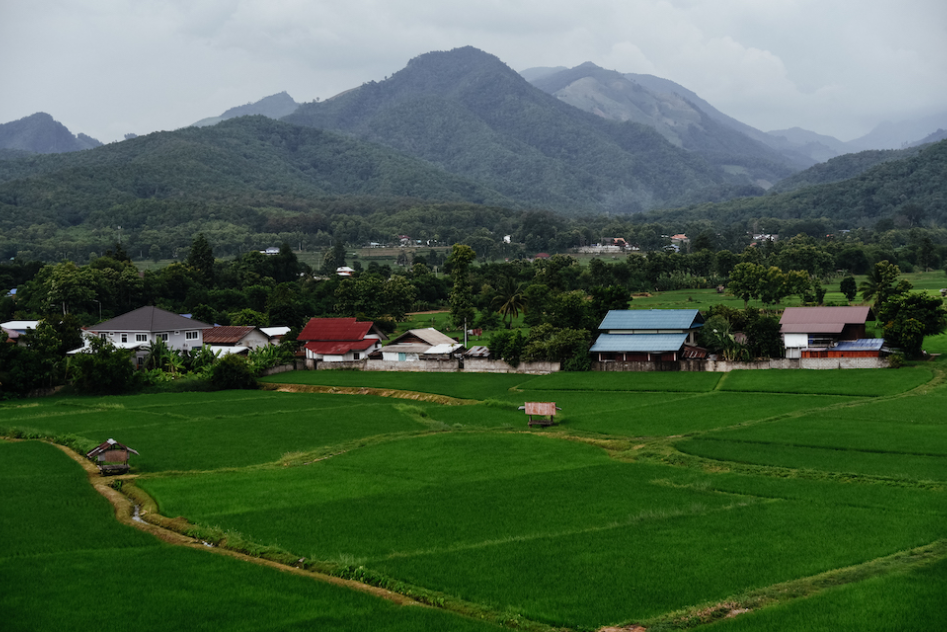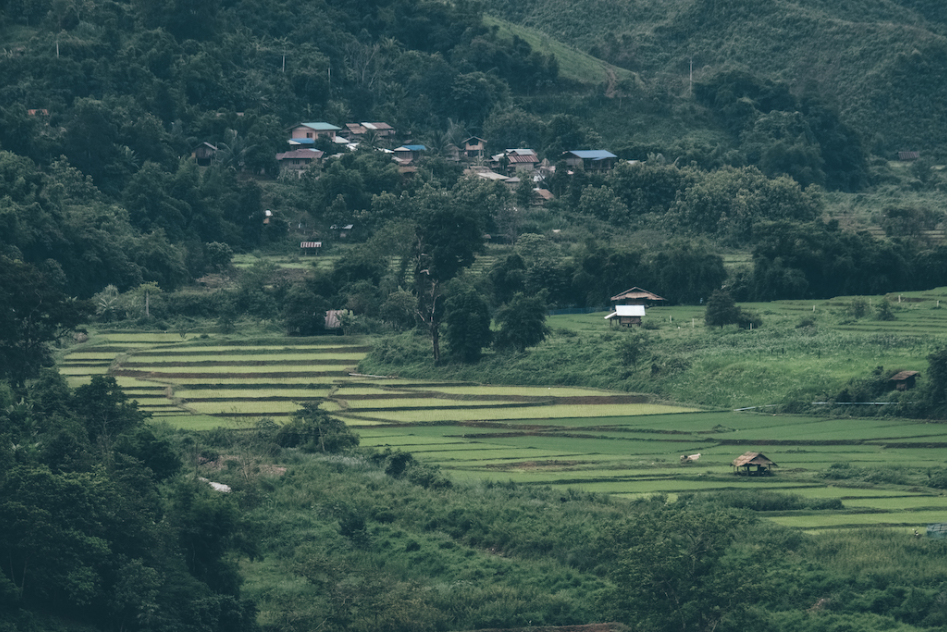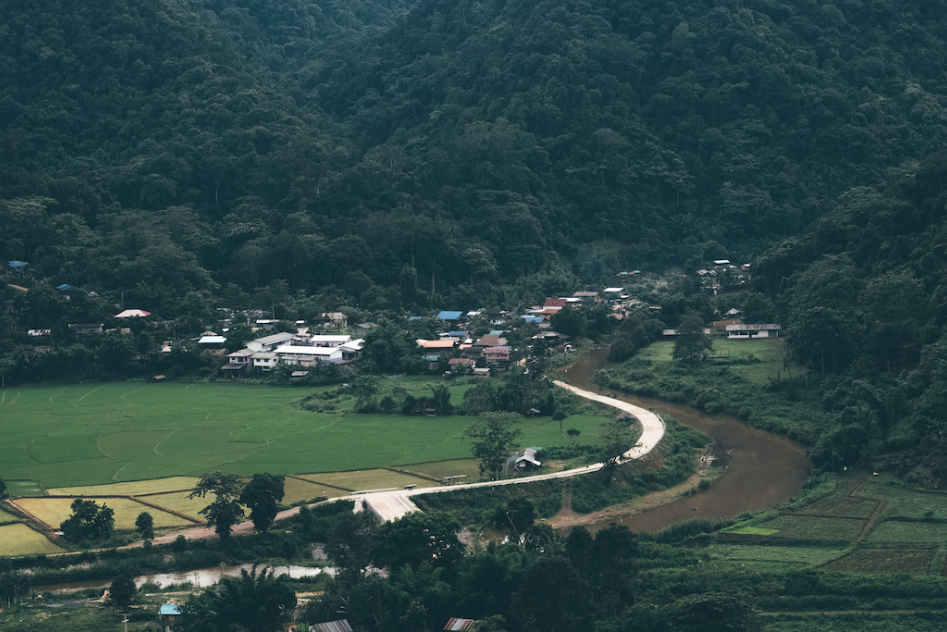 05. Ban Huai Thon, Bo Kluea district
Next, let's go to a small and faraway Village of Ban Huai Thon which offers breathtaking views of the sea of fog. In rainy season, it requires a four-wheel drive, or an RV trailer with the recommended tyre tread depth. The route to the village would be a great fun for motorcyclists as well. Additionally, there are riding service providers to accommodate you. Feel free to contact Khun Noi at 090-317-6757.
A white blanket of fog and evergreen mountains are like Nature's gift for travelers. Not only at the destination, but you can appreciate the beauty along the way.
(Location: https://goo.gl/maps/fUu91X9qLa1dkd5d6)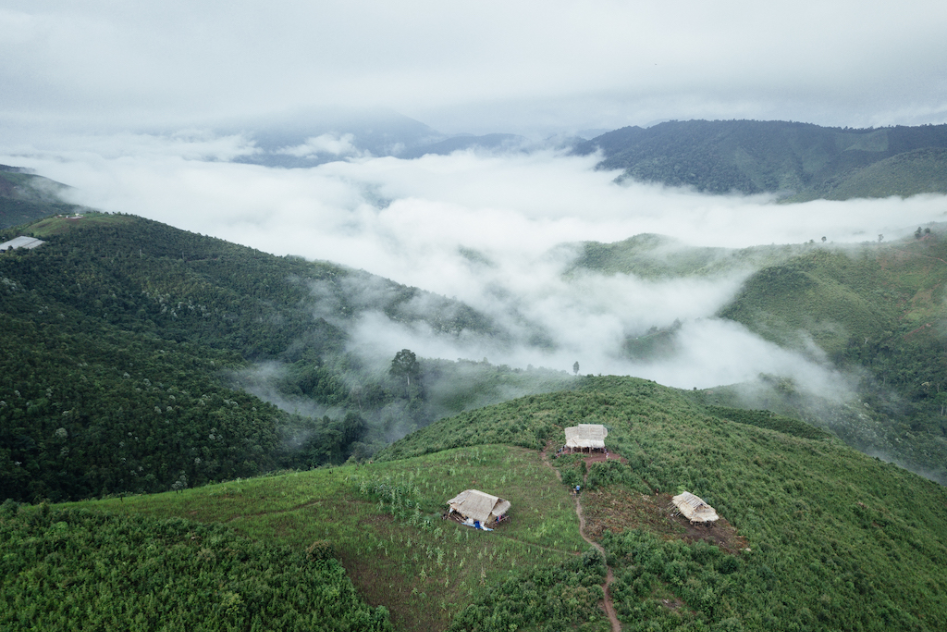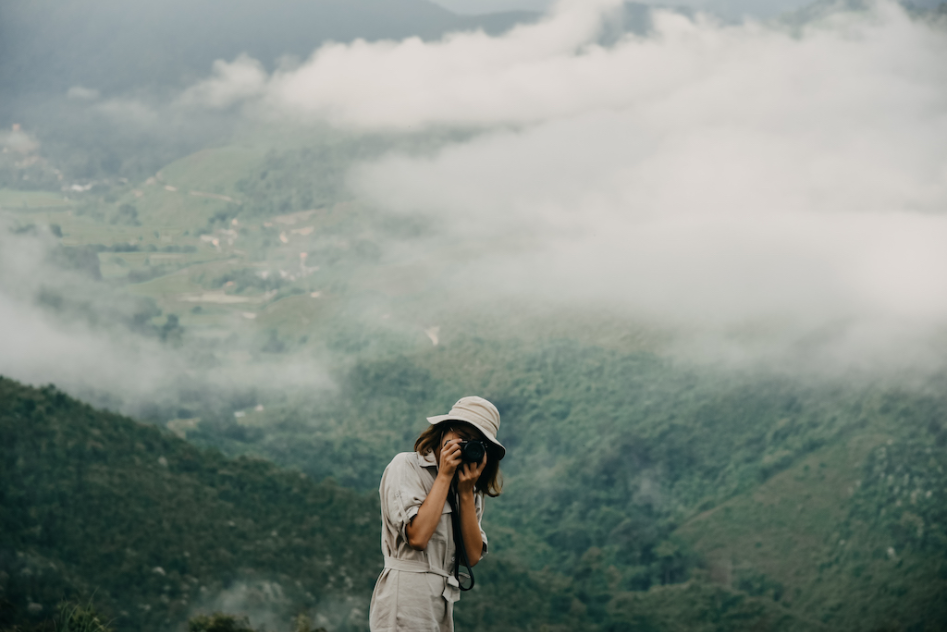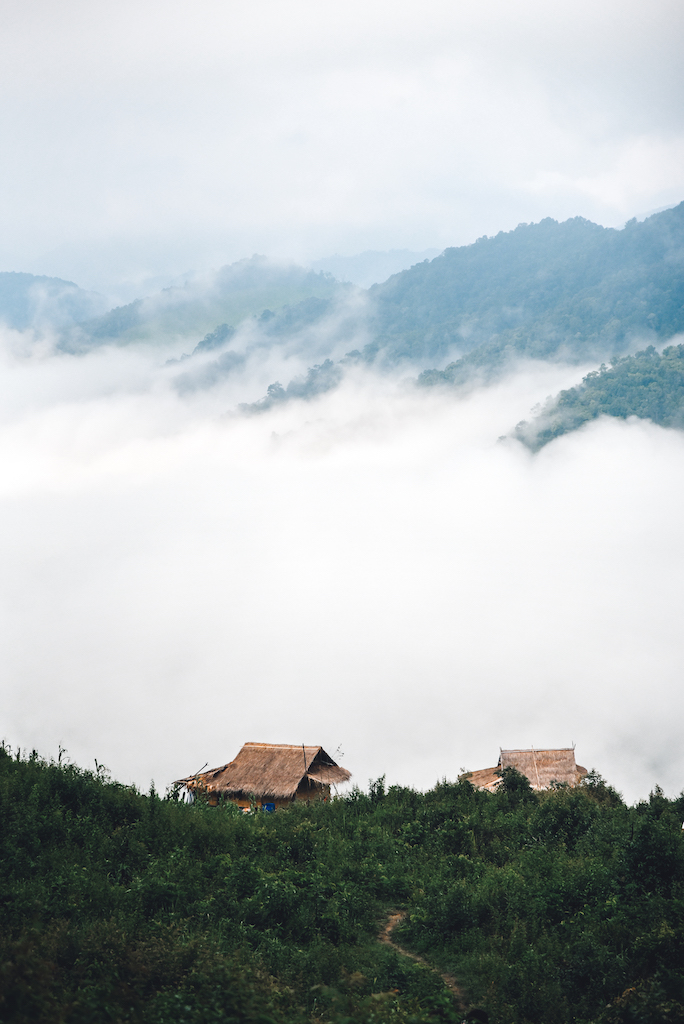 06. Floating road, Route no.1256, Pua – Bo Kluea
It is said to be one of Thailand's most scenic road situated in the middle of tranquil forest. The route is well embraced by lush green trees and mountain ranges. To admire such remarkably beautiful views and enjoy some fresh air, it is recommended to drive along the road early in the morning to avoid traffic.
(Location: https://goo.gl/maps/gcvLjXVnhnt76hM38)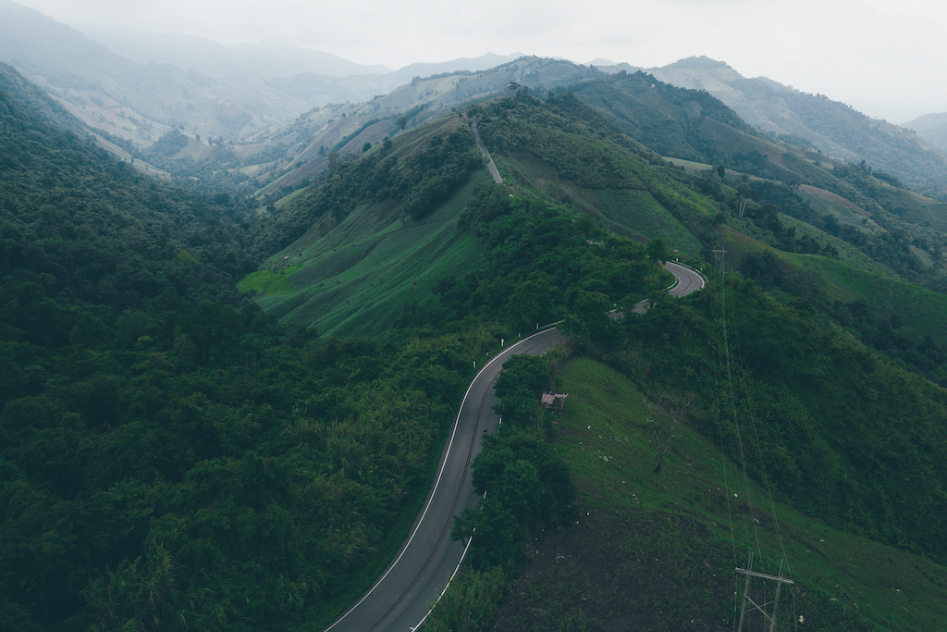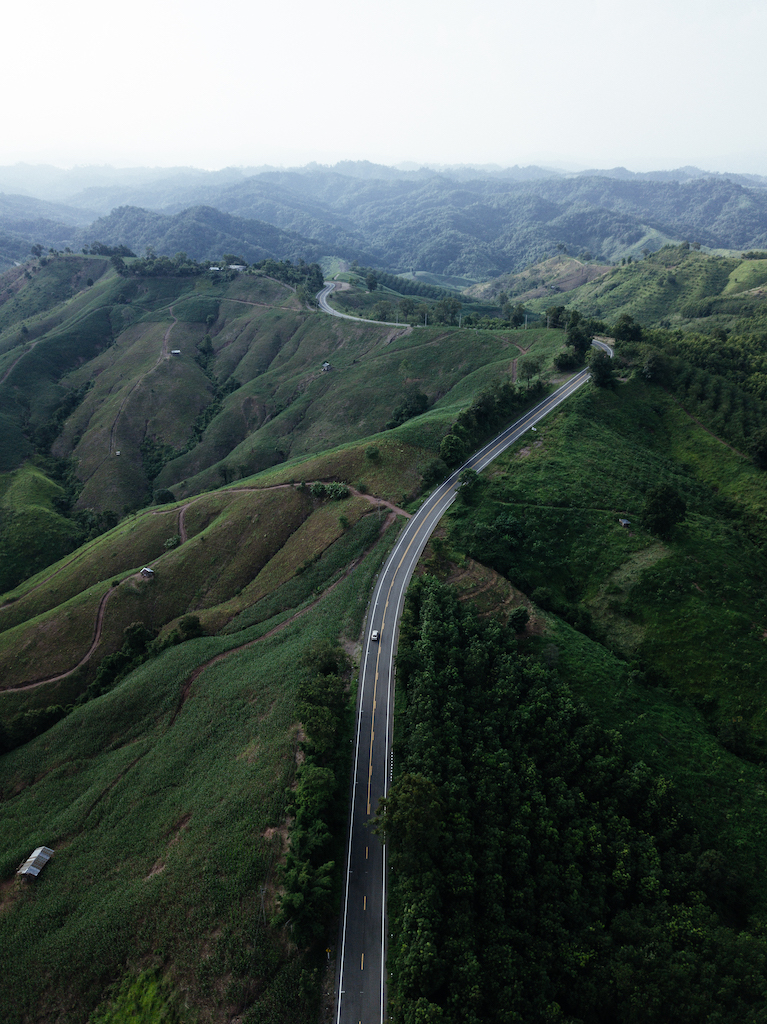 07. DaiDib DaiDee, Pua district
Would you like to try spending time in the middle of the paddy field, riding a buffalo and munching on pizza at the same time? DaiDib DaiDee Farm stay also entertains you with a live band and refreshing drinks, so you feel like staying there forever.
Remark: Each day there are only 20 pizzas available, so it is recommended to make a phone call and make a reservation.
For further information:
facebook: DaiDib DaiDee
Telephone: 087-1785069
Opening houtrs: 16.30 – 20.00 hrs. (close on Wednesdays)
Location : https://goo.gl/maps/Q6PEDzNbdZUtXWLU8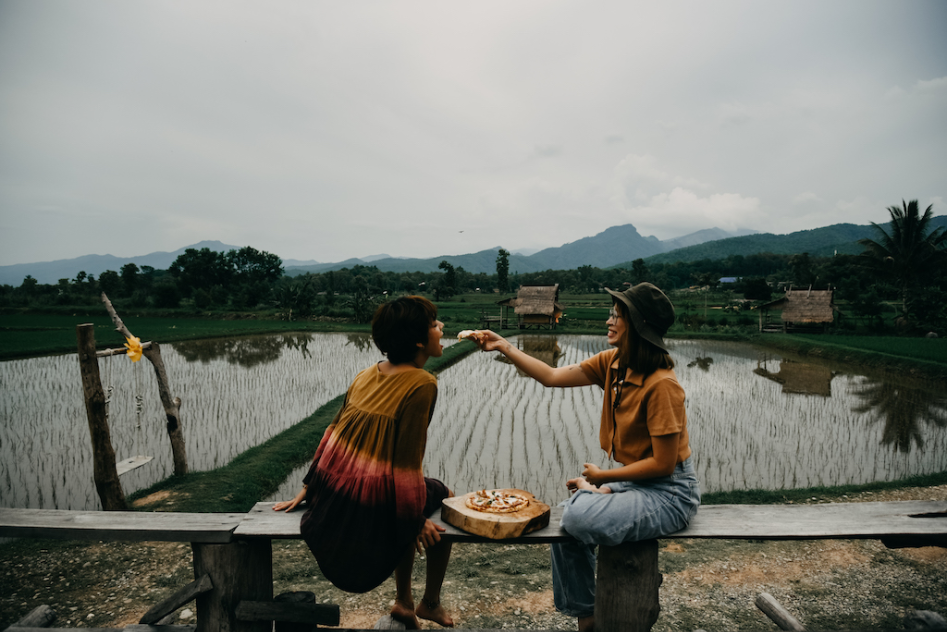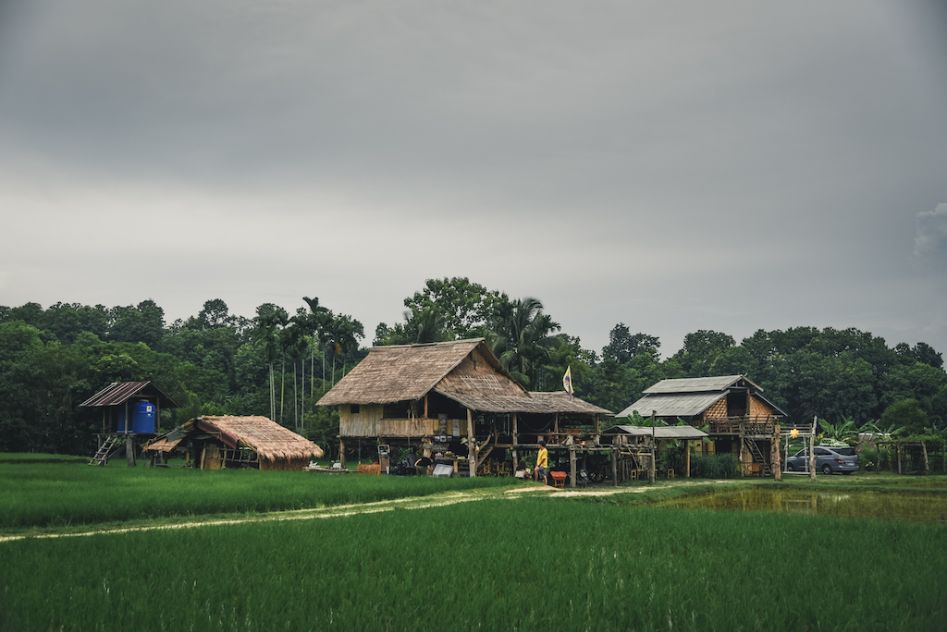 08. Doi Sakad, Pua district
Ban Sakad, a small community with a simple way of living situated on Doi Phu Kha, marks the highlight of this road trip. You will find yourselves embraced by the nature, undulating mountains, breezy winds and tranquility. On Doi Sakad, there is a HomeStay which serves coffee drip and a selection tea. If you fancy sipping on a cup of coffee and admiring the picturesque views at the same time, this place must be on your must-see Destination list. Doi Sakad is located 20 kilometers or about 30 minutes away from search-result/tagword/Pua">Pua city center. It is safe to ascend the hills with a sedan.
(Location: https://goo.gl/maps/Mf3DATzs1nNLiGj79)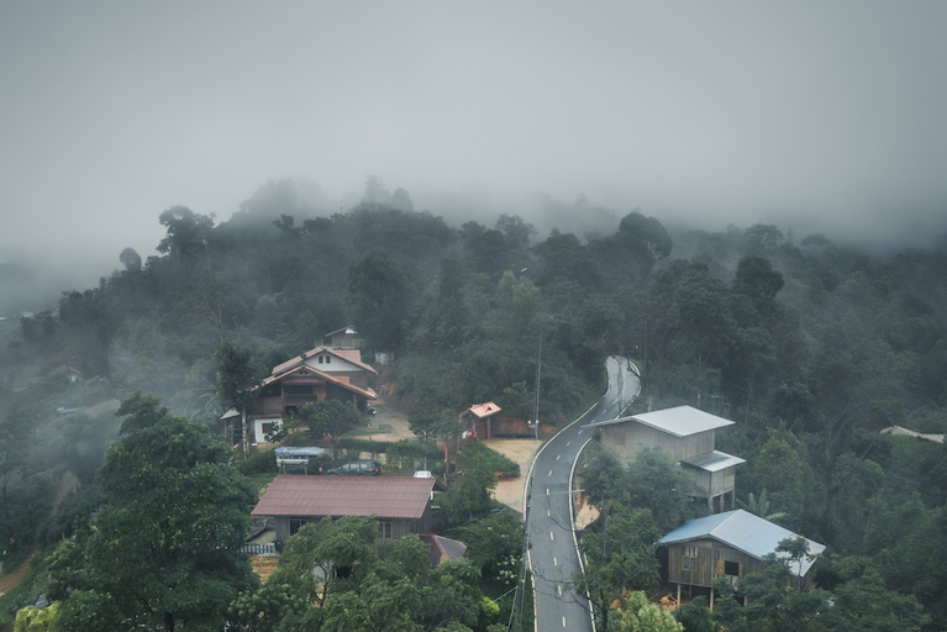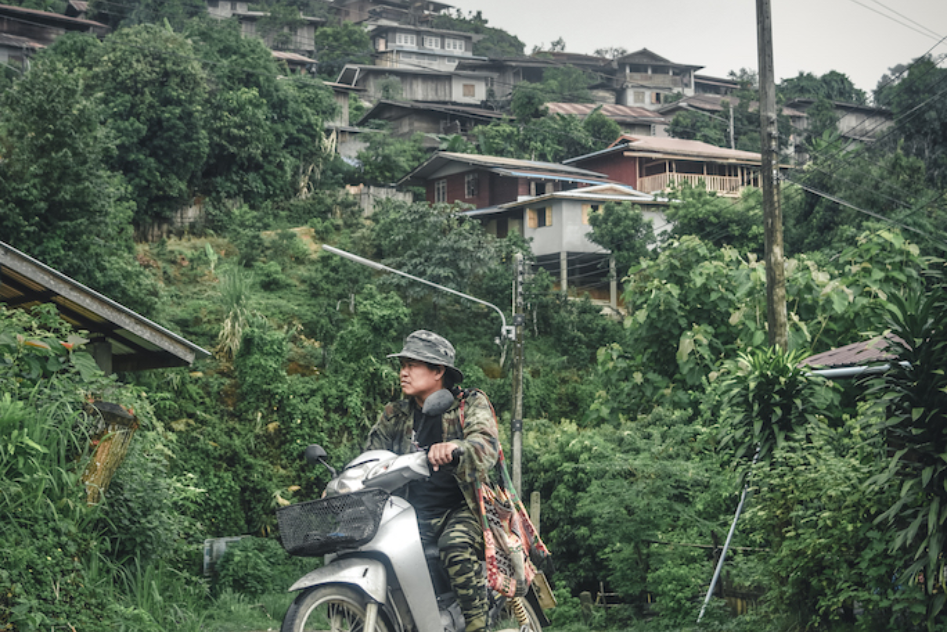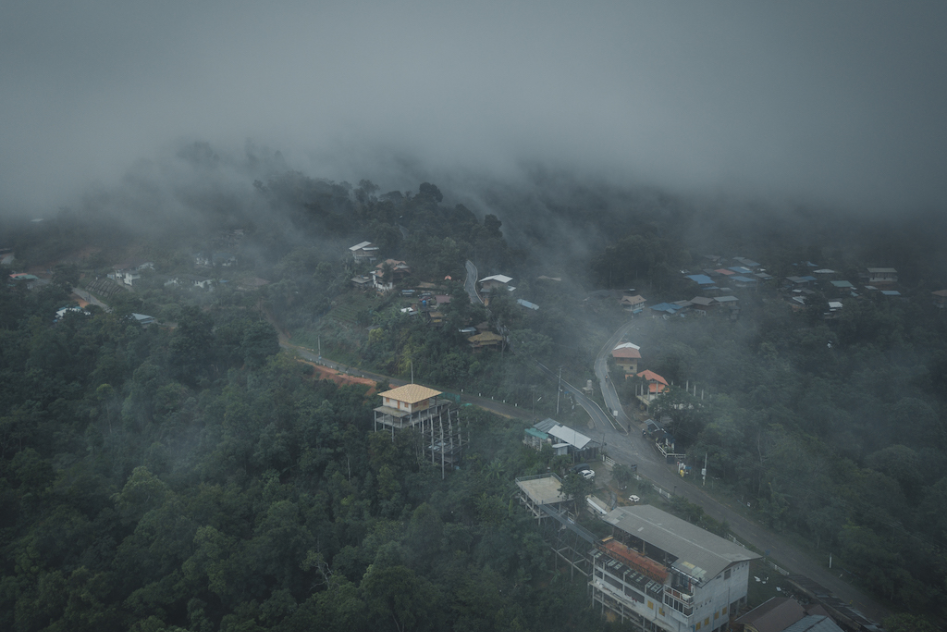 09. Sakad Coffee Km. 8, Pua district
Everything comes to its end, and so must our travelling. The road trip was over, but the beauty of nature remains in our memory forever. Before heading back, we decided to stop by our favorite place Sakad Coffee km. 8, which is located on the way to Doi Sakad. This place combines a café and a HomeStay where visitors can come to admire spectacular views.
(Location: https://goo.gl/maps/X6gEF8yEepWPLxwm9)