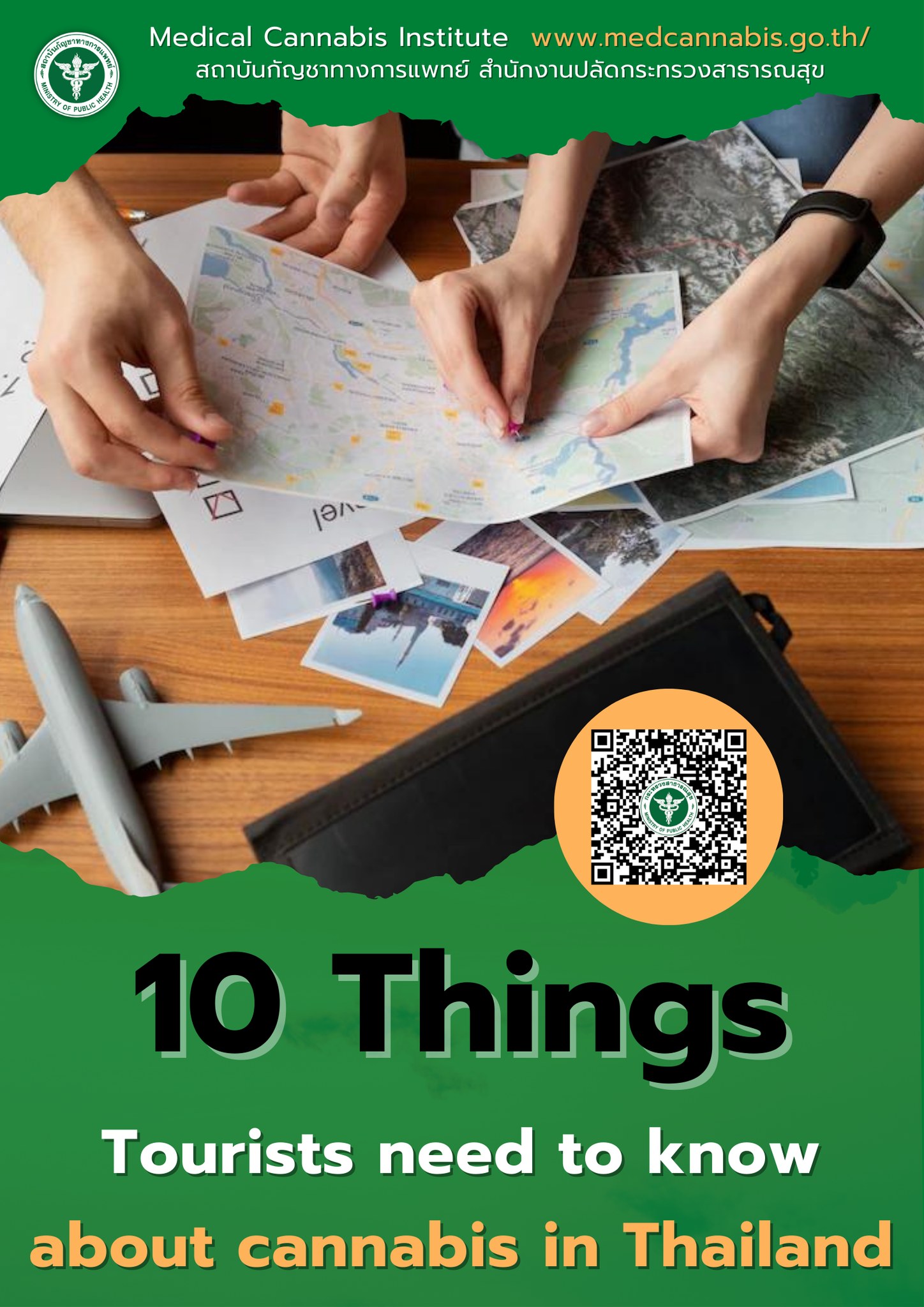 10 Things Tourists need to know about cannabis in Thailand

1. Carrying seeds or parts of the cannabis plant from and to Thailand for personal purposes are not permitted.

2. Cannabis cultivation is legal but registering in the Food and drug administration's "PLOOK GANJA" application or through government website is required.

3. Using cannabis flower buds for research, export, sale and Processing for commercial purposes requires official permit.

4. Individuals under 20 years old, Pregnant women and breastfeeding women are not eligible to use cannabis except under the supervision of health professionals.

5. Prossession of extract containing more than 0.2 THC and synthetic THC requires permission.

6. Cannabis contained dishes are available in authorized restaurants.

7. Approved cannabis health products are accessible through specific channels.

8. Smokeing cannabis in public spaces, including schools and Shopping malls, is illegal.

9. Avoid Driving after consuming Food or health products containning cannabis.

10. Those who have serious undesirable health outcomes cannabis should promptly see doctors for treatment.
For more information, please download here.